3-minute read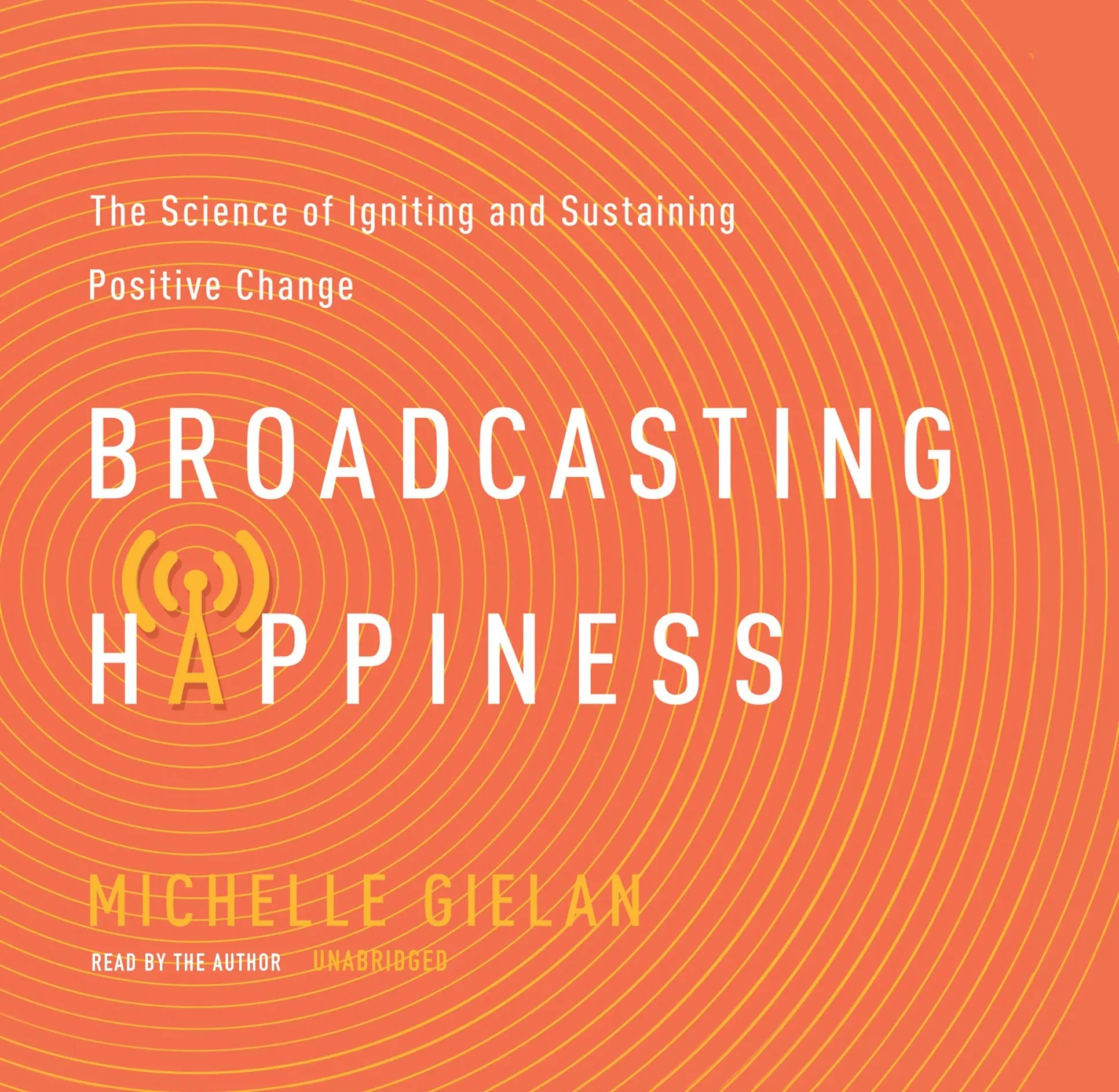 As I started reading "Broadcasting Happiness: The Science of Igniting and Sustaining Positive Change," I looked forward to learning more about positivity within organizations. From the very first chapter, Michelle focuses on giving readers the tools needed to change cultures and positively impact others. In fact, before I finished chapter two, I already started to implement a few of the tools into my work life.
No one has to wait for HR to create a positive work culture. This book provides ways for each employee and leader to create positive work environments by changing behaviors and mindsets. Packed with case studies and practical tools, "Broadcasting Happiness" shows how companies are using these techniques to improve their cultures – and bottom lines.

Michelle approaches positivity through the lens of how each of us communicates. We are all broadcasters; each of us sends information to others, even without saying a word. Leaders broadcast when they walk into their office and meet with employees. Employees broadcast each time they have a discussion with a client or with each other.
Drawing on positive psychology research and her experience as a national CBS News anchor, Michelle shares practical strategies that drive engagement and business results.
Power leads: Prime the brain for high performance
The way we start a conversation predicts the level of success that follows. Beginning with positivity (what Michelle calls "the power lead") sets up the interaction to be positive, motivates the other person, and fuels performance. The power lead is not just for one-on-one conversations, but also meetings, emails, and even status reports.
Our brains can only process 40-50 of the 11 million bits of information we receive each second. When interactions begin with a power lead, our brains immediately start to focus on positivity.
Flash memories: Leverage past wins to fuel future successes
Another tool is to leverage stories of past successes to create an upward momentum of positivity. Flash memory is the first thought our brain has in response to an external event, person, or situation. A negative flash memory causes us to steer clear of the event, while a positive memory pulls us toward it.
For example, if your flash memories around your strengths and potential are negative, your motivation suffers. Michelle walks readers through tools to rewrite these negative flash memories into positive experiences. For example, spotlighting wins or providing additional positive context can change a flash memory.
Leading questions: Spark positive thinking
Asking questions is another tool for changing mindsets and attitudes. Asking open-ended questions interrupts negative thinking and opens your thoughts for positive, empowering stories.
We don't often think about the power of positive questions as opposed to negative questions. Questions can defuse stressful situations and illuminate new information. Well-timed, well-crafted questions can powerfully change stories, habits, and motivation.
Fact-check: Move from paralysis to activation
Fact-checking is a tool to help each of us shift from negativity to positivity. When you feel stressed by a thought or story, the impact is often poor decision-making or paralysis. Make sure the story is accurate. The most effective way to do this is to question the story and search for the facts.
Happiness is an inside job. Each of us is responsible for our own emotions and what we project to others. Each of us influences others with our thoughts, our words, and our actions, intentionally or unintentionally. "Broadcasting Happiness" empowers us to consciously choose our interactions and use our influence to make a positive impact on the people around us and our organization.
(Michelle Gielan will present a session, "Resilient to the Core," at 11:30 a.m. on Tuesday, May 12, at Workhuman® Live in San Antonio.)