5-minute read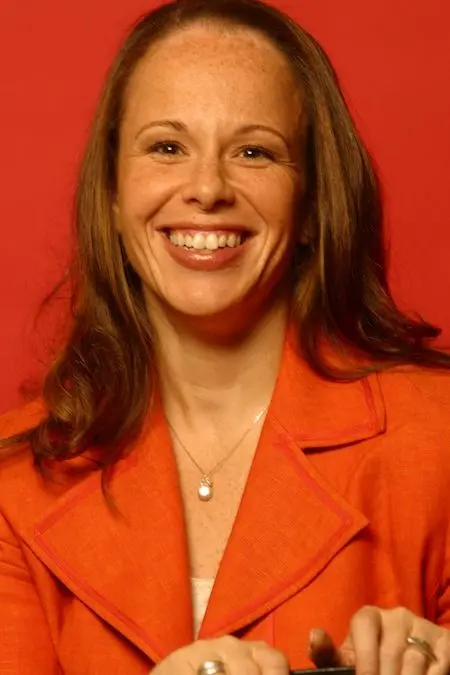 For long-time diversity and inclusion consultant, coach, and thought leader Tanya M. Odom, the importance of equality in the workplace is nothing new. As one of the leaders featured in Workhuman® VP of Brand Marketing Dr. Patti Fletcher's best-selling book, "Disrupters: Success Strategies from Women Who Break the Mold," disrupting the status quo is also nothing new for Tanya.
Tanya's work surrounding human rights, diversity, equity, and mindfulness is shaping the future of business. Racial and social injustices are at the forefront of the public's mind, and Tanya believes her skillset puts her "in a place to be able to do some really important work."
In a sincere and thought-provoking conversation with Workhuman CHRO Steve Pemberton as part of our Keeping Work Human series, Tanya acknowledges that the road to racial equity has been long and challenging, but believes there is "something different this time in the willingness to talk" about systemic inequity in both society and the workplace.
Agreeing with Tanya's sentiment, Steve reflects, "what got us here is not going to get us there." The only way to get there is by committing to and prioritizing a more human workplace for everyone – regardless of race, gender, or sexual orientation.
What's different now?
Tanya cites a recent article from Harvard Business Review which discusses organizational restructuring to advance racial justice. She notes current language regarding racial equality "feels very different to me, very action-oriented" compared to commitments made in the past. She praises organizations not only making donations to the cause, but also "looking at some of the things on a day-to-day basis that impact people differently."
Another difference Tanya notices is increased and diversified participation. She sees a "new, multiracial push" for equity both in and out of the workplace. This sense of collectivism is evidenced in the growing number of leaders who "historically might not have seen their role in these conversations," now questioning "'Why didn't I know the depths of inequality? Why didn't I understand some of the anger?'" These realizations must now lead to action.
Steve and Tanya have worked their entire careers in pursuit of diversity, equity, and inclusion in the workplace, and both understand that real change cannot come if systemic issues are not addressed. As business leaders push toward a more human workplace, Steve believes it is necessary to "talk about systems and the biases within those systems." He insightfully reflects that although "the intent of policy or the intent of the system" may not be designed to disproportionately impact women and BIPOC (Black Indigenous, and people of color), that is often the case. For those in power, it is necessary to work together to change this, because as Steve explains, "our best chance at this is standing collectively."
Open your mind
Change will not happen unless individuals commit to educating themselves and mitigating their own biases. Citing Dr. Ken Hardy's research on race, Tanya expresses the need to "first interrogate ourselves before we go to somebody else and say … 'help me understand this.'" It is time to open our minds to new ways of thinking and communicating – to acknowledge unconscious biases and micro-aggressions, and commit to change.
Tanya knows how important an open mind is during times of change. "In order for me to be a better coach, in order for me to be a better teacher, I need to learn." Individually, we must all be willing to learn, relearn, and unlearn.
On an organizational level, she asks her clients what else they are doing in terms of addressing workplace inequity. "Have you spoken to Black employees? Do you have a diversity committee? Have you done a culture assessment?" It is time for individuals and organizations to step back and assess their own efforts without judgement or defensiveness. We can, and must, all do better.
Open your ears
One way to do better is by creating a safe space for honest conversations. Tanya asks business leaders to "listen – and listen differently." Facilitate real conversations with women and BIPOC throughout the organization. Through these conversations, Tanya hopes more people can "acknowledge the connectedness of how these incidents impact all of us."
To make these conversations more effective, Tanya points to mindfulness. Research suggests "mindfulness helps us be clear with our emotions" as well as "lessens some of the cognitive biases that we have."
Open your eyes
As Tanya candidly explains, organizations should ask themselves, "Who do we have in positions of power? Where are the women? Where are the people of color, where are the Black people in our organization?" These are difficult questions that organizations must wrestle with and commit to modifying.
So, when it comes to making real, meaningful change in the workplace, Tanya hopes to see several new practices including "mitigating who's on hiring panels" and addressing the effectiveness of internal D&I procedures. These changes, Tanya explains, are ongoing. "It's consistency … a sort of noted accountability."
The future is now
Racial and social equity in the workplace is on everyone's mind, and it's not going anywhere. Steve accurately points out that both millennials and Gen Z "are going to have different expectations" regarding workplace diversity, equity, and inclusion. Tanya has also seen an increasing demand for a more human workplace and warns organizations that people are "very aware of which organizations have made a statement" supporting the fight for racial justice.
"Those people that you've seen in the streets in the last couple of weeks," Steve explains, "those are your customers and future employees." It is up to the business leaders of today to ensure an equal workplace for all, tomorrow.
RELATED POSTS
How to Build an Anti-Racist Company: 4 Expert Perspectives From Quartz at Work's Panel
The Why Behind DEI: How Diversity, Equity, and Inclusion Initiatives Benefit Business