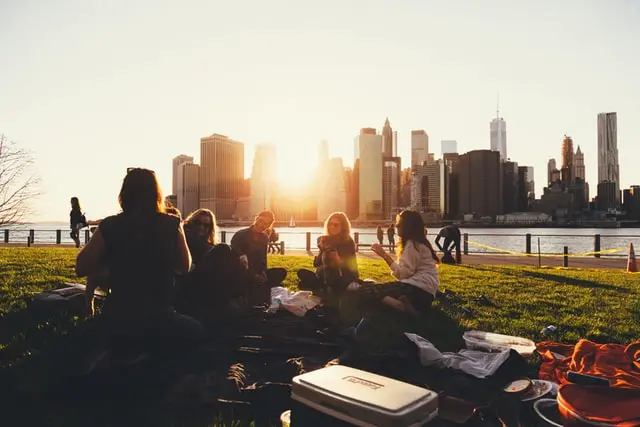 As we enter the final quarter of an unprecedented business year, the Great Resignation is top of mind for businesses in every industry. As it should be, considering in August alone more than 4.3 million workers quit their jobs. That's nearly 3% of the U.S. workforce leaving their jobs. In a single month.
Knowing this, organizations need to think hard about what they have to offer potential employees, and quickly. As Workhuman® CEO Eric Mosley reminds us, workers have the upper hand and are looking for greener pastures.
It's time to start watering the grass at your organization, before it's too late.
The past two years have given us a lot to think about. What does connection really mean? What does it look like? How can we purposefully communicate over screens, from miles apart?
Questions like these have influenced many of the conversations we've had during the pandemic, and as seen from the statistics above, they still are. Which is why these questions also shaped many of the discussions at this year's Workhuman® Spotlight event. And what have we discovered?
According to journalist, author, and speaker Malcolm Gladwell, this experience has taught us that above all, "Performance is culture."
In his keynote he explained, "Now there are obviously many other things that go into performance. I could also have said performance is talent. Or performance is preparation. Or performance is strategy. And make a case for all of them."
But those do not accurately represent the learnings we have gained from the pandemic, or from the millions of employees leaving their jobs. Malcolm continued: "Take those four words – talent, preparation, strategy, culture – and rank them. What would your order be? I want to argue that culture ought to be at the top of the list. Not always. Not necessarily forever. But now. When you look at the challenges we faced in the workplace," everything comes back to culture.
And as conflict mediator and author of "The Art of Gathering" Priya Parker sees it, this shift from businesses being output-driven to culture-driven has given us a chance to reevaluate what is really important, both as individuals and organizations.
"The pandemic has been a collective trauma ... As individuals we are each asking, 'How do I want to spend my time? Do I want to spend it this way? Where do I feel respected?'" As employees ask questions like these, Priya thinks organizations should be doing the same: "It's a moment to really ask, what are we for? Who are we for? What is our mission? And a moment to really renegotiate the social contract."
Even with these opportunities, the pandemic has presented obstacles. As someone who studies the importance of connection and gathering, Priya has seen first-hand the struggles that have arisen from social distancing and the shift to remote work.
Yet, as Malcolm reminded us, "Solving difficult problems is about culture building. It's about creating a place where every voice feels valued." And Priya whole heartedly agreed: "A huge part of gathering people, particularly in a way that meaningfully connects them, is to make sure that what you're gathering around is relevant and worth their time, and that you're also setting them up for success to connect with each other, to connect with the purpose, to protect them from each other and bad behavior, and to temporarily equalize them." And how can you do that, even if you're miles or oceans apart? Culture.
So while we all look forward to connecting and building culture face to face, let's not forget all of the valuable lessons we have learned during this journey. Speaking of which – we are extremely excited to announce that our annual conference, Workhuman® Live, is officially back. We look forward to gathering together in Atlanta in May 2022 to take all we have learned over the past two years and put it in action. We hope to see you there.
Looking for more insights?
Watch the full Workhuman Spotlight to learn more.