7-minute read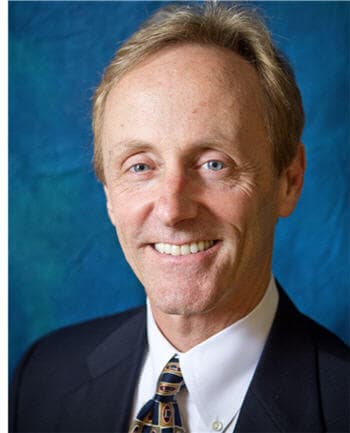 "All of a sudden, everything changed," observed global industry analyst Josh Bersin in his WorldatWork 2020 Total Resilience Conference session. "We've been trying to crawl out of this hole for the past few months, and it's had a massive change on organizations. And the impact on HR has been life changing for most of us."
Based on discussions with more than 600 companies since the crisis began, Josh has seen organizations go through what he calls the four stages of the pandemic:
The reaction – What happened (we're still going through this stage since the pandemic is ongoing)
The response – Sending people home, creating better tools for resilience, family care, and support
Returning to work – Whenever that may be, in whatever form it might take
Transformation – Changes our companies will have to make to operate in a cleaner, safer, more hygienic fashion
The 5 elements of the big 'HR reset'
What does this mean for HR? According to Josh, he believes the current crisis will drive what he calls "the big reset" – five significant issues that HR leaders must address:
Reset work – The way we do work has changed; how will we adapt?
Reset economy – Where and how we spend money has changed, including in HR
Reset leadership – The new role of leadership, one in which the CEO becomes "the chief empathy officer"
Reset trust – Engendering trust among both employees and customers
Reset HR – The "heroic" role that HR has been challenged to take in these times
Josh shared a recent story about Delta Airlines. When some passengers refused to wear masks on a flight, not only were they removed from the plane, they were banned from ever coming back to Delta again. According to Josh, that was "a strong message of trust" that told their workers, "We believe you deserve a clean, safe, hygienic workplace."
Changing the operating model of HR
So what, in his view, are the top issues on employees' minds during these times? Job security. Financial safety. Health. Home schooling. And uncertainty about when things will end. For the HR professional, one of the biggest issues is the transition to remote work. Josh noted that many companies have discovered remote work is far more productive, and even easier to effectively implement than they had anticipated.
As he sees it, HR needs to create a sense of positivity and well-being in the organization. They need to give workers a sense of "cadence" to help them get through the difficult times ahead. He anticipates that the fall is going to be more difficult as students return to school.
"One of the things that has been very inspiring about the HR community and the HR profession in the last five months is this shift from being a low-cost, highly efficient business function, to being an adaptive, resilient, responsive function. I think the operating model of HR has been changing very rapidly."
Josh pointed to the importance of rules in times like these. As he observed, "Rules actually give you a sense of security." He cited the example of wearing masks. "If we don't know if we're supposed to wear a mask or not – one person is and one person isn't – it creates a gigantic sense of insecurity and lack of clarity. And in organizations – as we've heard from many companies – having rules, guidelines, and consequences matters."
Redefining leadership roles
One of the learnings that has come out of his meetings with companies is that the pandemic has changed leadership roles, principles, and values. He pointed out that many companies now place less emphasis on digital capabilities, and are more fully recognizing the critical role of soft skills. "These human skills drive success, especially today," he noted. "Young people want to learn how to be better leaders, better teammates, executives, better supervisors." In many companies, there is an increased focus on personality traits and values: patience, kindness, empathy, listening, and joy. Those are all leadership characteristics that drive personal and organizational success in these times.
In Josh's view, the pandemic has ushered in a period of "digital transformation on steroids, happening at light speed. And the companies that are adapting to this quickly are growing." He noted that the group under the greatest amount of stress is actually younger people – those in their 30s or younger – who may not have a partner, a home, and who rely on work as a social experience.
How can we lessen stress?
Josh points to positive psychology and cites three factors that can help people function more effectively and thrive in the wake of a trauma such as today's crisis:
Good cheer – Celebrate joy, positive attitude, fun, recreational activities, being with other people
Optimism – Produce meaningful, positive plans for the future that inspire confidence that we will overcome our current challenges
Minimize trauma – Address challenges immediately and effectively
According to Josh, we're looking for leaders who can instill a sense of trust and confidence. "Leadership skills are critical. Leadership has always been a critical capability. But today, we need leaders to be more empathetic. We need them to create clarity around where we should be spending our time. We need them to create that sense of optimism and a positive view of the future that people need to feel good about life – even when we don't really know where things are going all the time."
The talent marketplace and talent mobility
How have career growth strategies been impacted by the pandemic? According to Josh, it has accelerated the career management trend that was happening even before the crisis began. Companies were already recognizing the need to find opportunities within the organization – often because they couldn't find them in the outside job market. He pointed out that 60% of the employees at Sabre have changed roles, departments, or managers in the last three months. As he sees it, this is a natural evolution of the talent marketplace – a way for employees to express their interest in other kinds of work within the organization, and then have managers and project leaders match them up. Through this approach, companies can promote a culture of talent mobility.
In today's environment, the employee experience is less about company perks and more about safety, hygiene, and predictability. However, one thing hasn't changed. In the end, it isn't about the benefits; it's about meaningful work.
Learning in a pandemic
Interestingly, most past economic downturns had a significant negative impact on learning. It was always a budgetary line item that was easily cut. Not this time, according to Josh. It seems employees now have a voracious appetite for learning, and the desire to acquire new skills and knowledge has seen a large uptick since the pandemic began. Why the increased demand?
Employees have more time.
Employees want to keep pace and equip themselves with the latest knowledge and skills.
Employees can better integrate learning into the flow of their work.
In short, employees want to know: "What do I need to learn to be better at my job?" "We need to tell them that," said Josh. "And we need to show them that."
Resetting HR
As Josh sees it, HR has been given a significant seat at the table. There's a critical need for the development of the HR profession, HR professionals, and the HR function in companies. So what are the opportunities HR can seize during these turbulent times?
HR needs to "step up our game." They need to become effective consultants and better understand the business and the industry.
They need to use data and data tools to their fullest. Reliable and rapid data is critical to the success of HR – and it becomes even more critical in the pandemic as the virus has varying impacts on different locations.
HR has to learn how to better interact with leaders.
HR needs to act in an agile way. "We don't have to do Agile. We need to be agile. We need to get things done quickly in an iterative way, co-designed with our business partners, and our counterparts in IT, legal, and finance."
'Trust is the new business currency.'
Josh shared statistics that showed 75% of employees trust their employer, while only 48% trust their government. Building trust requires these three elements:
Competence – doing things well
Ethics – fairness, transparency, fair pay, D&I
Listening – being willing to listen and taking advantage of the information you are given
As Josh puts it, "Trust is the new business currency."
RELATED POSTS
Self-Efficacy, Optimism, Resilience and Hope
The Future of Total Rewards: Exclusive Interview With Peter Newhouse