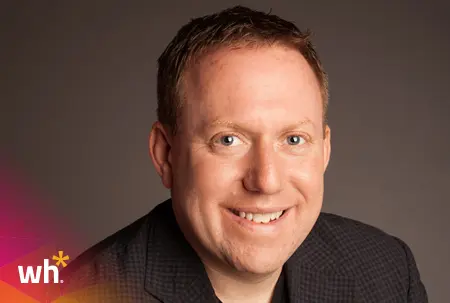 What will be the long-term impact of the pandemic as seen through the eyes of the HR community? According to Jason Averbook, industry analyst and co-founder and CEO of Leapgen, part of the answer lies in how well people can "unlearn."
In an eye-opening and sometimes provocative interview with Workhuman® CHRO Steve Pemberton, Jason contends: "Making sure people can 'unlearn' is as important as making sure they can learn. To change many of the ways we've worked, we have to unlearn how we've done things in the past." To punctuate his point, he added, "I wish I could tattoo on every HR professional's body the word 'unlearn.'"
At the intersection of confusion and opportunity
Jason believes the pandemic has dropped people "at the intersection of confusion and opportunity," and created a divide within organizations. There are those who see these seismic changes as an opportunity. To them, "It's a better way of work. It's a better way of life. It's a better business model. It's a way to be more human and connected with your family."
But those who take the path of confusion have a different perspective: "This is bad. We've laid people off. Our people can't come to the office anymore. We can't do coffee breaks in the cafeteria."
Yet there is a middle ground, according to Jason: "Some jobs just can't work in a distributed way." At the same time, "We're not going to be the way we were before, which is to have shackles on us. I just can't imagine going back to a world like that, based on where we are today. People have been successful working in a distributed model."
In a discussion about the need for face-to-face workplace connections – "I miss the hug," quipped Jason – Steve noted: "There's just a spontaneity and connectivity that comes from a hug, a handshake, an in-person smile that's needed now more than ever. The very thing that we're being denied is the very thing that we need."
Blurring the line between work and life
As Jason sees it, the profound events of the past few months will change the very concept of humans at work. "I think we're going to listen to people more. I think we're going to care about people more. I think we're going to realize that work is not just a thing that I go do, but it's a part of my life. And therefore, I include people in it more."
Jason believes the concepts of work and life were never meant to have "a solid line" between them. "I think work/life balance was meant to be blurred, and I think it's going to be blurred more, going forward. It's going to make us all more human, but it scares me that leaders and managers are not equipped for that yet."
"There are a few realities that leaders and managers are going to have to embrace," added Steve. "The new normal is going to require a greater need for humanity, a greater need for the connection that people are going to expect. More companies are going to be asked about their commitment to humanity and how they're impacting the world."
The impending challenges – and perils – for HR
So what, exactly, is being asked of HR during this time of incredible upheaval? As Jason sees it, "We have a mandatory obligation to design for the humans of work, not the human resources department at work. We have to make sure humans are at the center of our design."
HR ignores that reality at its own peril. As managers and leaders become more human, HR must follow their lead. If HR is "tone-deaf, still putting out once-a-year engagement surveys and once-a-year performance reviews – essentially not listening to what's happening – the HR function has a great chance to just be wiped out."
A broader definition of family
Steve echoed this same sentiment. Reflecting on employees coming back to the workplace, he believes they will be looking for a "broader definition of family. It's not just those in your home, but also those outside your home – most likely, in your place of work."
When it comes to maintaining connectivity during the pandemic, what advice does Jason give to his clients?
"We're always on. We live in a world in which we're listening constantly. Listening for signals. Reacting to signals. And for that reason, we in HR can't bring our old stuff forward. We have an opportunity to develop our journeys, embed technology to provide true performance coaching, performance mentorship, performance listening, performance signals to the managers and leaders. All to help them be more successful … The sooner we can get away from doing HR things for HR's benefit – and do more things to shepherd managers and leaders to become better– then we in HR will benefit."
The new world of management and leadership
Jason cited the annual engagement survey to illustrate his point. As he noted, it's usually 3-6 months before managers get the results – once executives have reviewed and "scrubbed" the findings. "If I look at data 3-6 months old, I ask myself, 'What am I supposed to do with this?' "
How much better – and more effective – it would be if a manager could tap into an employee's mood on any given day? That way, the manager can react immediately and appropriate to the employee's needs: "Let's get on the phone. Let's have a cocktail. Let's get on Zoom."
Jason calls this the "new world of management and leadership" – a world that provides managers "tools to help them humanize the relationship and connection they have with their workforce."
"If HR is not onboard with that," he warns, "the business is going to do it alone. And if the business does it first, everything else we do in HR is not going to matter."
As Steve observed, this emphasis on real-time, actionable data was the driving force behind Moodtracker™, Workhuman's recently introduced employee pulse survey tool. "You need to have a finger on the pulse of what people are feeling," he noted.
The future of work is the 'now' of work
For Steve, the notion of return to work is about more – much more – than employees coming back to the physical office workspace. To him, it also encompasses new leadership models. As he sees it, the past was too much about a "me-first" environment, in which, "I alone know more than everybody else." He referred to this as an "ego-centered leadership model." In the new work order, "There's going to have to be a lot more humility, a lot more gratitude, a lot more appreciation for the front-line worker – the teacher, the nurse."
Steve envisions a roundtable approach to leadership, one that eschews a "go up the tower" model, for one that gets "everyone in the room."
To Jason, this all embodies what was called the "future of work" before COVID-19 transformed our world. As he pointed out, "this is no longer the future. If we wait until the future to do these things, we're not going to compete. These are things that have to be put in place now. And as employees 'return,' we have to be ready for the 'now' of work."
A transformational opportunity for HR
For CHROs, CIOs, and digital transformation people, this means a lot of work needs to be done quickly. And it means dramatic changes for managers and leaders who now need tools to understand "how their people are feeling, what they're doing, and how they ready themselves to be part of the workforce. All of a sudden, the priorities have completely shifted."
Jason pointed out that 100,000 U.S. businesses have already said they are not coming back. "It's not just getting them back. It's determining the make-up we need going forward."
Despite all the challenges, both Jason and Steve see this as a transformational opportunity for human resources. "I truly think this is a magical time for HR," noted Jason. "It is a time to step on the accelerator and leave behind past practices that we know don't work."
RELATED POSTS
Humans of HR: Meet Sharlyn Lauby, HR Consultant & Publisher, HR Bartender