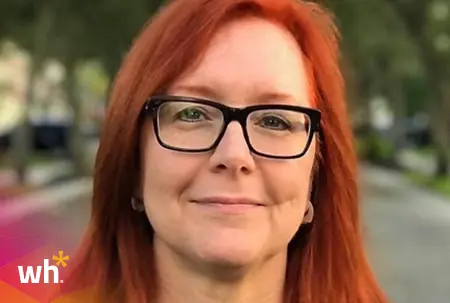 Sharlyn Lauby got involved in HR in an unusual way: A car accident left her unable to do her job, so her company moved her to the education department, where she wrote mini training programs for teachers and students. When a job opened in HR, she applied for and got it – despite having no real experience. "The company had a lot of confidence in my abilities. And after I got the job in HR, they would send me to classes and workshops, and they encouraged me to become a member of SHRM," she explained.
Here, she chats with us about finding a niche as a consultant, human moments that matter in her interactions with clients, and her advice for learning and development teams in the new world of work.
Workhuman: What made you decide to continue to grow your career in the HR field?
Sharlyn: The way I got into HR has had an impact on the way I practice HR. There are a lot of organizations out there that, when people have things happen to them and they can't do their jobs, they are eventually let go. I wouldn't be where I am today if the company I worked for at that moment in time had done that.
I also don't deal with boredom well. One of the things I love about HR is there's always something you can be creating and doing and learning about. There's always a law that's changing. There's always something going on. I love that.
Workhuman: What are you doing now?
Sharlyn: I spent 15-ish years in corporate America, but then came a point in my life where I took a piece of advice from my father-in-law: 'Live where you want to live and find a job there, versus the other way around.' My husband and I liked living in Florida, so we decided to move there from Cincinnati. I quit my corporate job and I've been consulting for about 15 years and writing HR Bartender for about 10 years. I focus primarily on training and organizational development.
Workhuman: How did you find your niche?
Sharlyn: A lot of my background in HR is as a generalist. When I went out on my own, I cast a wide net and kept track of what I was being asked for and whether I got the business. The majority of people call me for training and development. So, through the course of time, we narrowed down the offering to those kinds of products.
Workhuman: In your role as a consultant, what does working human mean to you?
Sharlyn: I've been around long enough to remember when the mantra of work was, 'Work is work and home is home and the two shall never meet.' Organizations today – especially right now – realize that employees' lives and their work lives are intertwined. And if we're going to have that kind of world, then you have to work human.
The most popular program we offer is on self-management, and I think that's a big part of what work is about today. Setting expectations and getting out of the way is a big secret to success. I shouldn't even say 'secret,' because it's not – everybody knows that's what we need to do. But creating workplaces where managers and employees know how to set expectations and create feedback mechanisms is harder than saying it.
>> For more on feedback, see: 9 Tips for Giving Feedback Without the Stress.
Workhuman: Can you tell me a story about a challenge you've helped an organization overcome?
Sharlyn: One small company I worked with decided that what they needed to grow as an organization was a little bit of HR, so we created a tiny department. Then they won a Best Place to Work award. I remember seeing it in the news and sending them a note and saying, 'Hey, congratulations,' and they said, 'You're part of the reason we got this award.' It's nice when, as a consultant, somebody lets you know you're a part of their success.
Workhuman: Speaking of that, how do you inspire human moments that matter in people's work lives?
Sharlyn: A lot of the managers I've worked with in my career have always known the right thing to do. They were just looking for someone to talk to. If you're coaching a supervisor and they say, 'Oh my gosh, I never thought about that before.' Or you send a note to someone that says, 'You can do this. I know you can.' Or a manager comes in and says, 'I knew you would help me.' Those are the moments that matter. That's why you're in the profession. I teach SHRM's certification prep classes and it's so much fun when people send you a note saying, 'I passed.'
One of the hardest things about being a consultant is when you have to leave before a project is done. That's the nature of the job. When people share the results with you, it's really very cool.
Workhuman: In your experience, what is the greatest need in terms of making work a better place for the most people?
Sharlyn: Feedback. And what I mean is the organization needs to put a feedback mechanism in place that everybody knows how to use effectively. Managers often know how to give feedback to employees, but employees don't know how to give feedback to the rest of the organization. Or they know how to do feedback for the annual employee survey, but they don't know how to do it in one-on-one meetings. I believe the way to have the most people weigh in on things that are happening in the context of work is to make sure that everybody knows how to give each other feedback.
The absolute worst thing that companies can do is ask people for feedback and not do anything with it.
Workhuman: Do you have any hopes or predictions for the future of HR?
Sharlyn: HR is getting involved in things they haven't been involved in in the past. One area is corporate social responsibility. The latest SHRM competency model includes corporate social responsibility under the competencies of HR, and that's the first time it's been there. So, I think it's exciting that HR is getting involved in some of those aspects of the business.
Workhuman: How can the world of work come out better from this pandemic?
Sharlyn: In terms of learning and development, leaders should bring the lesson to where their employees already are. I was inspired by the #MeToo panel with Tarana Burke at Workhuman® Live 2018. She talked about how pop culture plays a role in education, and I hadn't really thought about it that way before.
You were talking about working more human. When we're talking about communicating with the workplace, why not use a format everybody enjoys? Do you have snackable content that employees can learn from? Do you have an internal podcast employees can listen to? These are all things that when we're not working, we all talk about: 'Hey, what's your favorite podcast right now? What's your favorite graphic novel?' Why aren't we using those mediums that everybody already likes?
Maybe if we use the things that everybody likes, they'll read it, they'll pick it up, they'll listen to it. I think that's even more important now that many workforces are remote. There's no rule that says training has to be boring.
RELATED POSTS
Humans of HR: Meet Lars Schmidt, Founder of Amplify and #CoronavirusHR Crusader
Humans of HR: Meet John Baldino, Founder and President of Humareso