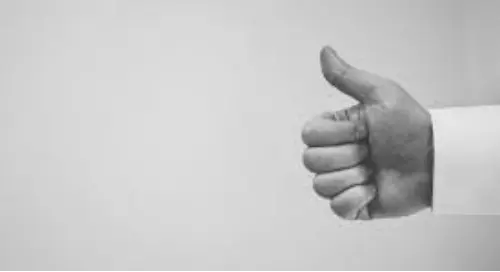 If even traditional companies are doing away with annual reviews, what is replacing that process? How can you leverage crowdsourcing to get a better picture of an employee's performance? And what role can social recognition play in humanizing performance management?
These are a few of the questions we asked in part two of our interview with Gerry Ledford, senior research scientist at University of Southern California's Center for Effective Organizations. As author of more than 120 articles and ten books based on his research, Gerry has a wealth of knowledge to share on the effects of new HR technology on total rewards, performance management, employee engagement, and talent management.
Read the conclusion of our Q&A with Gerry below.
Why do you think crowdsourced feedback is now coming to the forefront?
There is no question in my mind that technology has been the major enabler of expanded crowdsourced feedback. Social platforms, including recognition platforms that use social technologies such as that of your company, Globoforce, allow any employee to give positive performance feedback to any other employee, 24/7, over any computing or mobile device. This was not practical in the paper era. These platforms have a huge advantage in that they permit natural language feedback and allow immediate compilation and dissemination of feedback. There is no need to mimic the manager's rating process using an appraisal form that is usually not relevant for most peer feedback – which is what 360 feedback used to require.
As more companies adopt ratingless reviews, how do they manage fairly paying for performance?
This is a major challenge, and we are not enthusiastic about many of the options that are being used. Most of the companies in our sample of 244 – fully 80% – leave the decision up to the immediate supervisor, within budget constraints. There is no shortage of history suggesting that relying on the manager alone invites decisions that make life easier for the manager but create problems for the organization.
Large numbers of companies that use ratingless also use practices that should have disappeared long ago, including forced ranking (24% of our sample of ratingless users) and stacked ranking (20%). Some 22% use "shadow" ratings – in other words, they still use a rating scale, but just don't tell employees what rating they have received. That is certainly not a transparent process.
The solution we think works best for most companies is calibration, in which pools of 50 or more employees are considered in identifying those needing extra reward for performance or needing to be on a performance improvement plan. That is used by 42% of ratingless users (about the same level of use for companies in general). Calibration helps overcome the limited perspective and biases of individual managers. However, in many cases it is an advisory process for the manager, not the place where the final decisions are made about the distribution of rewards.
What role do you see social recognition playing in the new era of performance management?
Crowdsourced feedback is important to the success of cutting-edge practices; it complements ongoing feedback and/or ratingless appraisal. It appears to be especially important for organizations that use team-based designs, which are becoming increasingly prominent.
---
Crowdsourced feedback is important to the success of cutting-edge practices. @CEOusc #workhuman
Click To Tweet
---
Organizations that are built around teams need to reinforce the importance of the team in assessing performance and delivering rewards, and crowdsourced feedback is one way to do that. We do not see any bright lines between social recognition and crowdsourced feedback. If social recognition is used to recognize performance and it is used to assess and reward performance, it is crowdsourced feedback. Globoforce was the first recognition company to see the connection between recognition and performance management, and that was an important insight.
---
"@Globoforce was the 1st recognition co. to see the cnxn b/w recognition and perf. management."
Click To Tweet
---
Can you share any practical next steps for leaders who are considering re-vamping their process?
There is a growing body of research to help inform the adoption and design of cutting-edge practices. The current issue of the WorldatWork Journal, for which I was Guest Editor, includes a report of our study of 244 companies and truly excellent case studies from Microsoft, Adobe, Sears Holdings, and Cardinal Health. Note: it is available free for electronic download for a limited time from WorldatWork. In addition, we have growing set of research papers on cutting-edge performance management that are available for download at: https://ceo.usc.edu/articles-performance-management/.
---
How Crowdsourcing Changes the Game for Performance Management @CEOusc
Click To Tweet
---
RELATED POSTS
8 Fatal Flaws of Performance Management: M. Tamra Chandler Q&A (Part 1)