6-minute read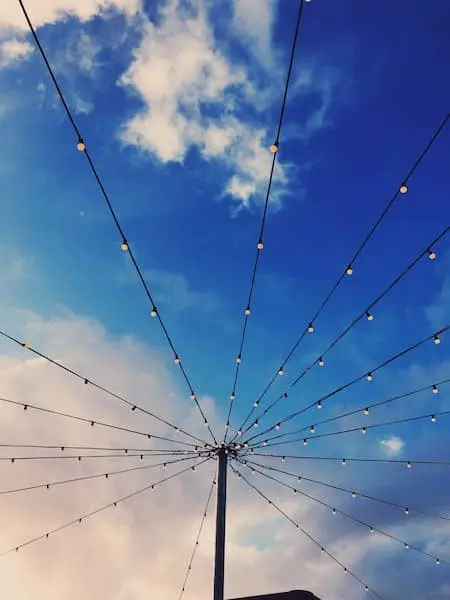 CHROs and HR leaders enter the final few months of 2020 with an ever-evolving challenge – keeping their employees connected and engaged when the traditional work environment has disappeared.
"Resilience through Human Connection," a Boston CHRO Community Town Hall hosted by Evanta, featured a distinguished panel of HR leaders who articulated shared people challenges while offering insight into a path forward. The panel, moderated by Joe Sangregorio, CHRO at AMRI, featured:
Erin Flanigan, VP Talent/Human Resources at Mass General Brigham
Jill Andy, SVP at Amica Mutual Insurance
Rosette Cataldo, HR Talent Strategy Executive at Workhuman®
"The goal today is to have a conversation, to drive actionable takeaways for fostering resilience through human connection," said Joe. "But what does that mean? We have to do it for our employees and their connections, and it's critical, regardless of the situation our companies are in."
With dispersed workforces still reeling from a global pandemic, keeping employees productive, engaged, and connected is both a challenge and an opportunity for HR leadership. The panelists agreed that the way forward is an emphasis on three management tenets: communication, flexibility, and trust.
Communication
With many companies fully or partially remote, communication – and lots of it – is essential. But it's not just about communicating – it's about leaning into empathy, recognizing that every employee has a different situation.
"Human connection and building and nurturing relationships are paramount to keeping your teams involved and active," said Erin. "We've really worked hard in arming our management teams, as well as our employees, with the best ways to stay in communication, and it takes deliberate action. We made sure our managers understand that. We know they're busy, but you need to set aside the time to nurture and build those relationships."
"We're finding more than ever that organizations have said you need to check in, you have to connect, and it can't be just about the work," said Rosette.
With so much communication happening through video conferencing, the personal touch is prompted by unique home environments. "You may ask something you wouldn't normally ask people, but it's logical to take the time to ask what's going on in their world – you can see it," said Rosette. "The paradigm we use is thanking, talking, and celebrating.
"We saw a 153% increase in the use of our technology that relates to being able to memorialize these check-ins, and finding the frequency happening more often. But what we're finding is it's not just on the shoulders of the manager. Employees aren't just waiting for their manager to come and say let's talk. They're taking it upon themselves."
Flexibility
The pandemic thrust many people into new and sometimes uncomfortable ways of working. In the tech industry, many workers have been fully remote and may continue to be for a while. In healthcare, it's been "all hands on deck" for many on the front lines of the pandemic. Showing gratitude and appreciation through increased flexibility is more important than ever to remind people the value they bring to your organization.
"We asked our management teams to reach out individually to each person because everyone has their own story," said Jill. "We wanted to treat everyone individually to really understand their specific needs.
"When we think about what's been happening in 2020, everything from the stressors of parents trying to work with their children – whether they're virtual learning, hybrid, or daycare not being able to provide all the hours that a worker needs to be able to focus on their jobs fully – what we've tried to do here is make sure we're responding to those individual needs. They may have their own health condition or live with somebody with a health condition … We've had our flexibility expand greater than it ever, ever has."
"We recognize the challenges on working parents and caregivers," said Erin, "and we're encouraging managers to be flexible. We've actually set up, for the first time, brand new employee classifications and a little bit of a taxonomy for managers, and getting that information out to managers to empower them to understand that they have permission to be flexible."
Trust
Companies may have been skittish with work-from-home policies before the pandemic, but when remote work quickly became necessary for so many, building and nurturing trust became essential.
Rosette said heartfelt questions to employees can establish and nurture trust. And it's easy to do. "Tell me more about where you're finding joy in the work you're doing," said Rosette. "It's important to help connect the dots with the work and the purpose more than ever. It can be incredibly isolating when you're sitting in your office. We know that these constant checkpoints, these constant moments of faith, and moments of gratitude pay dividends to the individual, to their excitement, and even their well-being and health."
"Building trust is paramount," said Jill, who agreed the days are over when people feel a need to come into the office because they don't feel well. Physically being in the office for optics is not important. What the pandemic has taught us is that employee trust is stronger than we may have imagined.
"And gratitude, more than ever, is critical," said Rosette. "Appreciation, more than ever, is critical. And that will help you with psychological safety and building trust. It even is proven to support a healthier immune system. So, finding ways to remind people to say 'thank you' is paramount during all of this."
The path forward in 2021
This year has forced the integration of work and personal life on a new level and put the
strength of our work connections to the test. It has become a business imperative to recognize employees as whole humans, and to create a supportive culture that engages employees while boosting their resilience.
Fostering resilience through human connection is the critical step – and this is achieved through communication, flexibility, and trust.
"As we move forward into the future, I would hope that we as an HR community can carry some of the lessons learned from COVID into how we continue to do work," said Erin. "So, we've talked about connections, and I think we've explored the fact that while maybe we were working before COVID shoulder to shoulder, it seems that we've deepened the connections that are happening. … How do we carry forward making sure the connections are truly deep connections?
"I think we also have to carry forward the recognition that we need to make sure we're creating workspaces that allow people to be their true, authentic selves when they're coming to work. Those are two lessons I hope we carry with us post-COVID."
"Leading and showing vulnerability does have a ripple effect," said Rosette. "It really does. It changes and strengthens connections because you're leading with your humanity. There are always those moments that matter, and we just have to make sure that we pause and find them and take the time to strengthen the bonds."
"The human connection is a driver of human behavior," said Jill. "Establishing, building, and nurturing relationships is what the game is. Technology is wonderful, but you know what? I think at any one of our organizations, we'd say it's the people who matter. So, we've really got to take care of one another."
RELATED POSTS