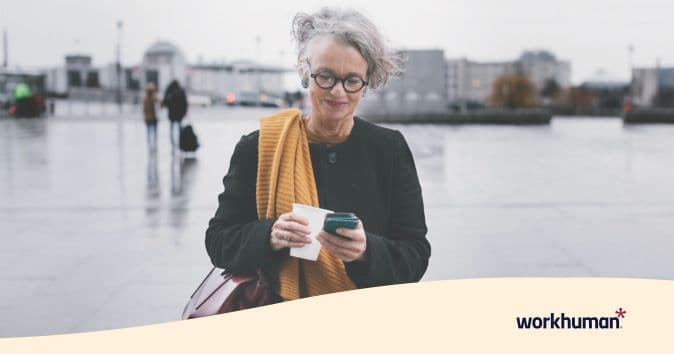 As the business landscape becomes increasingly complex and dynamic, the traditional ways of defining and designating responsibilities in the workplace are gradually becoming ineffective and irrelevant.
Companies that strive to cultivate a high performance culture possess a competitive advantage by empowering employees to take ownership of their performance and fully commit themselves to pursuing business goals and initiatives.
In this guide, we'll find out what it takes to develop and sustain a high-performing workforce, as well as the many benefits that come along with it. We'll also discuss several strategies and examples of exceptional workplace cultures.
An organization's culture is the sum of its core values, business goals, and collective practices that shape the working environment. Think of it as your company's unique personality, which influences employee engagement and provides them with a standard for workplace behavior.
This type of workplace culture encompasses more than just having employees ace their annual performance reviews. It's also about creating an environment of trust and accountability where employees are appreciated and encouraged to thrive alongside your company.
A high-performance workplace can look different when cultivated in companies of varying sizes, industries, work structures, and leadership styles. Nevertheless, organizations with impactful cultures and highly motivated employees tend to have the following common characteristics:
1. Organizational alignment
2. Focused and committed leadership
Did you know that the quality of a manager or team leader accounts for 70% of the difference between great and lousy workplace engagement?
For your organization to achieve accelerated and enduring cultural change, leaders must be focused and committed to high-performance workplace practices that catalyze employees to reach their full potential.
3. Employee involvement
4. External coaching and ongoing development
High-performing teams within an organization leverage the power of external coaching to facilitate cultural change and transform outdated organizational beliefs and employee perceptions.
You might be tempted to keep performance matters in-house, but Forbes says that peer-to-peer coaching and senior-junior coaching are limited in terms of confidentiality. External coaching can help team members who find it hard to be vulnerable around their bosses about their struggles.
5. Organizational agility
Benefits of a high performance culture
Ultimately, what most business leaders are interested in is whether a high-performing environment makes a lasting and meaningful difference in the workplace. Is it really worth the investment of time, energy, and resources?
Let's take a closer look at the benefits of this dynamic culture:
1. Higher productivity levels
2. Enhanced innovation and creativity
That's right, there's a link between culture and innovation as well! Forbes even goes as far as to describe culture as the "heart" of organizational innovation. But why is this so?
Well, companies can't exactly force employees to innovate, but with the right culture, they can set up conditions that make it more likely to occur. For instance, organizations that encourage dialogue, embrace diversity and allow experimentation are highly supportive of innovation.
3. Reduced employee turnover
4. Improved profitability and revenue
Organizations with high performance cultures are more adaptable to a rapidly changing and hyper-competitive business environment. This type of culture enables you to recognize and fulfill new customer needs and generate better financial results in the process. 
In fact, a research project that has studied the corporate cultures of 200 companies discovered that those with performance-enhancing cultures experience a 4x increase in revenue growth.
5. Opportunities for continuous learning and development
So, what does a high performance culture look like in actual practice? 
To answer this question, let's take ideas and inspiration from several companies that have built exemplary cultures and what they have gained from doing so:
1. Organizations that value growth and development beyond promotions
2. Leadership that prioritizes cultural change and fosters a culture of excellence
Lynne Oldham, Zoom's chief people officer, takes pride in the company's "culture of care." She revealed that the company's management strived to raise levels of care during the pandemic by providing additional mental health benefits for all employees.
As a result, the company successfully overcame the challenges of rapid growth, as the number of daily Zoom users skyrocketed from 10 million to 200 million. 
Zoom also garnered multiple awards, such as Best Company Leadership and Best Place to Work in 2021. 
3. Leaders who act as coaches and mentors to their employees
Use these powerful strategies to guide you in establishing an exceptional culture of driven leaders and proactive employees:
1. Define your organizational purpose.
2. Prioritize effective communication and leadership.
Ongoing communication and effective leadership go hand in hand in providing your employees with the guidance they need to perform at a high level. Gallup data shows that employees are 3.6 times more motivated to do outstanding work when their manager gives daily feedback.
3. Create robust performance management processes.
4. Reinforce positive behaviors and actions.
Don't miss out on recognizing and rewarding high-performing employees! This simple act can have manifold effects on employee turnover, engagement, productivity, job satisfaction, and workplace culture.
One thing to remember is that employee recognition isn't just about saying "thank you." Strive to create recognition moments that are personalized, meaningful, and memorable.
5. Support work-life balance initiatives and practices.
After successfully implementing relevant systems and techniques to enhance your working environment, the next step would be to measure your company's progress.
These metrics can help you track and determine whether you've achieved a high-performance culture that works to increase employee engagement and performance in your workplace:
1. Employee surveys and feedback sessions
Ongoing check-ins, workplace surveys, and two-way feedback are essential processes that define performance management. They're an avenue for engaged employees to express their views on the company's culture and important issues that need to be addressed.
These metrics also allow you to measure how your employees' engagement levels, job satisfaction, and productivity evolve over time.
2. Employee behavior and performance data
Some other methods of evaluating your organization's culture include
These metrics serve the dual purpose of highlighting higher-performing employee achievements worth celebrating and revealing aspects of your company culture that need improvement.
3. Analytics and insights for informed decision-making
Culture analytics enables your company to assess and measure key business dynamics using digital trace data from emails, customer communications, and other organizational data sources.
According to Harvard Business Review, companies should integrate data analytics and insights in their daily workflows and encourage employees to feel empowered in data-driven decision-making as opposed to relying on instincts or experience.
What is a high performance organizational culture?
A high-performance organizational culture is a collection of effective beliefs and behaviors that allow companies to optimize employee performance, achieve business goals, and attain superior results.
Alignment, agility, and goal commitment are some of the characteristics of high-performance organizational cultures.
What can organizations do to achieve a high-level performance culture?
Some effective strategies for creating a high-level performance culture include employee recognition, consistent performance management, and work-life balance initiatives. Organizations can also achieve a high-performance culture by providing learning opportunities for employees and establishing a worthy organizational purpose.
Companies are increasingly investing in physical or virtual environments designed to make workers as effective as possible in supporting business goals and providing unparalleled value.
A high-performance culture brings out the best in employees by creating an open and engaging virtual or physical environment that provides feedback, rewards achievements, encourages experimentation, and prioritizes well-being.
Establishing an exceptional environment is more than an overnight process and requires an ongoing commitment from all levels of your organization. Hopefully you're now familiar with the strategies and key metrics you'll need to develop a successful and proactive workforce.
With a shared vision, effective communication, and robust performance management systems in place, it's possible for meaningful and lasting cultural change to occur.