Accountability in the workplace is an essential requirement for a thriving organization. Beyond fostering employee engagement and growth, accountability in the workplace creates high performing teams and a positive and psychologically safe workplace culture.
In this article, we'll learn what prevents organizations from having accountability in their workplace, and what organizations can do to foster accountability.First, let's take a closer look at what accountability is and the benefits that come from it.
What is accountability in the workplace?
In the professional world, accountability is the fine art of employees taking charge of their performance and the outcomes of their business actions. It's a refreshing alternative to the "blame ballet" that often unfolds in some workplaces.
These responsible workers don't have time for the mirror, mirror on the wall act; they're too busy finding solutions and contributing to the organization's success.
It's not quite the stuff of legends, but it's how companies move forward.
Now, imagine a workplace devoid of accountability. It's a place where timekeeping becomes more of a guideline, and deadlines transform into the workplace equivalent of UFO sightings: often discussed but rarely seen.
When something big like a revenue goal is missed, there's a prolonged hunt for answers that can make detective novels seem brief by comparison. Problem-solving is exchanged for excuse-making.
And when it comes to understanding who's responsible for successes or failures, well, it can be as unpredictable as weather forecasting. Leadership decisions might sometimes resemble a game of pin the tail on the donkey, with employees feeling the impact in the most unexpected ways.
Importance of creating a culture of accountability
Accountability in the workplace offers many benefits on both the micro and macro levels of a company's workings.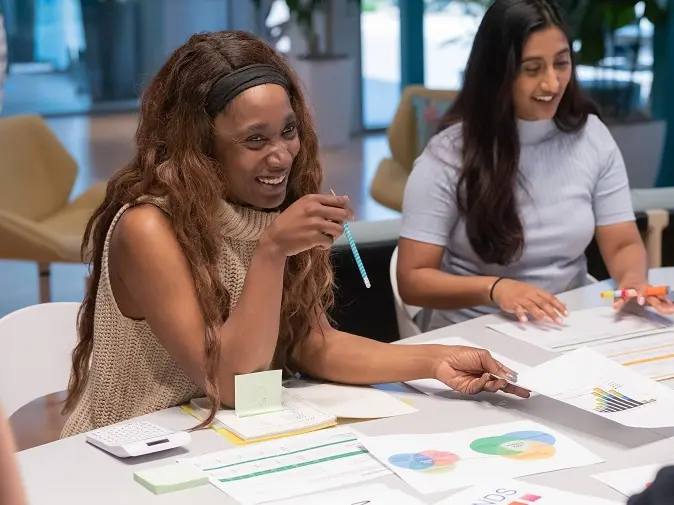 Builds trust
When something goes wrong, some workplaces make the mistake of pointing fingers. This leads to employees feeling hesitant to be honest with their manager about the struggles and challenges they face.
Instead, accountability should be perceived as the problem solver. Engaging in dialogue will build more trust. Accountability encourages employees to take personal responsibility and ownership over their work.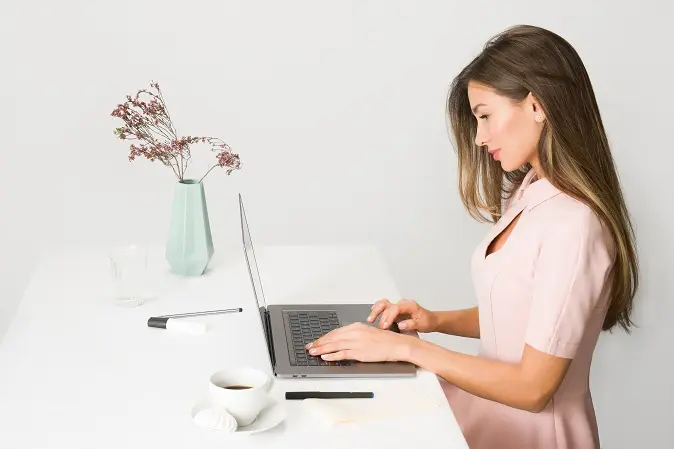 Strengthens culture
If a workplace is dedicated to supporting its staff and allowing them to learn from their mistakes, it creates a culture of accountability. Blaming an employee is never the answer and will only make them feel degraded and distant from their team.It's your personal responsibility as a leader to ensure and create a supportive environment from the top down.
Improves performance
When employees are responsible for tasks and accountable for their success, they're more motivated to perfect them. When leaders set clear expectations and KPIs and reduce vague expectations, they can better promote accountability in the workplace, which often leads to a high performance culture.
Keep in mind that integrating this mindset is challenging. Gallup research shows that only 20% of employees believe that their performance is intrinsically motivated.
Barriers to accountability in the workplace
Now that we know about the benefits of accountability in the workplace, let's uncover the barriers holding your organization back – and how you can surpass them.Several practices can hinder an organization's accountability. Things like a lack of trust and clear expectations devalue the importance of accountability.Let's walk through some examples.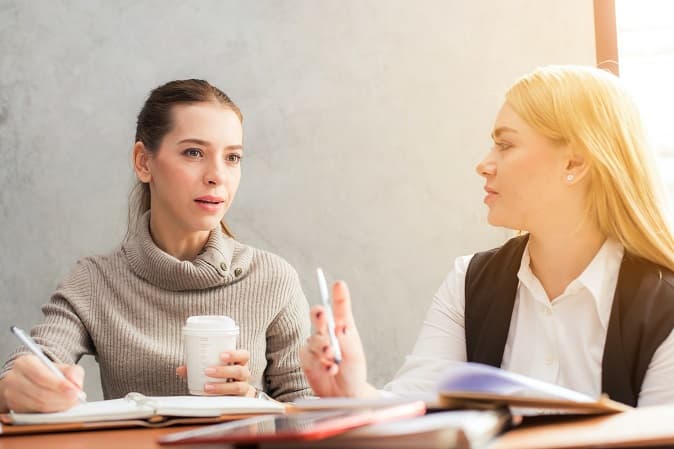 Lack of clear expectations
Company leaders often assume that employees carry the same vision as they do. They set goals without detailing expectations.Employees are unsure of the rationale that goes into fulfilling these tasks and become less motivated and accountable for their work. Overall, everyone needs to be on the same page to correctly integrate organizational accountability.
Fear of repercussions
If leaders are ingraining a fear factor in the workplace, you can expect silence when the time comes to own up to an action. Workers can also be tight-lipped when survey time rolls around, resulting in little to no accountability on a managerial level.
Lack of trust
Trust goes both ways in an employee-employer workplace relationship. Nevertheless, if employees don't feel that employers trust them, due to micromanaging tactics, accountability can take a hit.
Over 79% of employees have experienced micromanaging at some point in their careers. The practice can deplete your workers' motivation and confidence, resulting in decreased commitment levels.
An over-controlled work environment reaps toxicity and lack of individualization. In the latter's case, employees lose sight of their role in the company dynamics. Consequently, they're not as motivated to be proactive and accountable.
Poor communication
Around 87% of employees prioritize transparency in their workplace. Being accountable at work means valuing honesty. Beating around the bush will likely lead to future conflicts.
Resolving them takes time, resulting in reduced productivity levels.
Establishing clear communication channels and fostering a transparent workplace environment builds trust. Subsequently, employees will feel more reassured when requesting support during issues.
Schedule a demo today to see how we can help you create a culture of continuous performance management.
How to create a culture of employee accountability
Creating a workplace culture where employees develop a willingness to accept responsibility can take time. You can instill multiple changes that, over time, will establish a foundation of trust, motivation, and commitment, which are essential to accountability.
Make accountability a core value
Set an accountability goal in your core values. By being clear about how important it is to your organization, individuals and teams will feel more connected and engaged with the mission. Making accountability a goal will emphasize its seriousness in your company's workplace.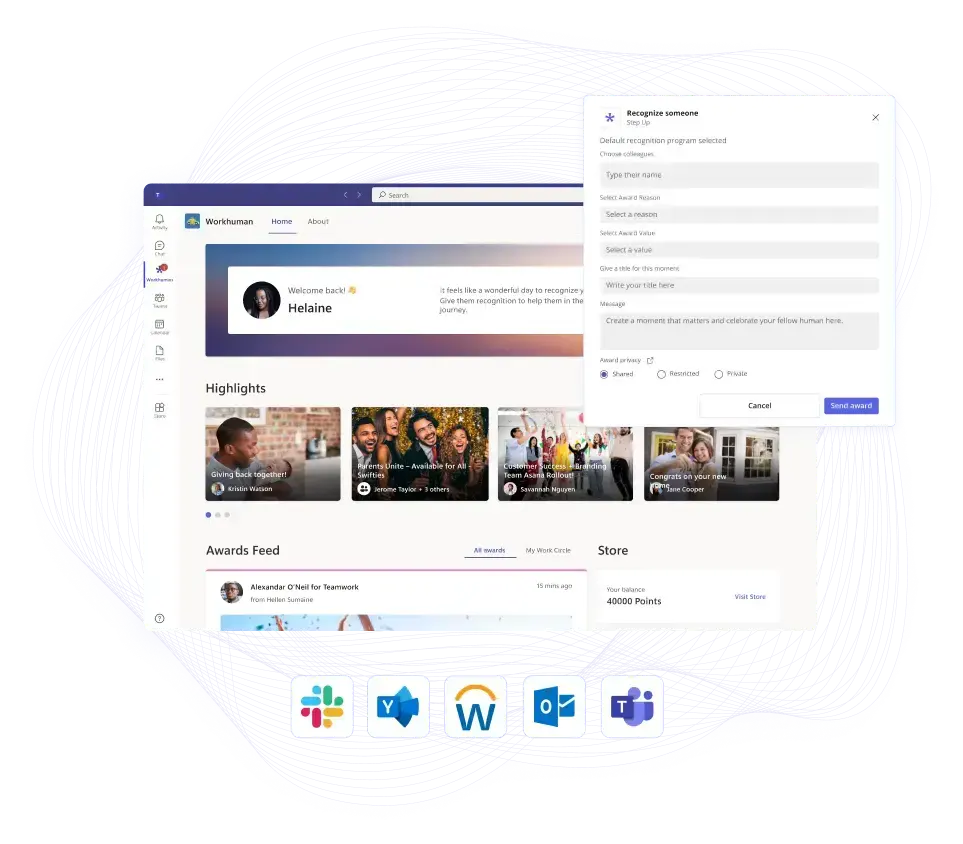 Lead by example
Employees need to know what accountability at work looks like. Personal accountability should be evident at a higher company level to appear at lower levels.
You can't expect employees to be accountable if their leader is pointing fingers at others rather than owning up to a hiccup.
Establish a baseline of trust
This involves developing an open-door policy. Listen to your employees' ideas and queries. Don't abruptly interrupt them and decline their ideas. Consider them and explain why they wouldn't work or how you can help implement them.
Besides that, employees also want to feel that they're trusted with critical tasks. Around 68% of employees believe that a lack of being trusted inhibits their workplace performance.
Trusting your employees to own up to their work will empower them and yield better results. Research shows that 79% of autonomous employees are more engaged, accountable, and well-performing.
Address issues respectfully
After measuring employee performance, the method of communicating the results can take a toll on accountability. Feedback should be balanced, where you address the positives and negatives of an employee's performance.
Fortunately, tools like Workhuman's® Conversations ® can assist you through this process. The tool gathers feedback and offers a holistic view for your employees.
Remember, a respectful conversation about poor employee performance should include specified examples and focus on the actions rather than the employee.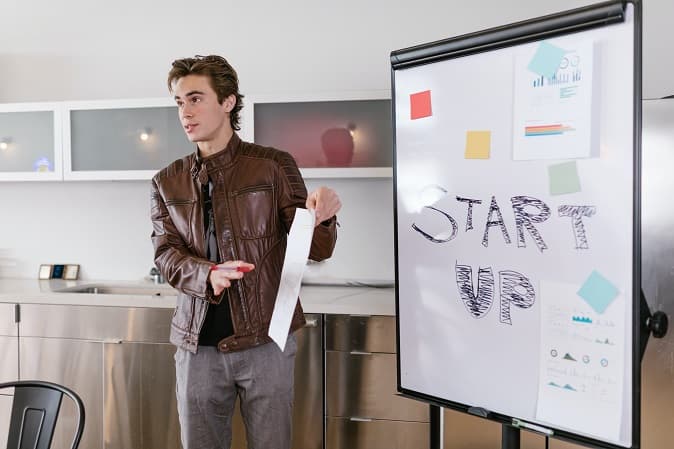 Set goals
Employees should be working toward a goal set by managers and executives to motivate their progress. This progress will translate to employee accountability. Workers will take pride in their accomplishments, embrace personal accountability, and gain confidence in their roles.
You can follow an OKR framework to assess KPIs using Specific, Measurable, Attainable, Realistic, and Timely (SMART) indices. It's measurable, giving you key insights into your team's performance and who should be accountable for what.
Team goals
Establishing team goals creates a clearer trajectory toward the same goal. Managers can better track each team's progress. Plus, it'll allow teams to take accountability as a group, which is often easier than on the individual level if things don't go according to plan.
Individual goals
Creating individual goals is an essential motivator to driving productivity levels. Individual employees may feel insignificant in a giant corporation.
The manager's role is to set goals for their direct reports that'll align with the company's vision. It'll give individuals an understanding of why their role matters and promote responsibility.
Revise KPIs to include accountability
In addition to including accountability in your core values, you can also add them to your KPIs. Since accountability is about following through on tasks and taking responsibility, you can take a look at your employee's performance.
For example, you can set a goal of reaching a monthly sales target of $5,000. If some of your employees are not hitting that target, they need to be held accountable.
You can also hold a subjective performance analysis, where you measure your employee's soft skills like leadership, teamwork, and accountability. Use a 1 to 10 scale to get an accurate measurement.
Establish clear expectations
After setting your goals and objectives, you need to create clear expectations of how your employees should reach them. Detail the tools, methods, and skills needed to achieve your results.
Each employee should be aware of their role's description and its importance for the organization. A lack of expectations will only waste time in the future over re-explanations or arguments over failed progress.
Set up regular feedback and check-ins
Providing regular feedback to every employee will keep them engaged and well aware-of their accountability. 75% of employees believe that feedback is critical to their performance development.
Your employees should also be given a chance to provide management feedback to expect accountability.
Focus on employee growth and development
Your employee published a social media post, but it didn't gather the targeted number of reactions and engagement. Rather than waste time blasting an employee in front of their colleagues and causing fear of repercussions, take this as a learning opportunity.
Developing talent is about providing tools, such as online courses, webinars, or workshops to improve and add to your employee's knowledge.
Consider extrinsic and intrinsic motivation
Employers should target intrinsic motivation in their employees. That means that they're motivated by personal accountability, development, and career growth.
On the other hand, extrinsic motivators focus on material aspects like benefits, salaries, and perks. In turn, there's more willingness to take accountability with intrinsic motivation.
Establish a "safe space" environment
Creating a psychologically safe space can promote accountability. Schedule regular team meetings and ensure the attendees know its topic of discussion. In these team meetings, acknowledge any positives, such as a demonstration of accountability.
Allow your attendees to voice their perspectives. Ask about their challenges until you reach a mutual understanding of the issue. Reflect on your role in this matter and how you could have handled things differently by questioning whether you articulated the OKRs clearly enough.
Afterward, take the next steps and understand the attendees' preferred method. For instance, they may adopt abstract thinking, where they brainstorm and analyze ideas to choose the best one and move forward with it.
Encourage emotional intelligence
Being emotionally intelligent and accountable go hand-in-hand. Developing emotional intelligence means displaying accountability for your behaviors, responsibilities, and duties.
You need to be self-aware of your responsibility and are liable for fulfilling it. You're accountable for how others may feel in the workplace, whether you speak kindly or rudely.
Reward and celebrate accountability
You can advocate for accountability through positive reinforcement. Reward those who held themselves accountable for errors by offering professional development opportunities. Celebrate and incentivize the characteristic by adding it to your promotion criteria.
Examples of workplace accountability
Now that we know how to create accountability in a workplace, let's walk through some examples of workplace accountability in a typical workday.
Stay on track
Day-to-day accountability can come in the form of punctuality, such as showing up to work when expected and meeting deadlines. Try to remain consistent with your day-to-day efforts.
Consider tracking personal progress and goals. Reflecting on your actions can also help you find new ways to integrate accountability into your day-to-day work.
Communicate effectively
Accountability requires communication to prevent future conflict. For example, if you're working on a design for a client but the latter isn't satisfied with it, your first reaction shouldn't be to act defensively. Review your client's expectations and objectives to see where you may have gone wrong.
Meanwhile, as a team member, you wouldn't want to pin the blame on someone else and create more conflict. Instead, take responsibility for it, communicate your faults, face the consequences, and do your best to avoid this issue from happening again.
Be proactive
Accountability in the workplace can be illustrated by tasks like helping your co-workers and acknowledging your mistakes. Besides that, you'll also want to build a proactive mindset.
Let's say you're a teacher creating a lesson plan as requested by your head. After creating it, the head discusses with you some feedback and details issues you made.
Rather than react with denial or dismissal, a proactive employee would take the feedback to improve their work and learn from it.
Discover how Conversations® and the rest of the Workhuman Platform can transform your organization's culture into one with gratitude at the center. Request a demo today!
FAQs
What is positive accountability?
Positive accountability means expectations are clear, goals are effectively communicated, and all necessary resources are given. Overall, it creates the best environment for taking action and responsibility over a role.
What are the three main aspects of accountability?
Clear communication, commitment, and consequences. Managers provide clear expectations and goals. Employees then showcase their commitment to them. Once completed, employers assess performance, measure accountability, and provide feedback.
Conclusion
Accountability in the workplace implicates taking responsibility or autonomy over your actions. High levels of accountability create a micromanagement-free environment where employees hold more control over their decisions and actions. This strengthens workplace culture and improves employee performance.
Several inhibitors challenge these benefits, such as vague expectations, fear of repercussions, and lack of trust. Adding accountability to your core values, KPI metrics, and OKRs can challenge these barriers.
Employers can take steps to enhance accountability by encouraging emotional intelligence, fostering intrinsic motivation, and creating a safe space.