Artificial intelligence is transforming the world of work as you read this. And critical to its success in making processes more efficient, keeping workers safer, and facilitating more informed decision making are people working together to put it to good use. High-performing teams have never been more crucial. The ever-changing working landscape needs creative and engaged individuals collaborating to rein in and steer new technologies that can help them and the business. 
But building high-performing teams doesn't happen by accident. You'll need more than just technical knowledge to cultivate them throughout your organization. Fortunately, you found this post, and today we're going to learn how to build a high-performance team and foster a culture of growth.
Definition of high-performing teams
A high-performing team is a group of creative and engaged individuals working together to achieve a common goal. They function as a unit and with visions aligned with the company.Think about it this way. A body has several components that function as a whole, creating systems and achieving tasks that benefit every part.
High-performing teams are like having healthy organs. Your organization can reach your team goals better through individuals who collaborate, innovate, and produce high-quality outputs.
Importance of building high-performing teams
Team structures are the backbone of modern organizations and businesses. They communicate better, solve problems effectively, execute tasks efficiently, and deliver better results.
These types of work collaborations are invaluable assets to any organization. It's an excellent way to drive company productivity, encourage creativity, and increase employee morale.
Characteristics of high-performing teams
If you're trying to identify whether you have a high-performing team in your organization, here are some of the characteristics of well-implemented team structures in companies:
Effective work practices
One way to measure employee performance is to look at their work practices. And you can separate a productive team from a low-performing team through how they work.
A high-quality team uses time to its advantage. They're flexible, innovative, and creative when solving work problems, with precise knowledge of objectives and responsibilities.
Mutual respect among leaders and team members
Skilled individuals of a high-performance team are familiar with each others' expertise. They respect and know the importance of everyone's role when completing tasks and achieving goals.
Respect, combined with trust, creates a positive work environment. The team will face challenges as a unit, and confidence and reliance in one another could become a crucial motivator to collaborate.
Shared vision
A study by LinkedIn revealed that employees want purpose when working. It showed that employees prefer companies with specific, agreeable missions and values.
A high-performing team's goals are not only aligned, but the team works together and uses their diversity of thought toward their objective or unified vision. Skilled individuals like to work with a clear vision and a sense of purpose, not just mindlessly obey.
Open and transparent communication
Honest communication is another characteristic of a well-organized team. It means every team member knows exactly what they need and can convey their thoughts and opinions without fear of it being held against them.
Communication plays a critical role in the success of a team. High-performing groups encourage honest feedback and constructive criticism thus fostering a high-performance culture.
7 strategies for building a high-performing team
Want to create a high-performing team for your organization? Here are seven crucial tips for assembling high-performing groups:
1. Creating a shared sense of purpose
In the workplace, purpose is a sense of accomplishment and fulfillment employees get when working together.
Do you ensure your team has a unified sense of mission? Aligning people's visions might sound daunting, but it's crucial to building your dream team.
2. Developing effective communication strategies
One way to improve your team's productivity is to develop effective communication lines between the members. And it's one essential recipe for building efficient teams.
According to Pumble, teams with better communication systems can increase productivity by up to 25%. Plus, it considerably helps with employee growth and development.
3. Investing in employee development
A positive employee experience isn't simply benefits and rewards. It also requires careful development and involves the opportunity to grow professionally, with a chance to improve skills and competencies.
Organizations that invest in employee development programs boost employee engagement. They also draw high-performing individuals and talented employees into your company.
4. Promoting trust and mutual respect
As mentioned earlier, trust and respect are critical aspects of innovative teams. So, to establish high-functioning teams, you should encourage these qualities in your employees.
A study from Google revealed the crucial role of psychological safety in work teams. The ability to take risks without embarrassment will absolutely drive creativity.
5. Setting clear roles and expectations
Clear goals and expectations help individuals focus and maintain work momentum. Thus, one of your responsibilities as a manager or leader is to delegate tasks to team members accordingly. In order to delegate tasks, it is essential to know your team members and their skill sets.
A good leader knows exactly how to delegate good roles by playing to their teammates' strengths.
Every team member should know their roles and responsibilities clearly, and as the leader, you're accountable for communicating these aspects to your teammates.
6. Managing conflict
Work conflict, like employee disagreements, can hinder the team's workflow. A team leader manages these issues effectively, ensuring no problems drive a wedge between members.
Great things happen when teams cultivate the art of conflict management. The ability to effectively navigate and resolve conflicts leads to better collaboration, growth, and remarkable achievements.
7. Celebrating successes
One way to promote team productivity is to celebrate employee successes and efforts. Employees prefer a rewarding company culture that doesn't overlook their work and milestones.
Service Milestones® from Workhuman® can help you personalize employee achievements. You can celebrate with your teammates through personalized messages, videos, images, and more.
7 essential skills for leading a high-performing team
An organization needs an excellent leader to build a high-performing team. A good team leader can bring out the best in employees, promoting company values, creativity, and innovation.
1. Defining roles and responsibilities
A team can only function effectively when its members know their roles and responsibilities. As a person in a leadership role, you should be able to convey these aspects to your members as clearly as possible.
2. Setting clear goals and objectives
Creating clearly defined goals to provide direction for your team is an essential skill for leaders. Employees can focus on what matters and work in a goal-oriented manner when they have measurable objectives.
3. Communicating regularly and providing feedback
Regular feedback allows employees to bank on their strengths and identify weaknesses. Talking with your team members and encouraging them to ask questions is also a fantastic way to measure employee productivity.
4. Encouraging team building and rewarding success
Groups work harder when team members feel valued. And one way team leaders can show appreciation is to encourage team-building activities or learning opportunities and reward members for their new ideas and achievements.
This leads to team members striving to excel in order to gain recognition.
5. Empowering team members with decision-making authority
Leading skilled and creative individuals can be challenging. Hence, leaders should be able to empower and guide their team members toward success.
When leaders are inclusive of team members in the decision-making process, this gives them a sense of ownership over the process, thus bringing together both managers and employees.
6. Encouraging ongoing personal and professional development
You will know that an organization appreciates you when they encourage your personal goals and career development.
Therefore, it's essential for leaders to coach and create a culture of development amongst their team members and inculcate the ability to learn from their mistakes. 
So, get to know your team and learn about their career aspirations.
7. Mastering skills such as decisiveness, listening, delegation, and a positive attitude
Every team needs leaders with excellent soft skills. Complementary skills like effective decision-making, listening skills, effective task delegation, and optimism are assets to a leader.
11 effective models for high-performing teams
Team effectiveness models can help organizations facilitate high-functioning employees. So, let's explore some of the time-tested models you can use for your company.
1. GRPI model
GRPI stands for goals, roles, responsibilities, procedures, and interpersonal relationships. It's a straightforward yet comprehensive team structure, emphasizing clear goals and team relations.
2. Hackman model
The Hackman Model is a collaborative framework introduced by J. Richard Hackman. This model highlights the importance of support systems and clear direction for team effectiveness.
3. Robbins and Judge model
The model of Robbins and Judge bases team effectiveness on four key dimensions: supportive context, composition, work design, and team procedures.
4. Katzenbach and Smith model
Jon Katzenbach and John Smith studied dozens of teams and companies in 1993. Their team model proposes the nurturing of key variables determining success: role ownership, commitment, and skills.
5. T7 model
The T7 is a team model by Michael Lombardo and Robert Eichinger in 1995. It suggests that five external factors (thrust, trust, talent, teaming skills, and task skills) and two internal factors (team leader fit and team support from the organization) affect the performance of a team.
6. Salas, Dickinson, Converse, and Tannenbaum model
Derived from the Hackman Model, the Salas, Dickinson, Converse, and Tannenbaum theory puts forward six variables for team success: team design, synergy, organizational support, process effectiveness, group effectiveness, and material resource.
7. Tuckman model
The Tuckman Model, also known as FNSPA, is a team structure theory. Bruce Tuckman, its author, proposed five stages to group development: forming, storming, norming, performing, and adjourning.
8. Lencioni model
Patrick Lencioni, the author of the Lencioni Model, approaches team collaboration differently. The theory focuses on factors that high-performing teams should avoid to achieve high productivity.
9. LaFasto and Larson model
LaFasto and Larson is a model stressing the importance of five team dynamics to attaining success. These elements are team members, relationships, problem-solving, leadership, and optimal working conditions.
10. Google model
The Google model is a relatively new team effectiveness theory. Google research found psychological safety, dependability, the meaning of work, impact of work, and structure are most crucial in building successful teams.
11. Drexler-Sibbet team performance model
Researchers David Sebbet and Allan Drexler proposed the Drexler-Sibbet Team Performance model. They depicted team development in seven stages, four to create and three to illustrate sustained performance.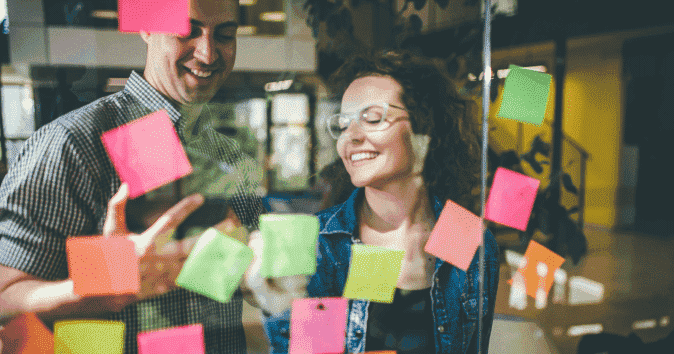 Best practices for building high-performing teams
The endeavor to build a high-performing team can be challenging. So, here are some of the best practices leaders and managers should adopt to establish a successful team:
Recruit the right people
If you want proficient team members, recruit candidates with the right mix of skills. You'd like to hire problem-solvers, team players, and adaptable individuals.
Set SMART goals
S.M.A.R.T. refers to specific, measurable, achievable, relevant, and time-bound goals. This method helps move projects forward and the team realize objectives efficiently.
It's important to ensure that goals are aligned not only with organizational objectives but also with the fulfilment of individual goals.
Promote personal and professional development
Skilled employees want to experience personal and professional growth while working. Opportunities like these improve employee confidence and overall performance.
Foster open and transparent communication
Workplace transparency builds trust and increases collaboration. Communicative transparency creates efficient organization and keeps workflow and deadlines organized.
Luckily, you don't need to go through the process alone. Use management helpers, like Workhuman's Conversation® tools, to create a positive communication culture in the team.
Make feedback a cornerstone of your culture
Here's a trick to fostering communication while facilitating growth in your team: provide feedback frequently.
When you give constructive feedback often, your team becomes aware of the areas they're doing well—highlighting points to maintain and improve.
Set measurable goals
Employees prefer tangible company objectives. So, set clear expectations for your team in line with your desired outcomes and distribute responsibilities accordingly.
Create space for healthy conflict
Maybe creating a space for conflict sounds counterproductive.
Well, healthy conflict can help teams and organizations grow. A space where team members can "talk things over" and debate ideas respectfully promotes engagement and creativity.
Benefits of building high-performing teams
Building high-performing employees opens companies and organizations to several benefits. These advantages include:
Increased productivity and efficiency
Improved morale and job satisfaction
Better decision-making and problem-solving
Enhanced creativity and innovation
Stronger relationships and teamwork
Another benefit of establishing effective team structures is it helps employees reach their full potential.
People seek value and meaning in their work. So, when your team knows exactly how they fit into the bigger picture, they'll become more motivated to be productive.
See how recognition can positively impact your workforce by downloading Workhuman's report.Discover the ROI of Social Recognition
FAQS
What is the difference between high-performing and low-performing teams?
Companies are only as effective as the teams that operate them. And one key difference between a high-performing and a low-performing team is the result they deliver. Transparent goals, honest communication, and a shared vision drive talented employees resulting in consistent, superior outputs. These qualities separate productive teams from low-performing groups.
What is a high-performance team model?
High-performance team models (also referred to as team effectiveness models) are organizational frameworks that provide a structure for collaboration. These models are like cheat codes team leaders apply to facilitate work teams. They help improve how an organization manages employee performance.
Conclusion
To recap, high-performing teams refer to goal-focused individuals working efficiently to achieve common objectives. They collaborate and complement each other to produce high-quality work.
There are many benefits to building and investing in high-performance employees. Together a group of talented individuals can increase your organization's productivity, smooth workflows, and improve company culture.
Thankfully, there are several models you can use to implement changes and boost team performance. It'll take effort and time, but the gains are definitely worth it.