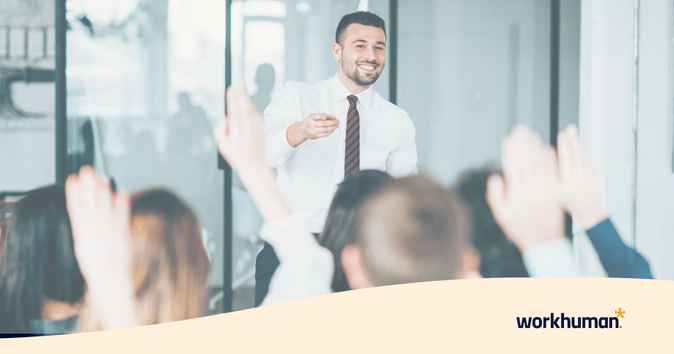 Have you ever wondered how to grow a business? Most people think it's by increasing the company's profit margins.
While that can help, it's not the only course of action. Some establishments prefer to rely on employee development programs.
These programs help workers and businesses progress at the same time. So, let's take a look at these plans and how they can help your company. On top of that, we'll dive into the steps of creating a program.
What is an employee development program?
An employee development program is a process by which an organization empowers employees' professional growth. They can be individualized plans or organization-wide initiatives, and approaches for each varies.
Growth programs most commonly involve some sort of formal training. Businesses may choose to invest in individual, team or organization-wide training. Still, there are other types of professional and career development.
The four major approaches to employee development programs are:
Formal education: employees gain or improve hard and soft skills through classes, and courses of complete self-directed learning.
Assessments: management identifies and evaluates candidates for cross-training, managerial training or promotion through skill assessments.
Job experiences: an employee takes on new challenges, projects, or tasks in the course of their day-to-day work.
Interpersonal relationships: employees learn from more experienced coworkers by way of coaching or a mentoring program.
Both training and professional development are incredibly effective tools. They can boost overall morale and increase employee productivity.
Training and employee development programs are more important than ever
Over the years, the job market has gone through massive changes and become more competitive than ever. This is especially true after the COVID-19 pandemic and the Great Resignation of 2021.
46% of workers say the COVID-19 pandemic caused them to reevaluate their skill sets.
A survey conducted by McKinsey found 58% of companies say that closing skill gaps has become a priority since the pandemic began, and 69% are engaging in more skill-building than before the crisis.
According to Linkedin's 2022 Workplace Learning Report, 72% of surveyed professionals agree that Learning and Development (L&D) has become a more strategic function at their organization.
Let's take a look at some of the benefits of starting an employee development program.
Employee productivity
Employee training and skills development most obviously impact their day-to-day performance and productivity. Not only will they be better equipped to do their job efficiently, they will also feel more capable of taking on new challenges and adapting to change.
Then there are the productivity benefits for an organization. Empowering employees to devote time to learning helps them stay up-to-date in their fields, leading to a more competitive edge for their organization.
Additionally, engaging with other professionals in their field can also invigorate your employees. They could return from a conference, for example, bringing lessons learned from presentations but also a drive for innovation.
Employee engagement
After a while of working in the same job, it can get a little repetitive and boring. That's where training programs come into play.
For example, AT&T has an excellent training program that keeps employees on their toes. In addition, they offer tuition assistance to workers who want to continue studying.
With personalized development plans, employees constantly have new challenges on their plates. These plans can be used as a path for advancement, meaning employees have the potential to improve their financial standing with a raise.
On top of that, engaged employees are more likely to seek out or create opportunities for themselves and their junior colleagues, aiding in your development efforts.
Retention
Skills training has become one of the top perks to attract and retain top talent.
A study conducted by Gallup found that 48% of American workers would leave their company for an organization offering upskilling opportunities. The same report found 65% of respondents believe employer-provided skill training was an important part of evaluating a potential job.
Growth plans also provide a clear path for employees to improve their financial situation through career and skill advancement. Not only does this leave employees feeling more secure in their position, but it provides a sense of control over their career journey. It will have a major impact on job satisfaction.
So, with a low turnover rate, business processes are more efficient and easier to plan.
Internal mobility
Internal mobility is another way employers can engage and retain their employees. It refers to how easily employees can change positions within a company. This includes both vertical and lateral moves.
In organizations with development programs, internal mobility is relatively high. That's because you have more qualified workers to fill open positions.
HR professionals can identify high-potential employees to cross-train or get into mentorship programs. This ensures that in the course of normal employee turnover or unexpected absences, your workflow never stops.
Plus, you also won't need to restart the training program for external hires.
Foundations of a strong employee development program
If you're planning on creating your own employee development program, you're in luck. We're going to walk you through everything you need, one step at a time.
Step 1: Create formal and informal learning opportunities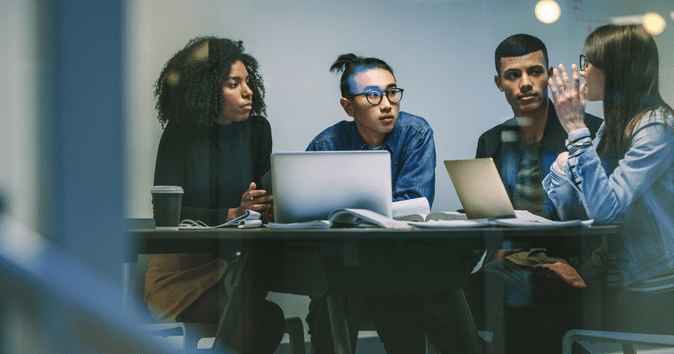 The first step in creating a training and development program is taking a good look at your business.
Start by reviewing the company's mission statement and goals. This should give you an idea of what the establishment is planning and help you assess the daily operation of the company.
Once that's done, you can start addressing any needs to achieve those goals. To do that, you need to create new learning opportunities, both formal and informal.
Formal
Formal plans involve any pre-scheduled training. That means the employees will take time off work to meet with an instructor.
The teacher will then walk them through new skills and techniques. This is the most efficient way to improve your workers.
They get plenty of chances to ask the instructor for advice and learn from them.
However, this can disturb your company workflow. Since workers will need time off, they won't be able to participate in routine daily tasks.
Informal
Informal opportunities involve the employees learning through practice. They can watch other workers throughout the day and mimic their behavior.
The issue with this method is that it can be time-consuming. It can take months for you to notice any improvement in your employees.
If neither method works well, switch to micro-learning opportunities.
Step 2: Listen to your employees
This is the part where you ask yourself, what are my workers looking for?
Generally, employees will look for a way to ensure their stability. On top of that, no one ever turns down a bonus check.
However, promising financial compensation isn't always an option. In that case, you'll want to figure out what else you can offer them in terms of growth.
Consider your employees' goals. Are they looking to improve their current skill set? Will some of them prefer a course on managerial training?
These are the types of questions you should be asking the workers. You can survey employees to get a general, company-wide understanding of their needs, but development works best with a personalized touch.
For that reason, you should involve and empower managers. Let them in on the decision-making process and consult them on the employees' needs.
The managers should have an idea of their employee skill gaps as well as their goals. They should be able to provide you with a list of potential development plans. At this stage, no idea is bad.
Try to collect as much information as possible, and you can narrow it down later on.
Step 3: Select appropriate resources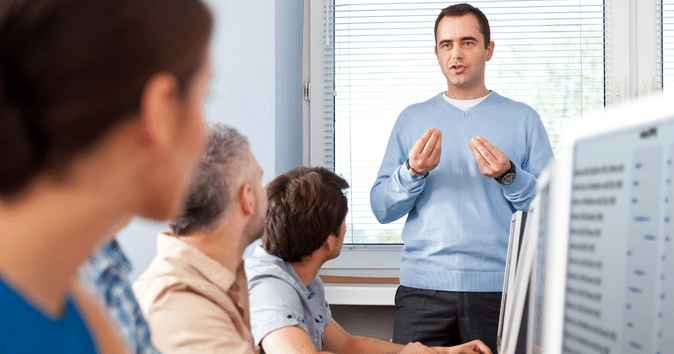 You can start collecting resources now that you have company and employee goals. There are many ways you can go about doing that.
First off, look for any common skill gaps between your workers. If enough employees lack mastery over a task, this could warrant a training program.
In that case, you'll need to find resources on how to improve them. These can be books, seminars, and even online courses.
When in-house training isn't an option, sending assignments is a good alternative. The employees will have time to work on them without affecting productivity.
To help with this process, a brainstorming session could be useful. Gather all your employees and ask them what kind of resources they would actually use.
Remember that people have different learning styles, and what works for one employee may not be effective for another. For example, some people are visual learners, while others need interactive material.
Step 4: Set up a plan
Once you settle on resources, the plans should start to fall into place. Go through any books or courses that you're planning on offering.
After that, determine how long it would take for a person to complete the training. Try to inflate this time slightly to account for any unforeseen events.
Then, it's a matter of figuring out how to fit the program into the normal work schedule. How you do this will depend on the nature of your business.
Are the employees working on a full-time basis and have regular work hours? If yes, then it may be a good idea to devote a couple of hours a week to the development plan.
Other than that, the employees may need to go through the growth program at their own pace.
Not all training plans have to be formal opportunities. You can offer informal ones to employees that are trying out the system.
Tips for tackling employee development
One of the significant challenges of creating growth plans is the research aspect. Gathering everything you need for a training course can take quite a while.
So, here are a couple of tools to help you make the process go a little faster:
Ask for input
A task like this is difficult to do on your own. So it's best to consult experts and even workers on what you should be researching.
On top of that, you can delegate responsibility to make the process less daunting.
Keep detailed timelines
Even though research is time-consuming, it's crucial that you're thorough with the process. This ensures that you're getting the best out of your training and development programs.
Unfortunately, in our fast-paced world, everyone wants results immediately. That may not always work for growth plans.
For that reason, keeping detailed timelines will keep you on track and help reduce stress during the development stages.
Create partnerships
If you can't find the appropriate help from within the company ranks, you may have to branch out.
Partnering with other businesses is a great way to do that. You can learn from other HR departments and CEOs how to create an effective plan. They may even be able to give you practical examples of what to do.
When choosing another business to partner with, it's key that you pick one in your same field. This will ensure that the advice is applicable to your company.
The issue with this process is that some people are secretive about their businesses. They'll be less than happy to share their expertise.
In that case, you'll need to rely on personal networking connections. Maybe strike up a friendship with the CEO before asking for help.
Utilize technology
From creating flexible, self-paced programs to tracking progress and reporting on the program, technology can greatly improve your development efforts.
There are many tools you can utilize like digital courses which help with remote and flexible learning. These programs can also include social elements that help connect employees to people outside their organization on the same development track.
Some programs are designed with healthy social competition in mind. You can look for programs with gamification elements you can integrate into your rewards and recognition program or create a company-wide challenge around.
Other applications like performance management tools are great for staying in touch with employees. They can message you and other workers on the platform and report on daily activities.
With a continuous performance management platform like Conversations® from Workhuman, managers can keep in touch with their people, making disengagement easy to spot in real time.
Make sure you're using the appropriate applications to get the job done. Survey employees at the end of a course or more generally about the tool you're using to collect feedback and improve your offering.
Start a mentorship program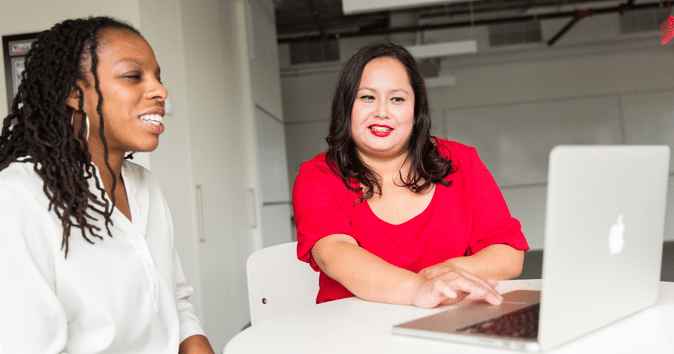 Another excellent tip for employee development programs is creating mentorship plans. These will allow existing workers to take people under their wings.
First off, this will create a sense of community in the workplace. Employees will spend more time together, leading to better working relationships.
You also give inexperienced workers a chance to improve their skills. They don't need to take time off work or use overtime to learn through coaching and knowledge sharing.
Finally, the mentors will gain a lot from the experience. Not only will they get to practice their teaching skills, but they may even learn new techniques.
FAQs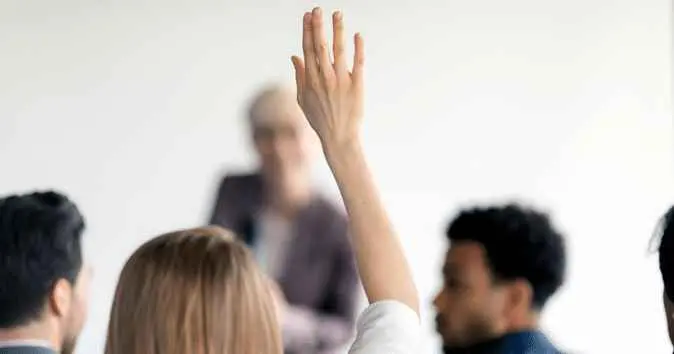 Who is responsible for employee development?
Creating the employee development plan is usually the HR department's responsibility. However, when it comes to starting the program, this shifts.
Both the employee and employer are responsible for signing up for development plans. The company provides the opportunity, but it's the worker's duty to chase it down.
How do you promote employee development?
The simplest way to do that is to engage in human resource development strategy and offer many plans and advertise them. The employees need to be able to find the programs, or they can't sign up.
As another form of promotion, companies can also provide incentives. For example, some offer time off work for worker participation.
What are the four approaches to employee development?
To help your workers improve, you can provide one of four approaches to development. These are formal education, assessments, job experiences, and interpersonal relationships.
Each individual's learning preferences are unique. So, the method you use will have to reflect that.
Conclusion
Setting up an employee development program is a long process. However, you can create a program that benefits all workers and the business with a few simple steps.
Start by considering the company and employee goals. Using this information, select resources that can help you achieve these objectives.
After that, distribute the resources and put your plan into action. Then, it's a matter of keeping a close watch on the progress of the growth program.
Finally, review the results of the training and look for ways to improve the process.