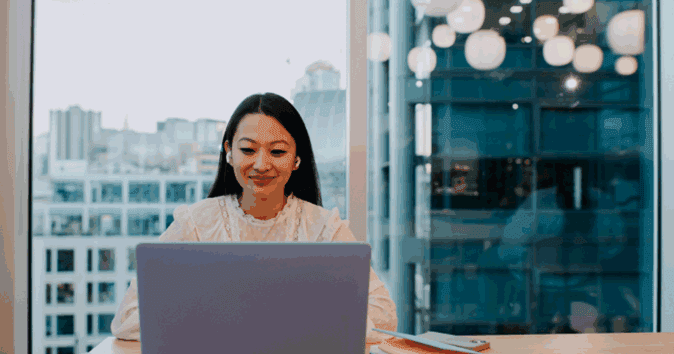 Hiring and retaining employees is an all-time struggle for many organizations, businesses, and companies. If you work in human resources, you already know how difficult it is to find the right people. Identifying high-potential employees who take initiative and act proactively is crucial in all lines of work.
So, who are these high-potential employees? And how do you find and keep them engaged at your organization?
Keep reading to learn how to identify the key characteristics of high-potential employees as well as the importance of recognizing them for all that they do. 
What is a high-potential employee?
Hiring is one of the most daunting tasks of operating a business or a company, and companies have reported difficulties in recruiting for a variety of reasons. Thus, companies must pinpoint high-potential employees and applicants to attract and retain them.
Attracting and keeping top talent can be challenging for hiring managers. But companies who invest in recognizing high-potential applicants and employees and helping them reach their full potential reap double the benefits.
Definition of high-potential employees
Simply put, high-potential employees, or HiPos, are individuals who excel in their current roles and exceed the requirements of their job description. They work hard, and they work well.
These types of employees are usually the ones that finish their work early. Despite that, their outputs are clean, consistent, and high-quality. These people understand the scope of their responsibilities well. They use their talents to achieve practical results and may even lead their co-workers to do the same.
HiPos show an excellent understanding of the organization's values. They incorporate this knowledge into their work, contributing positively to the company culture.
Importance of identifying high-potential employees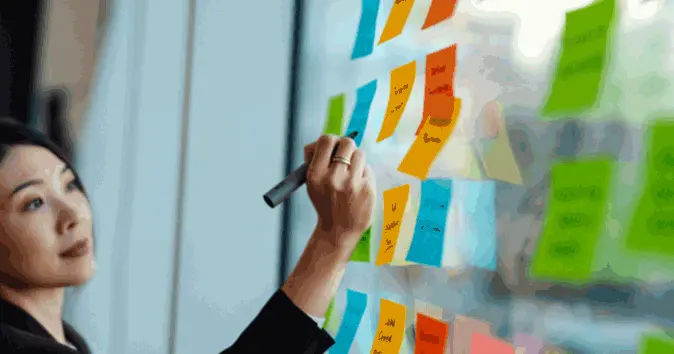 Companies need to not only identify their high-potential employees but recognize them too. Recognition affects critical aspects of your organization, including employee loyalty, morale, and productivity.
Increased productivity and performance
Do you want to increase your organization's productivity and performance? Then it's time you learn to identify and develop HiPos in your company.
These employees produce fast, consistent, and high-quality work. Their proactiveness can even leave them with the time to tutor and help others.
According to Harvard Business Review, the top 20% of employees account for 80% of your company's output. That's a substantial amount of contribution you can invest in.
Retention
According to a Quantum Workplace study, organizations that invest in providing recognition to their employees experience a 31% lower turnover rate.
Recognizing and nurturing HiPos is an excellent way to ensure your company gets the best out of its employees. And because it reduces turnover, it will keep them engaged and motivated.
Fortunately, some tools make tracking and broadcasting employee recognition easier. Tools like Workhuman®'s Service Milestones® and Social Recognition® help you celebrate your employees and all their accomplishments.
Succession planning
High-potential employees often have excellent leadership skills. This quality makes them great candidates for succession planning and promotion.
These people are natural problem solvers. They'll jump at every opportunity to step up and contribute to solving issues for the company.
Investing in and supporting these employees provides tremendous value for your organization. They can fill senior roles with greater responsibilities as they reach for every opportunity to grow.
Improved organizational performance
Top-performing employees account for a substantial portion of any organization's output. Statistically speaking, these individuals are 91% more valuable than their peers in similar roles, and losing one of these employees can cost the company 3.5x their annual salary to replace.
The same study from Harvard found that high-potential individuals provide superior performance regardless of the complexity of the work.
They exceed their peers by about 50% in manual labor jobs, such as manufacturing. And they can perform 85% to 100% better in managerial positions and other leadership roles.
High-potential vs. high-performing employees
A high-potential employee is usually a high performer. But how can you differentiate the two?
High performance refers to the quality of work provided by employees. When you call someone a high performer, it means they provide consistent and exceptional output.
High-performance employees excel in the specific scope of tasks delegated to them. However, they may not possess leadership skills or other managerial skills needed to advance in the organization.
Potential refers to the possibility of growth in a person. But for employees, high potential means the capability to adapt and the desire to take on broader responsibilities.
That said, high-potential employees may not be one of your top performers. Still, their leadership abilities make them instrumental in achieving long-term company goals.
These people are more likely to get promoted and assume leadership roles. Their varied skill set makes them invaluable for organizations.
Learn how the Workhuman Platform can transform employee engagement in your organization. 👉Request a demo today!
22 characteristics of high-potential employees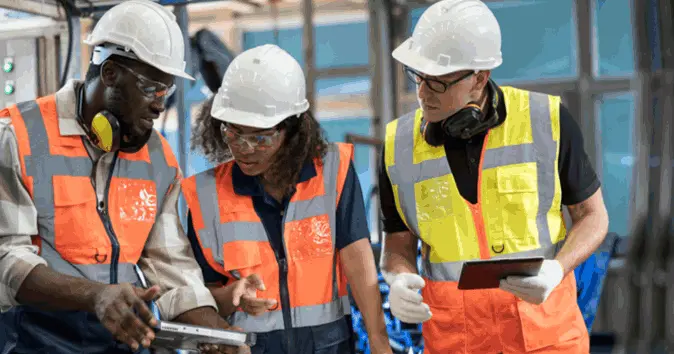 Identifying employees with leadership capabilities can be challenging. So, here are 22 characteristics to look for when identifying high-potential employees.
1. They are emotionally intelligent
If you're trying to identify high-potential employees, their level of emotional intelligence is one of the primary markers you should look at.
Emotional intelligence refers to how a person perceives, evaluates, expresses, and manages their emotions and the emotions of others. This aspect of intelligence is a crucial element for successful leadership. High-potential employees exhibit high emotional intelligence. This trait allows them to remain calm and collected under pressure.
2. They possess superior social skills
An individual's social skills are a fantastic indicator of whether they are a high-potential employee. Future leaders often have excellent interpersonal relationships with their teams.
They get along well with their co-workers, knowing the importance of positive relationships for building a favorable work culture.
3. They communicate well with their peers
According to HR Magazine, communication with colleagues is one of the most challenging aspects of today's working landscape. However, employees who stand out from the pack are often superior communicators.
They know the critical role of effective communication in any team. This quality makes them pivotal in sustaining efficient workflow and achieving organizational goals.
4. They are natural listeners
Communication is a two-way process. Meaningful workplace communication involves active listening skills — understanding the message and responding accordingly.
Employees with high potential are great listeners. They receive peer feedback well and use it to improve the quality of their performance.
5. They are exceptionally adaptable
Adaptability refers to the ability to respond to sudden changes in the workplace. It's a practical ability any employee can bring to the table.
Highly-adaptable employees are better able to face challenges and issues with ease. This trait showcases their resourcefulness and decisiveness, which are fantastic qualities all leaders should possess.
6. They learn quickly
The ability to learn fast is a skill all employers look for in a worker. It demonstrates their efficiency in receiving roles and responsibilities.
Being a fast learner is a typical trait for HiPos. They're quick to absorb concepts and instructions regardless of the amount of guidance provided.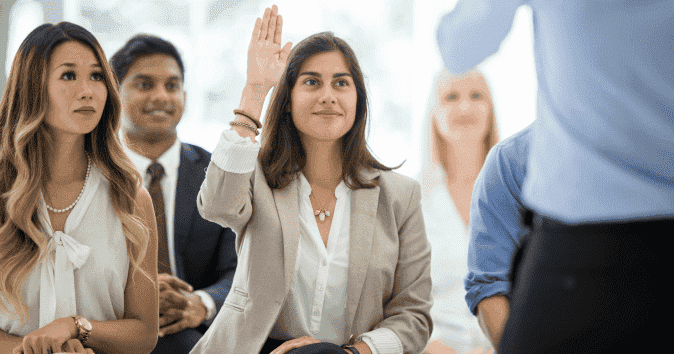 7. They possess leadership qualities
Organizations often prefer employees with leadership qualities or career experience. It ensures they can manage varied roles and tasks demanded by the job.
Employees with leadership potential are decisive and resourceful. When issues and problems arise, you can bet they're the people on the frontlines.
8. They relate to others well
The quality of working relationships affects the efficiency and productivity of an organization. As such, companies must encourage good relations between their staff.
High-potential employees relate to their co-workers exceptionally well. They help sustain strong relationships, which, as some studies have found, increases productivity.
9. They are team players
A high-performing team needs active team members to achieve its goals and objectives. In fact, Zippia reported that 86% of employees blame a lack of teamwork when they fail to attain positive results.
Employees with high potential are team players. They know how to work well with others and use their high-potential talents and skills to contribute to the team.
10. They excel at resolving conflict
Disagreements can arise in any working setting. Studies have shown that over 85% of employees experience workplace conflicts, costing companies billions annually.
That said, HiPos possess a deep understanding when dealing with arguments. They can navigate difficult conversations to reach an agreeable resolution for the parties involved.
11. They have a strong work ethic
Work ethic refers to the values an employee adheres to when working. It can also mean the professional attitude of a person about their role.
A strong work ethic compels employees to produce high-quality and consistent outputs. Knowing the importance of maintaining a schedule is a characteristic common to workers teeming with potential.
12. They are strategic thinkers
The changing working landscape needs strategic thinkers. According to Forbes, most people correlate strategic thinking skills with competent and successful leaders.
Strategic thinkers assess the situation and plan for the future. They constantly ask critical questions, such as "Are we doing the right thing?" or "Are we heading in the right direction?"
13. They show initiative and drive
Talented employees often exhibit remarkable initiative and motivation. This includes handling their scope of responsibilities deftly and taking on additional work by helping others.
These people are exceptionally invested in your company and proactive in the workplace. They anticipate the tasks they need to do and do them before superiors have the chance to ask them.
14. They are innovative and creative
Innovation and creativity are natural characteristics of employees with high potential. They use these skills to enhance the working environment for themselves and their colleagues.
These types of workers innovate creative ideas and approaches to make work easier. They're action-oriented and don't shy away from risking and failing.
15. They are flexible and resilient
Flexibility refers to the worker's ability to adapt to several working conditions. Different issues come and go, so you want to maintain a staff that is flexible and adapts well to change.
This trait is common among employees with high leadership potential. Their resilience allows them to function under unfavorable circumstances while delivering superior outputs.
16. They exhibit a positive attitude
Studies have shown that fostering a positive attitude in employees increases productivity, potential, and performance. It also boosts worker morale and significantly reduces stress and fatigue.
Optimistic workers provide several benefits in the workplace. They possess the soft skills required to help your company boost productivity, such as problem-solving, decision-making, and work relationships.
Decisions are made by keeping both the company's and employees' development plans and goals in mind.
17. They care about the company
Many people work simply to earn money and pay their bills. They comply with the necessary tasks, enough to get them to their next paycheck.
However, high-potential employees don't necessarily function this way. They genuinely care about the mission and goals of the company and actively provide support.
18. They're willing to learn
Willingness to learn and progress is a fundamental behavior employers look for in their employees. And it's another characteristic of HiPos.
Many high-potential employees are also eager to take on responsibilities and roles that provide chances for learning new skills. They deliberately take on more work beyond their job description, looking for ways to grow and develop.
19. They exhibit a competitive attitude
Competition is a natural aspect of every working environment. Companies usually create conditions that cultivate competition among employees to boost productivity.
Although team players, HiPos often have competitive behaviors. These employees tend to compete with and learn from others and even themselves to enhance the quality of their work.
20. They are committed to lifelong learning
Another marker of HiPos is their attitude about the direction of their profession and their desire for growth. You can differentiate these employees from others by their career goals.
These people have a deep personal commitment to continual holistic learning. They know their goals and what they need to pursue in order to advance along their career path.
21. They can work alone
High-potential employees thrive in any work environment. They can operate well with others, but HiPos also excel working alone.
Workers like this don't need thorough instructions and directions to produce superior results. They use their problem-solving skills to find solutions before relying on others.
22. They are honest and trustworthy
Everyone appreciates an honest person. Employers often laud trustworthiness, as it demonstrates an employee's capacity to perform tasks faithfully and with less supervision.
According to a survey by Entrepreneur, 81% of employees value honesty in the workplace. HiPos are some of the most honest workers you can come across.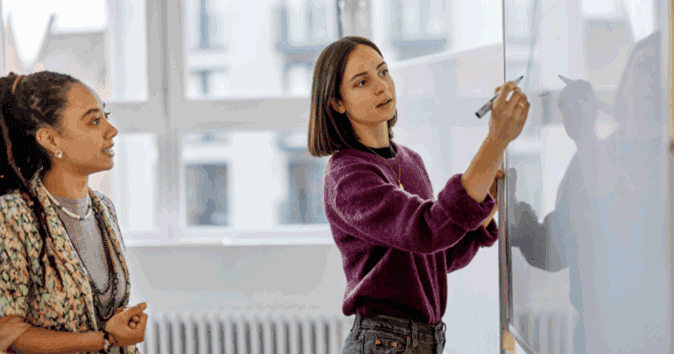 How to identify high-potential (HiPo) employees
Pinpointing employees with potential talent offers several advantages for an organization. You can use these reliable methods to identify HiPos in your company:
Assessments and evaluations
Profiling assessments are reliable techniques for identifying HiPos. These evaluations will help determine whether an employee is motivated, driven, creative, and more.
It helps you build an assessment that uncovers behaviors, values, and beliefs that make them worth the investment.
Can they shoulder leadership responsibilities? Can they cope well and perform under pressure? These are some of the questions you can answer through profiling assessments.
Performance metrics
Tracking the performance of employees is one of the most effective ways to identify HiPos. You can do this by using performance metrics to rate the work quality of employees.
Metrics provide objective measures of employee performance, which helps you manage effectively. This way, you can follow employee behavior and activities closely.
Manager feedback and observation
Another effective way to locate HiPos is to work with managers and team leaders. They work directly with employees, so they have firsthand knowledge about their behaviors, skills, and talents.
Peer and customer feedback
Peer and customer feedback is an excellent way to get reliable information about employee performance. They work closely with other employees, so they know their strengths and weaknesses, as well as qualities that set them apart from their peers.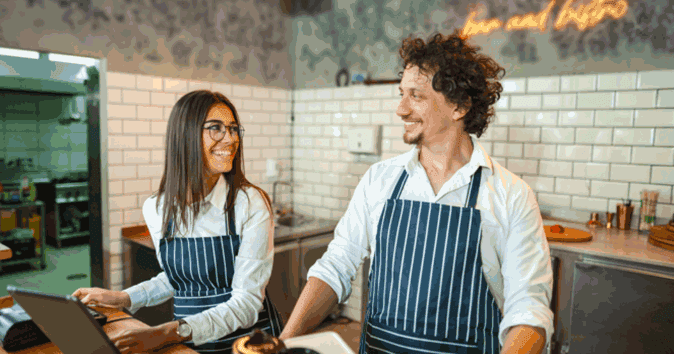 How to develop high-potential employees
Employee potential will remain a potential if you don't act on them. You should invest in HiPo professional development programs to improve their skills and competencies and help their potential become realized.
Coaching and mentorship
One surefire way to develop HiPos is through coaching and mentorship programs. It provides several advantages that would tremendously benefit talented employees.
Reports have shown improvements in confidence and productivity for employees who received regular mentoring sessions. As many as 80% of workers reported this progress after a coaching program.
Career development opportunities
Aside from mentorship and coaching, providing career development opportunities also encourages employee development. According to the University of Berkeley, these programs increase worker motivation and productivity. Plus, it helps organizations retain talented employees.
Leadership training and development programs
Leadership training helps employees develop their skills for higher roles and responsibilities within your organization. It's a fantastic way of developing your HiPos and building on their talents and skills.
These types of training don't only teach employees about leadership and authority, they also aid them in creating new leadership skills.
Job shadowing and cross-functional opportunities
Job shadowing is a kind of on-the-job training program. It allows workers to follow and observe other employees, such as senior colleagues as they perform tasks and responsibilities.
HiPos can gain valuable experience and insights into the roles of others. This way, they can learn the processes involved in different aspects of the company before they take on the responsibilities themselves.
Special projects and assignments
According to the Society of Human Resources Management, developmental projects help employees gain new skills and knowledge.
Expanding their job description can benefit high-potential employees' growth and success. It also propels employees to engage with other workers.
Find out how strategic recognition can save your organization more than $90 million in gained employee productivity. Download the Gallup-Workhuman report to see 3 ways recognition improves business outcomes.
FAQS
What are high-potential employees?
High-potential employees, or HiPos, are workers with the ability to exceed their job descriptions and take up any opportunities for growth throughout their careers. They're driven, emotionally intelligent, collaborative, and committed to the company.
They may focus on developing under different working conditions, be it in teams or alone. They also possess critical leadership skills, such as strategic thinking and empathy.
How do you recognize high-potential employees?
Recognizing HiPos can be difficult. But they have notable characteristics separating them from your average worker, like outstanding innovation and creative skills.
You can also use objective methods, like assessments, metrics, and collecting feedback to recognize employees with the highest potential.
Conclusion
Identifying high-potential employees may require effort. But they offer outstanding value when you choose to invest in them.
Quality recognition for their output, investment in their professional development, and assigning them special development projects can all help you retain your top talent. 
Don't forget that "good people know good people" and that keeping these high-performing employees around can result in better business outcomes and even referrals for other awesome workers.