In a fast-paced world, it's easy to feel like you're falling behind. But today, we're diving into the world of Enterprise Performance Management (EPM) software, a business solution that could revolutionize the way you streamline operations.
In this article, we'll unveil everything you need to know about the concept of EPM and discover how the corporate performance management system helps with corporate financial reporting, planning, and analysis.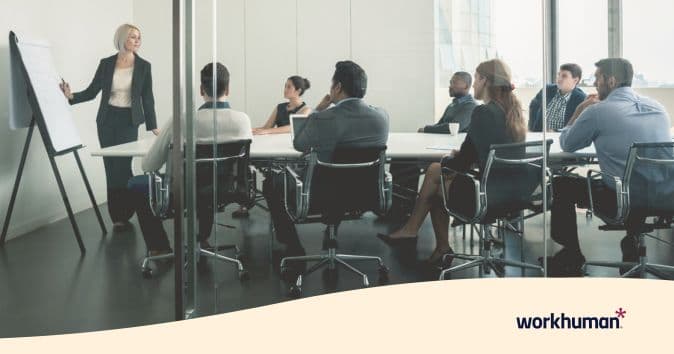 Plus, we've done the legwork for you and compiled a list of the best EPM software options to supercharge your organization's growth.
What is enterprise performance management?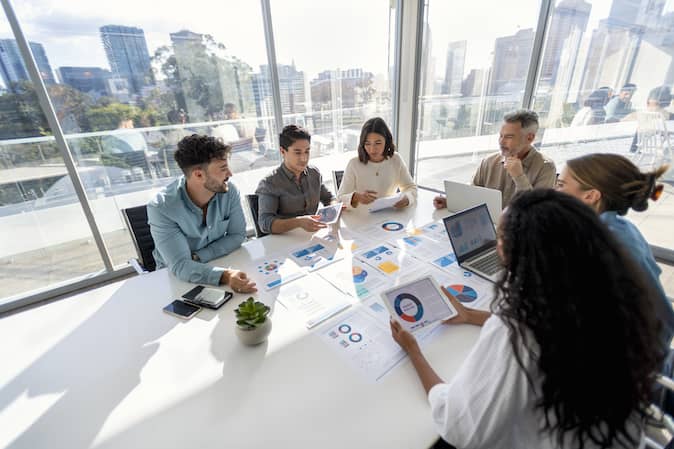 Enterprise Performance Management (EPM), also known as Business or Corporate Performance Management (CPM), is a performance management strategy that helps businesses analyze, report, and recognize key trends to achieve one or more selected goals.
Think of EPM as your trusty sidekick, working tirelessly behind the scenes to help you budget, plan, and report on your finance and operations results.
It's not just about crunching numbers; it's about gathering data from various sources like front-office and back-office applications, e-commerce systems, and even data warehouses. EPM software provides a holistic view of your business, incorporating both internal and external factors.
But wait, there's more! Many modern EPM systems go beyond traditional approaches by considering not only historical data but also real-time and future-focused information.
Economic uncertainties, new competitors, and the ever-changing business landscape? Not a problem when you have EPM by your side.
EPM Framework
Whether it's dealing with external forces like global weather events, navigating the ever-changing landscape of business regulations, or staying on top of market realities like technological advancements and globalization – EPM is the ultimate toolkit for tackling those business disruptions head-on.
EPM is built upon five crucial frameworks that ensure you stay ahead of the curve:
Strategy management
Strategy management is all about closely monitoring, analyzing, and planning your business objectives with one ultimate aim – achieving them.
With EPM, businesses can craft well-informed policies and plans through strategic decision-making.
It creates a market plan that sets you apart from the competition and orients your company's activities in a way that wholeheartedly supports your chosen strategy.
Planning and budgeting
Planning and budgeting go together like peanut butter and jelly, working hand in hand to ensure your financial goals become a reality. First up, planning sets the stage by determining both your long-term and short-term financial objectives.
But planning alone isn't enough. That's where budgeting comes into play, providing the nitty-gritty details on how exactly you'll execute those goals on a month-to-month basis.
When it comes to planning and budgeting, you need to estimate your company's revenue and expenses, forecast your cash flow, and even plan for reducing any existing debt.
EPM tools act as your financial wizard, empowering you to easily create, manage, and calculate your financial statement.
Financial consolidation
Financial consolidation takes data from various sources—balance sheets, income statements, and cash flow invoices—and brings them together to create a comprehensive report of your business's financial performance.
It's all about getting the big picture and understanding the ins and outs of your financial landscape.
But here's where EPM tools step in and work their magic. They tackle the complexities of financial statements and debt consolidation, making the process seamless and efficient.
It's like having a financial compass that helps you identify financial risks and opportunities and make informed decisions about future investments and expenses.
Management reporting
Management reporting is all about collecting those data-driven reports that hold the key to running your company like a well-oiled machine. These reports provide valuable insights into your company's performance, strategies, and even the strengths and weaknesses that shape your success.
Enter Enterprise Performance Management (EPM) software, your trusty sidekick in streamlining data collection. With EPM software, you can bid farewell to the tedious process of gathering data and say hello to readily-available and easily-digestible information.
It goes the extra mile by offering you a panoramic view of your company's performance across all sectors, whether it's financial or operational.
Analytics and business intelligence
Analytics and Business Intelligence (ABI) encompass a range of data management solutions that collect a company's historical data and have one goal: improving and optimizing your current and future business decisions.
ABI captures and analyzes data from various sources, including customer data from self-service apps and social media, helping you understand your customers on a whole new level.
ABI empowers you to make data-driven decisions that shape the future of your business. By understanding the intricacies of your customers and leveraging that knowledge, you can tailor your strategies and offerings to meet their needs, ultimately driving customer growth and retention.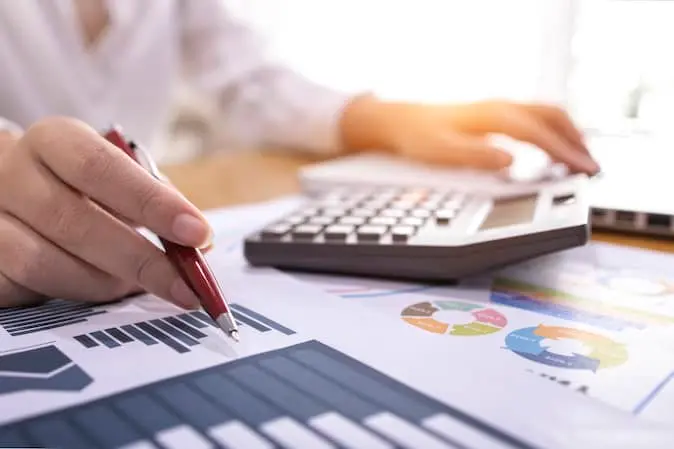 Why is an EPM system important for business planning?
When it comes to valuable tools for businesses, EPM is one of the best practices to achieve organizational goals and develop employee performance, especially when wielded with precision.
With EPM by your side, you gain the power to develop well-informed strategies and tackle unexpected obstacles head-on.
So, let's dive into the incredible benefits of utilizing EPM software:
Improved decision-making: EPM provides a comprehensive report that encompasses all aspects of your business, empowering you to stay ahead of the curve and understand how, where, and when to adjust business strategies.For example, a software company diversifies its product portfolio. In that case, an EPM system can track revenue from different product models and provide reports that track the revenue and cost of new product lines.
Increased transparency and accountability: EPM offers a raw, all-inclusive view of business performance, allowing you to confidently share insights with stakeholders.It also enables companies to operate with established expectations and hold employees accountable for their actions, decisions, and performance.For example, an EPM program might allow a marketing manager to measure the success of a particular advertising campaign by isolating the leads generated and measuring the conversion rates on those leads.
Better alignment of strategy and operations: EPM enables you to develop informed business strategies to boost costs and profitability, as well as determine where to invest limited resources for maximum impact.For example, a gym franchise has a semi-annual sale with a goal of $100,000 for the month. The company's leadership might have a special real-time tracker for revenue from that sale, allowing the sales and development managers to monitor the sales team's progress.
Enhanced agility and responsiveness: EPM keeps you on top of the ever-changing market trends by analyzing customer data and predicting future events.Thus, the use of EPM as a financial planning and performance management software is especially helpful in the case of financial performance management, as it helps in cost management.
Learn how the Workhuman Platform can transform employee engagement in your organization. 👉Request a demo today!
Best EPM software for business performance and financial management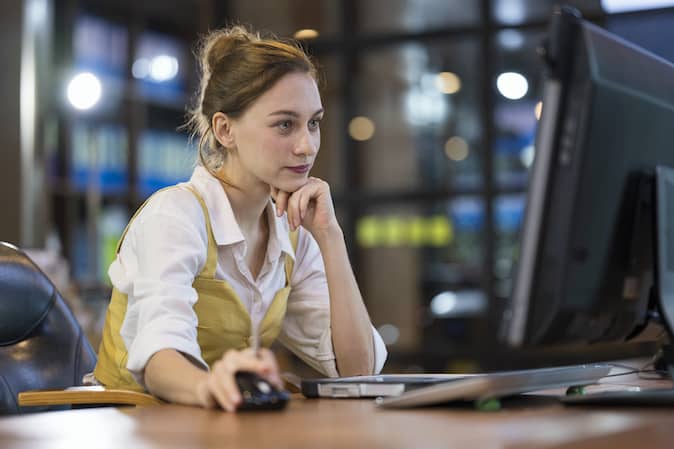 When it comes to choosing the perfect EPM tool, automation is the name of the game. You want a tool that allows you to streamline processes, speed up response times, reduce manual labor costs, and increase overall efficiency levels.
EPM software helps provide accountability across the enterprise by aligning strategic goals with operational performance. Say goodbye to tedious manual labor costs and hello to a more streamlined and efficient workflow.
But with so many options out there, how do you choose the right cloud-based EPM software for your business? We've got you covered with a comprehensive list of factors and features to consider.
Advanced EPM systems can support refocusing of corporate performance and include the following business performance management processes:
User interface (UI): Clean, easy to navigate, and readable at a glance, the UI should make your life easier with minimal clicks and menuing.The controls should be modern and intuitive, ensuring an optimal employee experience that keeps you in the flow of your work.
Integrations: Your EPM software as a service should seamlessly connect to existing financial applications, such as Microsoft Excel, QuickBooks, Salesforce, and CRM data sources, without the need for external plugins.The goal is to have a harmonious ecosystem where data flows effortlessly within a single platform.
Accuracy: Accuracy is paramount when it comes to EPM software. A good EPM software should provide tools that allow your business to monitor financial and operational results with near 100% accuracy.After all, precise data is the foundation of informed decision-making.
Usability: No matter how powerful your EPM software may be, it can hinder adoption and reduce user efficiency if it's overly complex. Your chosen tool should strike the perfect balance between functionality and simplicity.Minimal training should be required to get your team up and running, empowering them to utilize the software to its fullest potential.
One such system is a tool called Conversations® by Workhuman®, which provides various tools and features designed to promote employee performance, well-being, and recognition.
With Conversations, the days of waiting for annual reviews or formal feedback sessions are long gone. Now, anyone can request and receive feedback anytime, anywhere. It's all about fostering a culture of continuous improvement and connection.
Managers can also tap into this treasure trove of insights to get a complete picture of their employees, unlocking a whole new level of understanding. Some features of Conversations® include:
Combines agile performance development and structured feedback, allowing professional growth with input from peers and managers.
Offers a simple and intuitive interface for both phone and computer use, ensuring a user-friendly experience without tech headaches.
Provides data-driven insights through in-app reporting, enabling progress tracking, identifying areas for improvement, and making informed decisions.
Fosters a culture of ongoing feedback by allowing users to request feedback from anyone, anytime.
Seamlessly integrates with existing processes, ensuring compatibility and a flexible, user-friendly experience.
Powerful and easy-to-use communication and feedback tool
How to implement corporate performance management for planning and forecasting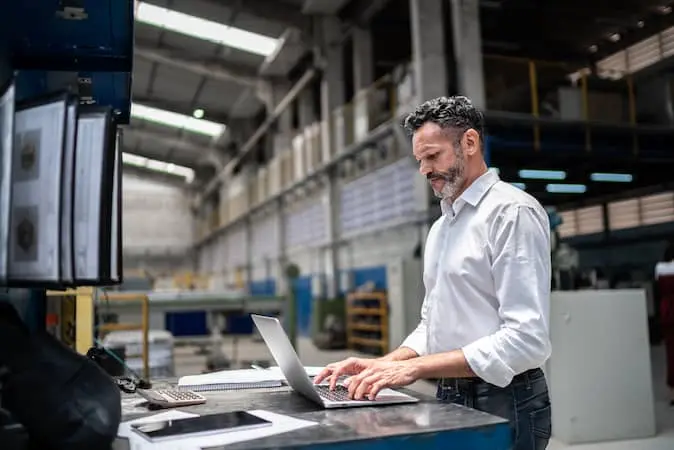 Here's a list of steps for effectively implementing and developing performance management plans:
Step 1: Consolidate data from all business units
Having detailed and up-to-date information is key to making strategic enterprise planning decisions that are grounded in solid evidence. The more digital and automated your processes are, the smoother gathering and consolidating this data will be.
Look for an EPM software solution that offers robust data analytics capabilities, allowing you to create realistic forecasting models based on past performance.
Standard EPM software is designed for risk management, planning, and forecasting. EPM can help assess performance and monitor performance across the enterprise using real-time data.
Step 2: Craft a winning strategy
Once you've analyzed the data, it's time to identify new strategic company goals that will propel your organization toward improved performance and profitability.
Good strategies are specific and precise about desired outcomes and the necessary actions to achieve them.
Set clear objectives and define metrics or Key Performance Indicators (KPIs) that will serve as your guiding compass.
Step 3: Establish a budget
Create a comprehensive plan that outlines the capital and resources required to bring your strategic initiatives to life. Make full use of data from previous years to give you an insight into how much you'll need for your performance management process.
Take advantage of historical data to inform your budgeting process, but remember to collaborate with key stakeholders from different units to gather accurate cost estimates, especially for new projects that you haven't encountered before.
Step 4: Put the plan into action
Execution is where the rubber meets the road. Continuously track performance across all units of your organization using the EPM software and metrics such as balanced scorecards and reports that align with your strategic goals.
This will help you gauge whether your initiatives are on track or need adjustments.
Track your company's performance over the next several months to analyze your performance, and keep a particularly close eye on expenses, assets, and income.
Work closely with the heads of your various teams — sales, marketing, IT, finance, etc.—and track their progress toward their monthly goals.
Step 5: Analysis and assessment
Take a close look at the reports and data generated by your EPM efforts. This is where you can gauge how well your company's performance aligns with its strategic goals. Celebrate the successes and achievements, but also pay attention to areas that may have fallen short.
Use EPM technology insights to identify opportunities for improvement and dig deep to understand the root causes of underperforming areas. Armed with this valuable business intelligence, you'll be able to fine-tune your strategy for the next cycle.
Challenges in implementing an EPM solution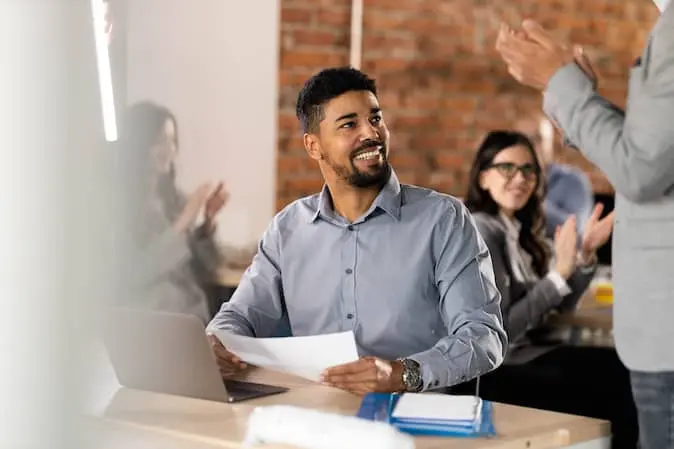 As with any business strategy, EPM has its own set of challenges to consider. This includes:
A high volume of data
Gathering and updating data in Excel or similar tools can be a real headache, especially for larger enterprises. While EPM helps with data gathering, remember that you may still need to manually update existing data outside the software.
It's a small price to pay for the benefits EPM brings, but it's something to keep in mind as you streamline your data management systems and processes.
Lack of team collaboration
Introducing new software to your entire organization takes time and patience. Some departments may readily adopt the EPM software into their daily activities, while others might take a bit longer to get on board.
Providing training, guidance, and support is important to ensure a smooth transition for every department involved.
Remember, Rome wasn't built in a day, and a fully collaborative EPM environment won't be either. Stay patient, encourage adoption, and celebrate small wins along the way.
Difficulties analyzing performance
Outdated data and incomplete information can hinder your ability to analyze your business's performance accurately.
That's why it's crucial for team leaders and employees to regularly update sales reports and any other relevant data as soon as new events occur.
Want to save up to $16.1M in turnover costs annually? It starts by bringing the human element back to the workplace with strategic recognition. Download the Workhuman-Gallup report to learn more.
FAQs
What is the goal of EPM?
EPM software has one primary goal: to improve business performance. It helps business leaders manage and align strategic planning with people and processes with the purpose of boosting company performance while maintaining the level of operations across the organization.
How does EPM reduce project risks?
Enterprise Performance Management (EPM) software platforms enable comprehensive planning through its project management systems allowing you to identify and address risks early on.
With real-time monitoring, you can track project progress and detect warning signs promptly.
What is the difference between ERP and EPM?
Enterprise Resource Planning and Enterprise Performance Management are often considered the same, but ERP primarily deals with transactional data, whereas EPM focuses on management data.
EPM is more thorough and strategic and can be used across ERP systems.
Conclusion
Enterprise performance management is a powerhouse tool with the potential to transform the way businesses operate. It stands as a powerful ally in the realm of business management by assisting organizations in operational planning, KPI tracking, and budgeting.
So, whether you're a small startup or a well-established enterprise, embracing EPM can propel your organization toward new heights of success.