Only 30% of employees in the United States are fully engaged with their work, and when engagement has such a big impact on profitability and productivity, that matters.
Proper management can make all the difference in how employees feel at work, and part of proper management is asking the right questions.
Good coaching questions can help you learn more about team members, get better results, and help them flourish.
They give you the framework for solving challenges, help employees learn and build new skills, and support your employees for whatever it is they're trying to achieve.
Similar to a life coach or other professional coaches, to be a good coach as a manager, you need to learn how to ask the right coaching questions so you can support your team, boost engagement, and ultimately help them achieve their goals.
In this post we'll show you 42 coaching questions for managers to use with their employees, three popular coaching models, and why you should start using them at your organization.
Popular types of coaching methods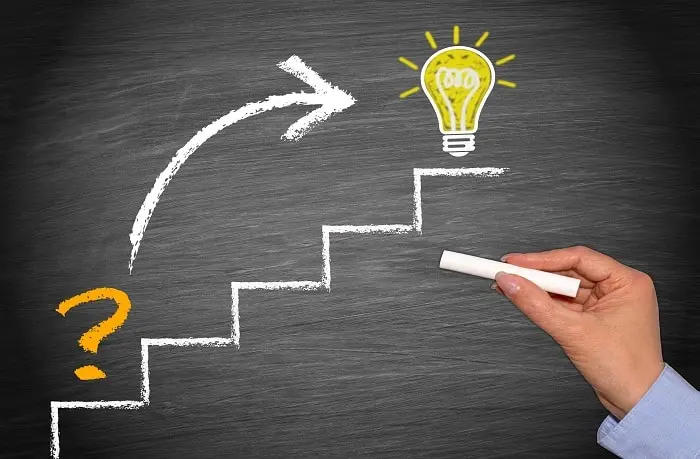 When conducting your one-on-ones and asking coaching questions, a coaching model can help you understand what to focus on and how to best support your team.
These are some of the most popular types of coaching models for managers and the questions you can ask for each.
Developed in the 1980s, GROW model questions focus on increasing productivity and personal satisfaction through goal setting. These are the steps within the GROW model:
Goal: Like with the CLEAR model, this structure begins with a conversation about what they are trying to achieve during the conversation. This can include an assessment of current issues and potential topics.
Reality: During this step, executive coaches ask questions about the situation to help employees better understand the way forward through self reflection. This may include questions about their current reality, steps they've taken, and which obstacles to success are most prevalent.
Options: This step focuses on potential solutions, allowing employees to explore the resources they can use to move forward.
Will: Ask questions during this step that help to establish a sense of commitment and accountability in employees. This step helps them understand their next steps and develop an action plan they can use to solve the issue or reach their goal.
These are some GROW model coaching questions:
Are there any problems you're attempting to solve?
What's motivating you toward your goal?
When are you going to take action toward this goal?
CLEAR Model
This is a coaching model with a less strict structure than other options. This framework focuses on helping individuals go through complete, transformational change. These are the steps within the CLEAR model:
Contract: The contract step allows the leader and the team member to determine what they'll talk about during the session. Communicate with the team member about the purpose of the meeting and what you want to achieve.
Listen: Actively listen to the team member while they speak. Seek clarification and details to connect with them and understand the situation.
Explore: During this stage, you ask specific questions to help the employee think about what they want.
Action: Ask more questions to help the team member determine which actions they can take going forward.
Review: The review is the last part of the CLEAR model and involves assessing the key points of the meeting and asking if the employee has any other concerns.
These are some coaching questions you may ask while using this model:
How can we know if this was a good session?
What are your next steps for starting the change process?
Are there any resources you need to get started?
OSKAR Model
The OSKAR method focuses on progress and improvement, putting an emphasis on the employee's efforts. It's a solutions-based model that bridges the gap between goals and current efforts. These are the steps within the OSKAR model:
Outcome: The purpose of the first step in this model is to help employees verbalize what their goals are and what they would like to achieve. During this step, you can ensure the goals are specific and time-based.
Scaling: The scaling step sets this method apart from the others. This step helps to contextualize issues and goals by placing them on a scale, usually from one to 10.
Know: During the third step, you help ensure the team member has the knowledge they need to create a goal-reaching strategy. Ask questions that help them understand the skills, resources, or support they require.
Action: Help the team member reflect on their current position and what they can do to improve it. Determine what they're doing right, and which changes they can make.
Review: Like with the CLEAR model, this method ends with a summary of the meeting and clear steps for moving forward.
These are some OSKAR coaching questions that have proven to be successful:
What is it that you'd like to focus on improving?
On a scale of one to 10, what is your current progress on this goal?
Tell me about the skills you need to achieve this goal.
42 effective coaching questions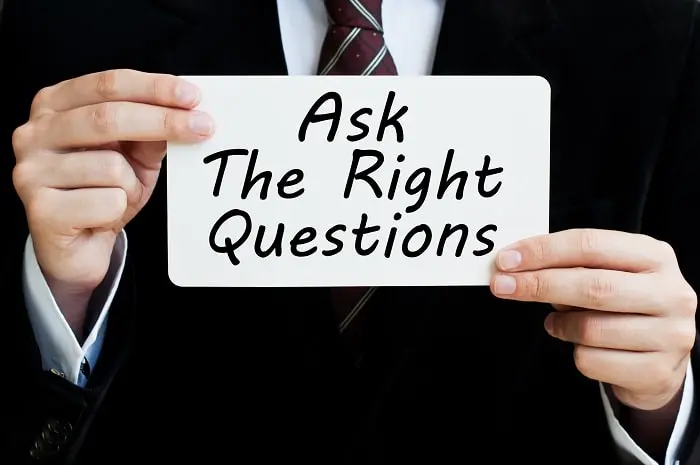 After scheduling a one-on-one coaching session with an employee, it's helpful to draft a list of questions to ask during the meeting.
Consider your goals for the meeting when choosing questions, and be mindful of the allotted time.
It's best to ask fewer questions with more detailed answers than to ask as many questions as possible but allow only short answers.
Schedule time during the meeting to discuss the answers to your coaching questions. These are some examples of effective coaching questions you can ask as a manager.
Understanding staff motivations
Here are some questions you can ask to learn more about your employee's current situation:
Tell me about what's going on right now.
What's not working quite so well for you right now?
What are some of the steps you've taken to achieve your goals?
What do you want?
What's your current progress?
How far have you advanced since our last meeting?
What's working great for you right now?
Tell me about some challenges you face.
Can you tell me how your team affects your goals?
How would you describe your team collaboration efforts?
If you spoke with team members about your goals, what would they say?
What are some alternative strategies you've tried?
Do you feel you should have achieved the goal by now?
What's stopping you from having already achieved the goal?
Discovering what can help them succeed
Asking these questions can help you discover what your employee needs to overcome obstacles and be successful in their role:
Tell me about some of the options you have when it comes to achieving your goals.
What are some of the steps you think you want to take next?
Have you been in this kind of situation before? How did you resolve it?
Can you tell me about some of the steps that you've already taken?
Are there any solutions that have already worked for a similar problem?
How do you think your leaders can help you with this obstacle?
What's something you can do differently to help you reach your goals?
Tell me about a great first step you can take to change the situation.
What's your process for starting a new assignment, task, or project?
Is there someone on the team you think can offer you support in this?
To explore possible solutions
While discussing issues, these are some questions leaders can ask employees to explore potential solutions:
Tell me about some areas in which you think you can improve.
How do you know when you're making progress on your goals?
What's the real challenge here for you?
Is there anything from management that you can use to further develop?
How can I help?
What's your weakest skill for your position right now?
Would splitting this goal into smaller objectives be a helpful step?
What are some of the steps you're considering taking now?
Tell me about some of the challenges that may hinder your progress.
Detail your timeline for overcoming this issue or reaching this goal.
Can you tell me about the consequences you may face if you don't take action?
What are some of the strategies you can think of to help you overcome new challenges?
Detail three steps you can take right now that are best for solving the issue.
Questions for setting realistic goals
These are some questions centered around creating reachable goals they want to achieve:
What would you like to take away from this meeting?
Tell me about some of your current professional goals.
Is there something you'd like to see happen with our current project?
How do you think achieving these goals will benefit your career?
What are your reasons for wanting to achieve these goals?
Is there something in your professional life that you'd like to change?
What would you like to gain from your career?
Can you tell me about some of your overarching career goals?
What are coaching questions and why should leaders ask them?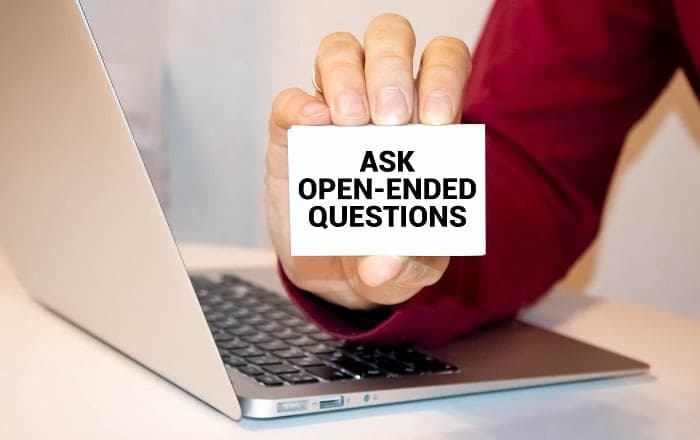 Powerful coaching questions are tools managers can use to communicate with employees. These are often open-ended questions leaders use to help employees find their way forward, learn new skills, solve challenges, or further their own professional development.
By asking questions, the manager can identify areas for improvement and help employees set and reach goals.
An effective coaching question can cover areas like skill and ability development, workplace engagement, and goal setting.
Why should leaders ask coaching questions? Because being a coach, rather than a boss, allows leaders to better connect with their employees.
In an analysis from Gallup, data showed that the quality of the leader could impact the employee engagement by 70%.
This analysis also found that only 20% of employees agree that they've had a recent conversation with their manager regarding their goals or professional growth.
By using coaching questions in your management process, you can be at the forefront of a promising change.
These are some of the positive effects you may experience when implementing coaching in management:
Higher retention rates.
Boosted team productivity.
Better workplace engagement.
More innovation and ideas.
How to set up coaching sessions
There are many methods you can use to manage your one-on-ones and coaching sessions. Conversations is a tool that combines agile performance with assessments and feedback to promote connection and growth, and you can use it to manage and keep a record of your coaching sessions.
Conversations also drive frequent, high-quality manager check-ins that help lead to more productive employees. With this tool, you can ask coaching questions and share progress on any device.
Using coaching frameworks
Coaching frameworks are structures you can use to guide your coaching questions and approaches during meetings. There are many frameworks you can choose from, including the GROW model, OSKAR, and CLEAR. Exploring coaching frameworks can help you determine which is best for your employees, your goals, and your leadership approach.
Supporting team development
Though coaching questions often focus on a single team member, they can also help you support your team. Consider asking coaching questions that focus specifically on how an individual fits within the team.
What do they want to achieve? What does success look like in their current reality? Using open ended questions to gather insight will allow you to develop an action plan that will get results.
You can also ask them to set goals that focus on teamwork and better collaboration if it fits within their objectives.
FAQs
These are some frequently asked questions about coaching questions for leaders.
What are examples of things managers should coach on?
When you review the coaching models above, it's clear that some of the primary things you can coach on as a manager are goals, strategies, and actions. Help your employee identify and establish their goals and determine the best ways to reach them. Each coaching session should end with the team member understanding their next steps.
How do you start a coaching conversation?
To start a coaching conversation, schedule a meeting with a team member and create a plan for the meeting. Ask yourself what the primary goal is for the conversation and draft a list of coaching questions to ask. Be sure to schedule time for each question and keep the conversation brief but detailed to be effective.
How can managers learn coaching skills?
Like with any ability, managers can learn coaching skills by practicing. Some important coaching skills include empathy, critical thinking, and active listening. Conducting frequent coaching sessions, attending seminars, and practicing with other leaders can all be great ways to improve your coaching skills.
As a leader, asking the right questions can make all the difference in connecting with your team members. Using coaching questions for managers can help you understand your team and help them reach their goals. To take the next step in your coaching and management journey, request a demo today to learn more about how Workhuman can help you reach your leadership goals.