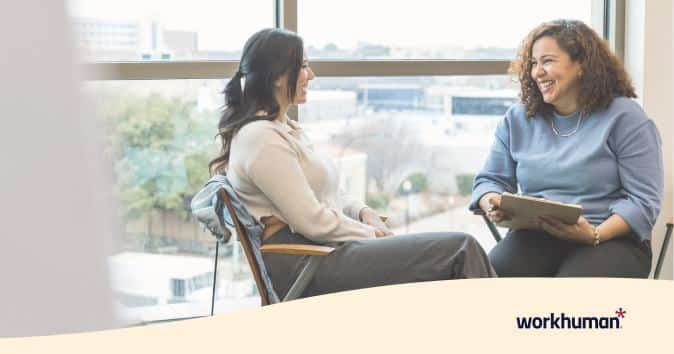 Measuring the performance of your employees is an essential part of employee growth and a healthy organization. With proper and consistent evaluation, employers can keep their employees engaged, learn about their strengths and weaknesses, and find opportunities for development.
A good performance review helps employees align their efforts with the company goals by understanding the expectations of their work.
However, a poorly-prepared employee review can end up reducing employee performance and even encourage employees to look for a new job.
If you want to find out more about employee performance reviews and the best practices to implement while creating one, this guide will provide everything you need to know.
What is a performance review?
A performance review, also known as performance evaluation or performance appraisal, is a regulated, formal process of assessing employees' work performance
The primary target of a performance review is to learn more about employees, including their points of strength and weakness. The conversations help managers assess performance, give performance ratings, and at the end of the year, recommend the annual appraisal. It also helps in giving regular feedback.
The review process can also indirectly improve productivity levels and other essential aspects that can help employers offer them constructive feedback that can help them enhance their skills and overcome frequent mistakes.
Performance reviews assist in keeping the employer up with the team and reduce the detachment effect, making it much easier to set goals for the near and far future. A healthy review meeting with the manager helps employees know about their performance with growth and development prospects.
For instance, a recent report by Zippia found that 43% of highly engaged employees and top talents are the ones involved in a performance conversation and other forms of feedback once a week with their managers.
The same report also found that up to 98% of employees become unattached from work if they get little to no feedback about their work.
Types of performance reviews
There are various ways to classify performance reviews. For example, you can classify them according to how often you conduct them. This includes weekly, monthly, quarterly, bi-annually, and annual reviews.
We can also categorize a performance review according to its purpose. These are typically known as "goal-oriented performance reviews".
Almost all these forms of performance reviews are grouped under two main categories, known as "single layer" and "multi layer" performance reviews. In this section, we'll take a closer look at the main differences between the two.
Single-layer
Single-layer performance review is the traditional performance review that employers and managers often conduct to assess their employees.
In this type, the main source of feedback is the employers themselves, which is why it's called a "single-layer".
This type of performance review will often focus on specific aspects of an employee rather than providing an overall overview of the employee's value for the company.
It typically includes elements like:
The employee's performance in various areas of the job
The employee's overall attitude and work ethic
How the employee contributes to their team
In this type of review, the employee usually uses a universal rating system to assess various aspects of each employee. 
For example, they might rate the employees using star/number methods where higher stars/numbers mean a higher rating. This type of review is typically conducted on the entire workforce, especially lower-tier employees.
Since these reviews are often limited to the employer's feedback, they're typically lacking when it comes to providing an overall evaluation of the employee from the rest of the team's perspective.
Multi-layer
A multi-layer performance review is a more comprehensive form of performance review that could involve feedback from a wider range of team members, including superiors, peers, and even subordinates.
As a result, the review includes multiple layers of feedback, providing more solid feedback about each employee and their overall value to the company, hence the name. Like single-layer performance reviews, multi-layer ones will also assess an employee's performance, attitude, and contribution to the team. However, unlike a single-layer performance review, this will discuss these aspects from multiple perspectives. 
This allows the employer to pinpoint new areas where employees need development, such as teamwork/collaboration, engagement, communication, etc. The only downside of multi-layer performance reviews is that they may take longer to complete.
Also, since it involves feedback from a wider range of employees, you must set regulations and rules to make these reviews more transparent and prevent personal bias.
Therefore, a balanced combination of the two types of performance reviews can be a cost-effective method to keep up with the company without heavily impacting the workflow.
Find out how strategic recognition can save your organization more than $90 million in gained employee productivity. Download the Gallup-Workhuman report to see 3 ways recognition improves business outcomes.
Key components of an effective performance review
When done right, a performance review can be a great asset for employees by helping them understand what they're doing right and what they need to work on to align with the company's goals.
Luckily, certain key elements and components constitute a proper performance review. Here's a brief overview of each.
Purpose
The first and most essential component of a performance review is having a purpose. 
The general purpose of a performance review is to provide an overall understanding of an employee's value to the company and promote a healthy culture of communication and constructive feedback that can help push both the employees and the company forward.
Additionally, performance reviews can be done for a wide variety of specific purposes, such as:
Provide adequate feedback on each employee's performance
Identify the areas of improvement for every employee to help them develop their professional and even personal character
Help employees better align with the company's goals and values
Create a basis for modifying certain behaviors to improve productivity or positivity in the workplace
Motivate employees and encourage them to maintain their engagement and work ethics 
Encourage the team to shift from competition to collaboration
Establish documentation for employees' progression, especially after training and seminars
Outcome
Another essential element for a successful performance review is having a goal you're working to achieve. The outcome of a performance review can vary greatly depending on various aspects. 
Not only that, but the same company can conduct several performance reviews, each for a particular purpose.
Here are some of the most common outcomes expected after a performance review:
Creating training programs: After identifying areas for improvement, a company might use this valuable data to optimize their training programs so that they're more personalized and achieve better results.
Rewarding: Becoming eligible for bonuses, salary raises, or even promotions can be a great incentive to encourage employees to perform well on these reviews
Disciplinary Actions: On the other hand, a performance review could also be conducted to assess an underperforming employee and take necessary actions
Accountability
Accountability ensures that all employees are held responsible for their actions and overall impact during a performance review. 
Proper accountability will ensure that employees are assessed fairly during the review. In other words, the assessment doesn't measure aspects that aren't among their core responsibilities, such as superiors' decisions.
On the other hand, accountability also prevents employers from missing out on aspects an employee could influence, whether directly or indirectly.
Establishing accountability can vary in difficulty depending on the employee's role, especially if they share mutual responsibilities with other team members or departments.
For that reason, you should keep aspects in mind to ensure accountability during a performance review, such as:
Continuous tracking
Standardization
Setting measurable goals
Consistency
Continuous evaluation
Tracking progress over time
Teamwork
Besides being an essential skill for many employees, teamwork is one of the most common aspects that performance reviews may evaluate, especially among companies split into groups and teams.
Additionally, teamwork is also a key component of multi-layer and 360-degree performance reviews because it's based on mutual understanding and communication between different parts of the team.
Timing
Although performance reviews and continuous feedback share many similarities, they're not the same.
Therefore, you don't need to conduct a performance review too frequently. Leaving some time between performance reviews can be a great way to notice differences, especially in aspects that might take longer to take effect.
On the other hand, if you conduct performance reviews too sparsely, you could miss out on important checkpoints and have so much ground to cover that you end up skimming over different aspects.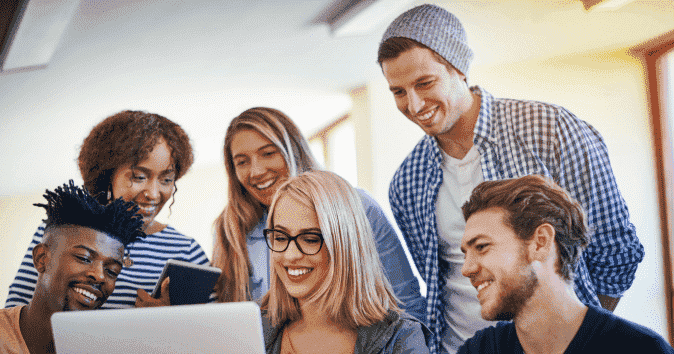 Performance review process
Now that you know more about performance reviews and the essential components to create one, here's a brief walkthrough of the process to give you a better perspective on how it works:
Preparing for the review
Preparing for the performance review helps you make the most out of it, whether you're an employee or a manager. Here are some essential tips to help you prepare for the review in both cases.
Preparing for performance review as a manager
Establish clear goals: Always make sure that your performance review is working toward a certain purpose, such as getting to know new teams, bolstering weaknesses, improving the training process, etc.
Maintain accountability: Ensure that the assessment evaluates aspects that are within the employee's job description, previous year's achievements, and projected goals for the future.
Be open to two-way conversations: Design the assessment with communication in mind so that it's not annoying or intimidating. This increases its effectiveness, according to a report by Forbes.
Tie your questions to the intended focus areas: While creating questions and assessments, try to keep them relevant to the main theme of the performance review. Even if it's a general one, try to categorize it into various sections for clarity.
Preparing for performance review as an employee
Understand the purpose of the performance review 
Review your job description as provided by the employer to understand your roles and intended goals
Create a quick list of your major accomplishments and highlights in your current position
Try to stay professional and avoid personal bias while answering performance review questions, especially for peer-to-peer reviews
Stay open to constructive and positive criticism
Conducting the review
To conduct an effective employee performance review, you have to focus on conveying the right message, whether you're asking or answering questions.
For instance, the review should discuss realistic situations that could happen during a workday. Additionally, a good performance review will include ways to improve certain aspects for better alignment with the company goals.
Choosing the right words and phrases is also essential during the review, such as:
Teamwork: "Always ready to offer insights and helpful suggestions"
Attitude: "Easy-going personality", "maintains a positive attitude", or "disrupts workflow by responding negatively to constructive criticism and remarks"
Flexibility: "Maintains composure under pressure" and "adapts to changes quickly"
Dependability: "Is/isn't willing to help others during rush hours"
Customer service: "Capable of handling different types of clients"
After the review
Upon finishing the performance review, both manager and employee need to take time to assess the results and reflect on them to provide a proper follow-up strategy and create a suitable plan for employee development.
Here are some tips to help you carry out an effective follow-up plan for that purpose:
Use notes during the review and previous data/results as a reference to assess the trajectory of employee performance
Track each goal/intent of the performance review individually
Check the employees to see if they still have something to add, and be open to conversations
Offer the necessary support and resources to help employees who have a hard time meeting expectations
Reward the best-performing employees to encourage them to maintain their excellent performance and strive for better achievements.
Best practices for employee performance reviews
Implementing the right practices while conducting a performance review can massively improve its effectiveness. 
In this section, you'll find some of the best practices and performance review tips that top employers use to add more value to the process:
1. Always take time to prepare for the evaluation beforehand
As previously established, the process of employee evaluation should start with a preparation phase. Taking some time to prepare comes with several benefits, such as:
Allows you to create the right questions (as the employer) to target the essential points that need improvements
Allows the employees to prepare the right answer for the expected questions to save time and establish fairness
Helps you set proper goals and purposes for the evaluation so that it's not redundant or pointless
Gives the employee the chance to review their job roles and highlight their accomplishments
2. Use tactful communication skills
Performance reviews require clarity and honesty, and therefore, you may require to convey some negative aspects about employees or colleagues.
To get the performance review right, use tactful communication skills to reduce the negative impact of this type of feedback while staying on point.
3. Provide concrete examples during discussions
As previously established, transparency is essential for an effective employee performance review. Therefore, you should always support any claims with real-life examples and concrete evidence to clarify your points, make them more persuasive, and avoid getting sidetracked. This approach directly impacts the employees' future performance.
In other words, instead of saying, "You have a teamwork problem", you should mention some of the incidents that constituted this feedback. The purpose of performance reviews is to foster a healthy environment of trust and mutual growth.
4. Try 360-degree feedback
Implement 360-degree feedback into the performance review process. This feedback can be gathered anonymously, not only from managers but from all peers, subordinates, and superiors working around them.
Additionally, colleagues, customers, and even employees might be involved in this kind of feedback. The goal of 360-degree performance reviews is to help create a collective assessment of the employee's value rather than focusing on superiors' impressions only.
5. Put performance requirements in your employee handbook
The employee handbook is an excellent source of information for employees. It details the guidelines of the company as well as the company's code of conduct, goals, policies, and values.
Including the performance requirements of the company in the handbook makes them easier to access by employees and encourages the workforce to abide by them by aligning their goals to meet the company's expectations.
6. Make performance reviews an ongoing process
Building a culture of ongoing feedback makes it much easier to conduct micro-performance reviews. 
This technique is typically known as a performance management system and it is a more reliable alternative to annual performance reviews. More on that in the following sections.
7. Track the impact of reviews
Conducting a performance review without a proper follow-up plan/strategy can massively reduce its impact and encourage employees to take them lightly.
If you want the reviews to have a meaningful effect on workflow and overall employee performance, you should track the aspects discussed during the performance review.
This allows you to monitor the employee's responsiveness to the performance review and whether it helped them improve their performance.
8. Apply strategies for reducing bias in performance reviews
Personal bias can massively affect the results of a performance review and hinder progress. In fact, a recent report by Fortune found that over 60% of employees were dissatisfied with the results of their performance reviews.
You can implement various techniques to reduce or even eliminate bias while conducting a performance review, such as defining standard yet specific criteria to evaluate employees against rather than generalized ones.
For instance, you should implement a rating scale for every assessment and ask each participant to provide quick notes that clarify their choices.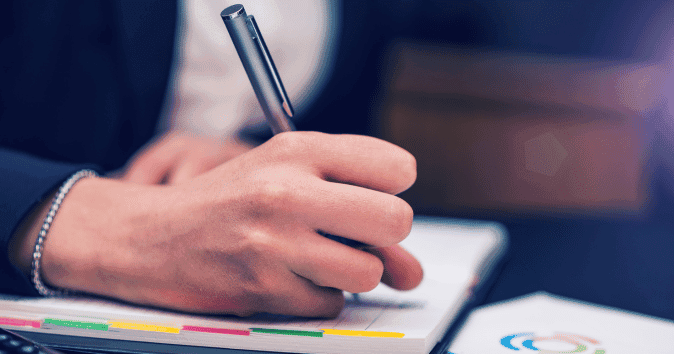 Why continuous performance management is better
Rethinking performance reviews as a continuous process with a human-centric focus is the key to an effective performance review process  
Continuous performance management is a modern alternative to conventional performance reviews that relies on one-on-one discussions and maintaining continuous feedback from superiors through scheduled surveys and check-ins.
Performance management allows organizations to merely track and evaluate their employee's performance by continuously keeping up with how they complete their tasks and fulfill their roles in the company.
This method of evaluation is characterized by having a more human-centered approach that helps employees feel more empowered while sharing their feedback or working on their own development.
Benefits of continuous performance management
This style of performance evaluation process solves many issues that outdated models of annual performance reviews can't solve. This includes the lack of employee engagement and weak communication.
In fact, Workhuman® conducted a survey on 3,500 full-time employees to assess the advantages of continuous performance management over annual performance reviews.
Here's a quick look at the key findings:
FAQs
How often should I hold a performance review?
The ideal timing of a performance review can vary from one company to another. However, in most cases, it shouldn't be too frequent or too spaced out. Ideally, the most common performance review cycle is quarterly, but you can continually optimize the timing of these reviews depending on the conditions of your business.
What are the best tools to create a performance review?
Luckily, multiple tools make it much easier to gather feedback and conduct performance reviews. For example, you can use Workhuman Conversations® to gather essential assessments and feedback from employees.
Want to build employee engagement? Workhuman can help you create a true culture of recognition within the walls of your organization.
Conclusion
Creating an effective performance review system is all about implementing the right strategies during the preparation process. You should take all the essential key components into account while establishing an evaluation system, such as purpose, accountability, outcome, and proper timing.
If you want a more reliable alternative to an annual performance review, you should consider switching to the performance management system, which encourages better communication and engagement between managers and employees along with higher effectiveness over time.