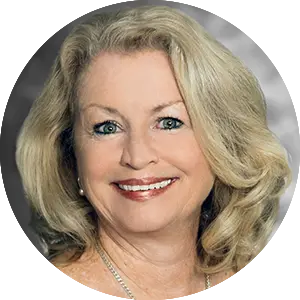 Few people have such a diverse and rich background in healthcare as Roseann Kobialka, assistant vice president of organizational development at AtlantiCare, a nationally recognized healthcare organization in New Jersey. Kobialka recently celebrated her 40th work anniversary at AtlantiCare, where she started as a staff nurse in 1976.
I had the pleasure of meeting Kobialka at last month's WorkHuman regional forum in Philadelphia. She shared how AtlantiCare's social recognition program is driving even higher employee engagement at the already high-performing organization. Check out the full Q&A below.
You've called yourself a keeper of culture at AtlantiCare. How would you describe AtlantiCare's culture?
AtlantiCare's culture is primarily team-based – we're very engaged and inclusive. We're a learning organization and we're early adopters of a lot of different things. We pride ourselves on looking at what's coming next and positioning ourselves to be ready for when those changes occur.
The healthcare environment is changing rapidly and the political climate has caused a lot of concern and worry. So we want to make sure we're doing the right things, and part of that includes employee engagement.
Can you tell us a little bit about what you do at AtlantiCare?
I'm responsible for the non-clinical education functions – including new employee orientation, our leadership development programs, our serving leader body of work, and other programs and organizational initiatives.
What is a serving leader?
Serving leader is our leadership philosophy and one of the things we do to create a human environment – one where people can do their very best work. It's a basic set of actions and behaviors designed to build on strengths, to rally people around a greater goal, to get barriers out of the way, and to continually raise the bar. It's up to our leaders to create hope, optimism, and confidence in our teams. And in order to do that, they have to be proactive.
What was recognition like at AtlantiCare prior to working with Globoforce?
We had multiple recognition programs and each part of our organization developed what they thought worked for them. There was a lot of fragmentation in how it was done. We had a leadership expectation that every leader in the organization would write three "thank you" notes that were mailed to employees at the end of each month. Leaders were supposed to keep logs of the notes sent, but it just never worked. We couldn't accurately measure the impact or the frequency.
We were spending a lot of money in a lot of different places. We had requirements in place, but there was no way to connect the dots from recognition to organizational outcomes. That's why when I went to the first WorkHuman conference, I came home gushing about the Globoforce platform. It sold itself. It was just what we needed.
So WorkHuman is where you first found out about Globoforce?
I was sitting at my computer and this thing came across my screen and it said "WorkHuman." I opened it because I was intrigued. I thought the concept was fabulous and I looked at the agenda and said to my boss, "I want to go." He said, "Go ahead and bring back something good."
I had a great time. Learned a lot. Spent time thinking about our work environment and my personal goals. On the last day, I finally wandered over to the demo station. Chris Ounijan (Globoforce sales executive) spent an hour with me going through the demo and I said, "Oh my God, oh my God, oh my God." Just a few months later the contract was finalized. It was like the whole organization was a sponge waiting for this.
I actually received the first years of service award in the program. On my anniversary, I got my 40 years of service recognition and that just was absolutely amazing. I'm still a little choked up just thinking about it because it meant so much to me. My daughter, my stepdaughter, and my sister are all employed by AtlantiCare as well, and they all had the opportunity to jump in and leave me an anniversary message. It was really cool.
What results have you seen so far from the program?
From March to December 31 of the first year, we had more than 18,000 recognitions. And by the end of the first full year our adoption rate was more than 80 percent.
There is no question that the timing was right inside the organization and it has helped us with our employee engagement scores. We were already very high performing, in the 96th percentile for the last four years, but there were two questions where we saw significant increases. One of them is, "I receive recognition for a job well done." That question went up five points, which launched the outcomes for that question into best in class for our vendor. Another question about receiving recognition from supervisors also increased just three months after implementation. We saw immediate results.
I was doing rounds yesterday in our Cancer Center and noticed that one of our financial counselors had four "thank you" certificates hanging up in her office. Just the fact that people are proud and hanging them up is absolutely wonderful.
It sounds like it's a nice fit for your culture.
It sold itself. It was absolutely the next thing we needed to do – to create that crowdsourced recognition process. We were ready.
How did you get senior leadership buy-in for social recognition?
We quantified what we were currently spending on recognition – on things like luncheons and on-the-spot recognition. We were spending about $70,000 per year just on $5 Wawa gift cards that managers could give to their employees. We realized there was an opportunity to use those dollars in a better way. Giving on-the-spot recognition with Wawa gift cards was something nobody else ever saw. Employees used them to buy things like milk or gas and they didn't have meaning beyond that moment in time.
We wanted something that had more impact. And when we saw the social recognition analytics, it was a no-brainer for us. Like I said, it really did sell itself. The benefits of doing something like this were so much greater than what we had with our current process and it wasn't going to cost us any additional dollars.
Do you see your recognition program impacting patient satisfaction?
We have always found when our employee engagement scores go up, our patient satisfaction goes up, as well as our physicians' satisfaction, so all of those things move in tandem.
Can you talk a bit about the Baldrige Journey and how recognition fits into that?
Baldrige is a framework for achieving organizational excellence and you're asked questions around how well you understand your organization, customers, and workforce, and how your processes deliver the outcomes that you're working toward.
After years of improvement efforts, we were recognized nationally and one of our highest scores was in employee engagement. The workforce is always a driver of organizational outcomes because if your employees are not on board with the direction of the organization, you're not going to achieve high levels of performance in any other category. So, for me, that was validation that employee engagement was a driver of our really good results in so many other areas. And recognition has certainly helped us improve in this area.
What are you most looking forward to at WorkHuman this year?
That's a tough question because the speakers are just fabulous. In past years, it was some of the surprises that have really just taken me off-guard, with the donut wall last year and the acrobatics the year before. I'm learning to expect the unexpected, and that's what I'm looking forward to. Because I know the speakers are going to be great, but there will be something unexpected there that's going to delight me.
---
Building a Culture of Excellence in Healthcare @AtlantiCareNJ #workhuman
Click To Tweet
---