Moving from a traditional, yearly performance management process to a continuous performance development process improves engagement, productivity, and retention. However, this change involves looking at your organizational culture, processes, and software as a whole. Some companies choose to pilot the changes, some go all-in, and others tie it to other process and software changes. There is no secret formula for this evolution.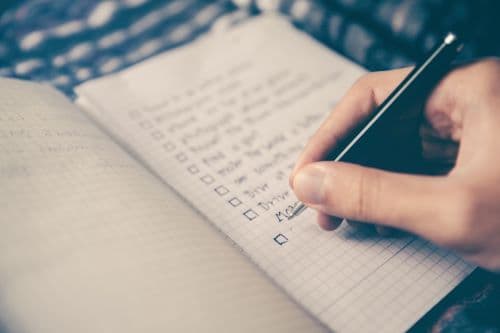 In working with customers both large and small, I have learned it takes so much more than software to build this type of culture. It requires changes in mindsets, new leadership skills, revised HR processes and software. It is a human behavior change.  
Here are some of the lessons I have learned by helping organizations on this journey.
Embrace a growth mindset
To build a culture of feedback, organizations must embrace a growth mindset, where all employees are seen as possessing potential, are encouraged to develop, and are awarded for improvement. It is only when individuals are seen as being able to grow and learn that continuous performance development can flourish. Here are some tips for building a growth mindset within your culture:
Focus on one area of growth at a time, such as active listening or reflection from mistakes. We are all much more effective when we can focus on one task at a time. Asking me to learn to run a marathon, have a better diet, and to reduce stress will put me into a state where I end up doing none of these tasks. But I can certainly handle one at a time.
Make learning social. When projects are completed, ensure there is time allocated to reflect as a group on what went well and what could be improved. For example, at the beginning of a quarterly meeting, have a "mistake of the quarter" where the team can discuss learning.
Embrace this mindset throughout the various talent processes, including leadership development and hiring. For example, as part of the interview process, ask candidates about not only current skills, but which skills the individual is working on learning.
Leadership by example
To emphasize that feedback is a normal part of growing and learning, encourage leaders to  discuss the feedback they receive and how they learn from it.
When a product launch went awry at a former job, our chief people officer stood up in front of his team of hundreds of employees and said, "I own this error." He explained what happened, what the team learned, and how he was going to adjust moving forward. When he owned the mistake, it became safe and acceptable to acknowledge mistakes and learn from them. There was almost an instant mind shift after this meeting.
Ongoing communication
Reinforcing culture change requires ongoing communication and internal marketing, such as:
Reward and publicly acknowledge teams that embrace new processes. Take the time to praise team members, whether it's through social recognition or a special shout-out at a company meeting. In fact, it becomes even more meaningful when you praise people who are making mistakes, learning from the mistakes, and growing. This makes it safe to fail and learn. 
Company-wide reminders are memorable. Every month, have feedback Fridays where everyone requests feedback from each other. Market this through signage, have food in the café celebrating the event, and make it a community action.
Make sure you budget for the resources required for this ongoing communication and marketing.
Go all in
Successfully building a culture of growth and continuous development requires that an organization goes all in. Everyone must be involved, from executive leadership to individual contributors. Having just a small part of the organization or one group learning how to give and receive feedback will not build support or momentum. A sense of community and company energy is needed to help form habits and build excitement. You want it to be viral up and down the organization; for people to be discussing it over coffee; employees expressing what they like and do not like about it. Change is uncomfortable. It will become more comfortable when the entire organization is going through it together.
One habit at a time
Organizationally, focus on one habit at a time. Build excitement, momentum, positivity, and community around one aspect of continuous performance development. For example, encourage managers to start having monthly check-ins with their employees. 
Be prescriptive and accountable
Do not just tell employees and managers to have continuous development through check-ins. Guide them as to how often and what should be discussed. Be prescriptive of the types of questions managers can ask employees. For example, at an operational check-in, the focus could be:
What did you do well?
Where did you get stuck?
What will you do differently next time?
Hold managers and leaders accountable. If you want them to have monthly check-ins, make sure you know which leaders are and which leaders are not having these check-ins. For those who are not, understand and coach around potential resistance. Remember that any behavior change involves a certain amount of resistance at first. For one of our customers, the talent lead tracked data team by team and then did one-on-one coaching to help inspire  behavior change.
Be patient
Moving to a continuous development process takes time. You are changing behaviors, mindsets, and helping people be comfortable with an intrinsically uncomfortable process. Do not expect overnight changes. 
Define success and measure progress
For a successful transition to continuous performance management, success can be based on three key metrics:
Is there an increase in ongoing communication between individuals and managers?
Is the quality of those conversations improving?
Is engagement improving?
When it comes to measurement, it is important to understand where you are starting. Do employees trust their managers? Are employees comfortable giving and receiving feedback?  Build baseline measurements. As you build habits, remeasure key metrics.
Set realistic and inspiring goals for success. These goals should be at the six-month, one-year, and two-year mark. As progress is made on each success metric, celebrate as an organization. For example, one organization celebrated at a company meeting when they hit the 90% check-in mark.
Moving to a culture of ongoing performance development will enable your organization to improve its productivity, engagement, brand, and employee retention. It will inspire employees. It will drive employees to love going to work. It will enable work to become more human.