2-minute read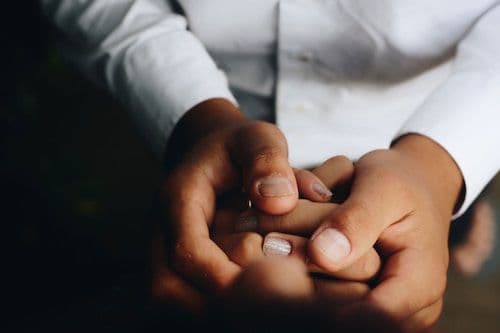 Today we honor a man who led the modern American civil rights movement, fundamentally redefining freedom and equality in this country. Dr. Martin Luther King Jr. was known for drawing inspiration from his Christian faith and the teachings of Mahatma Gandhi. In particular, his commitment to nonviolence is what set him apart from others trying to achieve similar goals at that time.
While he is perhaps best known for the famous "I Have a Dream" speech he gave during the March on Washington, he also spoke about the power of individuals in strengthening communities and bridging barriers. He said, "Everybody can be great because everybody can serve." In fact, today is the only federal holiday designated as a national day of service. People across the country use today to give back to their communities in an effort to get closer to Dr. King's vision of a "beloved community."
Whether you're participating in an official service project or looking for ways to honor the spirit of this holiday, I would argue we could all benefit from pausing and reflecting on what it means to serve others in our everyday lives. In a time of dissonance in the world, how we treat our family members, colleagues, neighbors, and those different from us can have a profoundly positive effect on our world. You don't have to be in a position of power to make a difference in someone's life.
In honor of Dr. King, I propose each of us approach this idea of service through the lens of recognition. None of us look like our story. So when we express authentic gratitude for our peers and colleagues, it gives us the ability to look past misleading labels to the underlying humanity that exists within all of us. Recognition can provide us the very unity, connection, and understanding that is so desperately missing in our society.
Recognition starts with meeting people where they are – literally. For many, the workplace is where most of us spend a majority of our waking hours interacting with others – collaborating, helping each other, and solving problems. I believe the workplace is where humanity and goodness can – and should – exist and thrive. It may be our last best chance at laying a foundation of dignity and respect in our society.
The best part is we all have this ability to bestow recognition and goodness onto others. It's a superpower. Sometimes it lays dormant or we forget it's there. Today, start using your superpower in service of others and see how it changes your mindset, your work, and your relationships.
RELATED POSTS
The Why Behind D&I: How Diversity and Inclusion Initiatives Benefit Business
What Neuroscience Can Teach Us About Diversity and Unconscious Bias