LEVERAGING RECOGNITION TO BUILD COMMUNITY AND ROI: An interview with Andrea LaBarbera, VP of Global Talent & Engagement at Zimmer Biomet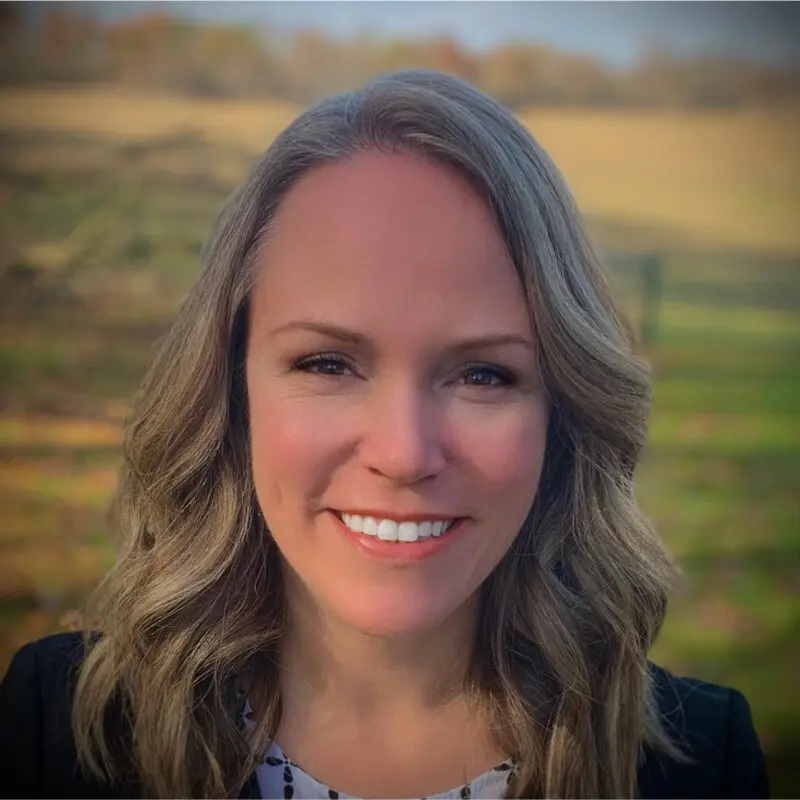 Hear from Andrea LaBarbera, VP of global talent and engagement, on how she built the business case for recognition, what differentiated Workhuman from other vendors, and how Zimmer Biomet has used recognition and Yammer to build its culture.
This interview was recorded at Workhuman® Live 2023 in San Diego. Watch it in full:
What does employee recognition mean to Zimmer Biomet?  
"At Zimmer Biomet, one of our key strategic pillars has been to be a best and preferred place to work. About a year ago, we reevaluated that strategic pillar to make it more human-centric. Part of that was making sure that our team members felt inspired by our mission, which is to alleviate pain and improve the lives of people around the world, and also to make people feel invested in that mission and in the communities that we serve.
"We also wanted to make sure that our team members were feeling connected to other team members and their manager. We wanted to make sure they felt cared for through their wellbeing and through the flexibility that we offer our team members. And lastly, we wanted to make sure they felt valued. For some people, that might mean investing in your career development.
"For others, it is going to be hearing that "thank you" for a job well done, "thank you" for the impact you just made to the organization. That became a part of our critical strategic pillar for the organization.
"When I think about how it makes me feel when someone recognizes me, that is the value. That is the motivator. That is what gets you up every day and gets you excited to do what you do, because you not only see the impact it has on other people's lives, but also the value that you feel you are bringing to the organization is getting recognized."
What business challenges does recognition help Zimmer Biomet solve?
"Before COVID-19, we were working on launching a listening strategy, a consistent annual survey and forms in which we would hear from our team members. We got a little bit lucky on our timing because then COVID-19 hit, and it couldn't have been a more important initiative for us than to hear from our team members during this crazy, unpredictable time. Through that engagement survey – which, the first one we did was in 2020 – we had anticipated that recognition was going to pop up as an area of opportunity for us, and the data validated it.
"Our prior program was not social at all. In fact, if a team member was recognized, they got a gift card two or three weeks after the moment and no one knew about it. That was it. It was uneventful.
"So here we are, post-pandemic, most people are working from home, and what better way to connect our team members, to elevate their recognition and make it more social, than this platform? We had our engagement survey data telling us that this was a need, this is what team members wanted, and then we had an environment where it became critical to have a social platform that made it easy for team members to recognize one another."
What drew Zimmer Biomet to Workhuman?
"Workhuman was clearly identified as one of the leading vendors out there in this space. We had selected a couple of the leaders in this space, as well as a couple more customizable vendors, and we compared capabilities, put the business case together, and compared costs. I was a part of that process.
"I found that there were a couple of unique, small capabilities that really appealed to our team members – things like the point of sale, being able to redeem your points at the point of purchase, being able to top off those points if you were just shy a little bit. Those are small things that people
really liked.
"I've got twenty years of finance experience in my background, so when putting the financials together to share with our leadership team, it came down to the pricing comparison. It was so nice to work with a vendor that just said, "This is it." It was simple. It was transparent. I knew exactly the profit margins that were coming your way. I knew exactly what it would cost us and what the cost was going to be per team member. I didn't have that same experience with some of the other vendors."
How does the recognition program foster a culture of connection across Zimmer Biomet?
"For the first time, we have a program where we can actually measure and track recognition globally. It is so nice to have a standard whereby we have the data to say, "How are we doing?"
"We were able to increase our recognition reach from 43% pre-launch to over 70% now, just a little more than a year post-launch. We've also doubled the percentage of people who are giving recognition, which has been phenomenal, and the frequency of recognition, which I think has been a huge accomplishment. Team members who were receiving recognition before received it less than 2x a year, and we now are at almost 7x a year – and we're spending about the same.
"Think about that impact. Team members are feeling recognized and valued more frequently throughout the year. They're getting the capability of using those points however they choose, with a lot of flexibility on how they want to redeem and use their points."
How has that culture of recognition been facilitated through Workhuman integrations?
"When we were launching our recognition platform, it came at such a significant time, when everyone was now working from home. It was so important to help people feel recognized and be able to do that in a social manner. In addition to that, we were also launching Yammer as an organization, to give people more options in the way they communicate with one another. Our recognition platform came out first, and then Yammer came a bit later. We decided to let both get going, start ramping up, get adopted by the organization – and then we decided to integrate.
"For us, the benefits came from – everyone likes to receive communication differently. Some people love emails, some people love going to an intranet site to get the information they need, or they like to wait for the newsletter that comes out every week. Yammer is just one more communication channel. If we can highlight our team members that are making an impact in the organization in one more channel, we are going to do it. All our team members now have that option, once they have recognized someone, to push it out to our Yammer Ignite community. And that's just one more place.
"Yammer is really starting to take off, so people are out there looking at all the different communication channels on Yammer. It's just one more place that they're going to be able to see the impact that their coworkers are making on the organization."
Ready to bring your organization's values to life and achieve better equity across the globe? Book a demo to get started.