FOSTERING RETENTION AND COLLABORATION WITH PEER-TO-PEER RECOGNITION: An interview with Jennifer Wuertz, VP/Principal & Director of HR SSOE Group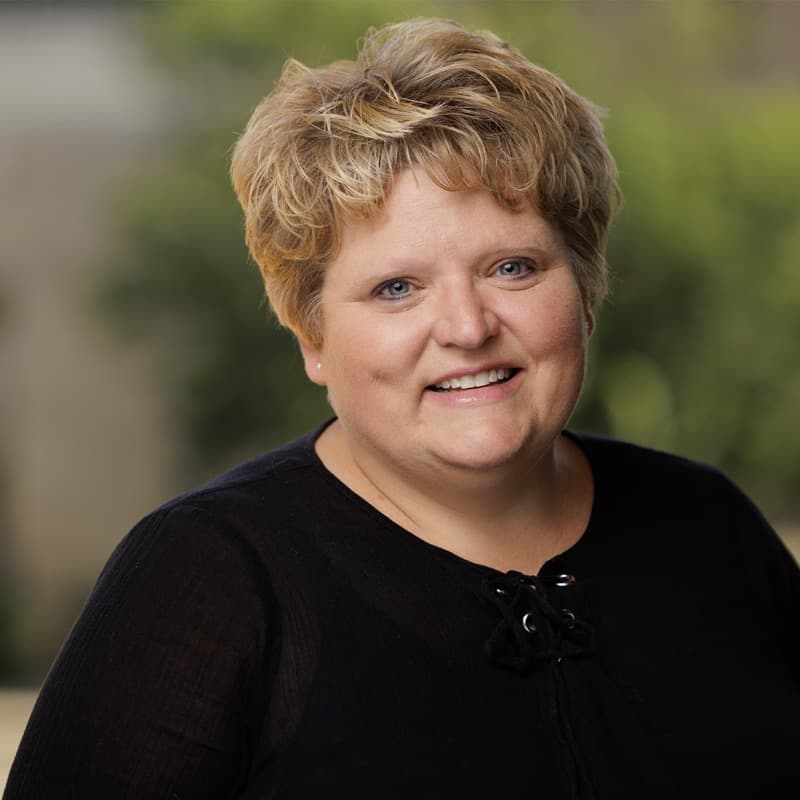 Hear from Jennifer on how Workhuman rewards and recognition provide equal purchasing power across the globe, as well as recognition's role in supporting retention, engagement, and collaboration.
This interview was recorded at Workhuman® Live 2023 in San Diego. Watch it in full:
What does employee recognition mean to SSOE? 
"We're on a journey like every other company. You've got new managers and new employees, so it's constantly telling the story about recognition and about gratitude. And it's really something that we're trying to concentrate on, which is leading with gratitude.
"We call [the Workhuman platform] C3, and it ties in with our vision of designing and building the future for our clients, colleagues, and communities ... the three C's. You don't have to go into our C3 program – you can just say 'thank you' – but being able to say 'thank you' through the platform lets everybody else see that gratitude and what you're expressing, and I think that's so critical. Especially if you're a manager, you want others to know that you appreciate what they're doing.
"Over the years, I've heard [Workhuman CEO] Eric Mosley talk so many times about the lift that you get when you give recognition. That's one of the things that I talked about with our organization years ago when we first were looking to implement – if you gave a $500 award, you got a certain amount of lift. But what if you gave five $100 awards? Just think about that same lift that you're getting, because the amount of the money didn't really impact it. If you were able to get that lift throughout the year, how much more are your employees able to do and able to give, and how much more successful is your business? And it really just comes down to being able to say 'thank you,' and 'well done,' and 'I appreciate you.'"
How has SSOE's recognition program evolved over the years?  
"We first implemented on Halloween of 2016. I remember the date. Before we implemented, we had a pretty disparate-type program where some managers purchased gift cards, some would say, "Hey, take the team out and pay for a dinner" or something, but we didn't have very clear line of sight into why people were being recognized, what those behaviors were, and how others could be inspired to perform to those same behaviors.
"We are a consulting organization in the architectural and engineering space, and we do a lot of project teams, so it's very much a matrix organization. The fact that you could be on so many different project teams working with so many different people, that lack of peer-to-peer recognition was just something that was missing. Being able to provide that through the implementation and the launch of the platform was tremendous. The transparency, the opportunity for the peer-to-peer, but I also think – this will sound kind of simple – even just the fact that you had the Standard of Living Index (SOLI) for us to be able to provide recognition that was equal, like providing equal purchasing power across our global organization.
"That meant a lot to people too, because some of our team members in countries outside of the U.S. were feeling like maybe they weren't getting the same type of recognition or the same level of monetary recognition, and they didn't have that same purchasing power. So that was a big thing for us to be able to implement."
What has it been like to partner with Workhuman? 
"We're still on that journey with gratitude, so all the features that Workhuman continues to roll out are things that are very well received in our organization. We implemented the recognition and the years of service, the service timelines, when we went live in 2016, but we're still looking at that opportunity to roll out the Life Events® and to be able to celebrate some of those things that are going on
in the lives of our employees. So again, not just what's happening at work, but what's happening in their lives, because we want them to feel comfortable bringing their whole selves to work."
What business outcomes is recognition helping SSOE achieve?   
"When I think about the ROI, one of the things that is really paramount in our industry is talent attraction and retention, just like it is in most every industry these days. The platform and being able to focus on recognition has definitely been a plus for us when we think about all the hiring that we've been doing over these last number of years. We want to keep the people that we're hiring!
"One of the last reports that I was able to review with Workhuman was showing that our new hires were 4x more likely to stay at SSOE through that first year based upon the recognition that they were receiving. That's a really critical time for us with our new
hires, to make sure that we're helping them lay the groundwork in that first year for success. Being able to provide recognition and see the impact that that has on our retention has been very critical.
"We've got the recognition, but we also do a lot with collecting employee feedback. We're focused on engagement, and I do think that the higher our recognition is, the better our engagement scores have been – definitely another area that's been really great for SSOE."
How does recognition foster company culture at SSOE?
"So, when we think about the culture at SSOE, it is a very collaborative organization – it's born out of what we do, and the fact that we are a project delivery firm and consultants. We've got team members that are working in cross-functional teams across different engineering disciplines, but across the globe. We have team members from Mexico, India, or the U.S. that may be working on a project team together. And so, that ability to communicate and collaborate and bring the ideas and the perspectives and the experience that everyone has to the team, to the project, is so critical.
"When we look at collaboration, it is one of our core values and certainly one of those areas that we're able to look at within the Workhuman [platform] on which core value our recognition moment is tied to. Hands-down, close to 60% of our recognition moments are tied to collaboration. So, it's really helping us to deliver on our core values and on our vision as an organization."
Ready to bring your organization's values to life and achieve better equity across the globe? Book a demo to get started.