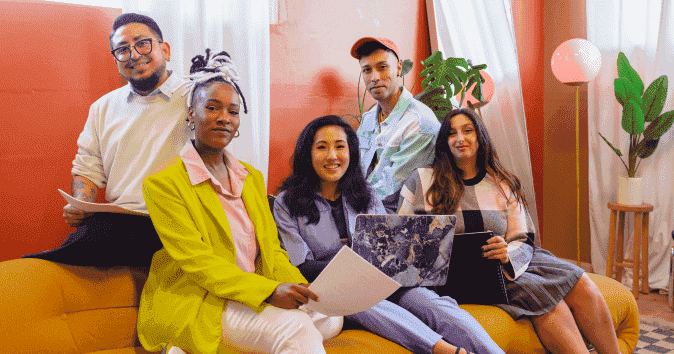 Establishing a healthy company culture is integral to business success. Strong company cultures have an incredible impact on employee engagement, motivation, and creativity levels.
One of the primary aspects of a healthy corporate culture is building a diverse workforce and maintaining an inclusive environment. A diverse workplace is one in which various types of diversity are included and accepted for their unique perspectives. 
It's not enough to be diverse, though. Employees need to feel recognized, heard, and appreciated, encouraging them to bring out their best while interacting with the team or working on projects. That requires equitable and inclusive business strategies, too. 
Workplace diversity comes to life in numerous ways. In today's guide, you'll find a brief overview of the different types of diversity to help you understand them and cultivate a more diverse workforce.
Importance of workplace diversity for organizations
Establishing organizational diversity is becoming more essential for companies around the world. This is because data shows that newer generations are far more diverse when it comes to their ethnicities, races, and cultural backgrounds. Diversity is the present and future of work.
Nurturing diversity in the workplace will better position the organization to benefit from all the different perspectives, experiences, and skill sets that come along.
Better teamwork
Besides creativity, a recent report by Harvard Business School found that cognitively diverse teams are better at solving problems, and therefore, make better business decisions. 
Overall, valuing diversity in a workplace will encourage team members to be more inclusive and create an environment where everyone will feel more valued, appreciated, and respected. 
See for yourself how Workhuman's Social Recognition® solution — with its Inclusion Advisor feature — can help you infuse remove unconscious bias and foster DEI in the workplace.
Better business outcomes
A recent study published in the Academy of Management also found that companies with improved diversity outperform their less diverse competitors by a decent margin.
According to Fortune, this improves various metrics within the workplace, such as engagement, productivity, and even employee retention. Moreover, the positive social reputation of the company will improve its chances of hiring new talent.
However, to fully realize the advantages of workplace diversity, companies shouldn't only hire a diverse workforce but also work on fostering an inclusive culture that respects and values diverse perspectives.
Understanding the different types of diversity
Ideally, workplace diversity can be classified into three main types (internal, external, and organizational), each with its own subtypes. Here's a quick look at each:
Internal Diversity
Internal diversity relates to the variations that represent the core identity of an employee. These types of diversity include:
Race
Racial diversity encompasses all the different social constructs associated with certain groups of people, including physical traits and social and cultural backgrounds.
A company with healthy racial diversity will have employees from different races represented in the organization's community.
Ethnicity
There is a tendency to conflate or even combine racial and ethnic diversity, but they're slightly different. Ethnicity describes the markers associated with a certain group based on shared traditional, cultural, and familial bonds.
In other words, ethnicity provides more specific information about a person's heritage than their race. For example, a white person could be of British or German descent. The same applies to other races and their various origins.
Gender and sexual orientation
Gender diversity is being redefined from the traditional gender identity sense of males and females. This also applies to sexual orientation, both of which are becoming more understood as fluid spectrums in the push for gender equality.
Embracing gender diversity as well as diversity in sexual orientation brings many advantages, as it exposes the employer to a larger talent pool and encourages employees to collaborate and bring in different perspectives.
Mental/physical abilities
Embracing employees with unique mental abilities, such as those on the autism spectrum, and providing them with the assistance necessary to do their jobs is a sign of a healthy workplace.
The same goes for employees with limited physical capabilities, such as wheelchair-bound employees. This is a reminder that embracing diversity in physical abilities may require you to ensure your workspace is inclusive and accessible. 
Age
Age diversity represents the variation in age groups within the working teams in a company. 
People of various ages have different backgrounds and unique experiences related to their age groups that can provide a broader range of ideas while working on projects. Additionally, they help in eliminating unconscious bias while designing products and services.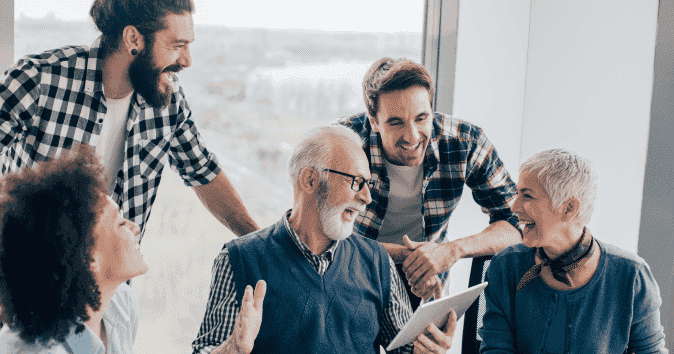 External
External diversity represents all the aspects of identify that are not intrinsic to a person's being. Examples with help you understand how they are different from internal diversity, so let's check them out:
Geographic location
The geographic location of a person can heavily influence how they think and act, whether they're potential customers or employees.
For that reason, including employees from different geographical backgrounds is a must for any multinational business. 
Similarly, hiring employees from a specific location can provide you with great insight if you're planning to expand to that local market.
Income
Income diversity is often regarded as a double-edged sword within a company. On one hand, a person from a particular socioeconomic background can bring in a unique perspective, especially if you target a certain economic demographic while designing products and services.
On the other hand, variations in current socioeconomic status can create rifts and tension between employees within the same team if the differences are too vast or inequitable.
Habits
Diversity in habits can take a variety of forms, including personal and recreational habits. Personal habits describe personal preferences and lifestyle choices, but they can also include professional aspects and how they handle work and daily tasks.
Recreational habits usually describe how employees like to spend their free time. While this may not sound related to work, creating an environment that embraces these habits can massively improve their overall performance and job satisfaction.
Religion
Employees' spiritual beliefs are something that they hold sacred and will have a major impact on many other aspects, including how they handle work.
For that reason, creating a workplace that embraces all different spiritual and religious diversity is critical for establishing a more accepting environment. 
This can be done by providing a space for practicing different religions and enforcing policies that protect employees' religious beliefs.
Educational background
Educational background is among the "optional" forms of diversity, as some workplaces are specifically bound to a certain education level while others can be more liberal with their choices.
Of course, whenever there's a chance, establishing workplaces with diverse educational backgrounds can improve performance by balancing academic and vocational training among employees.
Work experience
This one involves hiring employees with different levels of work experience. Experienced employees can bring in tried-and-true approaches while new employees can bring in fresh and unique perspectives to solving problems.
This combination doesn't only help in balancing your teams and widening their perspective, but it also creates a healthy cycle of knowledge sharing and saves you the hassle and expenses of hiring experienced employees in the future.
Cultural
Cultural diversity should be respected because it encourages employees to feel safe and make the workplace more dynamic and open-minded while abolishing discrimination against certain groups of people.
Embracing and celebrating cultural diversity can be as large as meaningful celebrations of marquee days or in the equally impactful act of not discouraging culturally-valued clothing and hairstyles.
Organizational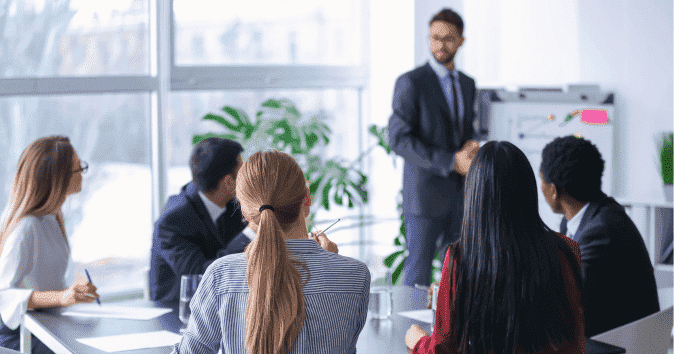 While internal and external aspects are more concerned with diversity from the employee's perspective, organizational diversity is more geared toward company culture and achieving equality and equity between employees.
Classification
Classification diversity describes how companies structure their job and function levels. This includes identifying the roles of each job and hiring qualified employees to handle these tasks.
To manage classification diversity in a workplace, you must promote open communication and respect for different thinking styles by providing training on effective communication. 
This is because employees with different cognitive styles may struggle to understand the perspective of other employees.
Work content field
The work content field refers to the specific duties, roles, and tasks that an employee is responsible for in their job. 
Work content can vary across different industries. This means that two employees with the same title might have different roles if they work in different industries.
In a diverse workplace, work content should be designed with inclusivity and accessibility in mind so that it's suitable for all employees working in the same position.
Division and department
Department diversity in a workplace refers to the diversity of functional areas within an organization.
Functional diversity can include establishing departments such as marketing, human resources, finance, operations, etc. 
Each one will typically have its unique set of skills, expertise, and roles that contribute to the overall success of the organization.
Seniority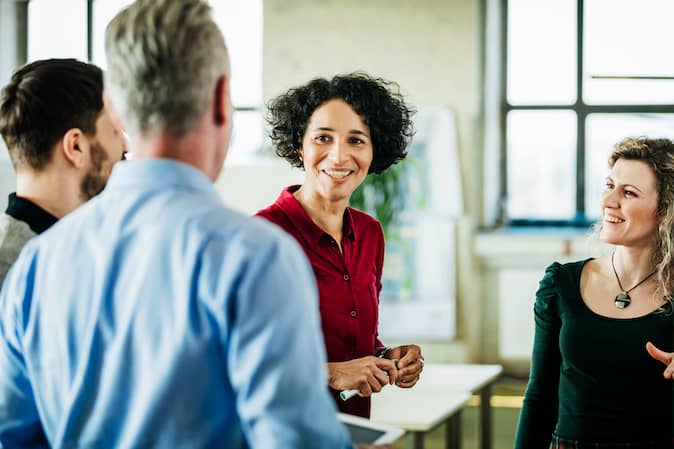 Seniority is a major aspect of an organization and it refers to the duration and tenure of each employee within a company.
Achieving seniority diversity allows your organization to enjoy the advantages of highly experienced veterans within the company without missing out on the fresh ideas that new employees can bring in.
Work location
Slightly different than geographic location, another form of diversity among employees is represented in work location diversity. For instance, some companies can have multiple sections/departments that operate from various facilities.
In that case, you have to make sure that work policies and laws are fair to different employees and inclusive no matter where the team is operating from.
Why is diversity important in the workplace?
As mentioned earlier, diversity in the workplace has a massive impact on some of the most important business outcomes.
Now that you know more about the different types of diversity in a workplace, here's a quick look at the benefits of establishing these values in a workplace:
Creative problem-solving
Diversity in the workplace increases the chances of achieving better opportunities for creativity and problem-solving. Diverse perspectives and diverse backgrounds combine to widen the range of ideas and suggestions a team will have to move your business forward.
Better decision-making
No one can tell the future, but with a diverse team, you can peek around more corners and identify more pitfalls to avoid when making key decisions. When every employee is valued and heard, you get a better decision-making process.
Increased productivity
A diverse and inclusive workplace leads to more ideas, better decision-making, and an overall feeling of value. It leads to more engaged, connected, and yes,  more productive teams. 
Lower turnover
Diversity in the workplace helps create community, and community is hard to walk away from. If we've said it once, we've said it a thousand times: diversity is a retention strategy. 
Improved company perception
It seems obvious, but it bears repeating how you treat your employees has a pretty significant impact on how they view you. The same goes for customers and every other stakeholder. A company that values a diverse team is more positively perceived than one that does not.
Strategies for creating diversity in the workplace
Here are some valuable tips and strategies to create diversity in a workplace:
Foster inclusion 
It's not enough to have a diverse workforce. To nurture and maintain diversity, you need to create an inclusion-oriented culture, too. This might involve specific training and resources to make sure that all employees are recognized, respected, and accepted as they are.
Find out how recognition can mitigate the $322 billion cost of global turnover and lost productivity.
Recruit with diversity in mind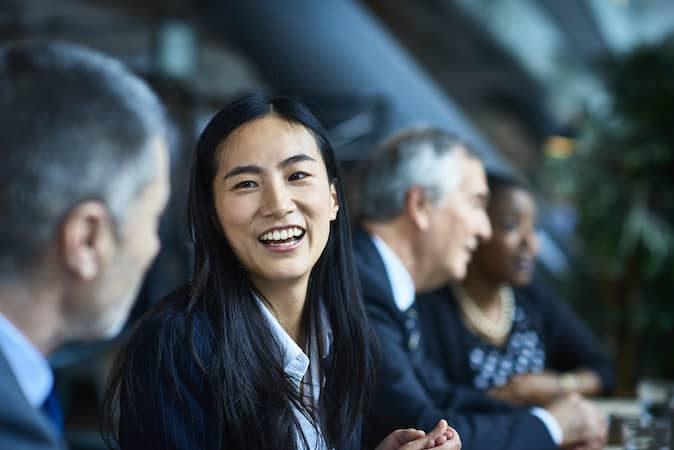 Decades of discriminatory hiring practices have often left certain employees at a disadvantage. Encourage recruiters to expand the focus of their search to find candidates with various backgrounds, especially internal and external types of diversity.
Educate current employees about diversity
To express the value of diversity and communicate why and how the company is going to cultivate it, look to educational resources. Seminars and group meetings teach employees about the new values of a company and the different types of diversity in a workplace.
FAQs
How do you measure diversity in a workplace?
There are various methods to check an organization's diversity, including monitoring different demographics within a company, such as:
How to integrate inclusivity into the company's core values?
While integrating diversity into a company may require major changes, here are some quick steps you can take to build momentum internally.
Conclusion
Establishing and maintaining diversity and inclusivity within a workplace is an iterative process. Because there are so many types of diversity and ways in which they intersect, it's likely that you will need to regularly update your diversity policies.
This requires commitment and continuous updating of policies and codes of conduct to make sure that everyone feels heard and included.
Think of these efforts as investments in your employees' well-being and humanity. Cultivating feelings of belonging encourages them to engage meaningfully, enhances their creativity, and ultimately helps your business.