Who makes up your boardroom? Or your senior leadership team? What about your managers? The answers to these questions will impact the entirety of your workplace. A diverse and inclusive workplace is more connected, more resilient, more effective, and more likely to set your business up for success.
But such a workplace doesn't happen by accident. It's the result of a concerted effort to make processes and practices more equitable and just.
Diversity and inclusion, along with equity, comprise DEI, an approach to business, culture, and people that prioritizes belonging for all and has become a must for organizations.
What is diversity and inclusion?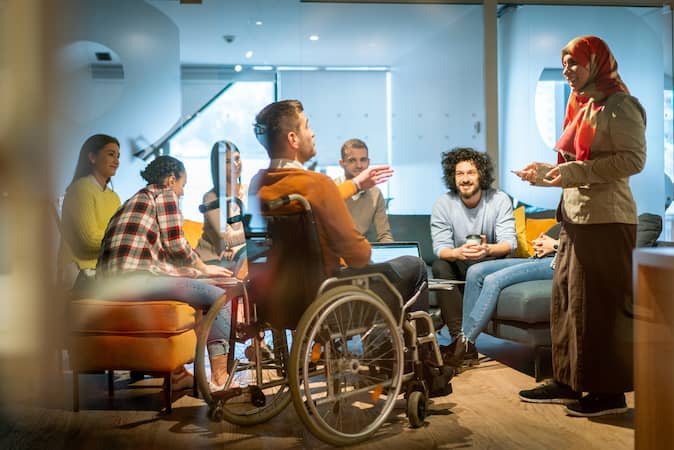 Diversity refers to a group of individuals of various races, ethnic backgrounds, genders, religious affiliations, and experiences.
Inclusion is the cultivation and maintenance of an atmosphere that allows all individuals to thrive with equitable access to opportunities to contribute and succeed.
Diversity and inclusion are core values necessary for any workplace to thrive.
Diversity and inclusion can have a massive impact on employee outcomes. Along with equity, DEI initiatives affect hiring processes, development, fair pay, and the employee's perception of the business.
What is diversity in the workplace?
Diversity in the workplace refers to an environment that reflects the diversity of the geographic area and the community in which the business operates.
It is a group that represents a mix of cultures, races, ethnicities, genders, sexual orientations, ages, mindsets, and just about every other characteristic out there.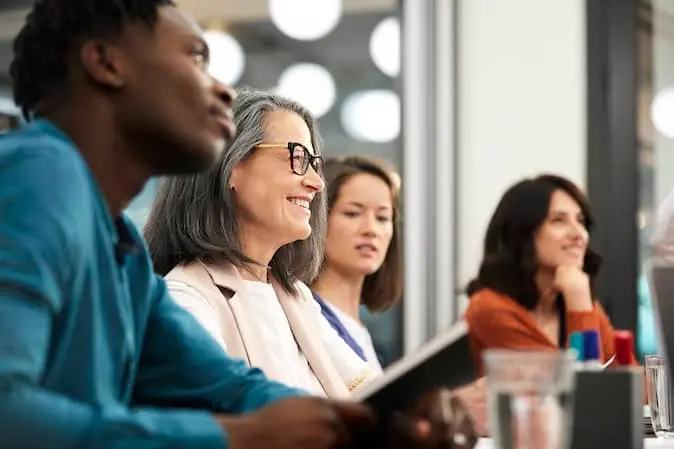 The traits on which we subconsciously tend to focus are typically ones that have faced discrimination historically, with biases that still linger today.
Examples of diversity in the workplace would include employees of various gender identities, racial and ethnic backgrounds, sexual orientations, ages, educational backgrounds, and life experiences.
What is inclusion at work?
An inclusive work environment provides all employees with equal access to resources and opportunities to succeed personally and professionally.
In an inclusive workplace, everyone in the organization feels respected, accepted, and confident that colleagues will respect their viewpoints and treat them as individuals with respect.
A prominent example of inclusion in a workplace would be giving employees the freedom to gather as they like to share common interests, such as a safe space for LGBTQ+ folks.
An inclusive workplace is one in which all employees feel able to advocate collectively based on whatever type of unique perspectives they have to offer.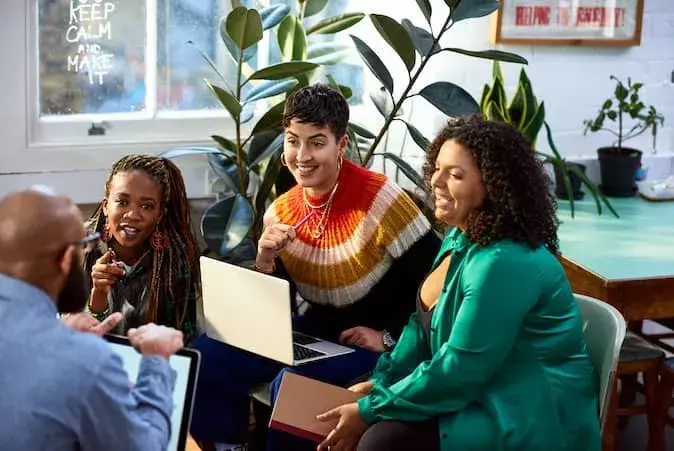 What's the difference between diversity and inclusion?
The difference between diversity and inclusion in the workplace is that diversity focuses on the workforce's makeup, while inclusion focuses on how well those employees feel heard and respected.
Both aspects need to coexist to foster a positive environment for workers of all professional backgrounds and ideologies.
Diversity without inclusion simply meets a hiring quota, which won't mean much if employees don't feel safe, respected, or appreciated.
Inclusion without diversity means that those professionals in the workplace feel respected and believe their viewpoints are welcome, but different perspectives to draw from are lacking in the workplace environment.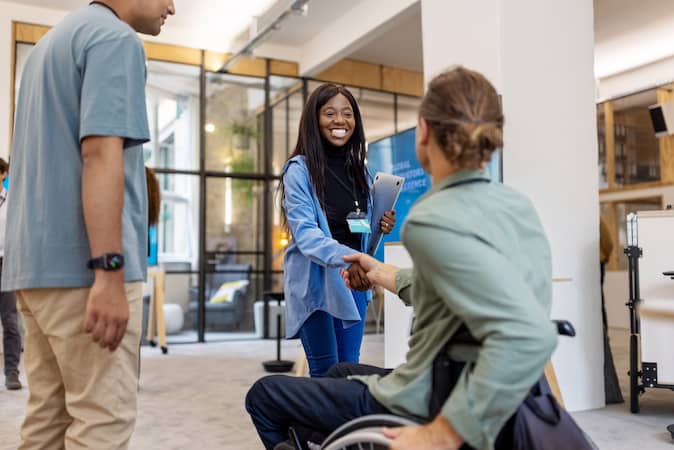 Why are diversity and inclusion important?
A diverse and inclusive culture helps businesses do right by employees and stay competitive. Cultivating such a workplace has become an essential component of any company's reputation.
If you don't want to see your brand's perception tarnished, investors pull out, and hiring dry up, you'll need to prioritize diversity and inclusion moving forward.
But your business benefits a lot more from diversity and inclusion than just a matter of reputation.
Initiatives like training on inclusive language set clear expectations around how employees should communicate with one another, clients, and in their lives outside of work.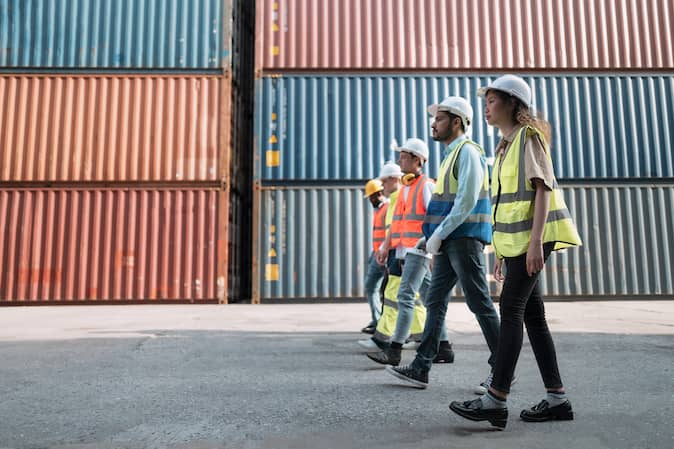 When communication is open and honest, employees will work together more cohesively, be more committed to your business, and be more productive overall.
Much of an employee's dedication is directly related to how well they feel engaged and welcomed in their workplace, and employee retention is far more economically viable than going through turnover.
Consumer loyalty and employee satisfaction can increase once you develop a diverse and inclusive environment in the workplace as well.
Benefits of a diverse and inclusive workplace
An inclusive and diverse workplace is one set up for success in the future of work. It is one focused on eradicating unconscious bias in all its forms and creating a space where people from different backgrounds and experiences feel like they belong.
In fact, that sense of belonging is one we all know so well, it's beginning to become a major focus for HR professionals thus expanding DEI to DEIB.
While there are countless long-term benefits to inclusion and diversity efforts, many benefits happen immediately. Here are just a few.
More innovation
An inclusive and diverse workforce boosts creativity, as varied perspectives are presented during projects. Approaching problems and developments from different angles will often yield more creative solutions and offer more significant results. In short, diverse teams think bigger and broader.
More successful hiring
Future qualified candidates will look at your DEI efforts and compare them to others. Employees are attracted to diverse companies because they provide enhanced growth opportunities.
When employees stay at a company for a long time, it's because they see a future there. Inclusion initiatives make it easier for all workers to build networks in their industry.
Better collaboration
Teamwork is statistically better than individual work regarding decision-making, and an inclusive and diverse workplace creates strong teams where all professionals can have their voices heard. That empathy and respect extended to everyone will have a positive impact on your company culture.
More motivation
Employees in a diverse and inclusive workplace tend to have a more significant emotional investment in the business. Catalyst research found that 35% of any worker's emotional investment and 20% of their desire to stay at a company relates to how the individual feels at work.
Less absences
Reduced absenteeism tends to go along with greater feelings of inclusion at work. It's no secret that employees will sometimes take a day off simply because they need a mental break, but when they feel respected and heard at work in an atmosphere of inclusion, the necessity of these mental breaks tends to become less frequent.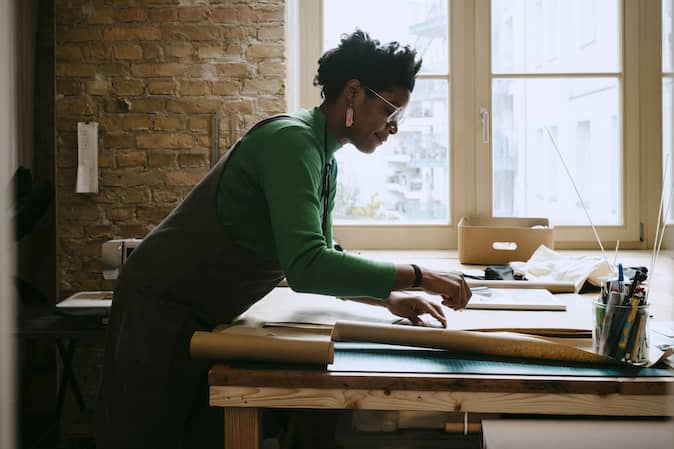 Examples of diversity and inclusion at work
We've talked broadly about what diverse and inclusive cultures at work can do for people, teams, and an entire organization. Now let's look at a few practical initiatives you could put in place today.
Employee resource groups
One of the easiest DEI initiatives to stand up is the creation of employee resource groups or ERGs. ERGs are voluntary, employee-led groups that build community and a sense of belonging in an organization.
ERGs are often formed around race, ethnicity, gender, disability, sexual orientation, parental status, national origin, religion or belief, or generation.
They are also meant to be employee-sponsored. For employers, working with ERGs on policies and changes to the workplace has two huge benefits. One, it's helping you fine-tune your strategy toward one your employees want.
And two, you are opening up the channels of feedback to go both ways. As mentioned, when your employees feel seen and heard, when they see their impact made on the company, they're more engaged, more collaborative, and more likely to stick around. Communities are hard to walk away from.
Re-evaluating hiring processes
If you're struggling to reach or hire diverse applicants, it might be worth re-evaluating the organizational methods of hiring.
If reach is the issue, as in, you're not getting any diverse candidates, it might mean you need to increase the amount of job boards you post roles to. If hiring is the issue, it could mean there is unconscious bias lurking in your screening and interviewing process.
One way to make sure diverse employees are at least considered for the role is through blind resumes. Unbeknownst to them, some hiring managers or interviewers might make assumptions about qualified applicants based on their name, gender, or background.
Eliminating that identifying information helps ensure that the focus remains on the candidate's competencies, skills, and expertise for the job they're being hired for.
Diversity training
While nameless resumes are a technical way to help remove biases, some, like any that creep into interpersonal interactions, require deeper training to eliminate.
Diversity training aims to bring awareness to unconscious biases, reduce prejudices and discrimination, and teach employees of all backgrounds how to work together effectively and respectfully.
Part of a broader plan for DEI training, diversity training is imperative for your organization to ensure best practices are being followed and new lessons and research can be presented.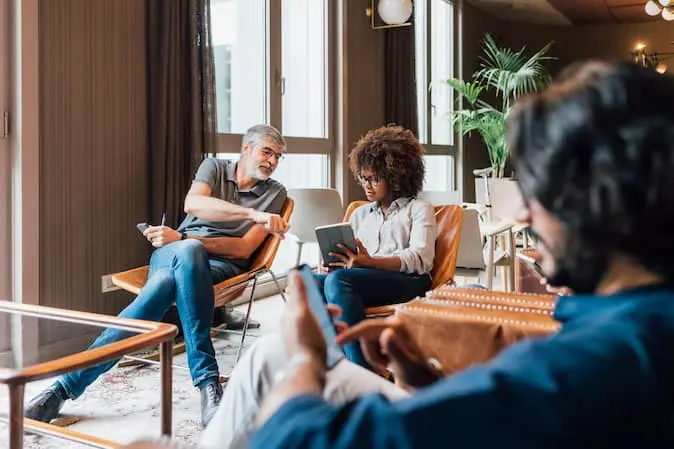 Key takeaways on diversity and inclusion in the workplace
A more diverse and inclusive workforce will be a key indicator for any business working to stay competitive in the modern marketplace.
Workhuman can help you foster the right atmosphere for your employees to feel respected and heard while inviting to participate in and involving them in the process of advancing your company's mission and vision.
With solutions to build high-performing workplace cultures based on recognition, you can begin to build workforce diversity and a more inclusive work environment.
When you do, you'll bolster your company culture, attract diverse talent, and continually uphold inclusivity and diversity initiatives that push your organization forward.
FAQs
What are the seven pillars of inclusion?
The seven pillars of inclusion are access, attitude, choice, partnerships, communication, policy, and opportunities.
Your company should champion all of these pillars to create an inclusive workplace culture. Being consistent in all these aspects leads to real change in your business and creates an environment where people are treated fairly, have equal access, and have the confidence to do their best work.
What are the four types of diversity?
To properly embrace diversity, it's important to understand it at a granular level. The four types of diversity are internal, external, organizational, and worldview.
Internal diversity is related to aspects of a person that the individual can't change, such as race, age, sexual orientation, national origin, or inherited genetic traits. External diversity covers social factors such as religion, socioeconomic status, cultural backgrounds, and education. Organizational diversity relates to job function and seniority, and worldview diversity covers topics such as philosophy, beliefs, and historical knowledge. Taken together, these four types of diversity are essential for creating a diverse workforce.
What are three ways to promote diversity?
You can promote workplace diversity by offering implicit bias training for everyone, including executives, mid-level managers, coordinators, and assistants.Additionally, creating ERGs, as described above, lets employees of all professional backgrounds and ideologies feel safe and have their voices heard. Of course, you can also make it a point to have diverse hiring practices to recruit professionals who can contribute dynamic perspectives to your business. Diverse companies often don't pick just one tactic, they make a commitment to a multitude. You can make sure your organization stays on track by defining clear DEI goals.
What are the qualities of an inclusive leader?
An inclusive leader is open-minded and collaborative above all else. Individuals who are inclusive leaders need to be able to listen to and respect the variety of perspectives at their disposal and foster an environment of teamwork that focuses on the human element of the workforce.Additionally, inclusive leadership requires an awareness of one's biases and a concerted effort to actively counteract them. In doing so, inclusive business leaders foster an environment of respect, civility, and acceptance of others' viewpoints, backgrounds, and perspectives on topics. Ultimately, they create a more inclusive company.
How do you create an inclusive environment in a workplace?
To create a more inclusive workplace, you'll need to ensure that employees are heard and respected. Allow them the opportunity to share their thoughts and ensure that everyone has the opportunity to succeed. Senior leaders can achieve this objective by providing safe spaces, educating executives and employees on biases, and creating inclusivity goals to meet.
In summary
An organization's success hinges on creating a more diverse and inclusive workplace. These values allow employees to feel valued and give them a chance to contribute fully by bolstering their sense of psychological safety and confidence.
Leadership teams that embrace these values promote fresh ideas and increased employee engagement, they attract job seekers and strengthen their talent pool, and they improve business performance and the decision-making process at every level of the company.