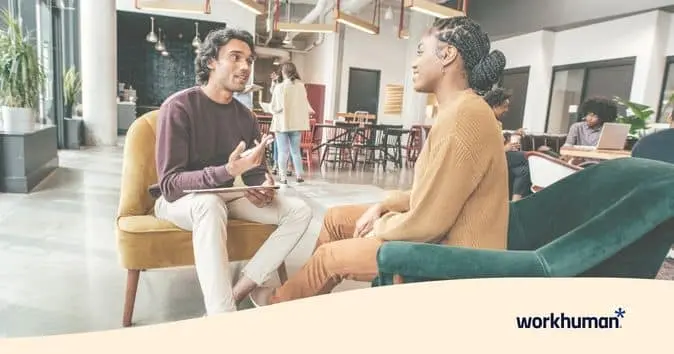 Leading expert in diversity, equity, and inclusion, Verna Myers once said: "Diversity is being invited to the party. Inclusion is being asked to dance." DEIB, or diversity, equity, inclusion, and belonging, aims to take that metaphor one step further.
Metaphors aside, what does a culture of belonging look like in the workplace? According to Gallup, it's a matter of creating genuine appreciation for everyone's differences and contributions. In fact, Gallup states "if managers could increase the number of employees who believed their opinions counted, organizations could reduce turnover by as much as 27%, safety incidents by 40%, and increase productivity by 12%."
So, how can organizations build an inclusive workplace where the entire workforce benefits from a diverse array of thoughts, experiences, and backgrounds?
In this post, we will break down what belonging truly means, why DEIB is so important in the future of work, and four ways to start building a culture that embraces equity, inclusion, and belonging.
What does DEIB mean?
DEIB stands for diversity, equity, inclusion, and belonging; and despite often being referred to as an acronym, these four letters hold a lot of weight on their own.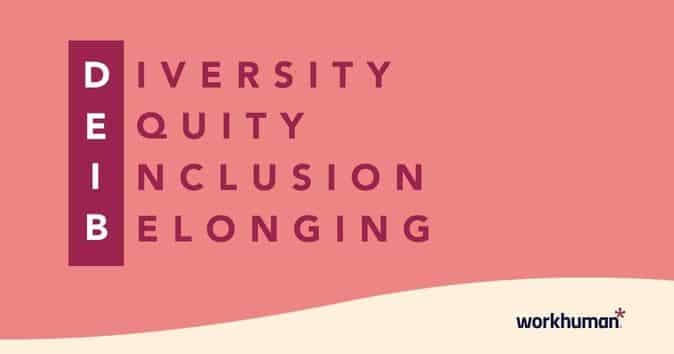 Diversity
In the workplace diversity refers to the range of similarities and differences each individual brings to the workplace. This includes national origin, race, age, gender identity, sexual orientation, and mental and physical ability, among others. A diverse workforce may have:
Employees from diverse backgrounds and experiences
Recruitment strategies aimed at increasing underrepresented groups and higher gender diversity
Diverse teams where employees feel accepted and valued for their unique contributions
Equity
Gallup defines equity as fair treatment, access, and advancement for each person in an organization. This may look like:
Pay parity up and down the org chart
A widely-diverse executive team
Accessibility and accommodations for employees of all abilities
Fair and equal access to learning and development opportunities
Inclusion
Inclusion in the workplace means employees feel welcomed and valued by the people and environment around them for who they are. Examples of this include:
A strong sense of physical and psychological safety

Gender neutral restrooms
Nursing rooms for new parents

Flexible work options
Employee resource groups (ERGs) for employees with similar experiences to connect
Celebrations of diverse holidays and traditions
Belonging
At work, belonging takes the form of employees actively wanting to bring their true selves to work because they know it will be celebrated and admired. That's what organizations should be striving for. Belonging at work can look like:
Peer-to-peer recognition for unique contributions
Social opportunities to connect with colleagues
Frequent check-ins between leaders and employees
Each aspect of DEIB on its own is important, but business leaders need to be aware of how the four entities work together as one cohesive strategy. If one of these pillars fail, they all do.
DEI vs DEIB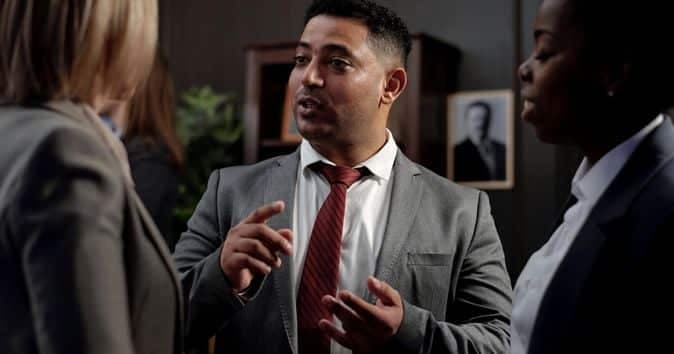 On the surface, this may seem obvious; the difference between DEI and DEIB is the fourth letter, B. DEIB is the same as DEI, but with some extra flare. Is it that simple? Not quite.
The difference between these two terms isn't the letters, it's the mindset. We need diversity, equity, and inclusion because those are the things that culminate belonging. And that is essential because without belonging, fewer employees will want to work – or stay – at the company.
DEIB recognizes the continual need to measure the humanity of a workplace, and diversity, equity, and inclusion are integral to that.
In the end, a culture of belonging cannot exist without a strong foundation of diversity, equity, and inclusion in place.
Inclusion vs belonging: know the difference
People often speak of inclusion and belonging interchangeably. Here's the difference, inclusion is action, while belonging is feeling.
Inclusion efforts are those that intend to create a welcoming employee experience for all employees. These efforts could be things like extensive onboarding or peer mentorship programs. But, whatever the initiative, its goal should be to ensure employees feel safe and valued, and to promote employee wellbeing, growth, and engagement.
When successful, these initiatives lead employees to feel like they belong; that their employers are looking out for them and their colleagues see them for who they truly are. And it takes the strongest inclusion strategy to make that kind of belonging happen.
Why is belonging important?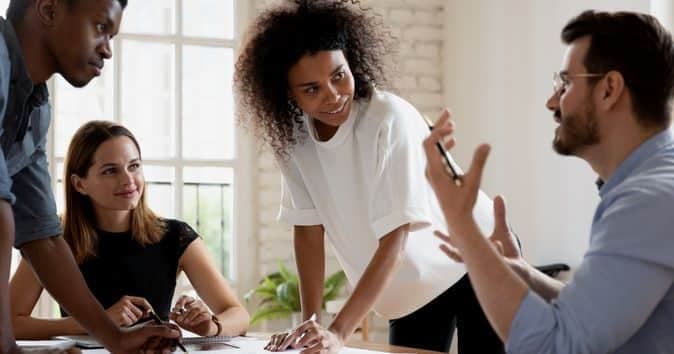 An equitable workplace and inclusive environment are two essential prerequisites for a true culture of belonging. And why is belonging so important at work?
According to research from Great Place to Work, when employees feel like they belong at work they are:
3x more likely to feel people look forward to coming to work
3x more likely to say their workplace is fun
9x more likely to believe people are treated fairly regardless of their race
5x more likely to want to stay at their company a long time
Delloite's research found DEIB initiatives are not only beneficial for workers, but they're also good for business. Belonging at work can lead to:
56% increase in job performance
50% reduction in turnover risk
167% increase in employer net promoter score
75% decrease in sick days
Today's world of work is more competitive than ever. Employee quit rates continue to soar and organizations looking to foster innovation, retain employees, and improve their financial performance need not look further than making diversity, equity, and inclusion company priorities in order to create belonging at work.
Social support is considered by many D&I practitioners as table stakes for belonging. Get started with four steps to create an environment that is conducive to a sense of belonging.
Creating a culture of belonging through DEIB initiatives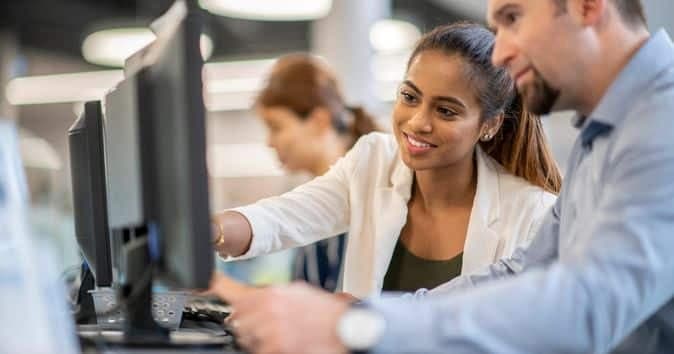 Making your company more diverse, more equitable, and more inclusive will not happen overnight. No employee is going to log off indifferently one day and feel a sense of belonging the next. That process takes time. However, that process can start as soon as you finish reading the next few paragraphs. Here's what you can do right now:
Employee resource groups
To feel like you belong, you need to feel understood, seen, and celebrated for who you are. And what better way to ensure that than to create spaces for people to connect with those who have shared lived experiences?
An employee resource group (ERG) can do exactly that. ERGs can be instituted for any group of employees and can make especially meaningful change for those workers who have traditionally been underrepresented or discriminated against in the workplace, as it provides a safe space for employees to share their thoughts and feelings without fear of consequences.
Examples of ERGs include working parents; women in technology; LGBTQIA+ employees; and veterans. An employee resource group can also boost belonging by connecting people with shared values, such as an environmental sustainability group or one advocating for mental health.
Learning and development opportunities
A company's leadership team should always be looking for new ways to coach and develop their employees. That's especially true for fundamental pillars of a workplace like diversity, equity, inclusion, and belonging.
To make meaningful and sustainable progress, consider implementing a DEIB training program for all employees. This training should cover the scope of DEIB but also be specific to the challenges your company is facing.
On a broad level, this diversity, equity, inclusion, and belonging training should include:
Educational resources on the history of discrimination against underrepresented groups
Strategies to overcome unconscious bias in the workplace
Inclusive language guidelines and exercises
Personal DEIB goal setting
There should also be training specific to managers. The future of work calls for managers who can lead a diverse team, embrace different skills and ideas, and promote inclusive environments.
Hiring and recruiting diverse employees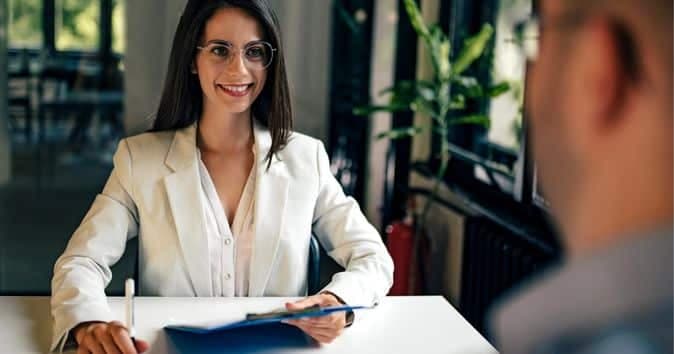 While DEIB practices require everyone in the company to contribute, it's up to HR teams, senior leaders, and C-suite executives – whether it be a chief people officer, chief human resource officer, or something else – to build and sustain its foundation.
One place to start is the hiring process. Some of the questions you may want to consider asking:
What are the demographics of the candidates we have interviewed over the last X time period?

Compare that with the demographic breakdown of your current employee base. If your employee base is less diverse than your candidate pool, that may mean your DEIB practices aren't doing their job.

Where are we posting jobs? Are we reaching the most talented candidates?

The most successful companies are ones that have diverse talent with different ways of thinking and working.

Are our job descriptions written with inclusive language that does not assume gender, race, physical ability, etc?
Do we actively promote our diversity, equity, inclusion, and belonging strategies on our website?

More and more, job seekers are looking for companies that prioritize DEIB, so when organizations commit to progress and share DEIB metrics as well as any mission and vision statements driving the efforts, it lifts them above the competition.
Employee recognition and rewards
Senior leaders should also look internally to see how candidates fare after the interview and onboarding process. They can do that with a comprehensive employee recognition program. It's possible to gain insights into who is getting recognized for their work and who isn't, as well as uncover patterns in the data to help mitigate inequity, disengagement, or turnover.
And when done right, a culture of belonging is strengthened when "thank you's" for good work can be shared up, down, and across the company by peers and managers alike.
According to a recent Workhuman-Gallup report, when employees said they receive monetary recognition, they are:
30% more likely to strongly agree they belong
41% more likely to see a path to grow at their organization
28% more likely to recommend their organization as a great place to work
So, when employees are able to give and receive meaningful recognition, it builds connections between co-workers and the organization, it contributes and opens the avenues to a greater sense of belonging.
FAQs
Why is DEIB important in the workplace?
Diversity, equity, inclusion, and belonging (DEIB) are extremely important for workplace morale and business success. Companies are not only more successful when they embrace diversity of thought, experience, and ideas, but they are also more attractive to job seekers.
Workhuman research found 72% of employees consider DEI initiatives in the workplace somewhat or very important to their tenure at the organization.
How do you promote DEIB in the workplace?
HR teams should actively promote DEIB efforts in the workplace through things like employee resource groups (ERGs), learning and development courses, guides to inclusive language, focus groups, and mental health resources.
Leaders should use data analytics to determine which issues are pressing, what's working, and what isn't. They should also embrace the iterative nature of the work. People analytics are a great way to keep efforts on track.
What are DEIB principles?
While DEIB principles should be different depending on your company and workforce, the foundation of your strategy should be one of respect, authenticity, humanity, and empathy.
Conclusion
"Right now" is the time to determine where your organization is on its path to being more diverse, inclusive, and equitable. The answer determines where your organization is on the path to creating a sense of belonging.
Bringing us back to Verna's metaphor, maybe you're still working on sending invitations out to the party. Or maybe, you've been planning the party for some time, and it's finally time to pick out music for dancing. But remember, the DEIB journey isn't over until everyone is dancing their hearts out.