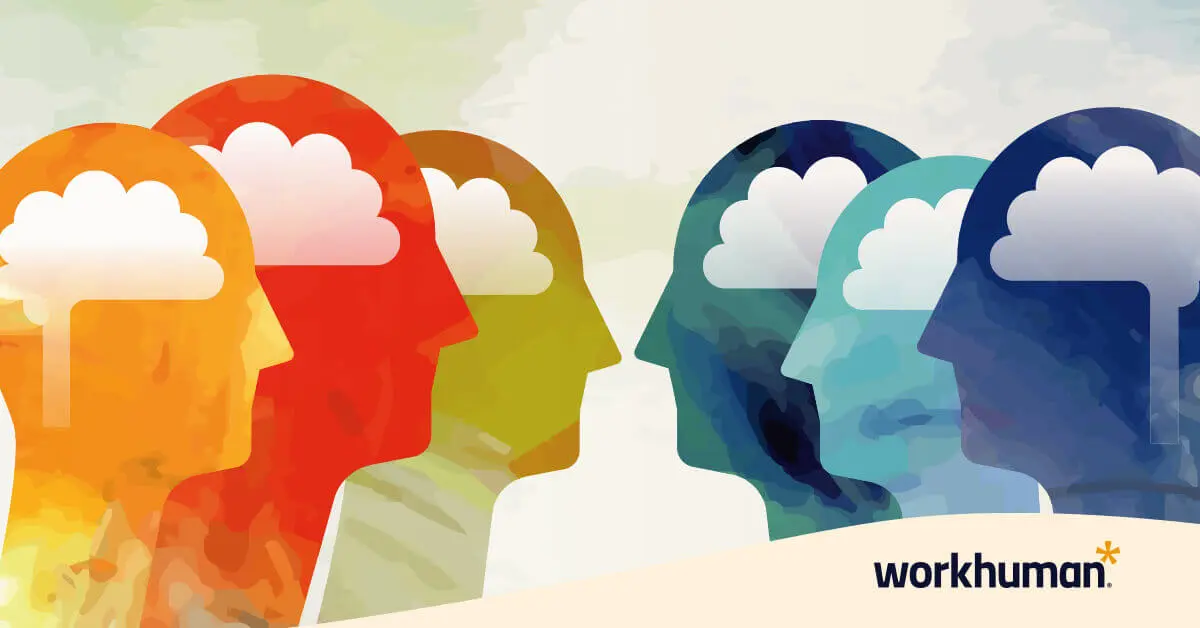 Neurodivergent people are grossly underrepresented in the American workforce. Too many employers have focused on perceived challenges of incorporating neurodiverse people into the workforce; too few organizations have acknowledged the remarkable abilities and superior work ethic that many neurodivergent people can bring to the job, whether they have autism, ADHD, dyslexia, or another difference.
"Neurodiversity is a dimension of diversity that's poorly understood," says consultant Jennifer Brown.
But chronic labor shortfalls exacerbated by the pandemic have caused more employers to resurvey American demographics for untapped talent pools. The talents and skills that neurodiverse people bring are many and varied. Autistic people sometimes have extraordinary powers of pattern recognition; some people with ADHD have an unusual ability to maintain deep focus and great stores of energy; many dyslexic people have superior spatial reasoning and visual imagination.
It's no secret that some of the most successful business leaders have dyslexia, dyscalculia, or ADHD, including Richard Branson, Charles Schwab and Carol Greider, a Nobel-winning molecular biologist. And many large employers, including Goldman Sachs, IBM, JPMorgan Chase, and Microsoft, have already launched programs to hire and advance neurodiverse talent.
So what does it take for employers to give neurodiverse talent a better shot at jobs and advancement? Leaders of neurodivergent communities have plenty of ideas.
How can we hire more neurodivergent people?
The first step to welcoming more neurodiverse people to your workforce is simply to make them feel welcome.
"We're looking for deficiencies in the traditional hiring process and creating a safer space for someone to talk about what might otherwise make them uncomfortable," says Douglas Brush, co-chair of the neurodiversity ERG community outreach chapter at Splunk, where he advises client on information security.
"In the most eyes-open approach, affinity groups tell management, 'Here's what we need to see in a hiring process to avoid bias,'" says Brown. For example, a video interview can be conducive to sidestepping biases that often arise in person.
Neurodiverse people work in a wide range of jobs at Splunk. "Some, like me, have very outgoing roles," says Brush, who gives speeches frequently. "Others are more comfortable staying behind a keyboard. But one thing that neurodivergent people all have in common is that we love problem-solving."
Companies like IBM are taking concrete steps to enable applicants to fully demonstrate their abilities during their candidacy.
The IBM neurodiversity initiative's hiring program aims to fill skills gaps in the company's workforce of about 250,000. "IBM hires for skill," says Natalia Lyckowski, who is neurodivergent and is IBM's global neurodiversity advancement leader and a business transformation analyst. "If, for example, a candidate chooses to disclose they need extended time on a test, they can request a success enabler to help them remove bias."
Whatever steps an organization takes, it's critical to take a hard look at the role of privilege and connections in hiring. Some even argue that business skills often considered foundational are actually irrelevant for many workers, such as individual contributors who can be a company's greatest creative force.
"The valuing of managerial skills, relationships, likeability, executive presence – these have traditionally mattered, but I would call them biased," says Brown. "We're comfortable with people who resemble us."
How can we help neurodivergent employees be successful?
Supporting neurodivergent workers' careers isn't about trying to neutralize their differences, according to Lyckowski. "We're not broken," she says. "It's a matter of looking at strengths and at the environment and asking 'How can I help you succeed?' not 'What accommodation do you need?'"
For example, some neurodivergent people are more productive and happier if they simply wear noise-canceling headphones in the office or work under dimmed lights. "We're looking to create situations where particular neurodiverse people can flourish with their technical abilities," says Brush. Splunk has found that some autistic people excel at the very complex analytical work required in cybersecurity, where millions of job openings go unfilled.
Brush finds that some neurodivergent people, having grown up in online communities, are more comfortable interacting with peers via social channels such as those in Microsoft Teams and Slack.
Your company may want to partner with a knowledgeable government agency or nonprofit organization to learn how to better serve neurodiverse job candidates and employees. Neurodiversity Hub offers a directory of resources for employers.
Once we've hired neurodiverse people, are we done?
As with all employees, neurodivergent new hires aren't likely to achieve their professional potential if, after onboarding, they're left to sink or swim. That's a key reason why IBM offers neurodiversity acceptance training to all employees in multiple countries and languages.
Supervisors should check in regularly with neurodiverse workers and keep them focused not only on the job at hand, but also their path forward in the organization. "Managers need to be more proactive in sponsoring talent they want to stay in the organization and grow in their careers," says Brown.
For some neurodivergent professionals, this may mean charting a career path that doesn't entail climbing a ladder to manage ever greater numbers of people. "I've tried to champion new, nontraditional managerial paths, like managing a technical lab," says Brush.
RELATED POSTS
The Power of Language: Shifting DEI Conversations to Promote a Workplace for All