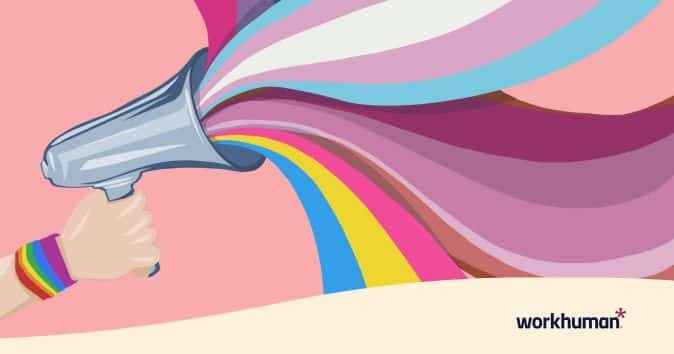 Celebrating Pride Month at work is an important way to show LGBTQ+ employees that your organization is a safe and inclusive space.
According to a LinkedIn survey, 77% of LGBTQ+ professionals believe it is important that a prospective employer openly expresses support for the queer community. 
Honoring LGBTQ+ history throughout Pride Month and beyond can help create a sense of safety and belonging for these individuals.
There are endless ways to observe Pride, but for maximum impact, your organization's Pride celebrations should be creative, educational, and honor the historic roots of this heritage month.
In this post, we'll show you 21 fun Pride Month ideas and activities that are perfect for celebrating at work.
Why is it important to celebrate Pride Month at work?
Regardless of the political strides that have been made, the queer community still faces violence, oppression, and a lack of protection under law. LGBTQ+ people can face discrimination in hiring, housing, and many other arenas of life. 
There are still many oppressive laws in place criminalizing queer people and they often face a lack of legal protections. There are also hurtful stereotypes still plaguing queer people, which can lead to interpersonal prejudice and harmful stigmas.
Observing Pride Month can help educate the public on queer issues and forward the fight for acceptance and equality.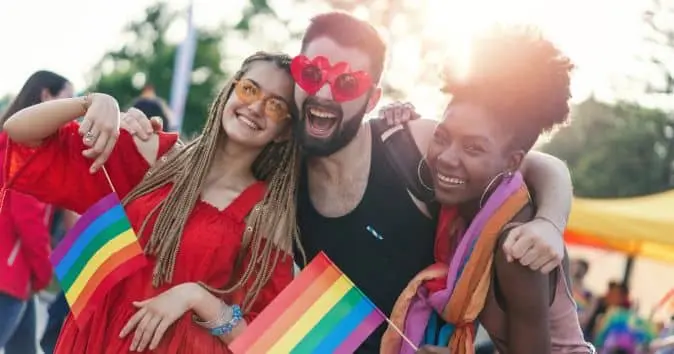 How can companies celebrate Pride Month in a more inclusive way?
Be mindful of people who aren't "out" or don't want the spotlight
An individual's sexual orientation and gender identity can be extremely intimate subjects, depending on the individual. Pride Month is not a time to force anyone to "come out" in the workplace or share details about anyone else's identity with colleagues.Also, many employees may not want the extra attention of being recognized or honored for being who they are, and may prefer to go about work as per usual, being viewed exactly like everyone else. 
Remember that Pride is much more than just a party
The first Pride was a monumental protest against police brutality toward LGBTQ+ people in public spaces.
The loud, colorful festivities we have today to celebrate Pride Month can feel like a far cry from these roots and have little political impact without careful, intentional planning.
Especially in big cities where Pride parades often involve huge parties and weekends full of festivities, it can be easy to forget that so many LGBTQ+ people are still fighting for equal rights and protections today.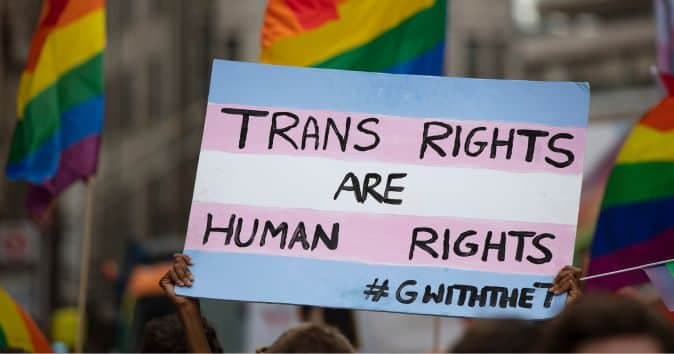 Do not assign unpaid labor to LGBTQ+ employees
It is extremely important not to burden queer employees with responsibilities tied to Pride Month unless they volunteer to take on the extra work. Otherwise, your company is simply demanding unpaid labor from a marginalized group, which is fundamentally unethical.
Do not put workers on the spot to share personal stories or information
Sexual orientations, gender identities, romance, and relationships are all extremely personal topics. Pride Month is not an invitation to ask employees invasive questions about their personal histories or lives outside of work.
This information is simply not owed to anyone under any circumstances, whether or not this employee is "out" in the workplace.
Participation should not be mandatory for anyone
There are a myriad of reasons why your employees may not feel comfortable participating in Pride Month activities, regardless of their personal identities.
To make Pride Month activities more fun for everyone involved, only workers who enthusiastically want to participate should be involved.
Forceful participation will only lead to discomfort, potential interpersonal conflict, and weakened impact.
21 Pride Month ideas and activities for work:
1. Create a collaborative Pride playlist
Celebrate Pride by encouraging employees to create a collaborative playlist. This Pride playlist should feature music from LGBTQ+ artists, songs about self-love, self-acceptance, and celebrating diversity.Coming together through music can be a fun way to celebrate pop culture, honor artistic expression, and find a new favorite song.
 2. Raise funds for a charitable cause
This is a strong option for employees who want to celebrate Pride month but don't have any spare time to do so.
If it's within your company's budget, promising to match employee donations is an exceptional way to show solidarity and support for a worthy cause. Some noteworthy organizations to donate to are: 
3. Expand your diversity training and education
Corporate diversity trainings often carry a negative reputation of being dry and repetitive. Revamping your program during Pride Month can pique employees' interest and concerns in new ways, having a much greater impact than reciting the same old rote information.
There are always next steps that can be taken to foster a more inclusive environment with stronger DEI initiatives and a more robust company culture.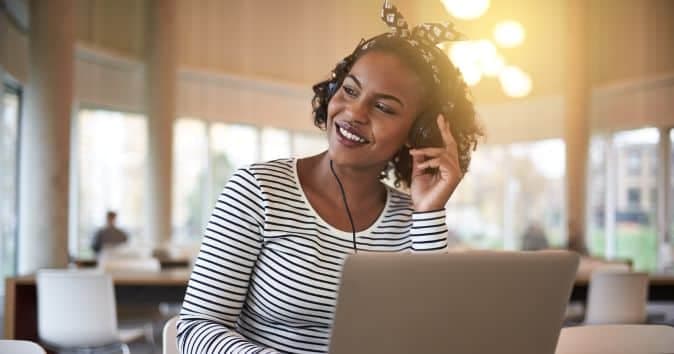 4. Volunteer to support LGBTQ+ causes
Community service is an excellent way to celebrate Pride Month while giving back to the local community. Not only is a corporate volunteer day a top-notch team-building opportunity, it's also one of the most impactful ways to support queer communities in need.
Partnering with local nonprofit organizations can also be a powerful networking opportunity and may help build professional connections with other organizations in the area.
5. Empower LGBTQ+ employees through networking events and conferences
Attending conferences for LGBTQ+ professionals can help queer employees make valuable connections and feel inspired to succeed.
At these events, your employees will learn to see their full career potential, gain new strategies to foster inclusivity in the workplace, and celebrate Pride and diversity. Some well-respected organizations that host these events are:
6. Facilitate a Pride Month "lunch and learn"
"Lunch and learns" can be time-effective opportunities to educate your employees. Because of the casual setting, it can be more comfortable to discuss complicated topics and facilitate an open dialogue.
Also, hosting an event during employees' lunch hour can help those with packed schedules participate in Pride Month celebrations. Some powerful discussion topics may include:
"Coming out" in the workplace
How to be a better ally to your LGBTQ+ colleagues
Fostering trans inclusivity at work
Intersectionality and the nuances of identity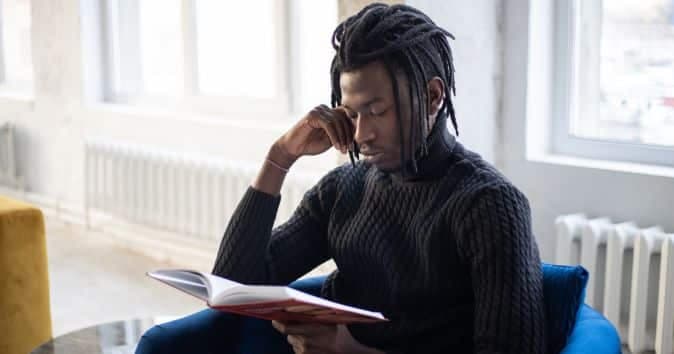 7. Coordinate a Pride Month book club
Reading a book written by a queer author or featuring LGBTQ+ characters or topics can be a fun way to expand perspectives.
Not only is this an educational opportunity for employees, it's also a bonding opportunity as it gives coworkers a chance to interact with each other outside of their established roles.
Seeing one another in a new light and discussing fresh topics can be a positive way to foster team building and respect. If things go well, your Pride Month reading club may even want to meet every month!
Some excellent book suggestions to get started are:
8. Host a Pride Month movie watch party
This can be a simple, cost-effective Pride celebration for your organization. With just a projector, popcorn, and some snacks, you can create a fun, cozy Pride party.
This can be a fun way to celebrate Pride Month virtually with remote teams streaming the movie at the same time from the comfort of their homes. Some educational and entertaining LGBTQ+ movie options are: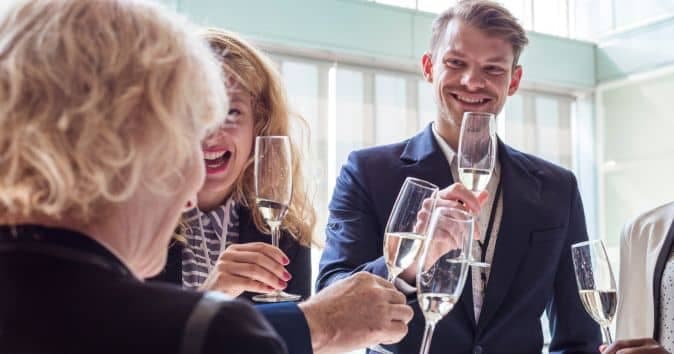 9. Celebrate with a Pride happy hour
This can be a great chance for employees to mix, mingle, get to know one another, and maybe become friends with someone they wouldn't have otherwise crossed paths with.
You can have employees create or name fun signature cocktails for Pride Month.
However, it's also important to remember to offer non-alcoholic beverage options at events so that everyone who wants to can participate, regardless of their dietary needs or lifestyle.
10. Support and show solidarity for the trans community
So many transgender individuals today are still fighting for protections under federal and state law, equal opportunity, social acceptance, and basic bodily safety as they move through the world.
It is of paramount importance to show support for this highly marginalized group through compassion, empathy, celebration, and reverence for their struggles. 
This Pride Month, you can support the trans community by reading books by trans authors, voting for protections that help these individuals, and making a personal pledge to raise awareness and speak out against transphobia you overhear.
11. Create Pride blog articles or social media posts
Blogs and social media platforms provide ample opportunity to educate your readers and followers.
Consider featuring spotlights of out, influential queer professionals within your organization (with their permission, of course), educational posts about queer trailblazers in your industry, or fun Pride Month ideas for other companies, like the one you're reading right now! 
Just remember in all your content to avoid performativity and virtue signaling and ensure that your internal work culture truly aligns with the values you're representing externally.
12. Attend a Pride parade
This can be especially fun and exciting if it's your employees' first Pride parade.
Not only can this be a memorable team bonding activity, but you may also be able to represent your organization by entering a company float into the Pride march.
Employees can also attend a virtual Pride parade, which is a fun, simple way to celebrate Pride month online for remote employees.
13. Organize a Pride Month trivia night
A Pride Month trivia game can be a fantastic opportunity for employees to learn important facts about the rich history of the queer community.
Encourage employees to come up with fun, Pride-themed team names and, for extra incentive, offer prizes for participation.
Pride Month games such as trivia are valuable options to engage remote employees in your DEI initiatives and company culture.
See also: 14 DEI Activities for the Workplace
14. Support LGBTQ+ owned businesses
Purchasing goods or services from queer-owned businesses is a powerful way to "vote with your dollar" and support the LGBTQ+ community.
Consider having breakfast or lunch catered by a queer-owned restaurant or choosing that location to host the company happy hour or Pride party.
Patronizing these establishments will also help support financial equity in the queer community as you celebrate Pride.
15. Establish or enhance your LGBTQ+ Employee Resource Group (ERG)
Employee Resource Groups are an impactful way for passionate employees to gather together and make positive contributions to company culture.
These groups are proven to increase employees' sense of psychological safety within their workplace.
Participation in ERGs can help LGBTQ+ employees battle feelings of isolation or otherness within the office, as they provide a safe space to discuss the nuances of navigating identity politics in the professional sphere. 
Having multiple ERGs join together to promote intersectionality during heritage months, such as when celebrating Black History Month, can also help strengthen the sense of unity within your organization. 
16. Feature an impactful speaker or educator in your inclusion workshop
While having a member of your internal Human Resources team or an employee volunteer talk about Pride Month can be helpful, professional speakers may have new, creative angles to offer your team.
Because educators are trained to create maximum impact through their work, this can be an opportunity to create even more healthy change within your organization.
Since an inclusion workshop can easily be streamed online, they're an excellent addition to your organization's list of virtual Pride month ideas. 
17. Reevaluate your company's discrimination and diversity policy
A study conducted by LinkedIn found that 57% of LGBTQ+ employees want their company to have policies in place to protect the queer community.
As language, legislature, and social conventions continuously evolve, it is imperative to ensure your company's diversity and inclusion policies are iterative and up to date.
If your organization does not already have one, it may be worth hiring a legal consultant who specializes in these matters to review your policies.
This will help insure that your corporate values and company culture are aligned with progressive values and that each employee can be their authentic self within your organization.
18. Feature daily bios of LGBTQ+ people throughout history in your internal communications platforms
Educating your employees on queer history will not only make them more well-rounded individuals, it will also help foster a sense of empathy as they bear witness to the struggles and triumphs of oppressed people throughout history.
Sending out small snippets of information daily through email, Slack, or other means can help expand perspectives, honor the richness and diversity within the LGBTQ+ community, and encourage your employees to be lifelong learners.
19. Educate your whole team on using more inclusive language
You can work to make your conversations more inclusive by analyzing unconscious biases, avoiding ableist language, and ensuring that your discourse is LGBTQ+ inclusive.
While many professionals are becoming increasingly aware of the importance of gender-neutral language in the workplace, this is not the only way to foster inclusivity in conversation. 
It's also important to avoid compulsory heterosexuality in the workplace or functioning under the assumption that everyone is heterosexual unless you're told otherwise.
For example, asking young women if they have a boyfriend or assuming that a man who is getting married to a woman is straight and not bisexual can be signs of unconscious bias and compulsory heterosexuality.
Gender stereotypes and biases in language often show up in conversations about children.
Telling the parent of a baby boy that he's going to "get all the girls someday" or that their "tomboyish" daughter will "grow out of it when she's older" are examples of seemingly innocent language that carry an undercurrent of homophobia and transphobia.
If you want to provide your team with additional support for this movement, Inclusion Advisor can be especially helpful as a check on word choice.
20. Distribute helpful resource lists
It's important to remember that not all Pride Month ideas have to be lighthearted and playful.
There are many serious issues within LGBTQ+ people and their families face that deserve respect and reverence.
Community resources have historically served as fundamental lifelines within the queer community.
Compiling a list of available services on the local, state, and national level could be life-changing or even lifesaving for an employee in need.
21. Encourage employees to share their pronouns in their email signatures, Slack bios, etc. 
While pronoun sharing is intended to be an inclusive practice, that's only the case when participation is voluntary and no one is being forced to "out" themself.
It is extremely important not to make this practice mandatory. Some employees may not be ready to share their pronouns with coworkers, or they may be more comfortable using different pronouns in the office than in their personal lives and may not need a reminder of this discrepancy. 
Reminders for celebrating Pride Month in the workplace: 
Pride Month can bring up a lot of complicated feelings for LGBTQ+ employees
Pride Month can be a somber time for some queer people. Because of their identities, many people still face familial rejection, community ostracization, workplace discrimination, and even violence.
Participation in Pride Month activities should never be forced or required, as many people have very different relationships with this time. 
All LGBTQ+ employees do not want, need, or value the same things
As you are celebrating Pride Month, it's important to remember that this community is as diverse as any other.
Lesbian, gay, bisexual, and transgender people lead vastly different lives from one another, and there is as much diversity within this community as there is outside of it.
It is impossible for one person (or a small group of people) to speak for an entire group. It's important to remember that each person's feelings, experiences, and opinions are their own, regardless of shared identities. 
Be open to feedback from queer employees
A simple way to start creating change is to remember to never speak over others' lived experience, regardless of your training or role. This is especially important for members of Human Resources or professional DEI teams.
Education and training on the nuances of other's identities does not give anyone the authority to speak for a marginalized group they are not a member of.
Even the most well-intentioned plans can sometimes strike a nerve with someone. Being open and receptive to honest feedback from employees about what did and didn't work will only make next year's celebration more impactful and inclusive.
You may also find that some of the best Pride Month ideas for the next year's celebration come from these conversations.
Keep Pride discourse workplace appropriate
Remember that not everyone is comfortable sharing details of their sexual orientation or life outside the office, nor should they be pressured to do so.
Employees' personal and romantic lives are generally not up for public discussion in any other circumstance, so celebrating Pride Month at work shouldn't be an excuse for invasive or unwelcome questions, especially those of a sexual nature.
Avoid "rainbow-washing" and empty gestures
While it may seem fun to decorate the office in rainbows or create Pride-themed swag with your company logo, it's important to ask yourself what the goals of those actions are.
While they can be fun ways to express creativity, they may not be the most meaningful or impactful ways to celebrate Pride Month, especially if no progressive action is being taken in tandem.
FAQs
What is Pride Month and why is it observed?
Pride Month is a celebration of LGBTQ+ identities and history. It is observed as a commemoration of the Stonewall Uprising, which was a protest in New York City in June 1969.
Pride is celebrated every June to honor the LGBTQ+ community's triumphs, present struggles, and ongoing fight for equality.
How do you create awareness of Pride Month?
Showing support for the LGBTQ+ community during Pride Month is very simple.
Hanging a Pride flag, a trans flag, impactful queer art, or posters with quotes from inspirational queer individuals can be solid first steps to showing solidarity for the LGBTQ+ community in your workplace.
To progress from creating awareness to making an impact, please see the suggestions above. 
How can I be a better ally to LGBTQ+ people?
Effective allyship begins with effective listening. The most powerful allies are those who use their privilege to amplify the voices of the unheard.
Taking time to get to know the queer people in your life beyond the basic facts of their identity can help you better understand the struggles of this marginalized group.
Closing thoughts
Celebrating Pride Month at work is a tremendous way to help foster a sense of belonging and improve employee morale within your organization.
Recognizing diversity and honoring this month's historic roots can help make your place of work a safer space for everyone, not just your LGBTQ+ employees.
Whether you're honoring Black History Month, Pride Month, or taking the time to celebrate Women's History Month, maximizing your company's efforts to enhance diversity in the workplace is sure to create endless positive ripple effects.