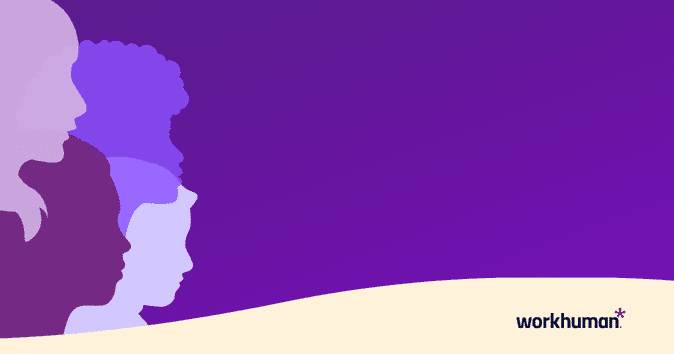 This year's International Women's Day theme of #EmbraceEquity calls to mind the wise words of executive Sheryl Sandberg, "In the future, there will be no female leaders. There will just be leaders."
Today, and during all of Women's History Month – which is commemorated every March – workplaces can celebrate the accomplishments and contributions of women – identifying humans everywhere with activities to increase visibility, call out inequality, and build stronger DE&I initiatives.
In this blog post, we will go over how to celebrate International Women's Day and how organizations can lift up women leaders while also inspiring the next generation to continue this legacy of excellence.
Why is it important for companies to celebrate International Women's Day?
According to McKinsey, for every 100 men promoted to a management position, only 87 women can say the same; for women of color, this number is even less with only 82 women of color receiving promotions. Womankind Worldwide has found that 1 in 3 women worldwide experience violence in some form. Women also lead less than 25 of the world's 196 countries. And those are just a few of the countless reasons why it's important to preserve women's history and elevate women's issues, this month and every month.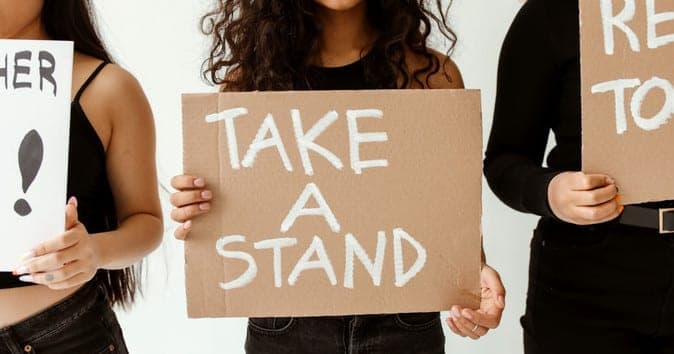 Joining the fight for equity means acknowledging that we still have a lot of work to do to create a truly equitable, inclusive workplace and world. And that begs us to first understand the difference between equality and equity.
A common image to explain this is three people of varying heights looking over a fence to see a baseball game. Giving each person a box of the same height to see over the fence is what equality looks like.
Giving each person a box that's the specific size they need to see over the fence is equity. It's about meeting people where they are. Equality offers the same resources or opportunities, while equity provides the exact resources and opportunities to create an equal outcome. Equality is one-size-fits-all, equity is personalized.
Through the lens of women's advancement, gender equality is like a woman's right to vote. While women's suffrage provided women with the ability to vote, that does not mean it changed the systemic disadvantages faced by women in society.
Why? Because voting isn't enough if these women are not also part of a global culture that supports every aspect of their lives. Similarly, women's suffrage for white women came much sooner than for women of color and other traditionally marginalized groups. These policies that benefit white women may not benefit women of color or transgender women and other non-gender conforming people who've been oppressed in more dangerous and isolating ways than their white counterparts.
And because gender itself takes on a different meaning for everyone, this month can be a catalyst for an honest dialogue about gender and inclusivity in today's workplace. Embracing equity and empowering women demands thoughtful celebration around the intersectionality of these communities.
14 examples of International Women's Day activities at work
So, with all these nuances and complexities, we've put together a list of activities to thoroughly celebrate International Women's Day and Women's History Month in the workplace, and all year around.
1. Spotlight amazing stories
Whether it's to amplify the personal and professional accomplishments of your employees or shout out industry changemakers, historical trailblazers, unsung heroes, or modern influencers, weekly profiles shared across internal and social media channels are thoughtful International Women's Day ideas.
The National Women's History Museum has an extensive biography section to choose from and the International Women's Day website houses a trove of profiles to raise awareness around influential women and their invaluable contributions to our world.
At Workhuman®, our Women & Allies employee resource group (ERG) has leaned into the #EmbraceEquity theme by asking our women-identifying humans who want to participate to share their experiences in the workplace and beyond with an additional focus on visibility and intersectionality.
Those who chose to share are highlighted on our Life at Workhhuman blog, and you may even find a few of their quotes sprinkled throughout this piece! Keep reading on to celebrate International Women's Day and Women's History Month while bringing attention to the real, lived experiences of women.
2. Bring in a guest speaker
One of the best ways to engage your workforce around Women's History Month is by inviting a dynamic guest speaker to share their inspirational experiences, struggles, and triumphs. Hearing firsthand from a passionate activist, expert, or advocate for social change builds empathy and understanding about the challenges women face every day.
If you're a fully remote company, register for a virtual event together – check out the International Women's Day Event Showcase Page for a global list of events featuring stellar speaker lineups.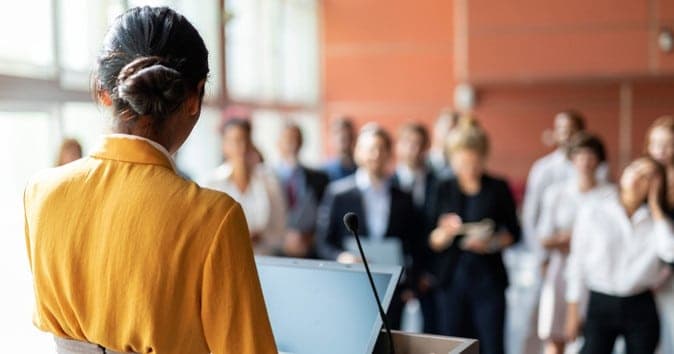 3. Host a networking event
Nothing beats authentic human connection, so why not host a women-led networking event? Women lifting women is a powerful force in the fight for workplace parity, and gathering with other colleagues can be a key driver in accelerating this progress.
These networking sessions work great as International Women's Day events, but are also beneficial all year around. Sessions can be specific to certain groups, such as women writers or women in healthcare, or can be opened up to everyone. The most important thing is creating the space for inspiring women to lift each other up.
Workhuman employee, Essra Champion, has found networking with women in the technology space to be beneficial in her career:
"Having female role models and mentors in tech can be especially helpful in providing guidance, support, networking opportunities, and even psychological safety that can help women navigate the workplace and achieve their career aspirations."
Feel free to get creative. Ditch the run-of-the-mill breakfast or happy hour and go throw some axes together, unleash on the patriarchy in a rage room, or opt for forest bathing and find your collective zen. Or better yet, find an International Women's Day event near you and attend it together.
If in-person networking isn't feasible, share World Pulse, a women-led social network for social change, with the women in your organization. This platform is a place to connect with other women from 227 countries and territories, share stories, elevate voices, and change communities for the better.
4. Start a women's employee resource group
Employee resource groups (ERGs) are voluntary, employee-led groups intended to foster a diverse, inclusive workplace. If there's not already an ERG for women in your office, now's the time to lay the groundwork so your colleagues can have an outlet for connection, professional development opportunities, mental health support, and personal growth.
A women-focused ERG would also be your best friend when planning events and activities for Women's History Month. Check out this guide around setting one up.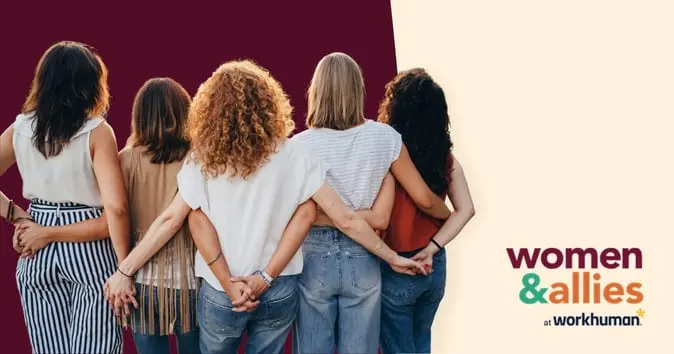 Caroline Kaine - a member of Workhuman's Natural Language Processing team - explains:
"Finding a network of women or joining an ERG that offers women the opportunity to join forces to draw attention to gender bias and advocate for meaningful change is another great way to increase visibility for all women and learn more about women's experiences that might differ from your own."
Inviting allies to join ERGs to support their colleagues is key – so make sure to include everyone and always use inclusive language. Engaging men and involving them in the conversation as more than just passive listeners is critical when it comes to gender equity at work.
Spark an honest conversation so they can hear the real struggles of their peers and play an integral part in determining how, as allies, they can use their position to benefit others. Or set up a DE&I training specifically for male counterparts who want to be better allies.
5. Go global with education
There are endless resources you can share with employees, but it's important to acknowledge the sweeping differences in women's lives across all corners of the world. Here's a broad scope of lived experiences in mediums for all types of learners:
Online resources
Documentaries
Podcasts
6. Treat them to trivia
Who doesn't love some friendly competition? Let employees form trivia teams and choose names inspired by Women's History Month (like the Notorious RBGeniuses). This trivia won't hinge on useless facts, though – like how there are 32 muscles in a cat's ear. It will drop knowledge about some game-changing, historical women. You can make up your own questions or use this set by Krafty Lab. And if you'd rather go the Jeopardy route, here's a ready-made game.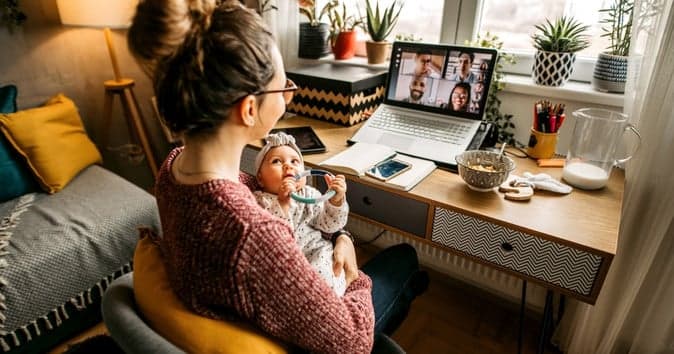 7. Support women-owned businesses
Another celebration idea is sending employees or customers gifts from women-owned businesses – like the rich collection at Women Owned. If you want to champion an ethical, sustainable business at the same time, here's a comprehensive guide to these businesses that operate with a dose of altruism.
If food is love, another way to champion women entrepreneurs is to stock your office kitchen with a host of yummy snacks created by them.
8. Create an office art gallery
Set up an exhibit space where people can admire famous prints by masters like Georgia O'Keeffe and Frida Kahlo – OR feature work by your own artistically gifted women employees. You could even bring in local female artists to display and sell their work in your gallery space year-round.
9. Make a Women's History Spotify playlist
Curate a playlist with tunes by beloved and newly emerging female artists in the music industry and share it with your company. Employees will get their groove on during their commute or on a break and feel inspired because of it.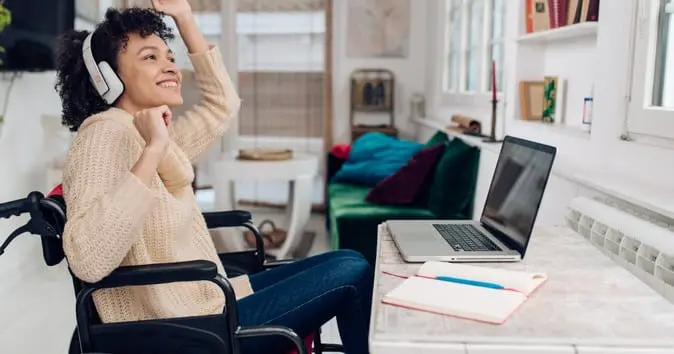 10. Host a book club
Starting a book club that focuses on works that celebrate women is an engaging way to create more workplace allies and build empathy around women's shared experiences. Women make up a large chunk of the literary canon, but here are 31 compelling books to consider for your Women's History Month read.
11. Donate to a charity that benefits traditionally marginalized groups
Celebrating International Women's Day and the broader month by donating to a worthy cause that helps women or other underrepresented groups in need is a meaningful way to make a difference as a company, and can be done on a global or local level. From educating young girls to addressing female health issues, here are some places to start.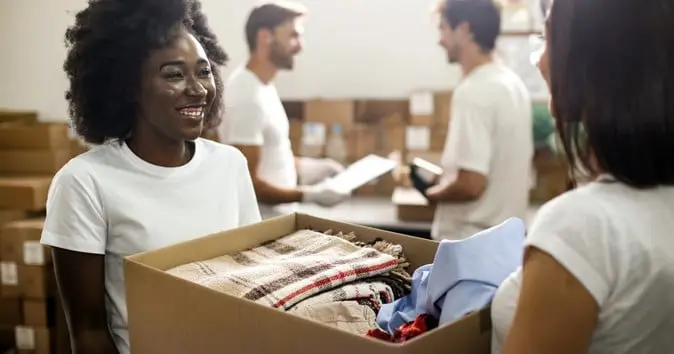 12. Take action for women in Iran
The brutal 2022 death of Mahsa Amini while in the custody of Iran's morality police set off a wave of protests that are still happening to liberate Iranian women from the country's repressive regime. It's important to increase awareness of their plight and take what actions we can, as well as make a safe space for cultural sharing on this issue among Iranian employees within your organization. Here are a few of the ways to stand with the women of Iran.
13. Use employee recognition to drive DE&I
Don't forget the power of a thank you. If your workplace has an employee recognition platform, you can use that as a vehicle to encourage employees to send appreciation to women co-workers and praise them for their contributions. Today, having an employee recognition platform at work to begin with is imperative for nurturing feelings of inclusion and belonging among all employees.
Michelle Mcdaid, senior director, engineering, points to the power a simple "I see you" can hold in the workplace and beyond:
"Sponsorship, mentorship, and allyship all play a part in increasing visibility. Speaking up for people who are not in the room, looking for opportunities to shine a light on others, noticing who is not in the room or at the table, and seeking opportunities to include them can all be helpful strategies to achieve this."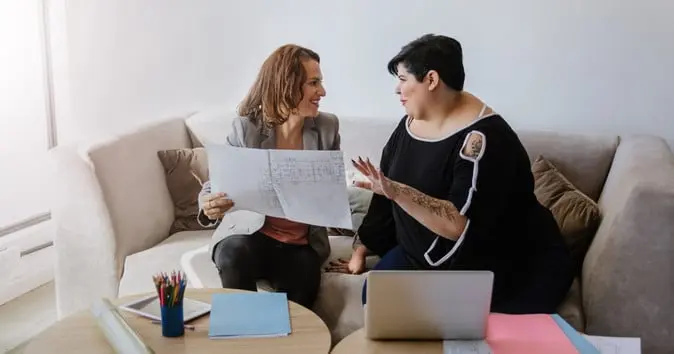 14. Inspire with a Quote of the Day
Where there are women, there is wisdom. Why not share some nuggets of gold to inspire your workforce throughout the whole month of March? Each day, share a new quote from a celebrated author, artist, celebrity, historical figure, or leader over Slack channels, via your intranet, social media, or even in meetings. Here's a list of quotes to start with.
Frequently asked questions
What and when is International Women's Day?
International Women's Day happens on March 8 and is a global holiday celebrating the achievements of women while continuing the fight for gender equity.
What and when is Women's History Month?
After President Jimmy Carter declared March 8 through 14 as National Women's History Week in 1980, congress passed a resolution in 1987, establishing the entirety of March as Women's History Month to celebrate women's achievements in history, culture, and society. It's celebrated in the U.S., UK, Australia, and Canada during October.
Why should we celebrate International Women's Day and Women's History Month at work?
We still have a lot of work to do to create an equitable, inclusive world for women. Today's companies have the chance to push this change by celebrating the contributions of women while calling out inequality and improving DE&I efforts in their organization and out in the world.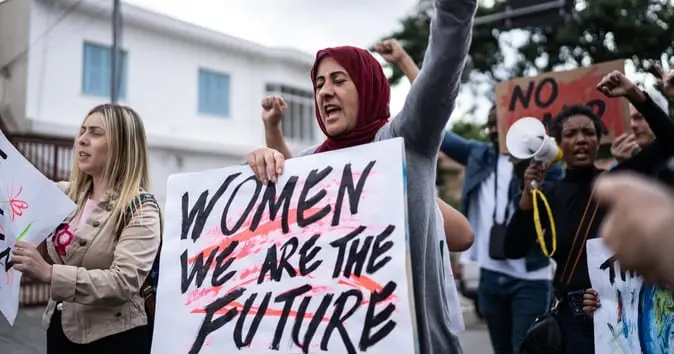 Final thoughts
No matter how workplaces decide to commemorate International Women's Day and Women's History Month, the important thing is that they recognize women's contributions and the intrinsic value of female-identifying employees.
But while these activities emphasize the significance of uplifting women in the short term, what's most important is that employers commit to creating a more equitable and inclusive workplace through sustainable DE&I goals to shift mindsets, push for more women in C-level leadership positions, and lobby for pay structures that promote pay parity.
What International Women's Day/Women's History Month activities do you have planned? What activities would you add to our list?
And to learn more about how Workhuman's Social Recognition platform can strengthen your DE&I strategy all year long, check out this white paper.