With Pride month officially underway, many organizations are engaging in DEI activities to promote diversity, equity, and inclusion in the workplace.
It's a time to celebrate and acknowledge the LGBTQIA+ community while bringing visibility, awareness, and education to the broader employee population.
But the question is: Are DEI activities surrounding cultural moments such as these really driving meaningful, impactful change across organizations?  And, more specifically, are they driving sustainable change?
Consider this: According to new Gallup and Workhuman research, the vast majority of HR leaders (97%) report that their organization has made changes to improve DEI. But employees feel differently.
Just over a third (37%) of employees say the same, signaling some success stories amid considerable room for improvement.
People want – and are expecting to see – this change. The DEI movement is happening whether businesses are ready for it or not.
Business leaders who proactively prioritize DEI could be the first to reap the financial and brand benefits as employees increasingly demand accountability.
And organizations missing the mark on DEI may be forced down a corrective path to recover from potential damages incurred along the way.
So, the question you need to ask yourself is: What are you doing to promote workplace diversity?
If you're not sure how to get started or you're looking for fresh ideas for DEI activities in the workplace, we've got you covered.
What are DEI activities?
Before we dive into our list of DEI activities, it's helpful to first define what we mean when we say diversity, equity, and inclusion in the workplace.
Broadly speaking, diversity is the traits and characteristics that make people unique – whether we're talking about gender, age, sexual orientation, ability, religion, culture, race, or ethnicity.
Equity means fair treatment, access, and advancement for each person. And inclusion means fostering an environment that makes people feel welcome, respected, and valued.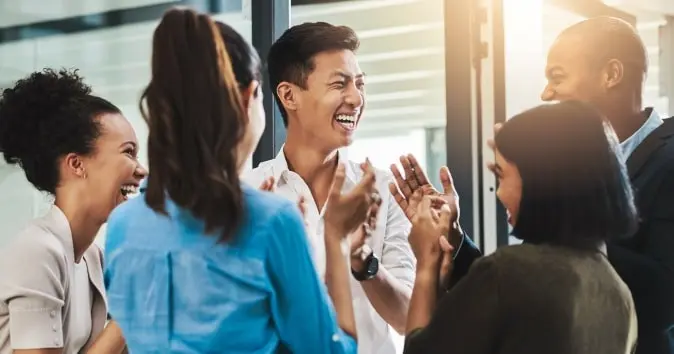 There are many reasons for companies to foster DEI in the workplace. Beyond the simple fact that it creates an environment where all employees can thrive – as well as feel seen, heard, and appreciated – it makes practical business sense, too.
Gallup and Workhuman's latest research suggests a powerful solution for fostering DEI across the organization – and it's easier than you may think.
The data in this latest report, From Appreciation to Equity: How Recognition Reinforces DEI in the Workplace, shows that recognition, when given authentically, can shield a diverse workforce against burnout and turnover.
Looking across two large-scale surveys of U.S. working adults, Gallup found that women who strongly agree they receive the right amount of recognition for the work they do are 43% less likely to be looking for another job – and Black and Hispanic employees are both 26% less likely.
In that sense, fostering DEI – and promoting inclusion activities across the organization – supports both employees and the business.
Why are DEI activities important for team building?
Promoting diversity and inclusion team building activities in the workplace allows employees to feel comfortable bringing their authentic selves to work, which opens the door to a host of other benefits, including building stronger, more resilient teams.
In fact, a study by BetterUp shows that establishing workplace belonging across teams boosts job performance by 56% and reduces absenteeism by 75%.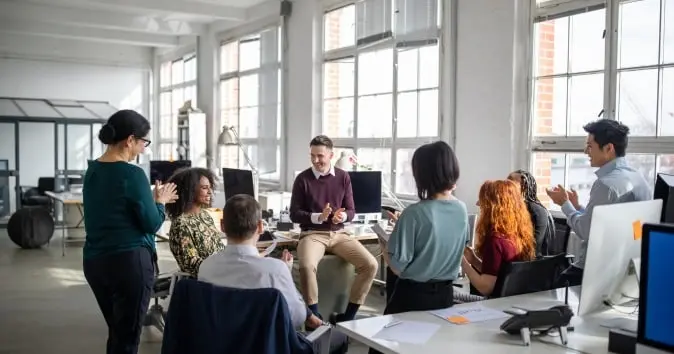 At the end of the day, it's all about creating connections up, down, and across the organization – that's what allows employees to shine.
And that starts by building inclusive, safe environments where employees are valued for who they are as people, as well as what they bring to the table in a work setting.
In an increasingly hybrid workforce, with employees working remotely, in the office, as well as in different geographies, it's more important than ever to foster connection.
Workhuman's recent Evolution of Work study, in fact, found that employees feel more connected to their colleagues than to their organization's culture.
That doesn't mean that company culture is any less important, but it does provide clear guidance for any organization hoping to build a strong culture: Focus on connection.
14 Examples of DEI activities for a more cohesive workplace
So, now that we've established why it's so important to foster DEI in the workplace – and the benefits to both the employee and the organization in doing so – let's focus on diversity, equity, and inclusion ideas you can get started on today to improve the culture of your organization.
Employee-led DEI activities
Host a panel
One of the best ways to foster DEI in the workplace is to show support for different employee populations across the organization. And what better way to do that than to highlight the real, lived experiences of employees in a panel discussion.
This Pride month, Workhuman will host our annual Pride Panel, where we can connect with and learn from our fellow humans. Through their lived experiences, our panelists will explore the importance of embracing authenticity, promoting acceptance, and fostering belonging in both their personal and work lives.
They will shed light on the significance of LGBTQIA+ representation and the power of allyship, inspiring us to celebrate our differences and create safe spaces where everyone can thrive.
Support Employee Resource Groups
Panel discussions such as Workhuman's Pride Panel are typically facilitated by Employee Resource Groups (ERGs). ERGs are voluntary, employee-led groups that work to foster diverse, inclusive workplaces aligned with an organization's values.
The groups exist to provide support and help members in personal or career development, as well as to create a safe space where employees can share experiences and build connections. Allies may also be invited to join ERGs to support their colleagues.
Whether you're new to your organization or an existing team member, look for opportunities to get involved in ERG activities.
Getting involved may mean participating in events or volunteer opportunities, asking questions and keeping an open mind, telling leaders and other colleagues about the value of ERG work – or simply showing up to listen and learn more.
Host a book club
Nothing fosters empathy and understanding like a compelling story. Starting an in-person or virtual book club company-wide or within an ERG is an engaging way to create more workplace allies and encourage more learning about DEI year-round.
And what happens after everyone reads the book? The hallmark of any book club is the discussion that follows. For a meaningful, structured dialogue, consider hiring a facilitator or letting a qualified employee lead the group.
Educational DEI activities
Familiarize yourself with DEI in the workplace
The movement around DEI is happening whether businesses are ready for it or not, so it's best to be as informed as you can about what sustainable DEI practices look like and why many initiatives fail to make an impact.
Workhuman regularly publishes content on the topic of DEI, including our inaugural Back to Basics video series, which delves into the essential elements of the human workplace with people and thought leaders who live, study, and write about how the ways we work are evolving.
Or you can simply Google "DEI in the workplace resources" for a trove of material you can use to bring yourself up to speed and determine how best to influence DEI across your organization. Examples include:
Bring in a guest speaker
One of the best ways to engage your workforce in DEI is to invite a dynamic guest speaker to share their inspirational experiences, struggles, and triumphs.
Hearing firsthand from a passionate activist, expert, or advocate for social change builds empathy and understanding about the challenges marginalized groups face every day.
It's also an opportunity to foster impactful dialogue across teams, encouraging active listening, team bonding, support, and allyship.
Create a safe space for employees to ask questions 
With ERGs becoming a mainstay in the corporate world – especially at companies that value workplace diversity and inclusion – it paves the way for open and honest discussions across the organization.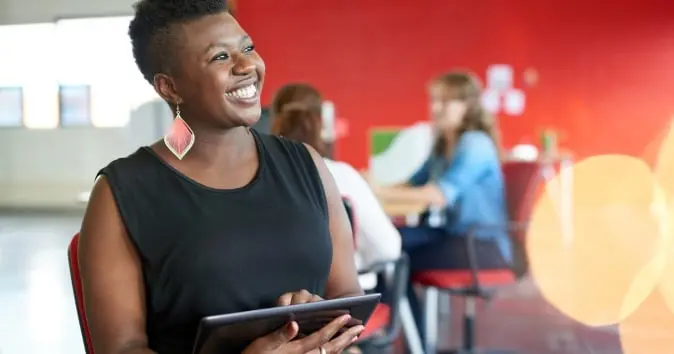 It's important to allow employees to voice concerns and raise issues anonymously and ERGs often provide a safe space for employees to do so. It's equally important, however, for leadership teams to demonstrate trust and accountability when responding to these concerns.
Ask Me Anything (or AMA) style formats, typically conducted virtually, allow the audience to ask questions on a wide variety of topics, including DEI.
They can be effective in a workplace setting, as they allow for open and honest dialogue about topics that may not have been broached in the past.
Company-led DEI activities
Donate to a charity that benefits traditionally marginalized groups
Promote DEI in the workplace by donating to a worthy cause that helps underrepresented groups in need. Donations can be big or small, depending on your budget, but what's important is making a difference as a company and contributing to charitable organizations or non-profits in a meaningful way.
There are plenty of charities focused on supporting DEI, likely many within your specific industry, such as CIO's list of 12 tech-focused D&I nonprofits.
Explore mentorship opportunities
When it comes to mentorship, we most often think of a more senior individual mentoring someone with less experience.
But, with practices such as DEI, it doesn't necessarily follow that a more tenured employee would be best suited for mentorship – in fact, sometimes it's these individuals who would benefit most from the fresh perspectives junior employees bring to the workplace.
Reverse mentoring (i.e., where a senior leader is mentored by a more junior employee) and career mentoring circles (i.e., matching employees with varied backgrounds) can help broaden the level of understanding of different backgrounds, perspectives, and experiences – in addition to forging connections across the organization.
Many organizations are using reverse mentoring to help bridge generational gaps, breaking down stereotypes that are associated with different generations within the workplace, challenging ageism, and enabling employees to connect and learn more about one another.
Reverse mentoring helps take away the assumptions your employees may have about one another by removing barriers and encouraging all employees to create a shared learning experience.
Expand DEI training
Corporate diversity trainings often carry a negative reputation of being dry and repetitive – and, for that reason, ineffectual. Revamping your program at regular intervals can pique employees' interest in new ways, having a much greater impact than reciting the same old rote information.
There are always next steps that can be taken to foster a more inclusive environment with stronger DEI initiatives and a more robust company culture.
Commit to diverse hiring
To be diverse, your organization must hire from a wide range of backgrounds and ensure representation throughout its ranks. As such, recruiter and hiring manager decisions are critical for building a diverse workforce.
Organizations should prioritize instituting strategies and procedures to eliminate discrimination and bias from the hiring process in accordance with employment laws.
However, real and effective diversity in a DEI strategy isn't just about getting people in the door. It's about fostering and protecting the uniqueness that each employee brings when they show up or sign on each day.
And that's where employee recognition can play a pivotal role in shining a light on historically overlooked or under-supported employee populations.
As noted in Gallup and Workhuman research, fulfilling and authentic recognition has an outsized positive impact for Black and Hispanic employees' perceptions of their workplace being inclusive and equitable.
Make a commitment to DEI throughout the year
In corporate environments, DEI often becomes a focus area during annual heritage months, such as Black History Month, Women's History Month, or Pride Month.
While participation in these cultural moments should be prioritized, taking action in the ongoing fight for social justice throughout the year is equally important.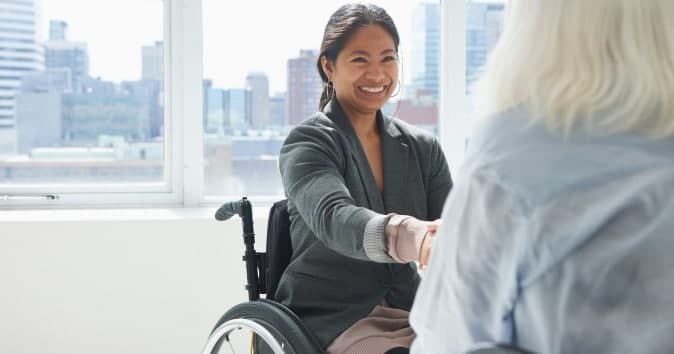 A few questions to ask yourself:
What impact can you make as an individual to progress DEI within your organization?
How can you continue with the spirit of inclusion during heritage month celebrations and beyond?
McKinsey research, which has followed the trajectories of hundreds of companies since 2014, shows that most organizations have made little DEI progress and are stalled or even slipping backward.
But the organizations that are making impressive gains in diversity and inclusion efforts are those that are adopting systemic, business-led approaches to DEI, including building robust business cases tailored to the needs of the individual organization, evidence-based targets, and core-business leadership accountability.
DEI activities that incorporate recognition
Now that we've detailed some general DEI activities that your organization can use to create a strong, connected culture, let's focus on the ways recognition can bolster DEI.
As noted in Gallup and Workhuman research, harnessing the power of strategic recognition is a simple, yet effective way to build a culture that celebrates collective differences and a workplace where people of all backgrounds can thrive.
Here are some ideas to keep in mind:
Recognize your employees with authenticity and frequency
Employees care about being recognized for the everyday things they do. And when they are recognized, they are much more likely to see their employer as inclusive and fair. Here are a few tips for incorporating recognition into DEI activities:
Talk to your managers about tracking both big and small successes.
Get to know your coworkers and recognize them for their unique talents, passions, and perspectives.
Create easy, energizing forms of recognition that everyone can access.
Think about recognition as a tool to celebrate people for who they are
It's important to remember that your employees are not simply the output of their work. They are whole human beings with unique perspectives, diverse backgrounds, interests, lived experiences, and backgrounds, all of which provide richness and depth to your team.
Be sure to recognize and celebrate your employees for who they are as well as what they do.
Spend time talking to your coworkers about their passions outside of work.
Create a dedicated space, channel, or private social media channel where people can recognize each other for non-worked-related accomplishments.
Remember that recognition goes farther for some employees than others
Everyone benefits from recognition. But, if your organization is struggling with retention of women or employees of color, take stock of your recognition practices.
Are those employees getting recognized as much as their white, male counterparts? Both burnout and turnover of traditionally under-supported employee populations can be combated, at least in part, by fulfilling, authentic recognition.
Encourage managers to be conscious of their biases. Are they giving certain types of employees more praise? Make sure they know to give frequent feedback across racial, gender, other identities, or personal characteristics on their teams.
Use recognition as a tool to enhance employee resource groups.
Audit recognition programs. Is recognition given to diverse groups that receive outsized benefits? Data patterns can be powerful to help reinforce messages to increase the equity of recognition.
FAQs
What is a DEI activity?
Diversity, equity, and inclusion activities (or DEI activities for short) are exercises you can do with your team to promote a workplace culture that values every employee's unique individuality while also creating a sense of acceptance and belonging.
What are virtual diversity and inclusion activities?
Virtual diversity and inclusion activities are team exercises and events that can be done online through platforms such as Zoom, Slack, and email. Examples include virtual guest speakers, book clubs, and panel discussions.
How do you engage employees in diversity and inclusion?
Contrary to popular belief, promoting diversity and inclusion amongst employees isn't hard – employees themselves are often more vocal in expressing their views on diversity and inclusion.
The key is to embrace empathy – when people see things from a different perspective, they become more open to inclusion.
What are diversity initiatives?
Diversity initiatives are policies and practices designed to improve the workplace experiences and outcomes of target group members. These initiatives most often target women and ethnic or racial minorities, but they can target any group that faces a pervasive disadvantage in the broader society.
Closing thoughts
Whether you're just getting started on your organization's DEI journey or you're well on your way and looking for fresh ideas to keep your employees engaged, inspired, and connected, it's important to remember that DEI initiatives should be ongoing, impactful, and sustainable. 
DEI in the workplace isn't a box for organizations to check by making statements about its importance or updating the company website. Employees want to see organizations taking meaningful action – and the time to start is today.