6-minute read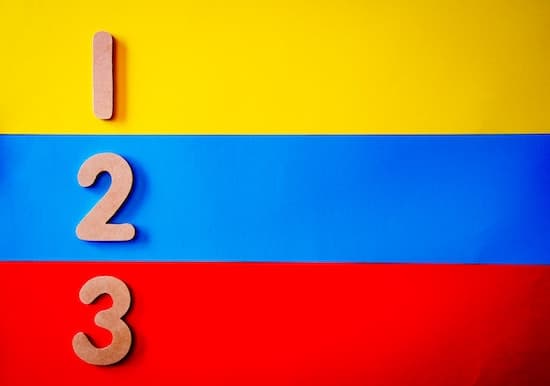 "Performance management needs to transition from a mindset of 'how do I manage your performance?' to 'how do I enable you to do your best?'"
That quote, from author and analyst Ben Eubanks at Lighthouse Research, opened an analysts' panel discussion on the future of performance management at the 2019 Workhuman® Live conference. Several breakout sessions dealt with performance, from how to assess and encourage it, to the best ways to reward it and the role managers play. These were well attended, which is encouraging, because despite performance management being one of the HR interventions most in the spotlight in recent years, many organizations have yet to fully adopt new approaches.
Between 2014 and 2016 a number of well-known businesses started eschewing traditional annual performance appraisals in favor of continuous conversations, and began to end the practice of ranking individuals. This received a lot of coverage in business media, which often focused on some of the less egalitarian qualities of traditional performance management, essentially favoring employees who are more confident and prone to self-promotion. Whereas performance reviews had traditionally been reactive, structured, secret, and generally dreaded by employees, these new approaches were more proactive, fluid, transparent, insightful, and human.
What data tells us about the performance management journey
The shift from appraisals to conversations, one-way reports to two-way feedback, and from managing performance to enabling people requires more than a tweak to existing HR practices. It needs a change in culture and rewards, and a different mindset for managers. One thing that stood out in nearly all of the performance management sessions was that the journey is complicated. For many businesses, the transition has yet to occur.
Certainly, some progress is being made. As Rosette Cataldo, VP of performance & talent strategy at Workhuman®, reminded us in her presentation that, "performance happens every day, not once a year." She shared research from Brandon Hall Group that found 54% of organizations supplement their annual performance appraisals with frequent performance conversations and coaching, and 44% focus their appraisals more on future goals and expectations.
However, when asked directly about the frequency of their performance discussions, half of companies admit that they happen annually (or even less), around a quarter had them on a quarterly basis, and 11% monthly. Only 1 in 6 have discussions multiple times a month. Despite more than half of companies surveyed trying to supplement their annual practices with more frequent conversations, it seems many still have a way to go.
For those who have increased the number of performance management conversations, the main reason (70%) is that they said more feedback was necessary, while more than a third of organizations (37%) say it was the realization that employees found the process unfair, leading them to look at ways to reward and recognize their people more often.
When it comes to eliminating ratings and formal performance appraisals, Brandon Hall found only 13% have managed to achieve either. This indicates that although half of organizations are beginning to embrace more open and ongoing dialogue, some of the historically favored measurements are proving harder to displace. Part of the reason could be employees themselves. From their personal research (corroborated by Workhuman's own research), the analysts were in little doubt that employees like to know where they stand in comparison to their peers, and to managers' expectations.
See also: What is a Performance Improvement Plan?
Clearly the case for more frequent performance conversations is strong, and employees respond much more positively to regular feedback and recognition. So why do companies seem slow to implement this? And how can we change it? Across the various sessions at Workhuman Live, I identified three areas of opportunity
1. The changing way work is done
For many businesses, the performance management process is tied to the manager/employee dynamic. Historically this dynamic has been linear, a product of structured organizational hierarchies when a manager had full sight of their employees' work. Yet in modern business, work tends to get done differently. Rosette showed us a map of internal recognition points which wasn't hierarchical at all, and contained no linear reporting lines, but instead clusters of interactions.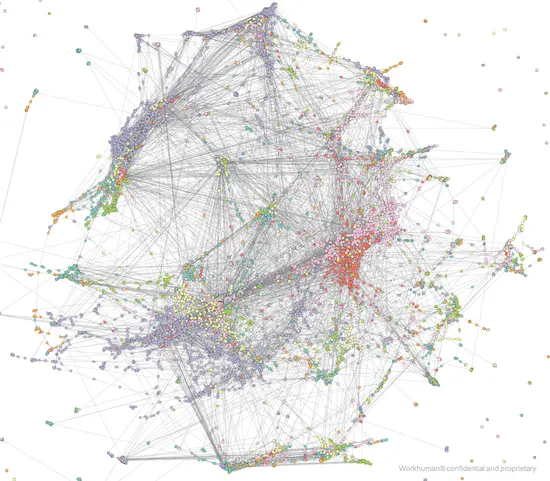 For someone working on a series of projects, employee recognition can come from anywhere in the organization, across teams, functions, divisions, and employment statuses. An employee's manager may not be on the team, nor have visibility of their performance. In these situations, who has responsibility for assessing an employee's inputs?
The key to meaningful performance management lies in collecting data on all employee interactions from recognition and feedback, on a regular basis.
2. The need for varied measurement
Historically, performance ratings have also been used to determine pay awards. This is also changing with an increase in transparency. "Pay transparency is out there. Reviews on Glassdoor, employee conversations – companies can no longer assume that compensation decisions aren't transparent," said Stacia Garr, analyst at Red Thread Research, with Ben Eubanks adding that "pay transparency doesn't have to mean that you share everyone's pay, but instead share how compensation decisions are made."
Employees also like ratings so they can benchmark their improvement, but many don't like performance scores. So what should we measure to help with ratings? Stacia Garr said, "Measurement is still a big part of performance management and I think it is going to come back as a major trend – not ratings specifically, but looking at alternative data sources that are less subjective for measurement." It would be easy to think that something like AI could help, but Stacia warned, "‪AI can help us augment decisions, but it should never be used to make decisions for us."
Organizations need to collect data on all employee inputs – creative, technical, or administrative – to properly assess performance, potential, and impact.
3. Improved manager capability
Words are important, especially during a one-to-one review. Receiving recognition and feedback should be a positive experience that enables individuals to grow and develop, but managers can still make it negative through their language and framing. Their own development needs to ensure that they make this positive and supportive. This is important, as Joe Hirsch (TEDx speaker, and managing director of consulting firm Semaca Partners) tweeted out from his session on performance partnerships: "Ratings alone don't improve an employee, but relationships do."
We know that employees want more feedback, and a manager who can offer this and coach them will be able to gain the confidence of their team and develop individuals. As Joe Hirsch also tweeted: "If you're not developing people, you're holding them back." Feedback needs to be constructive and instructional, recognizing an individual's contributions.
To build the right relationships managers need to understand each team member's individual strengths and capabilities, what motivates them, and how best to encourage them. Many managers are primarily rewarded for having a high-performing team, when in reality they also need to be recognized for developing talent that benefits the whole organization.
The way we approach performance management needs to change. The links between performance, recognition, engagement, and retention are strong, and all are essential to achieving successful business outcomes. HR is in a prime position to set the agenda on this, creating an approach that puts the employee at the center by collecting the right information, helping managers gain the skills to enable and develop their people, and rewarding employees in a way that is fair and transparent.
RELATED POSTS
Workhuman Book Club: "How Performance Management is Killing Performance – And What To Do About It," by M. Tamra Chandler