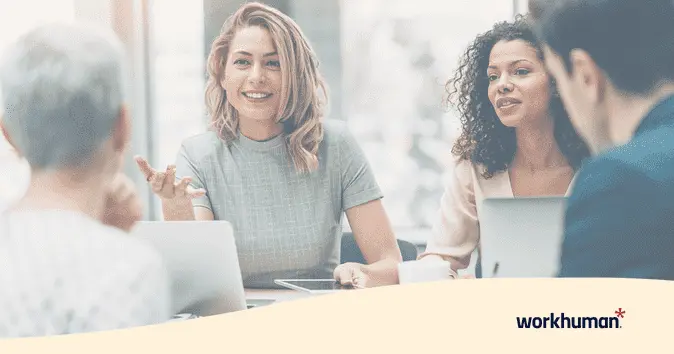 Giving feedback. That's something managers do for their employees, right?
But the truth is, employees giving constructive feedback to their managers plays an equally vital role in creating a culture of trust – a culture of two-way feedback in which all employees have a stake in their development and growth.
That means today's leaders have a challenge, and an obligation, to foster a workplace where constructive feedback is encouraged and celebrated across all levels and departments. And that includes upward feedback from direct reports to their managers.
Just the prospect of receiving feedback sets off alarms
Let's face it … feedback has an image problem. I still recall hearing Dr. David Rock tell us in his presentation at Workhuman® Live that simply hearing the word "feedback" gets a person's defenses up and sends shivers down their spine.
Even constructive feedback immediately triggers an emotional defense mechanism and tends to make people shut down. So how can we expect employees to provide feedback – a process already fraught with anxiety, trepidation, and fear – to their own managers?
Empowering and encouraging employees to give their manager honest feedback
Empowering employees to feel confident and give honest, upward feedback to managers begins by creating a culture of trust – one in which members of your organization support each other with a wide range of two-way performance feedback that's celebratory, instructive, and constructive.
It's about encouraging employees to provide both positive feedback and negative feedback – up, down, and across an organization.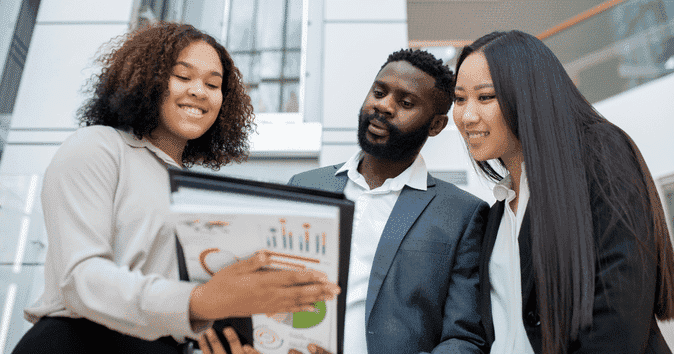 Why is it important to give feedback to your manager?
Giving constructive feedback is about helping all employees – managers and their reports – realize their full potential on the path to professional development. When employees know they can give honest, open feedback to their managers, it has far-ranging, high-impact benefits, including:
Lower employee turnover
In an organization where employees feel they can express their concerns and offer constructive feedback, they come to believe that their voice matters and that they are heard. That's the kind of culture where employees want to work – and stay.
Greater employee wellbeing
As a recent Gallup-Workhuman® report notes, "The best way organizations can help reinforce the fortitude of their employees is by supporting their health and wellbeing proactively, intentionally, and holistically." Giving workers the chance to have frank, honest dialogue with managers is a great opportunity for this dynamic to play out.
And one of the best ways to do that? As the report notes, employee recognition "is an effective way for organizations to demonstrate that they care about wellbeing.
Higher employee engagement
A culture in which two-way feedback is embraced and celebrated creates a strong sense of community – one that drives higher levels of employee engagement.
Promote DEI initiatives
An organization that encourages all workers to share upward feedback amplifies a sense of belonging and inclusion. It enables all employees to be their whole, authentic selves, and provides managers an avenue to address bias – while making everyone an important member of the organization.
Improved employee experience
Knowing that they can share their concerns and viewpoints with their managers through open dialogue and two-way conversations means your workers will have a better employee experience.
Builds trust and psychological safety
Quoted in an article for SHRM, Rosette Catalado, continuous performance management SME at Workhuman, points out that two-way, meaningful feedback creates "moments of connection, sharing, and transparency for both parties. These regular meetings create the bonds of relationships, and these bonds are the foundation of the trust and psychological safety needed for employees to feel empowered to give their manager feedback."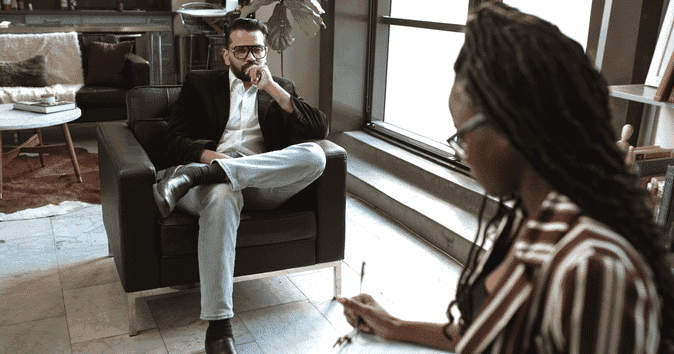 So how do you create the company culture of trust that's needed to foster vibrant, productive, constructive, and effective feedback? A feedback culture?
"Trust begins with top-management being transparent in its communications with employees at all levels," notes John Rossheim. "Strict, top-down models of management, familiar as they are, often fail to engender trust … So good managers don't just issue directives, they consistently solicit two-way communication and feedback." They let the worker know it's okay – and encouraged – to provide honest employee feedback to your manager.
What are some examples of manager feedback?
When providing employee feedback to managers, it's always best to avoid the personal and focus instead on business impact – both at the departmental and organizational level. Managers need to know that their actions, words, and management style are tightly intertwined with employees' productivity and results – and the business's bottom line.
With that in mind, let's look at the talking points and themes you might tap into using these constructive employee feedback examples.
See also: 7 Tips on How to Give Feedback to Peers
Communicating clear direction
One might inform a manager that their vague or incomplete directions meant a project took longer than it should – and resulted in time and money wasted:
"I want you to know how much I appreciate the opportunity you gave me to lead the redesign initiative. It has been a great chance for me to further my professional growth, and I – along with the other team members – are thrilled about the project.In looking back on the effort, I think you and I could have been more on the same page when it came to understanding goals and timelines. Next time, I think we both could do better in terms of communicating the parameters and deadlines of the project."
Work-life balance and burnout
With the hectic pace and rapidly changing dynamics of today's world of work, it may fall to direct reports to remind managers that work-life balance and the employee experience is still a top priority for the entire team.
"With all the challenges the whole team has faced in the past three years, I believe this might be a good time to step back and look at workloads – and how they are impacting our work-life balance and overall team performance.As our world of work has evolved so quickly, it would be a good way to boost morale and the employee engagement of our group – while recognizing the entire team's recent accomplishments and the amazing job they have done in the face of many headwinds."
Mental health
While written primarily from the perspective of the manager, a recent Harvard Business Review article, "How to Respond When an Employee Shares a Mental Health Challenge," offers this insight into how employees might approach the topic of mental health issues, and report interpersonal challenges to their managers.
This quote is taken directly from the HBS article as an example of how an employee might address the subject with the manager:
"To be honest, I'm actually going through some really tough stuff at home. It's definitely affecting how I'm showing up at work. I'm getting support with it. But what I'd really love from you, if you're open to it, is a little bit of extra time on that deadline? Is that doable?"
Development support
The rapid pace of workplace change means that you – as an employee – are looking for ways to further your development and advance your learning curve. Here's how you might approach your managers to ask for training and development support.
The key here is to couch your request as positive feedback that will benefit the department, and boost employee engagement:
"As the pace of change continues to accelerate in the work we do, I believe the need for training and development is greater than ever. For that reason, I ask that we revisit our T&D budget for the year. There are a number of cutting-edge seminars and conferences that – with our attendance – would greatly increase our knowledge, expertise, and effectiveness. And, I should add, our bottom line."
Management style
This may be one of the most challenging areas in which to provide feedback because it goes to the heart of your manager's leadership qualities. But as mentioned earlier, it is important to identify and cite specifics as a launching pad for the conversation.
In fact, often the best approach to this issue is to lay the groundwork with actual examples, and use that as segue into a more general discussion about overall style.
"In the meeting the other day, I had hoped to finish my thoughts about the latest development project. I don't know if you were aware, but you interjected as I was making my comments, and I was never able to finish my point. It's hard for me to say, but that was not the first time I have felt this has happened.Can we discuss whether you feel I talk too much during meetings? Or perhaps I take too long to get to my point?"
Areas of improvement
When discussing ways your manager can improve, it's important to couch the discussion in the context of benefits to the business. Focus on how the manager – in their unique role – can boost efficiency, productivity, employee morale, and turnover. It's often effective to frame the discussion as an inward look at how both you and the manager can improve.
"Thank you for meeting with me today. I wanted to explore ways you and I can evolve a more productive working relationship. I know, for my part, I could apply myself better and complete projects in a more timely manner.I wonder if you have any thoughts on how you could help me? Things you might do better, such as providing more clear direction or background?"
Recognition
Recognizing the achievements of you and your co-workers is a key responsibility of good managers, and the hallmark of effective leadership. But many managers fail to carry out this vital and core responsibility. This is especially true in organizations where there is no comprehensive, strategic employee recognition program – backed by a leading platform such as Workhuman's Social Recognition solution – in place. For these reasons, it's important that you alert your manager when they fail to recognize the achievements of you – and your peers.
"I know you share my excitement that we brought in the massive data migration project ahead of schedule and under budget. I – along with some of the other team members – were wondering why we hadn't heard your acknowledgement of our success? It would mean so much to us if you could perhaps publicly recognize the team effort it took to pull this off. There have been many peer-to-peer celebrations of this project; it would be great to hear it from our manager, as well."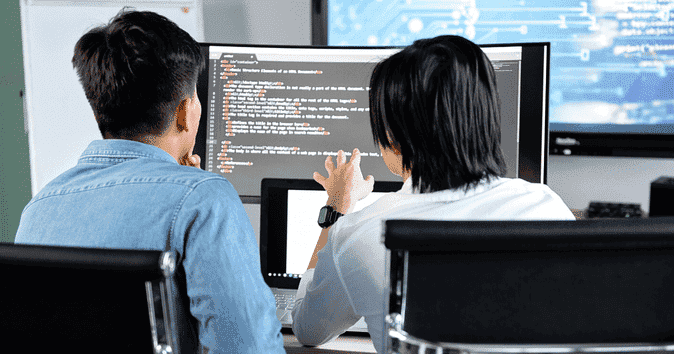 More positive feedback examples
"You've done a great job of setting boundaries and advocating for what our team needs to meet our goals."
"You've built some really strong relationships that have helped us collaborate with other teams and make some real progress this quarter."
"You have a knack for communicating complex ideas in a way that's easy to grasp."
"You make sure to ask all the important questions at the beginning of projects, even if it means slowing down when the pressure is on."
"You clearly communicate the highest priorities month-to-month and make juggling tasks look easy!"
More constructive feedback examples
"I feel your approach to problems is sometimes inflexible. I'd appreciate it if we could make time for more constructive conversations when problems come up. If I'm missing something, these conversations will help me understand and learn from your perspective."
"I noticed you putting off mundane tasks or assigning them to the team. When I received another such task this week, it left me feeling burned out and undervalued. I worry that this will lead to the team feeling disconnected from the work we are doing."
"I think there's a communication gap between us. I have been surprised by some of the points that come up in cross-functional meetings lately. Let's discuss to understand why this is happening and how we can better share knowledge."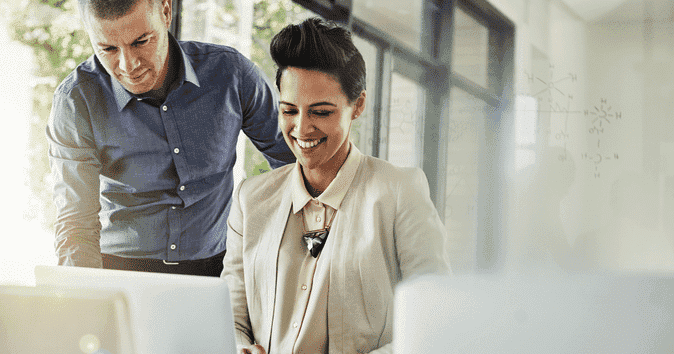 How leaders can encourage employee feedback for managers
Even in a culture of trust, there are interpersonal challenges that impede a free flow of upward constructive feedback from employees to managers.
According to the same SHRM article, the higher leaders are in the organizational structure, the less likely they are to solicit constructive feedback – or hear or act upon it when workers provide honest feedback. These same senior leaders tend to mistakenly assume that their employees will share feedback, without them asking for it.
"It's really up to managers to carefully and consistently create opportunities for direct reports to give not just feedback, but genuine feedback," notes SHRM. "Being willing to take a hard look in the mirror as a manager can go a long way."
The article points out that constructive feedback for senior managers begins with communication and opportunities. First, senior managers need to tell their employees that they value and want their feedback; and second, give those employees the opportunities to provide it.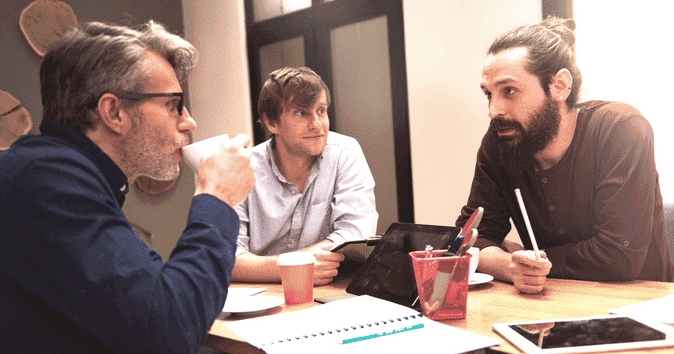 How do I give feedback to my manager?
As an employee, remember that business executives are humans, too, and will want the same kind of empathy, compassion, and positive affirmations that you yourself expect. A manager wants positive feedback – just as any employee would.
Begin on a positive note with a positive attitude and avoid giving feedback when you're stressed or anxious; that will come through in your meeting.
When providing feedback for managers, be clear, succinct, and provide details and specific examples. Be sure it's constructive feedback based on facts and actual events. And if you're offering thoughts on a particular event, be sure to do so in a timely manner; don't let too much time elapse.
Finally, for a positive outcome, share your thoughts on how to improve things moving forward. In this way, upward feedback for managers becomes constructive criticism with actionable insights.
When to (and not to) give feedback to your manager
There are good times and not-so-good times to give feedback back to your manager. As I mentioned earlier in this article, research tells us that just the word "feedback" puts people in a defensive mode, so it's important that you set the stage and pick your time for giving input to your manager. In that way, your feedback will have the greatest impact, and produce the outcome you hope for.
It goes without saying that it's best to avoid times when you or your manager are stressed, frustrated, or under pressure. And this applies even when a manager directly asks for your input. Take time to reflect, and avoid communicating during the heat of the moment.
Giving constructive manager feedback during a performance review can also be a good time to provide feedback to your manager. But there are caveats.
First, be sure that, as an employee, it doesn't derail the true focus of the meeting – your career development and professional growth. Second, be sure the topic to be discussed need not involve human resources.
Giving feedback as part of a 360° program is a great opportunity for employees to share their insights on the performance of a manager because such programs are anonymous.
A recent Workhuman article explored everything you need to know about 360° feedback - including examples on how to give feedback to your manager that will strengthen the relationship and communication between the two of you. It notes that, "When giving 360° feedback, you should know which areas you should praise and which negative aspects you should point out."
Ultimately, in a feedback culture of trust – a culture where two-way feedback can flourish – giving frequent feedback on an ongoing basis is encouraged and celebrated across all levels and departments – including upward feedback from direct reports to their managers.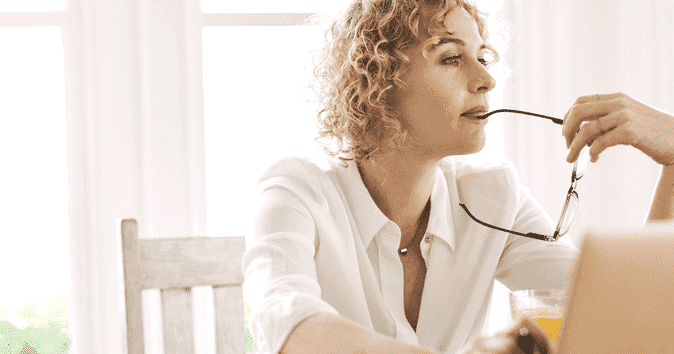 How should you give feedback to your manager?
To begin, employees should ask themselves whether the issue justifies the need to meet with their manager. Are they making a mountain out of a molehill?
If the conversation is warranted, preparation for the meeting – to make sure you deliver a rewarding performance – is key to its success.
A Harvard Business Review article on giving constructive criticism lays out the steps direct reports should embrace to prepare for what is understandably a stressful interaction.
Block time on your manager's calendar
Identify what you want to say at the very beginning of the conversation (start with positives and express gratitude)
Pick a method for giving feedback
Rehearse
Have the conversation
Show your gratitude
This last one is particularly important. As the article notes: "If your manager has taken the time to listen to you and hear your concerns, let them know you're thankful for their support. Showing gratitude increases well-being and builds stronger relationships at work."
The article provides an example how to show gratitude, thereby bringing employee feedback to the manager full circle:
"Thank you, Daniel (manager), for taking the time to listen to me. It feels great to see how committed you are to helping me grow. It makes me feel proud to be a part of this team and to work under you."
FAQs
How can I help create a culture of trust and feedback in my organization?
When it comes to creating a culture of trust and continuous feedback – a workplace where feedback is encouraged and celebrated across all levels and departments – many world-class organizations have turned to flexible software solutions such as Conversations®, part of Workhuman Cloud. With such solutions, feedback can be requested and received by anyone at any time.
When are the best times to offer feedback for managers?
In a company culture of trust, employee feedback for managers need not be relegated to performance reviews. It is encouraged that you, as an employee, give unsolicited feedback to your manager frequently – whether it is positive feedback or negative feedback.
If the feedback relates to a specific incident or a comment the manager made, it is important that feedback – both positive feedback and negative feedback – be given in a prompt and timely manner.
How do you evaluate a manager?
There are a number of areas in which it is productive for managers to receive feedback on how their leadership skills can be improved. An employee might provide critical feedback to a manager, explaining that the manager's communication approach could be more effective, and is impeding the employee's ability to stay on the right track and be as productive as possible.
It is always important to be specific and give constructive feedback examples when speaking with your manager. And when managers are receptive and open to feedback, it goes a long way towards employee engagement – throughout the department and company.
What should I write about in manager feedback?
The Workhuman article about 360° feedback, referenced above, cites three basic traits on which to focus when giving feedback to managers:
Leadership skills
Problem-solving skills
Employee engagement
Conclusion: Build a culture of trust and feedback at your organization
The way we work is changing for the better – shifting toward networks of fast-moving teams, high collaboration, and continuous feedback. In such an environment, the need for a free-flowing stream of feedback between all levels and titles becomes more important than ever.
A culture of feedback becomes the baseline on which growth happens and creates the foundation on which the free flow of constructive criticism – up, down, and across an organization – becomes a welcomed learning opportunity.
Empowering employees to give honest upward feedback to managers begins by creating a culture of trust – one in which members of your organization support each other with a wide range of two-way performance feedback that's celebratory, instructive, and constructive.
Learn how you can create a culture in which feedback is celebrated when paired with recognition.