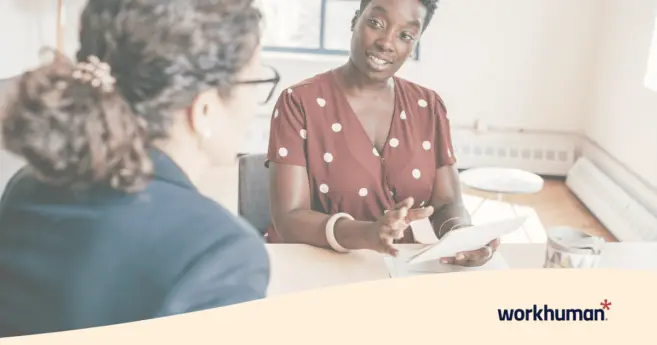 The COVID-19 pandemic forced many HR managers to change the way they attract, hire, develop, and retain their people — a dynamic that has shaped the latest recruiting trends and hiring practices.
And as we continue to return to pre-pandemic normalcy, business leaders must continue to incorporate and embrace new approaches to recruitment marketing and talent acquisition.
With that as a backdrop, let's take a look at some of the most recent recruiting and hiring trends and hiring processes that companies are engaging to boost their employer branding and attract top job applicants from ever-competitive talent pools.
There are two areas that increasingly concern HR and talent acquisition (TA) professionals in today's tight job market.
How to attract and hire the job seekers that have the experience they need?
How to retain the top talent they already have?
Even before the pandemic, companies in several sectors were reporting skills shortages. In fact, the World Economic Forum had forecast that around 50% of employees will need re-skilling by 2025.
The global talent shortage led many workplace analysts and business leaders to correctly anticipate a post-COVID talent exodus from organizations — a flight which came to be known as the Great Resignation — further exacerbating concerns over how to retain and hire the skills businesses need to move forward in an increasingly competitive labor market.
Here are nine of the recruiting trends talent acquisition teams and HR professionals will need to consider as they pursue top talent: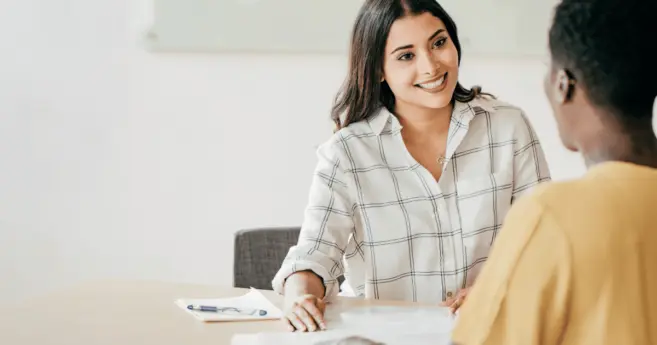 1: Companies are doubling down on retaining current employees
While it might not be a "recruiting trend" per say, keeping current employees is an efficient and cost-effective way to meet today's labor shortage.
Employees who had been working productively throughout the pandemic — and in a more flexible way that suited them — may well be tempted to initially stay put and see how their organization embraces hybrid work and remote work over the next few years.
One potential challenge is that the growth of remote and hybrid working means a much broader range of talent is now available to organizations across geographical regions and countries. Projects can be fulfilled from any location.
While this might seem to simplify the recruitment process by giving TA access to a much broader talent pool, it also means companies might find their employees have a wider range of opportunities to investigate.
To retain their people, businesses will have to offer a more flexible way of working, and a clearer path to personal growth and development. Employees are aware that the hard skills they will need in the future are changing, and they expect their companies to provide the training required.
Having the opportunity to grow, develop, and learn new skills regularly tops surveys as the number one reason people join and stay with a company, so organizations need to map out clear development paths.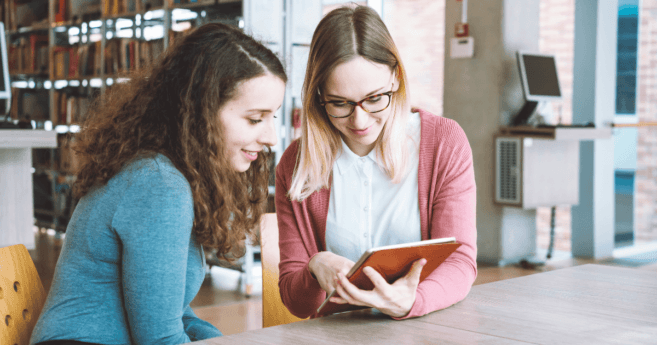 2: Organizations are revisiting the value of internal talent mobility
One of the best talent pools, and a source of great talent, may be right there in your own organization. That's why one of the top trends is a renewed focus on internal talent mobility.
To facilitate this trend, most analysts predict increased investment in talent intelligence platforms that allow managers and leaders to have clear insight into the range of skills and competencies across the organization.
Research has shown this data is often not widely disseminated — sometimes because managers are concerned about losing their best people — leaving employees unaware of open vacancies within the organization.
The best way to retain your people is to offer them clear career paths, and opportunities for learning, development, and growth through internal talent mobility.
For some businesses this will mean a cultural shift, with leaders open to their top performers taking on new challenges within the organization. It also represents a technological shift that gives insight into all the capabilities and vacancies within the business.
Internal mobility has long been seen as an HR or learning issue, but moving forward it will become a talent acquisition priority, as hiring managers seek to fill open roles with the most suitable candidates available. Because those candidates are often already working for their company.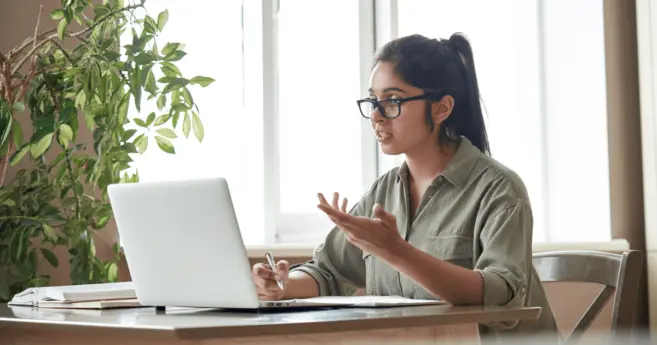 3: Virtual hiring is becoming the norm
Candidates and talent acquisition teams alike have embraced new ways to think about the hiring process — such as video interviewing and online assessments. And many job seekers feel comfortable joining businesses and teams they haven't met or visited in real life.
However, video calls are not without their problems — especially when compared to the human touch that face-to-face interviews provide. They require greater focus and effort in processing non-verbal cues such as facial expressions, body language, and the pitch and tone of voices.
A German study from 2014 found that a delay as short as two seconds on a video call often shapes a negative view of the people we are speaking to. Research around talent management has found managers and employees have struggled in areas such as remote performance management, particularly when it comes to having difficult conversations.
Yet clearly, video interviewing is here to stay as part of the hiring process. It works for candidates and is an important tool for broadening the geographic range from which to pull potential candidates.
Moving forward, organizations need to find ways to improve the virtual hiring experience so that qualified candidates can present the best version of themselves — while learning what they need to know about the hiring organization.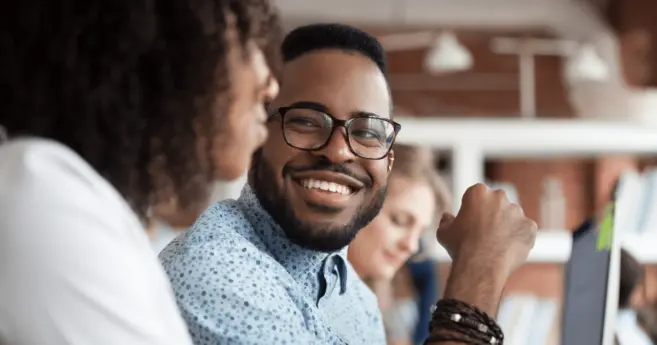 4: The push to improve the candidate experience continues
The most crucial part of recruitment — and a key factor in employer branding — is the experience your candidates have during the entire hiring process. Here is some data to back that up:
Glassdoor data reveals that 72% of those who have a bad experience will share the details online.
LinkedIn found that 87% of candidates with a positive interview experience will change their mind about a company or role that they had previously viewed negatively.
Candidates expect a seamless and intuitive journey when applying for roles. Unsurprisingly, the experience candidates have is one area talent acquisition teams most want to improve.
Taking a more scientific approach to the experience can help. Using technology to automate key parts of the process — such as interview scheduling, and providing timely and informative feedback (the lack of which is the number one frustration for candidates) — can help.
To attract the best talent, TA teams should find ways to personalize the candidate experience.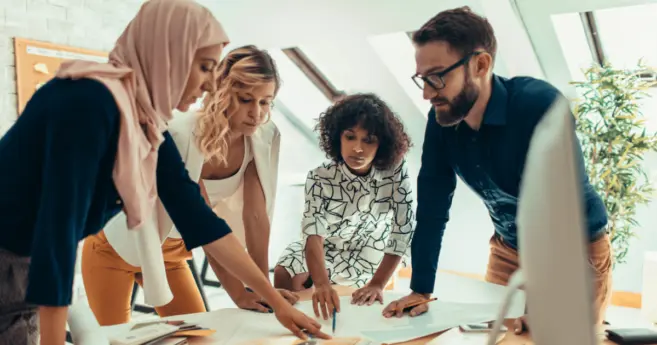 5: Companies are making DE&I their organizational DNA
When it comes to your recruitment process, there's a strong business case for making diversity, equity, and inclusion (DE&I) a centerpiece – including its profound and very real power to attract the best prospective candidates and build high-performing teams. Demonstrating a real, sincere commitment to DE&I is one of the key recruiting trends — and a centerpiece of recruitment marketing — that has emerged in recent years.
Because let's face it, knowing that an organization is fully committed to DE&I is a pivotal consideration for many – if not most – of the potential candidates you'll be actively seeking in the near future and beyond. That's especially true for the millennial and Generation Z employees who will dominate the workforce in the coming years.
And while DE&I is a top priority for leaders at companies looking to attract and keep top talent, progress has been slow. That's why – for those organizations looking to compete for the very best candidates to fill key vacant positions – it's time to embrace a renewed focus on their commitment to DE&I initiatives.
6: The push to make continuous feedback a cornerstone of company culture grows
A Brandon Hall study found organizations that embrace a culture of feedback and coaching realize a significant improvement in employee retention rates. At companies where managers discuss growth opportunities with employees, the impact on retention was dramatic – 41% saw an increase in employee retention, versus just 18% in companies where managers fail to discuss growth opportunities.
By promoting a continuous performance management model — facilitated with solutions such as Workhuman's Conversations® — HR leaders can evolve a dynamic organizational culture that celebrates peer coaching and feedback — and lets every employee support, mentor, and reward others. Such a culture helps align employees with company values – while boosting employee engagement.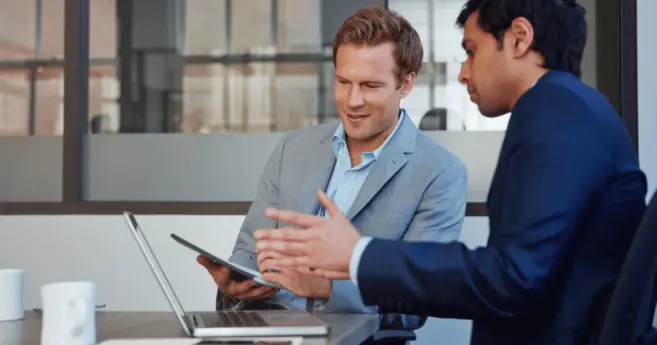 7: Companies are increasingly hiring boomerang employees
It wasn't so long ago that the idea of a boomerang employee – a worker who leaves a company and later returns – was a bit of an anomaly. In fact, there was often a stigma attached to such employees – a perception that they couldn't "make it" outside the cocoon of their former employer.
While the trend towards hiring a boomerang employee has grown in recent years, it really took off in 2021 – thanks in large part to the Great Resignation. A Wall Street Journal article cites data from Workhuman client LinkedIn, showing that the number of boomerang workers has increased in companies using its platform last year.
The report concludes that it's a smart recruitment strategy for organizations to tap their alumni network as a source of new talent. Unfortunately, many companies fail to keep track of former workers or maintain good relationships with them.
Against this backdrop, it's easy to see why tapping into a network of past employees — a pool that might include some great candidates — has become one of the most common and emerging recruiting trends. In fact — in today's tight labor market — some now see hiring previous employees as an integral part of the recruitment process and a smart business strategy.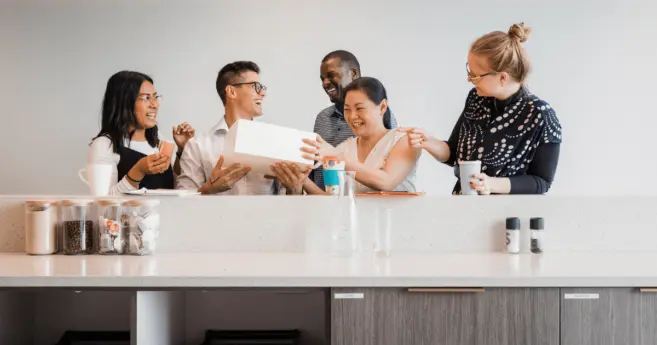 8: Companies are elevating a culture of celebration
Imagine a culture that celebrates the career milestones, life events, and group achievements of your employees. A culture that promotes community, connection, and belonging among your work community.
Now imagine the impact such a culture – a culture of celebration – can have on your efforts to attract and keep the kind of world-class talent your company will need in the years to come.
The need to belong has always been part of the human condition. And by building a culture of celebration – a culture where people feel they participate and belong – you'll be creating an environment of greater social support and commitment, increasing prospects' desire to join and grow with your organization.
The innovative solutions of the Workhuman® Platform can help your organization create a culture of celebration. One that future employees will want to be a part of. And one in which your current employees will want to stay.
9: Creating and nourishing a culture of recognition
In the competition to attract and keep skilled workers, a culture of recognition can be a dramatic game changer.
Such a culture empowers and engages employees, making them feel like the work they do has purpose and meaning. But how do you shape and fortify a culture that will make employees eager to work at your organization – and even more eager to stay?
The short answer? Employee recognition.
A comprehensive, values-based employee recognition program – built on worldclass technology such as Workhuman's Social Recognition® platform – amplifies recognition and broadcasts it throughout your company.
Recognition forges a workplace environment that fosters appreciation, empowers individuals, strengthens relationships, and provides a clear purpose aligned with achievable goals. That's the kind of culture that will help you build your brand and help you attract — and retain — the world-class talent your organization needs to thrive.
FAQs
How do you stay current with recruiting trends?
Stay active in your network. Engage with industry news, other professionals through social media, and attend conferences.
Analyze job descriptions. What are other professionals emphasizing and how? Consider setting up alerts for jobs related to your own hiring goals.
Seek out new research. Find authoritative voices in the industry and keep an eye out for new studies or reports to help identify emerging topics.
How can the recruitment process be improved in 2023?
Enhance the candidate experience through effective job advertisements, candidate evaluation, and application process. Aim for flexibility throughout the process and remember the mobile recruitment experience is becoming more and more common.
What are the top 3 priorities for talent acquisition teams in 2023?
Diverse, equitable and inclusive hiring
Utilizing technology to shorten and improve the application process for candidates and recruiters
Be sure you have a clear employer brand strategy to increase awareness of your organization's employment experience and effectiveness of your recruitment marketing
Understand factors driving employee retention in your organization so you can promote them and internal mobility
Conclusion
So there you have it … the 9 top recruiting trends today's HR and talent acquisition leaders must embrace to get the future applicants that will give their organization the competitive edge.
Create a workplace humans will want to join — and a workplace they'll want to stay
Find out how with the solutions of the Workhuman Platform.