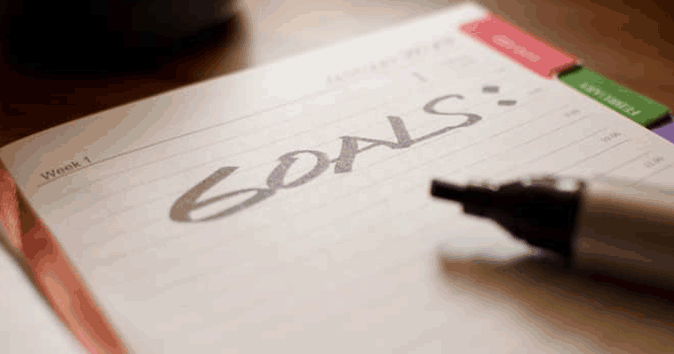 In 1954, Peter Drucker published his book "The Practice of Management". In it, he detailed a new process of strategic management. One that would stick to this day. It is a business model known as management by objectives
Management by objectives, or simply MBO, aligns an organization's goals with individual employee objectives. The outcome is often an unprecedented boost in productivity and success. Hewlett Packard HP was among the first companies to implement MBO, and it was followed by Xerox and Intel.
It's not a holistic approach to business as it glosses over subjective and human elements to work. But as an approach to goal and expectation setting, MBO is a great way to go.
What is MBO? 
Management by objectives is a business model that links organizational strategic goals with individual tactical goals. In other words, it aligns the bigger organizational objectives with the personal goals of each employee.
Let's say one of the company goals was to increase profits by 10% in a year. Looking at the teams that would assist company performance in that way, we would turn to sales agents to increase their target. You might also set more ambitious goals for the marketing, PR, and customer support teams.
With such clear company objectives, every team member can see how what they do ties to what the company is aiming for. Conversely, every manager is able to chart employee progress against specific goals.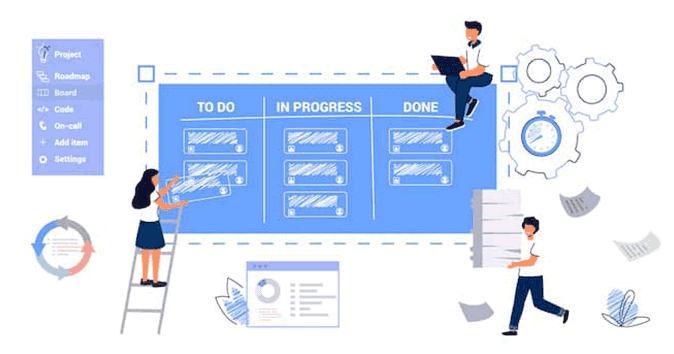 The key steps and components of MBO
The MBO process has been around for decades but has never stopped being iterated on. A few elements have solidified as key tenants of the strategy.
Define organization goals
The process starts with defining the company objectives. This is a standard component of any type of strategic plan formulation. But in the case of MBO, "objectives" is literally in the name, so it's where we need to start.
A good place to start is by conducting a realistic SWOT analysis that brings out the pain points that need fixing, along with the strengths that can be utilized to increase business outcomes like profits, customer satisfaction, and growth.
Some of the key areas that affect the SWOT analysis include the following.
Current resources
Required technology upgrades
Staffing development needs 
Market realities (present and projected)
Industry best practices
The first draft of the organizational objectives then goes through a scrutinizing process to ensure that they are all SMART goals. This means, the goals have to be Specific, Measurable, Attainable, Relevant, and Time-based.
Define employee objectives
An organization-wide set of specific objectives is now ready. The next step is to communicate these specific goals to each team member clearly and to set team goals.
Each employee is then required to draft individual objectives that lead to realizing the larger company objectives. These evolve into team, department, and unit performance metrics.
The best part is that employees develop objectives together with management. Managers and employees commit to these goals. They're more likely to engage with their tasks with enthusiasm and determination once a clear pathway is set.  
Learn how the Workhuman Platform can transform employee engagement in your organization. 👉Request a demo today!
Continuous monitoring of performance and progress
Plans rarely go as expected. Changes happen in the form of market fluctuations, personal matters, and even global events.
Leaders should make clear how changing company performance might affect individual goals. And managers should consistently check in with direct reports to track progress and see where they can provide support.
Provide feedback regularly
It's advisable to communicate with all middle managers and employees on at least a weekly basis to iron out any issues or make necessary adjustments to the basic plans. Don't leave it for an annual performance review.
Feedback should be constructive and encouraging. It should also demonstrate how each employee's performance affects the team and the whole company.
Finally, managers should ask employees to give their own feedback. It's important to know if they need assistance, training, or other resources.
Advantages of management by objectives
From strategic planning to clear personal objectives, there are a lot of advantages to a clear system like the MBO process. Here are some of the areas your business might get a boost in.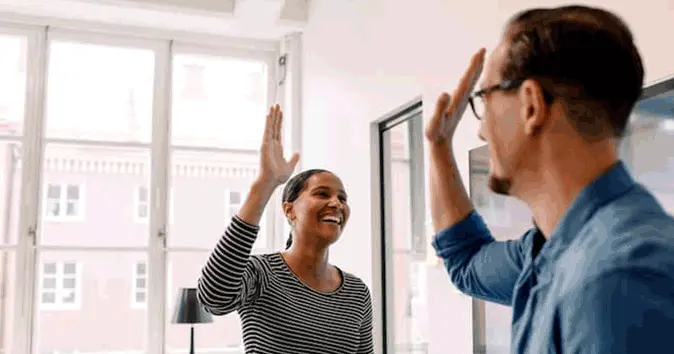 Efficient management
Managers can monitor their teams and operations more effectively when they have specific metrics, KPIs, and clear objectives. 
Achieving major goals is easier by communicating the primary objectives throughout the organization and getting all employees on board with the plan.
Increases efficiency of employees
According to a study by Dr. Gail Matthews, people are 42% more likely to achieve their goals when they write them down. The probability jumps to 64% if the goals are specific and made public.
Effective planning
Planning with the end goal in mind is great. But what's even better is attaching metrics to the goals of every team member. This is strategic planning.
This leads to the best utilization of resources. Also, the end-of-year performance appraisal shows clearly what needs improvement and what can be capitalized on.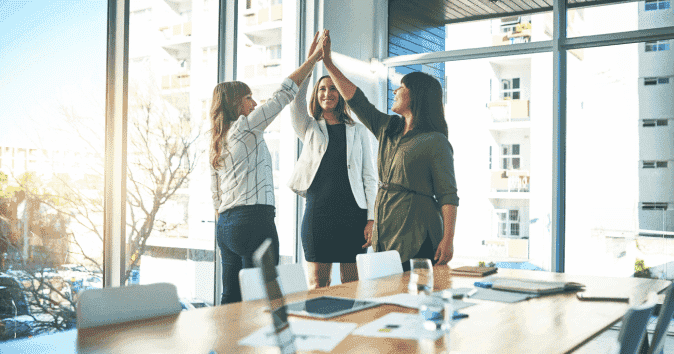 Reinforces commitment
Participating in the overall operational plan of the organization adds to employee engagement. Once they also write down their own objectives, most employees feel committed to achieving their goals.  
Offers direction to employees on resource allocation
MBO shows every team member how their roles contribute to the success of the organization. It also demonstrates how each employee, department, and division uses the available company resources.
Promotes self-growth
Challenging and interesting professional goals often lead to self-growth at all levels of employment. 
Studies show that challenging tasks often increase engagement, performance, and employee retention.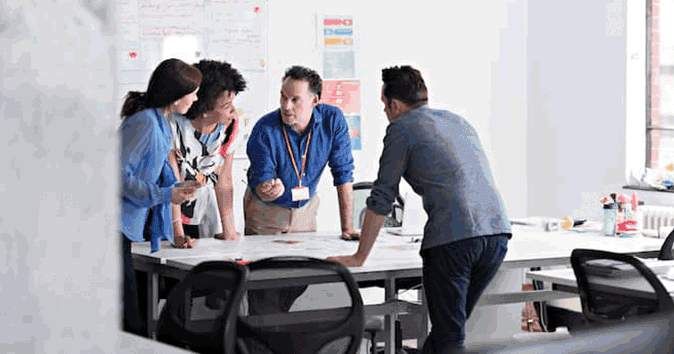 Enhances communication
Regular communication is an essential part of the MBO model. It starts from the get-go as every team member determines their own objectives in an open discussion with management. 
Routine monitoring of employee performance and progress keeps everyone on track. Candid and constructive feedback is needed from managers to employees and vice versa. 
The whole process of management by objectives requires a higher degree of communication.  
Disadvantages of management by objectives
A piece from Harvard Business Review lists some of the different ways that management by objectives falls short. The main criticism is that MBO works well on paper but has serious disadvantages when applied in the real world. 
Here are some of the issues that various companies faced as they implemented MBO.
May cause strain on the staff
The goal-setting process often starts at the beginning of the fiscal year, as soon as the management gets the yearly plan and goals ready. The plan often includes parameters for growth, increasing production, reducing costs, and increasing profits. 
Next, department heads are expected to present their goals with clear estimates of how they would contribute to these parameters. 
Early on in the year, key company personnel commit themselves to hard figures of sales, production, or similar KPI related to an improvement in a specific area. 
These goals are often a shot in the dark. It doesn't take into consideration the multitude of business and personal events that affect these goals. Somewhere along the line, most employees find that reaching their targets is much harder than they thought.
Can promote unhealthy competition within the organization
Relying on MBO results for promotions or salary negotiations often develops unhealthy behaviors among employees. 
When the dry figures take precedence over other qualitative measures, usually, this affects interpersonal relationships in the workplace negatively.
Offers limited strategies for achieving objectives
MBO focuses far more on setting and monitoring goals than on the methods of achieving these objectives. 
The imbalance between the nominal expectations of MBO and work realities is usually caused by the lack of focus on effective strategies to achieve the organization's objectives. 
May undermine the existing organizational culture
Organizational culture is one of the most important aspects of any company. Creating a culture of respect, cooperation, and commitment to diligence might be affected by the pressures of reaching the target. 
Employees might drop important or meaningful aspects of their work and focus only on specified goals. They might also be reluctant to help their colleagues or develop their teams.    
MBO examples for different business areas
To further understand the impact of MBO, it would be useful to go through some case studies.
Marketing MBO examples: Xerox
In 2018, Xerox laid out its marketing goals, and it included the following objectives:
Increase brand recognition by 65%
Increase overall sales by 40%, to be achieved by Q3 of 2019
Add 25,000 online customers throughout the fiscal year
To achieve these ambitious goals, Xerox committed to an ambitious plan. This involved a varied mix of marketing strategies like specifying a target market, mass marketing, and undifferentiated marketing.
Human resources MBO examples: Adidas
Adidas has a 5-year long-term HR strategy that's built on four "pillars". 
Giving the employees reasons to join and stay
Developing great role models that inspire the whole company 
Promoting fresh and diverse perspectives. Setting DEI goals and objectives
Creating a creative environment to make a difference
From these broad lines, Adidas formulated two sets of KPIs: internal KPIs based on employee experience and external KPIs based on employer ranking. 
In 2019, 67% of employees responded to the People's Pulse survey that they would recommend Adidas to others as a favorable workplace. This high result persisted through the next fiscal year.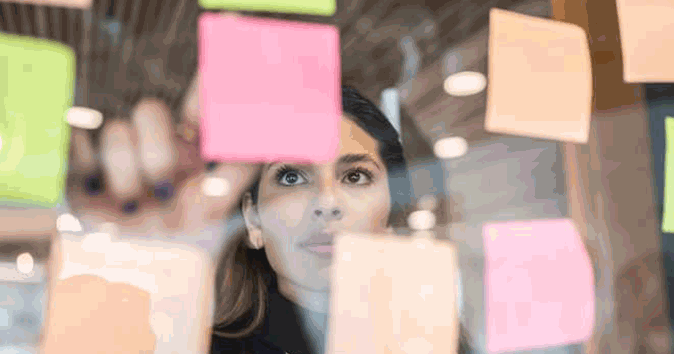 Find out how strategic recognition can save your organization more than $90 million in gained employee productivity. Download the Gallup-Workhuman report to see 3 ways recognition improves business outcomes.
FAQs:
What are the four major activities in MBO?
MBO comprises four main activities that can be considered the foundation of this management method.
Set realistic goals for the whole company
Define employee objectives
Monitor progress and give feedback
Evaluate and reward
Additional steps are often needed for this framework to become fully usable and effective.
Is MBO still used today?
Despite the limitations and disadvantages of MBO, this management method is still abundant in most organizations. The main reason is that setting specific goals often motivates and drives employees to reach their preset targets. The exact manner of applying MBO varies from one organization to another.
Some of them implement the objectives of MBO to specific departments rather than the whole company. Also, some organizations involve top management only in the goal-setting process.
What are the 5 objectives of management?
Most businesses share five fundamental objectives that support the ultimate goal of any organization to prosper and grow.
Creating value in the form of high-quality products or services
Optimizing all the available resources
Maximizing profits
Reducing risks
Maintaining a healthy work environment
Conclusion and key takeaways
Management by objectives is a business model that's been around for decades. It capitalizes on the synergistic boost that comes with the alignment of organizational goals with individual goals. 
When everything goes right, setting ambitious goals can boost employee engagement, efficiency, create clear metrics of progress, and form a solid sense of commitment to the objectives that they participated in drafting.
But it's important to adapt throughout the year so as to not demoralize the team if goals aren't being met due to external factors.