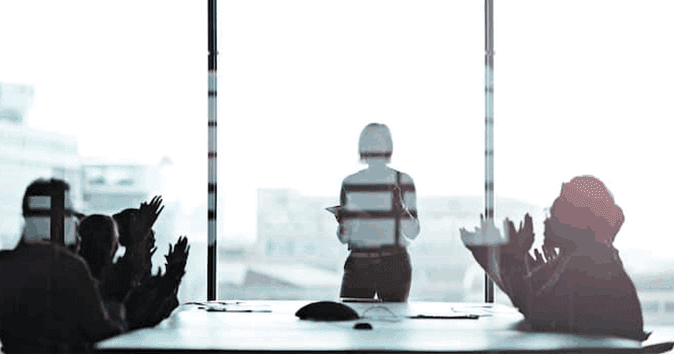 In any business, a leadership transition can be challenging for leaders and employees. They're situations that come with uncertainty and high stakes. To put their challenge in perspective, a study from Harvard Business Review found that 50%–60% of executives fail in their first 18 months.
Whether a transition is unexpected or planned, they share many of the same best practices, challenges, and pitfalls.
Today, we're talking about the nitty-gritty of a leadership transition, from altered social dynamics to cross-company communication.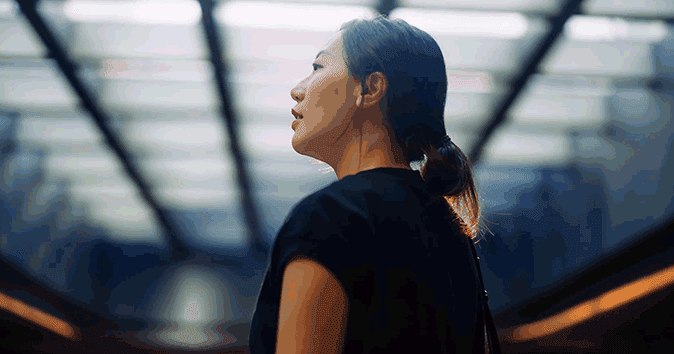 Challenges in leadership transitioning
A leadership transition isn't only about a change of responsibilities as one assumes a new leadership role. For the new leaders, the shift requires a change in attitude, mindset, and a clear communication plan with the new team.
Find out how to build a connected culture as a new leader in this guide!
There are certain transition traps and obstacles that new leaders commonly face. The way to avoid such pitfalls is to know what they are and how they happen.
The difference between leading and managing
There is a certain overlap between leaders and managers. Both have direct reports, are likely in their position because they have leadership skills, and they have experience from previous roles that can help them in their new one.
However, there is a slight difference in the focus of leaders and managers. "Leaders," "senior leaders," or however you refer to them, are often more focused on creating a long-term vision, empowering the team to achieve goals, and setting an example for the team.
Leaders look at things differently. Their lens is more zoomed out than a manager's typically is. As a result, new leaders need to balance both roles without micromanaging their teams.
To help strike that balance, they can lean toward building a collaborative environment that gets all team members involved in adapting to leadership transitions.
Learn how to create a collaborative and high-functioning team in 5 steps!
Social dynamics
During a leadership transition, there is often some degree of awkwardness between the person in the new leadership position and their former peers.
The dynamic has shifted, which can lead to communication barriers between team leaders and employees and affect the team's dynamics and performance.
Clearing this hurdle requires new leaders to turn to their new direct reports to see what they need from a leader. They also have to understand that building mutual trust and respect in this new dynamic won't happen overnight. That patience is an unspoken requirement to succeed in a leadership role.
Politics
Workplace politics can get pretty complicated, but they can be especially difficult during a leadership transition. It's not just literature where leadership transitions can lead to power struggles and tension.
In fact, according to an article published by McKinsey and Company, top industry leaders rank organizational politics as their greatest challenge.
Studies show that workplace politics can negatively affect employee performance and cause stress. And, during a leader's transition, the conditions are ripe for uncertainty and rumor milling that can spin out and create additional headaches.
To quell the issue of politics, the leader in transition and other leaders should check in on managers and employees and update them on what the transition means for the day-to-day of the company. A few things to keep in mind to get some quick wins early in the process:
Run through any changes to the decision-making structure
Model ethical behavior by not engaging in any workplace gossip
Communicate company decisions transparently and openly
Build strong relationships with employees
For such important company communications, you'll want to make sure you're using the right words to convey your message. That's where Workhuman's Inclusion Advisor® can help.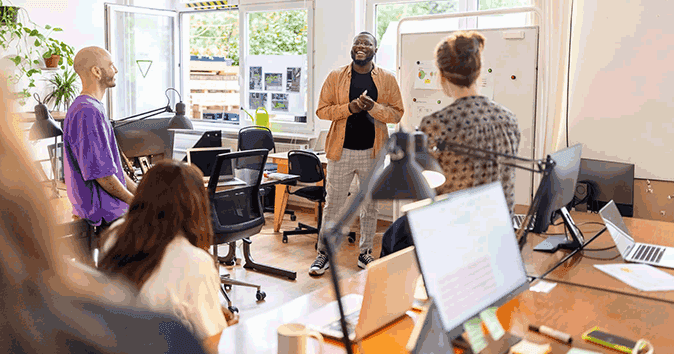 Planning for a successful leadership transition
Studies have found that around 50% of leadership transitions end up in failure. Needless to say, such a failure will also have a huge financial impact on the organization.
If you don't want the success of new people in leadership roles to be a coin flip, you need to maintain engagement during leadership transitions. With proper planning, that can be done as easily as it was said.
Here are a few steps to help you get there.
Develop a succession plan
In their book, Leading Organizations: Ten Timeless Truths, Scott Keller and Mary Meaney, two McKinsey senior partners, state that 75% of new managers admitted to feeling unprepared for their new role.
While part of that feeling is natural, there are reasons a significant number of leaders feel that way. The biggest reason is usually the lack of proper succession planning by the outgoing leader. Many executive changes involve a passing-the-torch approach and little mentorship.
However, new or soon-to-be leaders can benefit from coaching and guidance from their superiors or predecessors before they assume leadership roles.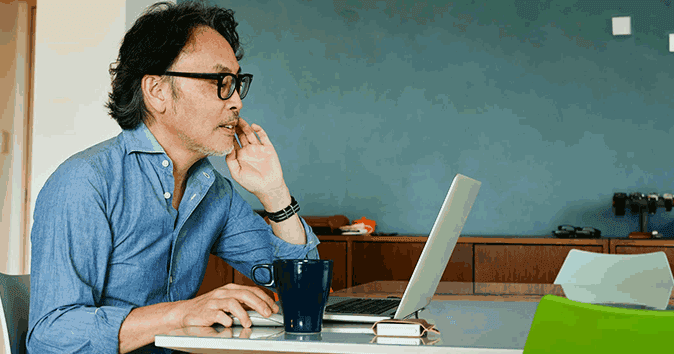 Identify potential successors
To identify potential successors for a role, you first need to acknowledge the requirements of that position. This will help you highlight the characteristics needed to fulfill these requirements.
For instance, if your business thrives on high-growth rates, then you'd need a candidate who's confident in managing high levels of risk. Your candidate should also be someone with high adaptability and decision-making skills.
Other skills to look for in a successor are:
Ability to speed up operations
Ability to develop talents
Strategic thinking
Financial analysis
Communication
Delegation and coordination of tasks
Conflict resolution
A leadership style can be hard to identify before someone assumes that role, but by seeing how employees treat co-workers, manage challenges, follow through on strategy, and bring new ideas to the table, you begin to picture how they might fit in a leadership position.
Provide training and development opportunities
Leaders aren't born; they're made. A great way to support leaders in transition whether they are a new CEO, vice president, or any other type of leadership level is to provide them with relevant training and development opportunities.
Training the incoming leader not only prepares them for the new role but also boosts their motivation and helps them gain the needed skills and knowledge to handle their new job.
According to Adam Robinson,—the CEO of Hireology— a succession plan should focus on five main areas:
The business: Does the new leader fully understand the business, and can they take the right actions to develop it?
The culture: Does the new leader know the strengths and weaknesses of the company's culture and how they affect performance?
The team: Does the new leader know their team well? Do they have a plan to improve the team's performance?
The individual: Who is the new leader, and what can they add/leave behind?
The stakeholders: Does your new leader have good communication with your stakeholders? Does the new leader know what the stakeholders expect?
Answering those questions can help you ascertain an employee's leadership style and put you on the right track toward a successful leadership transition
One last note is to document the transition plan. Documenting makes the responsibilities and expectations of the outgoing and incoming leaders clear and ensures that the handover process runs smoothly.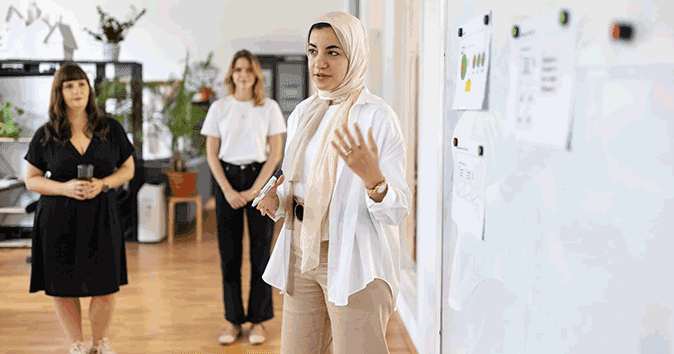 Common leadership transition traps to avoid
Successfully transitioning between leaders doesn't require perfection. In fact, it rarely includes it. Mistakes are inevitable when new leaders take over. The goal is to avoid the same mistakes that have been made time and again. Here are a few.
Forgetting there was a leader before you
New leaders might start their new role fully motivated with a fresh perspective and ready to implement new strategies. But again, patience is a virtue in managing change.
Trying to enforce changes quickly can come across as if you're disregarding the work of the previous leader. Moreover, your team might be reluctant to change what they're used to.
Take the time to get to know the team's current work style, serve as a sounding board for what they want to see in the company, and make slow but steady changes where needed.
It's also important to take ownership of your new position and not blame current challenges on past leaders. Instead, acknowledge the contributions of your predecessors and focus on moving forward.
Not communicating with team members
Communication is one of the keys to a successful transition. Clear communication involves sharing your expectations and understanding team needs. If you're too distant from your team members, they could feel like their efforts aren't valued.
It's important for a new boss to encourage open dialogue and constructive feedback among team members. That feedback will give you a pulse on the company and allow you to focus your attention on pressing matters.
You should also take the time to recognize those who provide helpful feedback with Social Recognition®. This will send a message to everyone in the organization that their perspective is valued.
Keys to a successful leadership transition
Successful leaders are impact-driven. Therefore, leaders should focus on the outcomes they want to achieve and take action accordingly.
There are five main steps for leaders to follow when taking action:
Assess the gaps and areas that require development
Architect a plan to work on those areas
Act on the plan
Advance your growth and learning
Aspire for success
Remember that you won't be doing all of this solo. While it can sometimes feel lonely at the top, you're not alone. Seek feedback and input from your peers, superiors, and predecessors.
One of the more effective strategies right out of the gate is to ask for feedback from your team members. Here are some leadership feedback examples that will help you know how your team views you. Based on that, you can evaluate the areas where you need to make changes.
Transitional leader tips
A transitional leader is hired for a specific time frame when a company is undergoing significant changes such as restructuring. This leader is responsible for ensuring this period goes smoothly by supporting employees, monitoring performance, and carrying out changes.
For a successful transitional leadership, here are some tips to follow:
Be visible
Even a transitional leader should establish a presence and let employees know they're there to make a change. They should show interest in the work being done and communicate with the team regularly to understand their challenges and needs.
Moreover, transitional leaders should be approachable and open to questions and feedback. They can help craft a short-form succession plan or even just notes for the person who takes over permanently.
Find like-minded people
As a transitional leader, you're new to the company and people. Therefore, it's challenging to build rapport with employees.
So, it's good to find people who are open to change. Building relationships with like-minded individuals can be quick and easy, and they can help you understand the company's culture.
Pay attention
Pay attention to everything that happens in the company, then take some time to reflect on the areas that need improvement.
A transitional leader should understand the company's strengths and weaknesses to take initiatives toward growth and set the next leader up for success.
Get in early and stay late
A transitional leader only has a short time to do a lot of work. A great way to show commitment to this role is to model dedication.
The "get in early and stay late" model doesn't have to be literal, but the point is you want to do as much as possible while in the role.
It's helping the company reach its full potential, it's giving the transitional leader great experience, and it's setting that transitional leader up for a positive review and, potentially, another role somewhere else.
FAQs
Why are transitions important in leadership?
A change in leadership can be challenging and risky, but they are inevitable in the business world. Leadership transitions are essential because they largely impact the organization and employees, thus impacting performance as well.
Therefore, careful planning, as outlined above, is required for a smooth transition.
How do you monitor the performance of your team?
Make regular meetings and check-ins with your team members to see how they're doing. This is especially important during transitions or general times of uncertainty.
You can use software that helps you track employee progress and hurdles with the Workhuman Cloud®, which empowers business and HR leaders with a single platform.
Conclusion
Leadership transitions are bound to happen in any business. Though they pose many challenges, you can learn how to succeed by avoiding common mistakes and having a coherent plan.
Leaders in transition need to strike a balance between leading and managing. They can help themselves by openly communicating, listening to feedback and concerns, and setting clear expectations for everyone.