A ladders survey found that 88% of high-earning professionals believe that managing up is vital for their career success.
The tactic of managing up can help you climb the corporate ladder, deal with difficult managers, and receive the credit you deserve for your hard work.
This post goes over the rewards, potential risks, practical examples, and everything else you need to know to manage up effectively.
What is managing up?
Managing up begins by getting to know your boss and their goals. It means understanding the stressors they face, learning their communication styles, and adapting to what they need.
Learn how the Workhuman Platform can transform employee engagement in your organization. 👉Request a demo today!
Benefits of managing up in a working relationship
At its core, managing up is about initiating a concise, clear, two-way communication style. This can help you define and meet the boss' expectations and lead to a more productive working relationship. Managing up isn't about going over a manager's head.
Managing up can be an effective career development card to play in bureaucratic work models.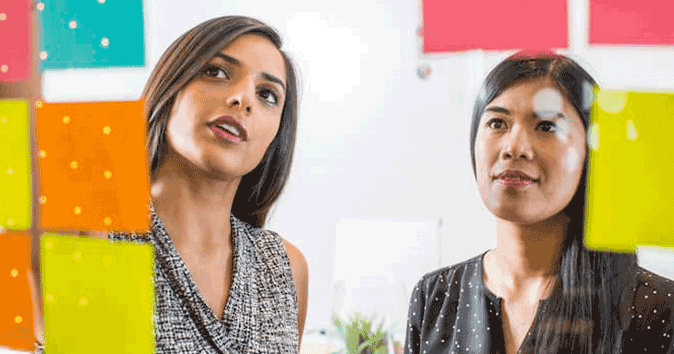 Drawbacks of managing up
When you start managing up, you should have an improved relationship with your boss. There's always a risk that managers might not be receptive to your efforts. They might even think you're trying to outflank them.
One way to avoid that is to be proactive and open about your intentions to make their job easier, handle your own work with less oversight, and strengthen your working relationship.
Key skills for managing up
From compassion to coaching, there are a few skills to hone before you can learn how to manage your manager:
Empathy
Relating to a bad manager isn't always easy. Yet, Mary Abbajay, the organizational and leadership development guru, finds that when managing up, you need to replace your immediate response of anger with empathy.
With a bit of empathy in mind, you can reflect on why your manager is acting the way they are and what stressors might be at play.
Effective, frequent, and calibrated communication
Communication is a two-way street. To manage up, you need to initiate communication rather than wait to be called for a review meeting. Think weekly or daily direct reports.
But that's not all. You also have to calibrate your communication to match your manager's involvement to ensure a shared understanding of goal setting.
So, if your boss's style leans towards disorganized laissez-faire, you can get away with drop-ins. However, if you're dealing with a reactive, high-control manager, stick to scheduled meetings and emails with precise data. That will help both you and the manager establish a cadence.
Coaching
Coaching at work is about leading with key questions rather than statements. It's listening to what is top of mind for your boss or direct report and creating a shared plan. 
For instance, you can propose better systems for organizing files if being orderly isn't your boss' strong suit. Check out some leadership feedback examples if you're unsure how to phrase your idea respectfully.
Proactivity and understanding your boss' expertise
Managing up isn't about finding flaws in your manager. It's about proactively creating better workflow and dialogue to help both parties grow. 
Start by anticipating their needs and tackling them before they even ask. This could mean keeping an eye out on the office supplies and tracking what needs fixing or replacing to avoid delays.
Alternatively, you could volunteer to turn spreadsheets into intuitive charts if your boss gets overwhelmed with data and you need them to make a quick decision.
Emotional resilience
Knowing when and how to respond and push back is a vital skill. The rule of thumb is to roll with the punches on the trivial stuff.
If your manager cancels a meeting, reschedule on the spot but don't take it personally or make a big deal. If the issue persists, find another communication channel to compensate for the lost meetings.
Best practices for managing up
Clarity of expectations is vital for feedback culture, but not all managers get it right. In fact, Gallup estimates that only half of all employees really know what's expected of them.
The key is to make sure you're not among the unlucky half. To do that, you have to know what the manager is trying to achieve, what stresses them out, and your own professional goals. Then, you can find the shared points and align your day-to-day tasks to the big picture.
It's not enough to know what your boss needs you to do. You have to know what their idea of success is for this specific task. Don't be scared to ask how your work will be measured. If your manager is vague, use something like the OKR methodology to add more definition to their idea of success.
Regular check-ins should help build trust, but there's more to work to do to improve your employee-manager relationship.
Plus, communicating and finding shared interests can go a long way in building rapport. If your company uses software solutions like Community Celebrations®, make sure to follow your manager's updates.
Managing up: dos and don'ts
Here are some tips to help you cultivate a positive relationship with your supervisor:
Dos:
Leave your assumptions at the door: You probably don't know what your boss is dealing with in and out of the office in detail, so don't presume you know the motive for how they're behaving. 
Hone your delivery: Keep an eye out for how your manager prefers to communicate and adapt to their approach.
Get comfortable with feedback: Ask for feedback often and reflect on it with a growth mindset.
Set the tone in 1:1s: Write an agenda and pose your ideas as requests or suggestions, not demands.
Share your impact right away: Don't wait for quarterly performance reviews to show the boss your value.
Don'ts:
Bury your requests: Instead of unloading complaints and bad news on your manager, offer the requests first.
Get stuck in your ways: It's normal to have a preferred communication style but try to give other tactics a shot.
Ignore your audience: Take the time to know your boss' work style well but don't forget to cater to your coworkers and clients, too.
Examples of managing up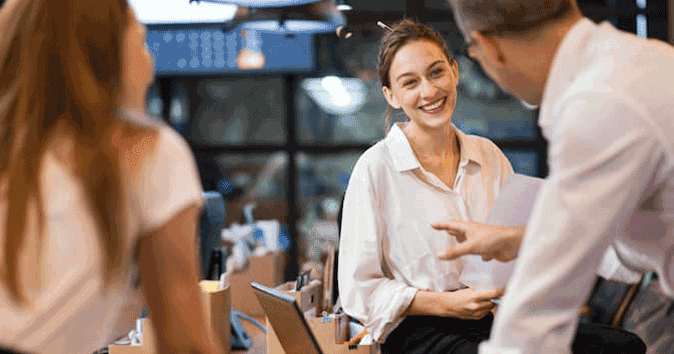 1. Figuring out what makes micromanagers tick
One case study by Harvard Business Review (HBR) highlights an example of how managing up can help ease the tension with micromanagers. In the case study, the affected employee identified that the manager is most concerned with time waste.
She decided to anticipate delays and send emails to let her boss know the reason and the revised date. She also arrived a couple of minutes early to meetings and made sure to send an agenda with the estimated duration beforehand.
If the same employee had tried to keep the micromanager informed of each and every detail of the job, she might have inflated her workload. Instead, she pinpointed the supervisor's main concerns and addressed them.
2. Extracting more info from vague bosses
If you're dealing with a noncommittal supervisor, try Peter Drucker's manager's letter MBO concept. In the letter, you'll list the manager's goals, tasks, priorities, and standards as you see them.
Then, you'll let your boss know what you came up with and get approval. If they don't like some parts, at least the letter will open a discussion. This way, you'll get them to commit to specific objectives with an actionable plan.
3. Handling multiple bosses with simple organizational tools
HBR's "Monday morning to-do list" case study proves that managing up doesn't only work for people who report directly to one boss.
In this scenario, a staff member has to report to two company partners and finds herself under a lot of pressure juggling urgent tasks from both sides. To tackle the situation, she creates a weekly to-do list with all the tasks on her plate and the deadline for each one, then shares it with the partners.
In today's rapidly changing work environment, it's more important than ever to cultivate a strong company culture. A recent report published by Gallup in partnership with Workhuman® reveals that only 1️⃣ in 4️⃣ employees feel connected to their company culture.
Don't let the remote work revolution disconnect your team! 🌐🚀 Discover the power of recognition in building a thriving, connected workplace.
FAQs
What does it mean to manage up and across?
Managing up and across refers to not only managing up to your own manager but across teams and departments as well. The most effective employees have the ability to build trust and support with other team members to influence and benefit from their performance.
How do you talk about managing up?
When you're talking about managing up, it's important to note that it's not a self-serving, manipulative tactic. Always remember that the ultimate goal is to achieve organizational goals, and you're just looking for ways to make that possible with the current management.
Conclusion
Managing up is a nuanced process that requires a lot of patience and emotional intelligence. You need honed observational skills, tailored communication, resilience, and a healthy dose of empathy for it to work.
Just make sure you draw the line between putting reasonable effort and giving in to an outrightly exploitative workplace.