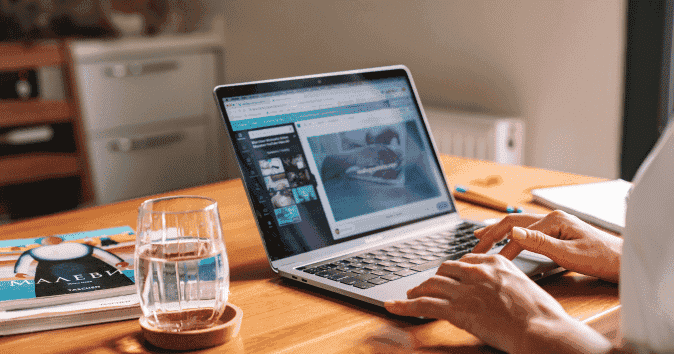 Can you imagine having to meet with some employees in the US and others in Australia at the same time? What if you have other members in the team all the way in Africa?
The only way to get all these employees in one place is to have a virtual meeting, where everyone only needs internet access to attend.
It might seem like a magical solution, but it comes with its share of challenges. When the employees aren't right in front of you, you can't guarantee they'll stay focused. You may lose one or two members in the meeting to distractions, and you're bound to see a lot of yawning.
This article will focus on how to make virtual meetings more interactive and how to engage remote employees. So, keep reading to learn more about this topic.
Virtual meeting engagement challenges
The percentage of virtual meetings increased from 48% to 77% between 2020 and 2022. This put a greater emphasis on virtual meeting etiquette and remote team building activities.
A recent remote work productivity study showed that employees' performance increased by 13% when they switched to working from home or a hybrid working model. Yet, there are several challenges that remote workers and managers deal with while participating in a virtual meeting. Here are some of them.
Lack of engagement
According to a Zippia survey, 67% of employees get distracted amid virtual meetings. On top of that, around 55% of employees admit to checking their phones during these meetings, which gives you an idea of how easy getting distracted is.
Feeling distracted
About 11% of employees felt that virtual or video meetings weren't productive. Again, this may be due to technical software issues, especially if employees aren't familiar with fixing them.
It also happens because there's no appropriate home-office space. Some employees feel distracted because meetings don't have a clear agenda.
Meetings are draining
Some managers find remote meetings too accessible that they hold too many of them over a short period, or they don't keep track of the allotted time. As a result, participants experience fatigue and are sometimes invited to meetings they have nothing to do with.
Difficult communication
Awkwardness is common in remote meetings. Many attendees find it challenging to make small talk during virtual meetings. Differences in communication styles and the inability to understand non-verbal cues and body language can make communication more difficult.
Lack of structure
This one is for managers, as the lack of structure usually makes online meetings less successful than in-person ones. Employees will likely feel more distracted and less engaged when the manager doesn't have a clear agenda before the meeting.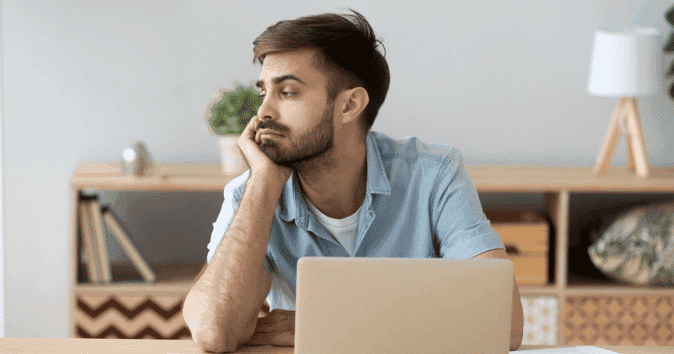 9 Ideas on how to make virtual meetings more interactive
With the rise of remote work and online discussions, managers must find innovative ways to make virtual meetings more interactive and engaging. When this happens, these meetings can save the employees a lot of time and effort because they're more accessible.
The goal is to get everyone involved, as you don't want attendees to listen to you lecturing them while they're taking notes in silence. Instead, your purpose should be to create an inviting environment that encourages attendees to share their input and opinion.
Here are some of the best ways to make virtual meetings more engaging.
1. Prepare and share your agenda
To make meetings more successful, you should have a clear and defined agenda of how the meeting should go, who will attend the meeting, and the topics to be discussed. Sharing your agenda beforehand gives employees time to think about the points to be addressed and will help them become more engaged and invested.
Using surveys for brainstorming and asking about points you should add to the meeting agenda will also work. It's essential to listen to what your employees have to say, as this will increase meeting accountability and make it more collaborative.
2. Make use of team management tools
Technology provides you with several reliable and valuable management tools that you can use to make meetings more interactive and engaging. These include chat features, instant note-sharing, and split screens.
It's important to understand the opportunities your management tool offers and find ways to overcome its limitations. These tools will also help your meeting participants stay engaged as they can access all the information shared.
3. Use icebreakers
Using virtual icebreakers should be on top of any manager's list when they're trying to learn how to engage meeting participants. These will increase employees' engagement in hybrid and remote environments, especially when employees don't spend enough time interacting face-to-face.
Before you start, you must introduce yourself and other speakers, especially if there are new participants. You can also mention something personal to the team members who already know you to grab their attention.
Announce a theme meeting in advance to make the meeting more fun. Fun games and trivia can all be suitable icebreaking activities that lead to a colorful and enjoyable presentation.
Gamification is another fun way of networking and virtual team building in a remote meeting, as it boosts engagement and the overall meeting experience for participants by providing a reward. This might include riddles, scavenger hunts, and bingo.
4. Keep the presentation interesting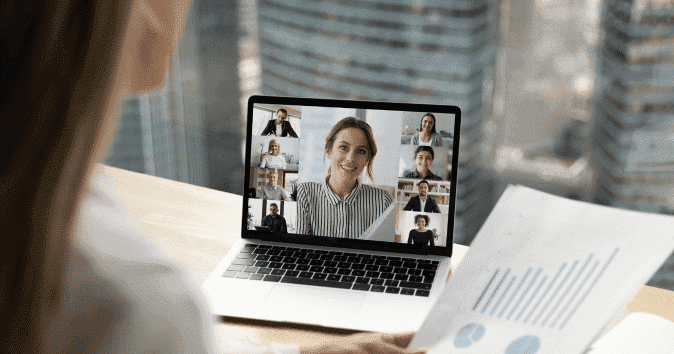 Part of your role as a manager is to use different presentation skills to deliver information. For example, during a virtual team meeting, you lack some tools like non-verbal cues, and some of your participants might struggle with technology issues that prevent them from following up.
This is why you should always have a list of interesting tools and techniques that make your presentation fun and interactive. For example, in an in-person meeting, you'd probably rely on a whiteboard and start explaining meeting points to participants while they're taking notes.
During a virtual conference, you should use charts, videos, slides, statistics, narration, lists, and animated data representations to deliver the message. Relying on various audio and visual tools will make meetings more fun and cater to the needs of participants with various learning styles.
5. Delegate tasks
Wondering how to encourage participation in virtual meetings is challenging for several managers, as some participants simply feel disconnected. This usually happens because they're not in their usual office space or doze off, knowing they're passively taking part in the discussion.
You should delegate tasks before and during the meeting to overcome this problem. Before the meeting, you should assign roles, as every meeting should have a leader or organizer, a timekeeper, a facilitator or moderator, a notetaker, and a recorder. Unfortunately, studies show that only 30% of managers are good delegators.
You can create the meeting agenda by yourself or ask participants to share their input regarding topics they think should be discussed in advance. They can also handle parts of the meeting when these points are to be discussed.
Engaging meetings are all about active participation, so you can ask one or two of your participants to keep score during games. Ask attendees to discuss their main points and take a step back to encourage more constructive communication.
6. Circulate roles
In addition to delegation, you should circulate roles while holding various engaging virtual meetings. This will keep people alert, knowing that you need to focus on knowing what to do if you ever assign a role to them during a future meeting.
Rotating roles is fun and will help you keep positive vibes during a remote meeting. This also lets you get to know your employees deeper as you understand more about their soft skills.
7. Keep it short
It's crucial to understand that working from home or in hybrid working environments differs in nature from in-office setups. This makes them more appealing, but it also comes at a cost.
People at home might struggle with software and other technical issues that shouldn't be problematic at work. This is why as a manager, you should always have a Plan B if something doesn't work. You should have plenty of backup resources and tools to use if one fails.
At the same time, some managers might get so carried away with all the visual and interactive tools available for remote meetings that they simply lose track of time. Studies show that people start to lose focus after 45 minutes, so you should ensure that your meetings are to the point.
8. Collect feedback
Using surveys and live polls during remote meetings will make the meeting more interactive and boost the participants' energy if things start to get dull. You can use polls and surveys before discussing a specific point on your meeting agenda to compare findings. You can also use them after discussion to evaluate the impact on participants.
Poll questions asked before and after the meeting can also be used as a learning tool. For example, you can ask one question before the meeting and compare the participants' answers to the same questions afterwards. This is a reliable tool to show attendees the value of their participation and discussion.
Zoom has a cool feature that enables you to run polls during meetings. First, you must enable the feature and then pick either to add polls or advanced polls and quizzing, which provides more options.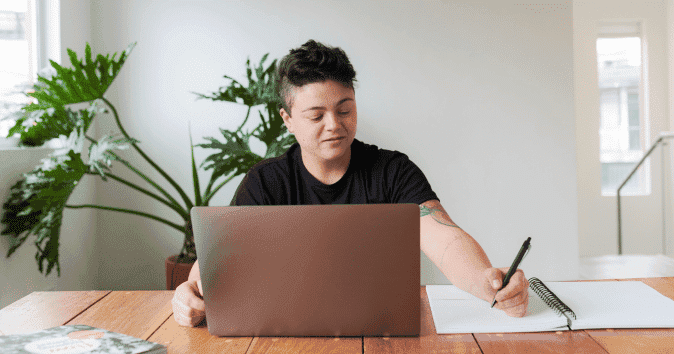 9. Follow up on commitments
Following up on tasks and commitments assigned during your remote meetings will engage your audience. Your remote team should be aware that you'll check if everyone will do their assigned duties at the end of the meeting. This will keep them more alert and engaged while you're explaining tasks.
Meeting participants might be overwhelmed with other tasks or simply forget what they've been assigned. This is why you should only schedule necessary meetings to avoid confusing team members. Moreover, you could send friendly reminders before the deadline to ensure they're following up and allow for some delay if they're struggling.
Tools for remote meetings
Video conferencing and remote online meetings are becoming more popular, and as a result, the number of tools for remote meetings is increasing. There are key differences that set these tools apart, and these differences will help you pick the right one for your organization.
Before you choose a tool, you need to be clear on who will use it and how they will use it. You don't want to pay for features that might not benefit your meeting participants or the work environment.
For example, Slack is one of the most popular online meeting tools because it brings all types of communications into one app. It's ideal for remote work environments because it allows users to flag messages, share files, send notes, or make voice and video calls.
Meanwhile, Zoom is the perfect tool for remote meetings because it's easy to use. A similar, less popular tool is GoTo, which is a remote collaboration workplace that offers messaging, meetings, and all kinds of virtual events.
All tools have both free and both plans, and the paid plans include a free trial before payment. So, you can try and find out which tool serves your plan better.
Take your employee recognition to the next level with our 5 simple steps! Click now to discover how easy it is to boost morale, increase productivity, and show your employees they're valued.
FAQs
How do you keep the audience engaged in virtual meetings?
It all starts with proper planning. Starting with a clear meeting agenda and assigning roles to participants while explaining how the meeting will go will give attendees a structure to follow.
You should use games and interactive tools to make your presentation more engaging and use surveys and polls to see if you receive the desired feedback.
How can I make virtual work more fun?
Incorporating trivia and other icebreaking activities will make virtual work meetings more fun and engaging.
Announce activities before the meeting, so attendees can be more prepared, or announce a theme for the meeting so they can prepare related backgrounds or even wear costumes.
Finally, make sure that participants are actively participating by offering them choices and asking questions throughout the meeting to guarantee they're enjoying their time.
Conclusion
Learning how to make virtual meetings more interactive and how to engage remote meeting participants can be a real challenge for many managers. Yet, with our tips, we guarantee that your job will be easier.
Remember to prepare your agenda and share it with the employees before the meeting to give them time to think about it.
Additionally, try to use icebreakers and think of unique presentation methods to maintain engagement throughout the meeting.
Lastly, try to keep meetings short for the sake of the employees' focus. Most workers lose focus after 45 minutes, so keep that in mind while preparing your agenda.