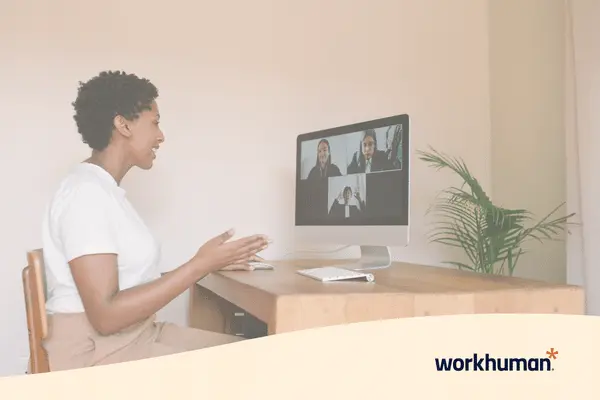 Gallup research found that half of all US employees fall somewhere between "highly engaged" and "actively disengaged."
Meaning there is very little preventing a massive number of employees from slipping right into that disengaged pool.
With the rise of hybrid work, a key feature of any business plan must be how to engage remote employees.
Luckily, this blog will go into everything you need to know, from tools to build up engagement to building an inclusive work environment for all employees, regardless of where they work.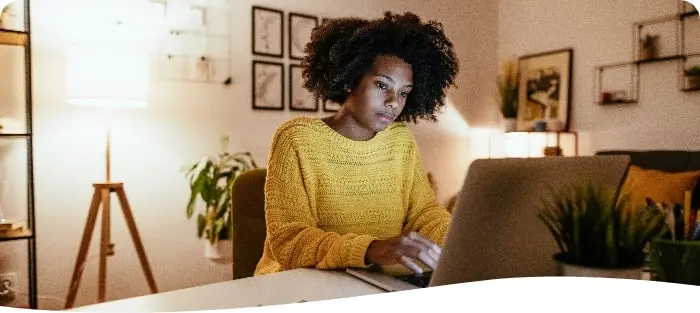 Why is engagement so important for remote employees?
The bottom line is: employee engagement is essential for business success.
Whether the company is operating fully remote, fully in-person, or in a hybrid fashion, engagement has the potential to boost employee morale and improve company culture, among many other metrics.
See all the metrics and find out how to create a culture of connection in a hybrid work environment.
Remote employees don't work within the four walls of an office building, meaning they don't receive the built-in culture employees working in-person do.
For some organizations, how to engage remote employees is not a question they have had to wrestle with before. Until now.
As the world of work continues to evolve post-pandemic, this may now be one of the biggest challenges leaders now face.
In fact, Workhuman research conducted in 2021 - a time when many people had been working from home in the previous year - found workers are feeling more anxious, isolated, overwhelmed, and less motivated over the course of the previous year.
The culprit? Fifty-nine percent cited a lack of human connection, which remote employees are certainly more prone to.
What are the benefits?
If, however, organizations can effectively determine how to keep remote employees engaged, the benefits will be far-reaching.
When employees working remotely are actively engaged, they not only get the extra flexibility and work-life balance remote work offers, but they are also more productive and less likely to be looking for another job.
And for organizations, that increase in productivity and decrease in turnover can save millions of dollars over the course of a year.
According to Gallup, businesses in the top quartile of employee engagement rates significantly outperform those in the bottom quartile on these business outcomes:
81% lower absenteeism
18% higher productivity
43% less turnover in low-turnover organizations
23% higher profitability
While this data isn't exclusive to remote workers, it paints a clear picture of the power employee engagement can have on work, and the remote workforce is no exception.
5 tips for engaging remote employees
We know that engagement is important. We also know that in a remote environment, a culture of high engagement can be difficult to authentically build and sustain. So where should you start?
Here are six tips to consider implementing in your organization to improve employee engagement for the remote workforce.
1. Stay connected through technology
This one may sound like a no-brainer considering hybrid and remote employees have to use technology every day to do their work, but we aren't just talking about video calls and messaging platforms - although those are important, too.
Rather, organizations should look to remote team members to determine what they need to do their best work.
Try to get feedback through an engagement survey or think of some good questions that foster engagement at your next team meeting.
From there, it's up to managers and leaders to research tools that can solve those distinct pain points, whether they be around culture, connection, feedback, or anything else, and ensure remote working is as fulfilling as any other office environment.
2. Foster social interaction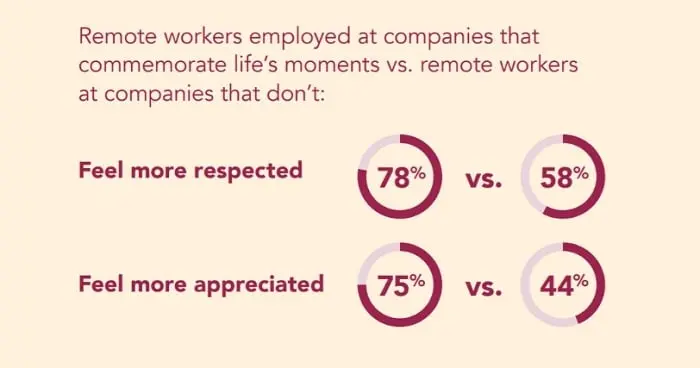 Of course organizations want their employees to be productive, but not every moment of work has to be about KPIs and assignments; in fact, it shouldn't be.
For all employees, human interaction and connection are key to thriving at work. Employees desire a community they feel welcome in, where they can learn and share things about their lives outside of work.
Remote workers may not be able to chat at the water cooler, but events such as virtual coffee breaks or team lunches over Zoom give them the chance to get to know one another without the pressure of a formal meeting.
Organizations should also be cognizant of including remote workers in in-person events; if there is a company outing planned, fly your remote employees in if it's feasible.
They are just as much a part of the team as anyone else, making it extremely important to include them.
3. Ask for feedback. Then act on it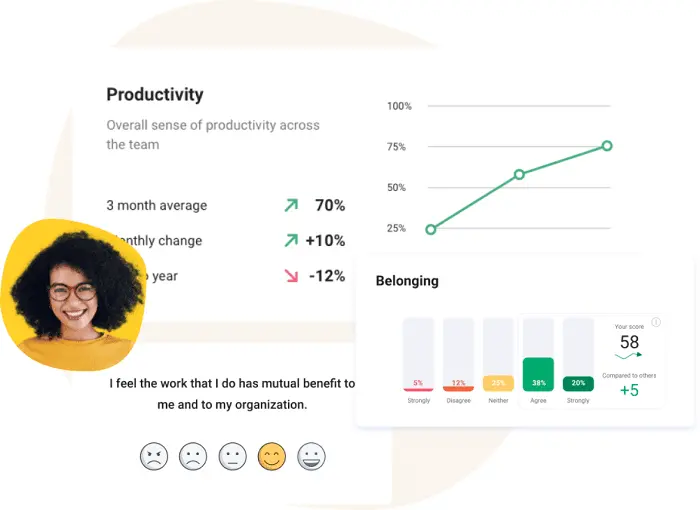 Asking for feedback is one of the most useful tactics organizations have to build a better workplace for their employees, but it isn't utilized nearly enough.
In a typical office environment, it may be easier to ask for feedback off the cuff, whether it's during a meeting or a quick chat in the elevator.
Remote workers are less likely to get a spontaneous opportunity to provide feedback, which is one of the many difficulties in maintaining engagement for your remote employees.
To communicate remote feedback correctly, remember to schedule opportunities for remote teams to share their feedback.
Consider asking about their connection to the organization and its employees, as well as what tools or support they need to better do their jobs.
4. Recognize employee contributions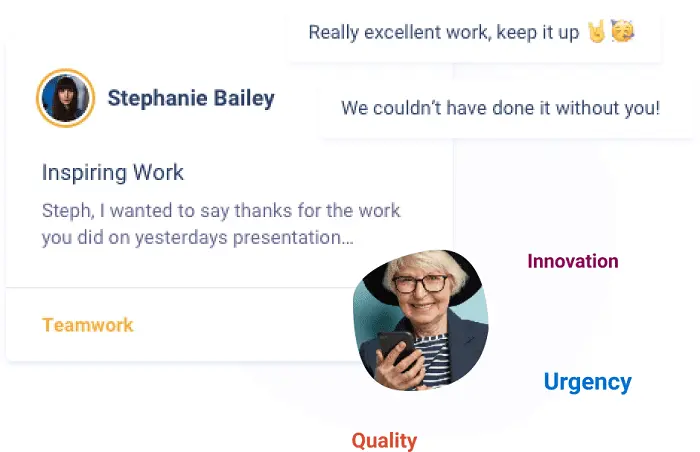 Employees want to be recognized for their good work. Period. And that doesn't change when an employee goes remote; it actually may be even more important for improving employee engagement.
Because remote teams aren't constantly with one another, employees may feel like their accomplishments aren't being seen, much less appreciated.
Working remotely can have a poor impact on company culture, but if recognition and appreciation are built into the foundation of the culture, employees can thrive anywhere.
5. Give employees autonomy
As mentioned above, fully remote employees may feel less seen than their hybrid and in-person colleagues.
And while that's no way to cultivate employee engagement, too much oversight can also have negative consequences.
Without trust and autonomy, employees may start to feel micromanaged, leading to lower engagement and lower productivity.
You hired the employee for a reason; remote work is one opportunity to let them shine on their own terms.
5 tools to keep remote employees engaged
As discussed above, remote work relies on technology to bring employees closer to the company and their colleagues.
And as businesses continue to expand and employees continue to relocate, these tools have the potential to not only measure employee engagement, but also improve it for all employees.
1. Communication
Collaboration and connection are not only important for employee morale, but also for the business' bottom line.
Enter digital communication tools.
All workers, but especially those working remotely, should have easy access to a video conference tool for meetings and brainstorms (think Zoom), as well as an instant messaging platform for employees to connect in other ways.
Solutions like Slack Slack offer a space for employees to chat one-on-one or in group channels. And the channels shouldn't just be about due dates and deadlines.
Create channels for company employee resource groups (ERGs) and common interests like hiking, cooking, or movies.
The bottom line is organizations should always be looking to create opportunities for employees to connect with each other. The more connected they feel, the more engaged they will be.
2. Employee Recognition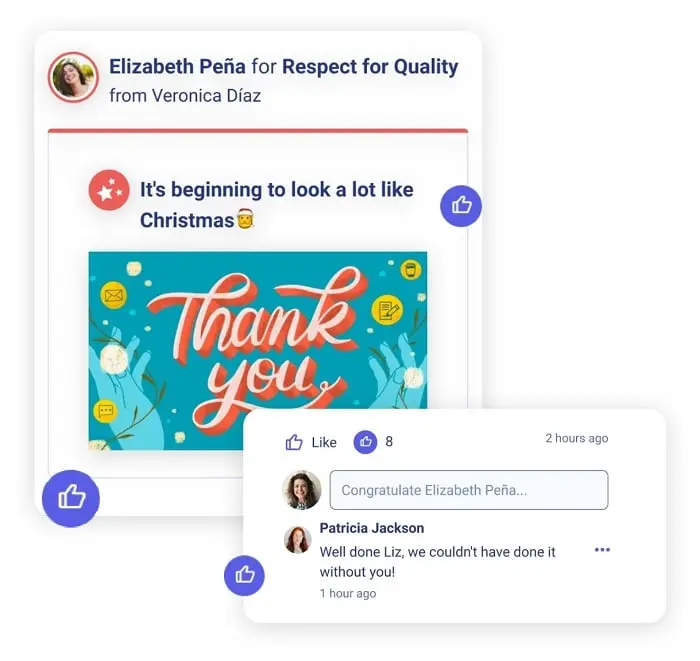 One of the most powerful tools in an organization's tool box is employee recognition.
According to the recent Gallup-Workhuman report, when recognition hits the mark, employees are 4x as likely to be engaged as well as 5x as likely to feel connected to their culture.
Now that sounds like a recipe for employee satisfaction.
How does recognition make the mark? And what should leaders keep in mind as they recognize remote staff? According to the same report, good recognition must be:
Fulfilling
Authentic
Equitable
No matter where they work, employee recognition should be reaching every corner of your employee base.
And with the help of a recognition platform like Workhuman's Social Recognition, the data you collect can help determine if there are inequities in terms of how or when recognition is given to each group.
Embedded in Culture
When recognition is embedded in the culture, every employee should be feeling its effects.
If remote employees are feeling like that isn't the case, organizations will have to rethink the way they promote their values so that all employees have access.
Personalized
In general, remote employees are more likely to be working at a desk than someone working in a manufacturing plant.
Both roles are essential for the success of the company in different ways, and both deserve recognition when they've done great work.
3. Check-ins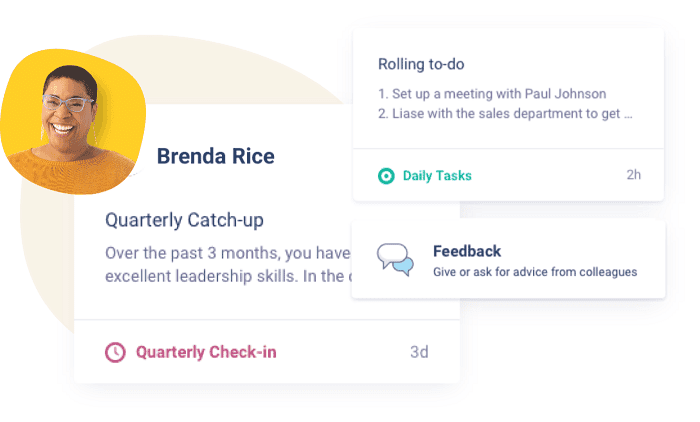 The pace of today's world means things can change in an instant, and the same can be said for employees, which means managers should be checking in on their people frequently in order to best support them.
For remote employees especially, managers should schedule a 30-minute check-in once every other week. Every week is even better.
These check-ins allow managers and remote workers to connect on performance goals, discuss projects and expectations, and how best to engage that remote team member.
Come prepared with a list of check-in questions to make sure you tackle all the important points.
4. Pulse Surveys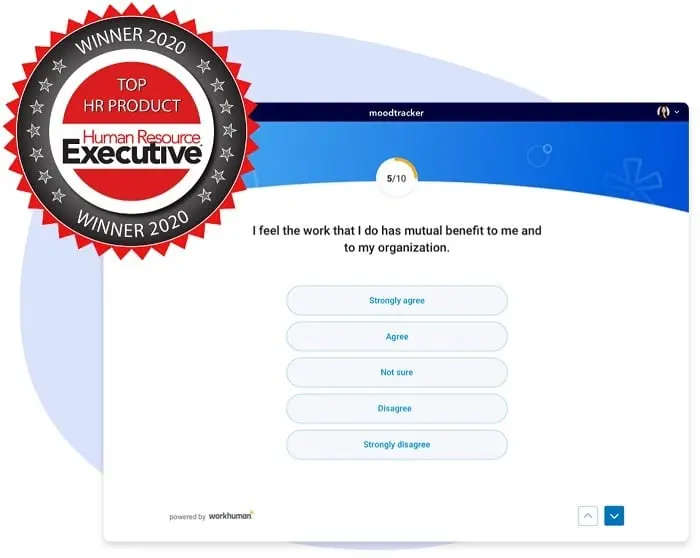 A great way to measure employee engagement is through pulse surveys. A pulse survey tool allows leaders to compare the productivity, job satisfaction, and engagement levels of all employees.
After collecting the results, leaders can then compare remote, hybrid, and in-person workers on these metrics.
If one group is substantially more engaged than another, think about what's working well in that area and work to better implement it in the groups with lower engagement.
5. Celebrations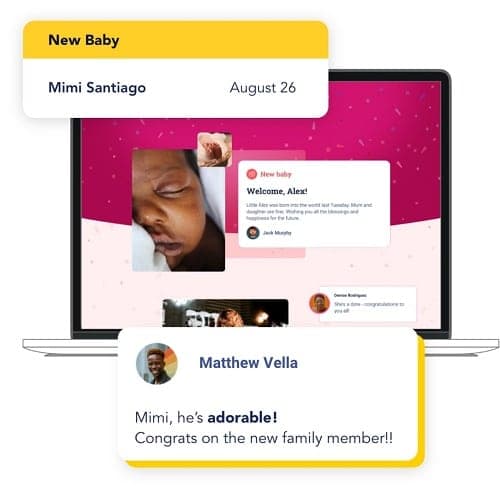 An employee is, above all, a person with a life outside of work and they shouldn't have to leave it behind once they get into the office (or log into their laptop).
Rather, employers should create opportunities for employees from across the organization to share and congratulate one another on milestones in and out of work whether it be a promotion, a wedding, or something in between.
Check out Workhuman's Celebrations bundle here:
Bringing it All Together: How to Create an Inclusive Environment for Remote Workers
It's one thing to understand the need to keep remote employees engaged. It's another, more difficult thing to actually do something about it.
Using the tips and tools discussed above sets employers off to a good start. Purchasing digital communication tools or revising the organization's core values isn't the end of the journey, but the beginning.
To sustain a high level of employee engagement, leaders should listen to their employees to find out what they need to do their best work, make it happen, and then go back for more feedback.
Did the tool work as expected? Have you noticed a change in productivity or morale on your team since pulse surveys were initiated? Do you feel like you can safely share ideas and feelings?
If any of these answers are no, it's time to revise, reimplement, and do it again. Employees are always evolving and engagement might not mean the same thing to them next year or even next month. Engagement itself is always evolving.
There are also smaller, tactical changes organizations can make to create a more inclusive environment for all employees.
Schedule company-wide meetings at a time when remote employees in different timezones can also join. If that isn't feasible, record it and hold office hours for questions after watching.
If your organization has an employee recognition program, normalize employees sending awards to their peers and spending time browsing the news feed to see what other employees across the business are doing well.
And make an effort to include remote workers in company meetups offsite and celebrations. Set aside room in the budget to fly remote employees in for planning meetings, hackathons, and conferences.
An inclusive environment is one where employees are given an equal opportunity to grow, connect, and thrive.
Final Considerations
Supporting employees so they can do their best work takes real effort and commitment, but when done right, both the employees and the company reap the benefits.
It's essential business leaders continue listening and learning from their employees – especially virtual workers and those in a hybrid situation.
It'll be worth it, just wait and see.