Research conducted by Gallup found that four in 10 U.S. employees say their job is negatively impacting their mental health. And fewer than one in four say their organization cares about their well-being. That is bad news for the employee experience.
But the good news is that there is something that is proven to improve well-being and every leader has access to it: an employee recognition program.
A successful employee recognition program makes the difference between a stressed and burnt-out workforce and one that is motivated and valued for their efforts. Which of those workforces do you think has better employee morale, employee engagement, and employee retention?
Employee appreciation isn't about one day of niceties or isolating one person as Employee of the Month. It's about recognizing the day-to-day efforts of everyone in the organization throughout the year. An employee recognition program makes appreciation a business practice.
But finding the right type of recognition for the right moment isn't always obvious. So we've got some scenarios and examples of employee recognition that will help you keep an eye out for those moments in your organization.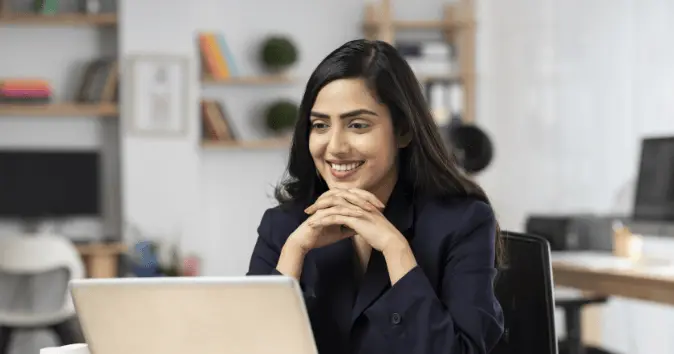 What are the types of employee recognition?
Unless you're in the ballcap or watch business, you shouldn't adhere to a one-size-fits-all approach. Your recognition strategy should encompass multiple types of employee recognition. Every employee has different preferences for how they'd like to be recognized. Some deeply appreciate public recognition. Others don't. 
There are two primary ways to ensure that you are giving recognition in a way that is meaningful to employees. First, ask them. Why guess and maybe get it wrong when you can get a direct answer and get it right? Second, provide multiple recognition methods for employees to choose from. Here are some of the main varieties: 
Monetary recognition
Monetary recognition is what sets an employee recognition program apart from giving thanks every once in a while. It's an investment in your culture and people that yields positive employee outcomes across the board.
Monetary recognition isn't really its own category and should accompany social and peer-to-peer recognition which we will discuss next. Including a monetary component to turn the moment into a spot bonus is one of the most powerful ways to make recognition stick. 
Social recognition
Social recognition, often in tandem with monetary recognition, is a way to recognize employee efforts and accomplishments for all to see. Employee recognition software makes that easy with a social media-esque feed that allows everyone in the organization to see, like, and comment on all the great work being done. 
This social aspect is one of the major positives of employee recognition programs. While some employees may prefer to receive recognition privately, the capability to broadcast it to the broader company ensures efforts aren't being overlooked. Some things deserve the limelight and an employee recognition program makes it easy for you to help them shine.
Peer-to-peer recognition
Social recognition, or publicized recognition, might not be for everyone, but peer recognition is. Removing the top-down component of rewards and recognition democratizes the process and allows co-workers, regardless of level, to celebrate the work of their colleagues. 
Peer-to-peer recognition is essential because peers are most in tune with the day-to-day struggles, setbacks, and successes of getting work done. As we will talk about later, specificity is such a vital component of meaningful recognition and peers know the details of the process better than most. 
Whether it is public or private recognition, this type of acknowledgement also creates community at work which is one of the biggest influences on employee turnover. People have a hard time walking away from a welcoming, supportive environment and an effective employee recognition program helps create it. 
14 employee recognition examples
There are so many moments that will call for employee recognition. As previously mentioned, it's not just about the significant successes or large-scale projects being completed. Quality work and effort, flashes of brilliant teamwork, and innovative ideas drive the business forward and should be recognized, too.
An employee recognition program is also an invaluable coaching tool. When people are rewarded for a particular behavior (again, specificity is key), they'll be more likely to repeat it. So think of recognition as a way to prompt more of the good things employees are doing. 
Below are some examples and scenarios of when recognition is appropriate and the kind of message that will make that recognition fulfilling.
Recognition for consistent effort
There is so much outside the control of employees that you can't just rely on accomplishments. Organizations are always trying new things and sometimes they flat out don't work. But that doesn't mean the efforts of employees were unworthy of recognition. 
Examples of recognition for consistent effort:
Jo, I want to take a moment to thank you for your work over the last few months. You've juggled multiple projects and more responsibilities, and you've set such a great tone for the whole team. 
Ryan, you had an amazing quarter. From implementing a new strategy for the team to presenting some of the early wins, you helped the business take a major step forward. Thank you for your attention to detail and your positive energy. It makes a huge difference for those of us that get to work with you. 
Recognition for teamwork
Teamwork is too often expected to happen no matter the circumstances. But a team needs the right environment, the right people, and the right attitude to thrive. Because high-level teamwork is no guarantee, you should absolutely take every opportunity to highlight examples of it in action.
Again, recognition is a coaching tool and every recognition moment contains the subtext or sometimes the actual text of "Keep it up!"
Examples of recognition for teamwork:
Jesse, I cannot thank you enough for handling all of the requests I have had recently. You never cease to amaze me with what you come up with. It goes without saying but you are very talented and I am lucky to be working with you.
Chris, thank you so much for helping to cover yesterday's team meeting while I was out. As soon as I asked, you were more than happy to jump in, you asked great questions, and you ensured the meeting ran smoothly. You took a leap, did something you had never done before, and you did an amazing job. Thanks for being such a great teammate!
Recognition for innovation
Any business is lucky to have employees who are consistently thinking about how they can improve products or smooth out processes. New ideas are precious and certainly deserving of recognition. After all, they make the business better.
Examples of recognition for innovation:
All of your innovation, creativity, and thorough thought on our latest campaign has been greatly appreciated. The way that you thought through the idea from many different angles and ensured that it would work for a variety of clients made the idea 100x richer. Your presentation skills were absolutely amazing! I feel privileged to have been able to be a part of this idea and team with you!
A huge shout-out to you for the roll-out of our new onboarding system. This is going to revolutionize the way we bring new hires on and get them up to speed. You've helped save a lot of time and frustration which can be hard to quantify, but it's going to be massively positive.
Recognition for mentorship
Recognition helps elevate elements of a successful business that often happen behind the scenes. Mentorship is one such example. Mentors play an invaluable role in an organization by passing along institutional knowledge and helping mentees develop skills in and out of their roles. 
Examples of recognition for mentorship:
I want to thank you so much for your guidance and support as we got this project off the ground. Your knowledge and expertise were invaluable in helping us think about it from every angle and producing the best product possible. 
Thank you for taking the time to speak to me about new skills that would benefit me and my career. It means so much to me that you would help me grow and develop, I am very lucky to have you in my corner.
Recognition for a service milestone
An employee being promoted or accumulating another year of service is a significant form of recognition. Both events symbolize growth, innovation, and consistency; three qualities you hope every employee possesses. Frequency plays a key role in the effectiveness of a recognition program and work anniversaries and other milestones provide a steady cadence to those moments. 
Examples of recognition for a service milestone:
Congratulations on five incredible years here! I remember meeting you early in the interview process and seeing the talent, knowledge, and experience you would bring to us. Now all of a sudden, it's five years later and you have made such a tremendous impact on the business, our clients, and everyone you work with. Cheers to all of your accomplishments. There's lots more to come and I look forward to all of it!
Art, I'm so honored to announce your promotion--what an incredible impact you've here. You are truly the heart and soul of our Business Development team and it has been a privilege to work alongside you, if only for a short time so far, during your incredible tenure. Congratulations again, so excited to celebrate this promotion with you.
Recognition for a personal milestone
You would celebrate a wedding, birth, new home, new pet, or any other personal milestone with friends and family, so why not celebrate them at work too?
We talk often about celebrating the entirety of the person not just what they do at work. You can't leave life at the door and the employers that understand that and embrace the humanity of their employees are the ones that will take their recognition program to the next level.
Examples of recognition for a personal milestone:
Congratulations on your wedding this past weekend! We are so happy for you both as you start this exciting new chapter in life together. 
I'm so happy to wish you congratulations on your new home! I know how draining and frustrating the process can be, but it is so gratifying to see you happy with the end result. This is such an exciting moment and I hope you are able to take a moment (or maybe a few moments) to celebrate. 
Recognition for accomplishments and achievements
While you shouldn't reserve recognition moments just for employee achievements and marquee accomplishments, they should absolutely be celebrated. An employee recognition program should include ways to scale the monetary recognition depending on the moment and this is one area where you might want to offer a higher tier of acknowledgment. 
Examples of recognition for accomplishments and achievements:
I want to send a huge thank you to this group for working so hard on a new Account Review Template. It is a HUGE project and everyone has been so amazing at setting aside time to lend insights, knowledge, and expertise to this effort. I have been wowed by the way everyone has been dedicated to finding solutions, working across teams, and pushing us forward. All of this work is so appreciated!
Congratulations to this entire team for planning and executing a stellar sales event last week. I lost count of how many people came up to me to say how well-thought-out and engaging it was and none of that happened by accident. You spent countless hours making sure it would be a success and all of that hard work paid off. Thank you!
Best practices for employee recognition
Recognition programs don't magically turn a company culture around as soon as it is adopted. Like any system or process, communication and iteration are required to keep it running at peak effectiveness.
The following employee recognition program best practices serve as a framework for how to drive employee adoption and ultimately, create a recognition culture.
Announce the program
The rollout of a new recognition program should be accompanied by plenty of aplomb. It will only be as successful as it is widely adopted. If it's not being used by the entire organization, it runs the risk of falling victim to the same shortcomings other, unofficial recognition systems do, i.e. favoritism and/or inequitable recognition.
Company-wide emails and training are recommended to introduce the program and make sure people know how to use it. There are few better ways to kickstart the use of an employee recognition program than by giving employees recognition right out of the gate.
Follow the 5 rules of recognition
In our research with Gallup into how to create a recognition program, we found there are five essential elements to creating an employee recognition program that's better for employees and businesses. Recognition must be:
Fulfilling: Most employees want to be recognized at least a few times a month, but this should be regarded as the base minimum. Employees who feel fulfilled by the recognition they receive are 4x as likely to be engaged.
Embedded in culture: Recognition can be a practice, or it can be the way of life at an organization. Having formal programs, as well as monetary incentives tied to recognition, can help to reinforce the culture.
Authentic: If recognition comes up hollow, it won't have the desired impact and can even undermine the experience. Only about one-third of employees strongly agree the recognition they receive at work is authentic, indicating there is considerable opportunity for employers to make recognition more meaningful.
Equitable: Only 19% of Black employees and 21% of Hispanic employees strongly agree they receive a similar amount of recognition as other team members with similar performance levels; whereas 28% of white employees do. Recognition is an important exemplification of inclusivity in an organization.
Personalized: Only 20% of employees strongly agree they have been asked by someone at their current workplace how they like to be recognized.
For more data points, check out our post on employee recognition statistics that can help you make the case for recognition in your organization. 
Track recognition
Visually, a culture of recognition is a web. Any employee should be able to give recognition to any other employee regardless of department or level. Quality recognition software, like Social Recognition®, gives you a glimpse of who is being recognized and who might be getting overlooked. This ensures that recognition is making its way to every corner of the organization. Equitable recognition is effective recognition. 
Align recognition with your company values
When you build an employee recognition program, you should look for ways to tie what employees are recognizing one another for to what the business wants to see out of all employees. That should exist in the form of your company values. 
At Workhuman, we filter recognition into five main values: Respect for All, Respect for Customers, Respect for Teamwork, Respect for Urgency, and in deference to the essential formula of business success: Innovation = Imagination + Determination.
FAQs
What are the benefits of employee recognition programs?
There are countless benefits of employee recognition. Frequent, meaningful recognition can boost employee motivation, morale, engagement, productivity, and psychological safety. 
The business case for an employee recognition program can be boiled down to the massive lift it gives to employee outcomes and thus the employee experience as a whole.
What are some examples of employee recognition?
There are three main examples of employee recognition: monetary recognition, social recognition, and peer recognition. 
In deciding between rewards and recognition software, you will be bombarded by dozens of examples of employee recognition programs. But any program worth its weight offers these three methods of recognition. 
What should I write to recognize a coworker?
When you recognize employee efforts and accomplishments, choosing the right words is paramount.
It's important to be honest and specific when crafting a recognition message so that the employee receiving recognition knows what it was for and how it impacted you and the company.
A tool like Workhuman's Inclusion Advisor® serves as a micro-coaching tool and eliminates bias in recognition messages. Even the best of intentions can be muddied by a poor choice of words. 
Conclusion
For many organizations, recognition is often a reactive measure to boost employee morale. But to employees, when that happens, it's transparent and ineffective. For it to really take hold as an organizational habit, an employee recognition program needs to be purposeful and proactive. It needs a strategy and goals.
And above all, it needs to deliver frequent, fulfilling, and authentic recognition to everyone in the company.