There's something about receiving a compliment from a colleague that feels different than being recognized by a manager. It's more personal and more genuine. It's so impactful it has a name: peer-to-peer recognition.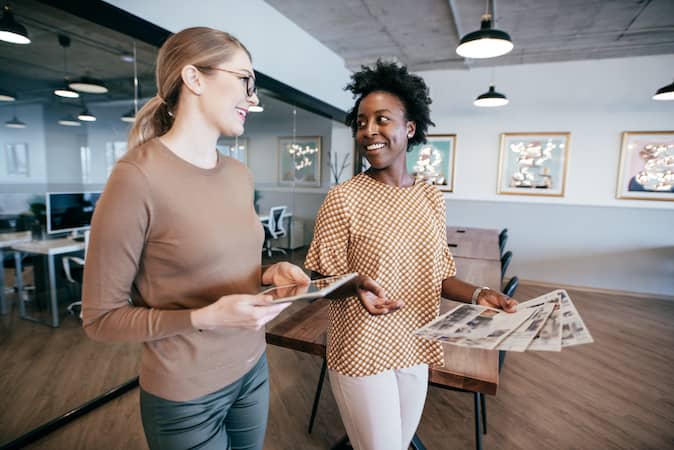 Sometimes, getting positive feedback from your boss feels procedural like they're just obligated or doing the job. But when it's from someone who's in the same boat as you, it can carry more weight as that person sees and understands your hard work.
Here, we'll break down what peer-to-peer recognition is and provide you with 11 ideas and examples of it in the workplace that'll inspire your colleagues and employees.
What is peer-to-peer recognition?
In essence, peer-to-peer recognition in the workplace is a form of feedback between teammates, colleagues, or any group working together.
While employees have historically only looked to their managers for feedback, a movement toward more holistic, 360-degree feedback is well underway. Studies have found that this feedback loop can positively affect employee engagement and help improve performance.
Why is peer-to-peer recognition important?
Peer-to-peer recognition can be a game-changer for your business in various ways.
Recognition programs lower turnover
As simple and sweet as it sounds, implementing a comprehensive peer recognition program can improve morale for everyone in the organization.
Providing a colleague with detailed feedback on how they did an excellent job makes them feel valued and appreciated.Ultimately, according to some research that can result in a 31% lower voluntary turnover rate. That is a big deal for any company that wants to keep its talented staff within.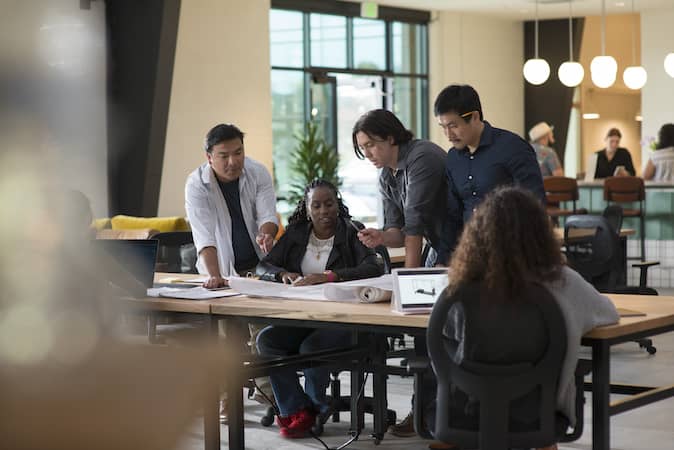 Gratitude creates a sense of loyalty
How would you feel about working in a place, doing everything perfectly, and going unnoticed? Not good, we'd guess.
Feeling undervalued and unappreciated can make any individual simply "forget" about their loyalty to their organization. After all, no sense of belonging or connection ties them to their company.
That's why following an efficient recognition program can help you create a sense of loyalty and belonging among your employees, deepening their connection to your company values.
Giving thanks promotes better business outcomes
As a manager, team leader, or supervisor, understanding your team's accomplishments, strengths, and weaknesses is essential to helping your business grow.
With a detailed peer-to-peer recognition program, you can easily spot those struggling with their tasks and provide the right feedback. Likewise, you can also encourage those performing their jobs well.
In a way, it's a form of transparency that allows for a much broader understanding of the business and how to improve it.
Want to build employee engagement? Workhuman can help you create a true culture of recognition within the walls of your organization.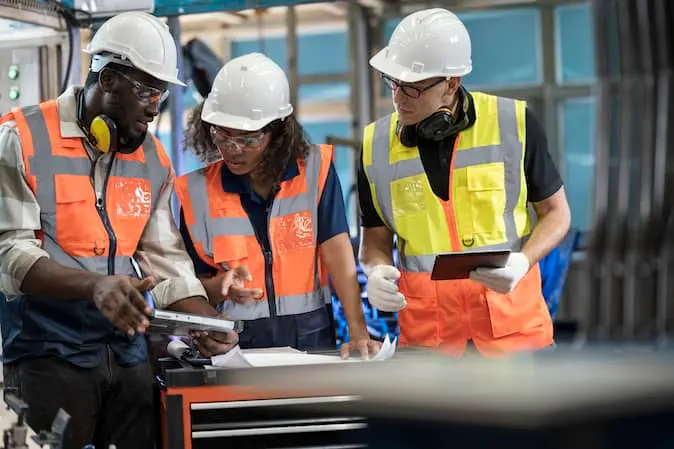 Establishing an effective peer-to-peer recognition program
To ensure your peer-to-peer recognition program is effective and successful, here are a few crucial points to follow:
1. Define your goals
Before you set out to implement a peer-to-peer recognition program in your workplace, you need to ask yourself: What do you want to achieve?
Improve turnover? Morale? Engagement? Putting everything into perspective and setting a clear goal provides everyone in the organization with expectations.
2. Explain the rewards system to employees
You'll want a platform dedicated to employee recognition. One that publicizes recognition for the whole company to see with a suite of rewards for employees.
But even the best one on paper won't explain the program and its goals to your employees. And without that step, the whole process can result in confusion and frustration.
Communication can help you make things easier. Here are a few ways you can get everyone in the know:
Gather your colleagues in face-to-face or Zoom meetings in addition to sending out emails
Avoid talking about too many things at once, using specific terms or jargon
Listen as much as you talk—hearing what's confusing your employees can help improve the program
Implement visual aids to explain things more clearly
3. Lead by example
If you're a team manager or an HR professional, you know how important it is to take the initiative and show the crowd how things work.
To help set an excellent example for your colleagues, try to be as authentic and personalized as can be. This means when there's actually good work, compliment the colleague and praise them for it.
However, if something is amiss, you don't have to sugar-coat it, but at the same time, don't be too harsh. Instead, find the middle ground where you can appreciate the employee's hard work and help improve it.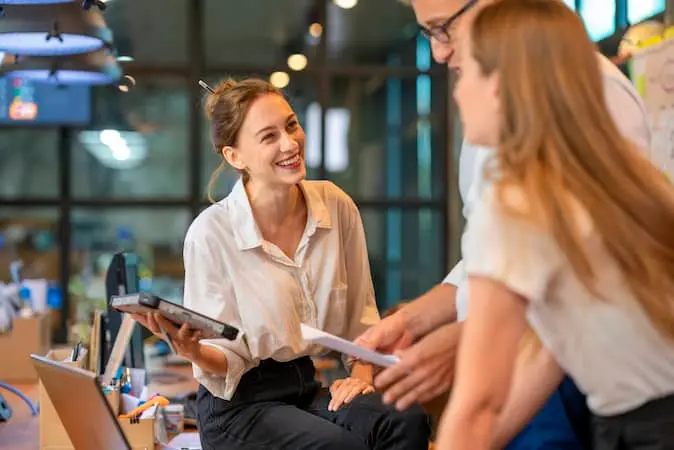 4. Encourage peer-to-peer learning
As you may know, going to your boss to ask about something that was already explained can be a little uncomfortable.
That's why, as a manager or supervisor, you need to facilitate the learning process by ensuring your employees are comfortable asking each other questions.
You can do this by motivating your coworkers to engage with each other more, ask for help, and provide them with spaces where they can comfortably communicate.
5. Make recognition a ritual
One trick that's famous with most marketers out there is making a habit loop or  creating a ritual.
To make sure your employees give recognition and receive it, build it into their calendars. It doesn't have to be daily, of course, but ensuring that it's a recurring event will slowly turn it into a part of the schedule.
6. Gamify your recognition process
Once you've implemented the employee recognition program, it's time to think of a way to make it enjoyable.
You can add different rewards, achievement levels, or challenges to keep the spark alive. If you leave it as it is, there's a chance your team members will eventually bore, thus extinguishing personalization and employee engagement.
7. Monitor and improve your recognition culture
The last step in an effective peer-to-peer recognition program is constant monitoring. While everything may seem perfect out of the gate, but over time, tweaks will likely need to be made.
The best way to spot these issues is by constantly keeping an eye on the program and tracking its progress.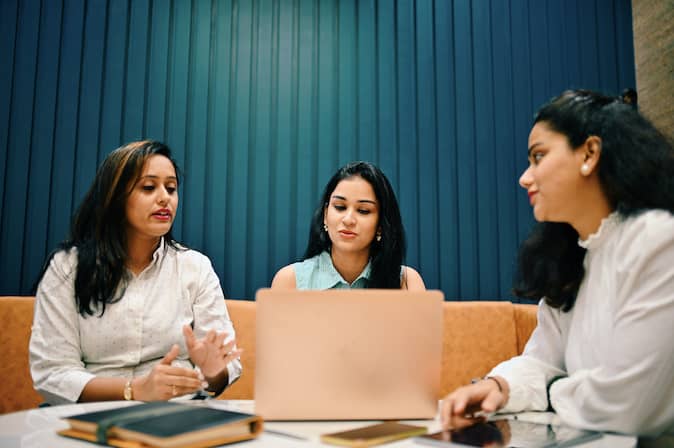 Peer-to-peer recognition: Best practices, ideas & examples
Now that you know what makes for an effective peer recognition program, it's time to look at some best practices and examples.
Best practices
1. Implement a recognition program 
Leaving everything up to whims without any plan is a surefire way to get nothing done. The foundation of a recognition-rich culture is organization. Thus, an effective peer recognition program is essential.
2. Provide a wide-range of rewards
If the only prize for hard work is company swag, it's not going to latch on for long haul. The more options your employee recognition program provides employees for rewards, the more meaningful it will feel. And it's only when recognition is meaningful that it is long-lasting.
3. Ensure recognition is inclusive
One of the simplest and easiest ways to ensure your coworkers are more comfortable and productive is to make them feel included.
Inclusion will help your colleagues innovate, collaborate comfortably, and ultimately work harder. Look at where recognition is going and ensure that it's reaching everyone in the organization not just a few well-known high-achievers.
4. Give public recognition
Privately giving recognition is a good way to start and it might be an employee's preference at times.However, public recognition ensures you shine a spotlight on your employee's efforts and ensures they feel valued in front of the whole company. This can help boost productivity, connectivity, and lower retention while increasing employee engagement.
5. Use recognition to surprise and delight
Though sticking to a schedule is one of the keys to success, you can always bend the rule slightly.
For example, surprising your employees with a simple "job well done" or "thanks for your effort" can go a long way in building trust and loyalty.
6. Be specific when sending recognition
As mentioned earlier, sending a "job well done" message is excellent in sentiment but insufficient overall. You'll need to hit at the core of what made this employee stand out to give recognition properly and effectively.Personalize your recognition and acknowledge their effort in a way that's meaningful to the individual.
7. Encourage leadership to model peer-to-peer recognition
Though it's titled peer-to-peer recognition, it's important to note that this also includes HR managers, supervisors, team leaders, and any type of senior leadership.
They can serve as a peer recognition model to almost all company members, and their conduct can make or break the culture you're trying to build.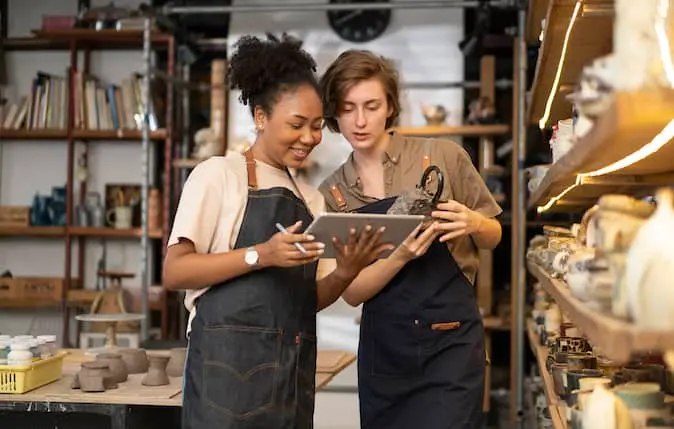 8. Leverage social and monetary recognition
Recognition isn't just praise between you and your colleague after a team meeting. It needs to lean more on the social side, where everyone in the organization can see your coworker's value.Also, this praise doesn't just have to be words; you can and should attach bonuses to show appreciation for their outstanding performance. This is one of the key influences driving up employee engagement.
9. Celebrate milestones, work, anniversaries, and more
To give your company culture an air of festivity and appreciation, you should recognize great work with every milestone your colleagues reach.
You can also add in essential anniversaries, like the company's foundation day, service milestones, and birthdays.
10. Deliver a fun peer-to-peer recognition experience
As we mentioned earlier, a strict, dull routine can kill creativity and passion for anything—even recognition and rewards.That's why it's essential to add an element of fun to the process, like turning it into a competition with prizes. This can really help improve team morale, a leading conduit for improving employee performance.
11. Recognize efforts, not just achievements
You won't always be able to reward a colleague for their achievements. This is because, unfortunately, milestones and tasks aren't always easy to achieve.
Set an example for your coworkers by making peer recognition based on the effort, not just the accomplishments.
12. Incorporate well-being recognition
Widen the prospect of recognition by adding well-being and healthcare to the mix. Start congratulating peers on how they create a healthy work environment or accomplish a personal health goal like ran a 5k, got a training certificate, or attended a mental health retreat.These life milestones help make up the person who is coming to work every day. By highlighting what they are doing to take care of their well-being you encourage and build it yourself.
13. Promote cross-departmental recognition
A good peer recognition program relies on peers recognizing peers. Again, this is where senior leaders can set an example. Managers can be on the lookout for this, too.
With back end data about where recognition is going in the company, they can nudge their employees to reward peers from a recent project.
14. Send individual and team recognitions
A common mistake in peer recognition programs is congratulating a team member for the whole team's efforts.This can discourage others, leaving them feeling like their work isn't valued, even if they went above and beyond. To fix this, either show recognition to each member or give credit to the team as a whole.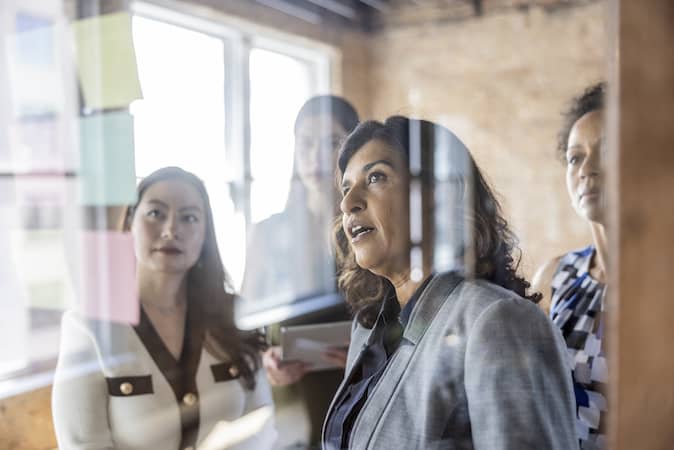 Peer-to-peer recognition ideas and examples
1. Monetary or point-based system
To add a bit of fun to your recognition program, you can organize a metric where individuals can earn points or monetary rewards when they finish important tasks.
This can have two benefits: showing your employees that you care, and enticing them to work harder. It can also motivate them to "save up" for big prizes or celebrate smaller wins with special treats.
It's important to combine a system like this with other forms of recognition to create a more holistic strategy. That way, employees are receiving both tangible and intangible rewards for their efforts, creating an even stronger feeling of appreciation.
2. Cards and handwritten notes
Going back centuries, you'll find that people understood the power of a simple handwritten letter. They wrote love, congratulations, and condolence letters in a format that can often feel like a lost art.
The action is really simple, but it leaves behind a lasting impression when it comes to showing appreciation and increasing job satisfaction for your employees.
3. Social media recognition
In today's world, social media is seemingly everything. Hence, using it as a peer recognition tool can go a long way to encourage employees. Featuring posts about employee accomplishments on the company account (with their consent, of course) can be a really powerful way to spread good news.
4. Milestone and anniversary celebrations
As we mentioned earlier, celebrating certain milestones and anniversaries can be a great way to show appreciation. This helps personalize the experience for the individual you appreciate and make it more genuine.Employees devote a large portion of their lives to work, so taking the time to celebrate their loyalty and commitment can really help them feel valued.
5. Award certificates
Generally, we all know that certificates are given to individuals who have reached a particular milestone or achieved a goal.
As such, they can be great motivators to keep the program going and reinforce the importance of appreciation and recognition.
6. Equal recognition for introverts and extroverts
Just because introverts might not seek the spotlight doesn't mean they don't want to be acknowledged like their extrovert peers. Take the time to communicate with your colleagues and find out what they prefer. More introverted employees may prefer to be thanked personally and privately, while public recognition may feel more valuable to extroverted employees.
7. LinkedIn endorsements
With the way the world operates today, a powerful LinkedIn profile can have a major impact on an employee's career. It showcases skills and experience, reinforces credibility, and builds trust. So, by endorsing your colleagues, you can help give them a positive push in their careers and show appreciation simultaneously.
It only takes five or ten minutes to write something they can display on their profile forever. And if they appreciate the gesture, they may just write you one in return.
8. Behind the scenes recognition
Who are the people working behind the scenes? For example, do you know your IT, hiring, or maintenance teams?These unsung heroes can fly under the radar sometimes, but they need appreciation too. Peer-to-peer recognition can feel especially impactful when the recipient isn't used to receiving such praise.
9. Professional development opportunities
Striving toward a better you is something almost all of us understand and encourage.
That's why offering professional development opportunities, like attending a workshop or conference, can truly show your employees that you care about their career growth and a better future for them.
10. "Pet of the Month" celebrations
If your office is pet-friendly, reward your employees with the magical power of emotional-support pets. It'll be an excellent way to make the office feel more friendly.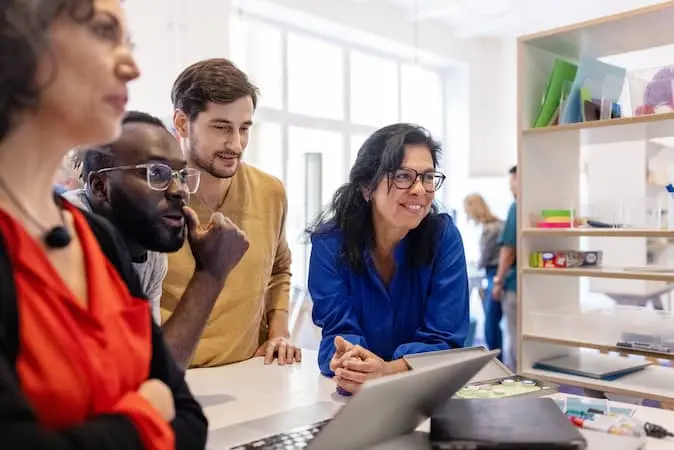 How to make peer-to-peer recognition effective
Though you can work on the recognition program and help improve it, ensuring effective recognition among peers is another process. To guarantee its success, you can follow the tips below:
1. Give immediate recognition
One thing we know for sure is that recognition should be given promptly. If you wait too long, it simply loses much of its effect.
When an employee goes above and beyond, offer immediate recognition to reinforce the positive behavior.
2. Tailor the recognition
Sincerity is an essential component to effective peer-to-peer recognition. One way to ensure that is to address each member in your praise as if you know them personally.
3. Stay consistent
To help improve the program and guarantee its success, you'll need to keep it consistent. Any irregularities will make it challenging to measure its success.
4. Make it visual and meaningful
Be it a certificate, a trophy, or a small pin, visual recognition is a great way to boost your employee's morale.
As long as it doesn't bother the employee—especially introverted ones–it's a great way to show that you care.
5. Be creative when you express gratitude
To make something memorable is to make it creative and from the heart. Engaging and innovative forms of recognition are often more impressive and unique.
It doesn't have to be huge or expensive. A superhero graph of the team members that did a good job can be the hit of a meeting.
Tools and platforms to help with peer-to-peer recognition
It can be challenging to find a peer-to-peer recognition tool that is easy to manage, allows for customization, and tracks results and effectiveness.
Social Recognition® allows you to thank and reward anyone anywhere in the organization with just a few taps. With a myriad of useful features and tools, this platform has everything you need to successfully maintain your employee recognition programs.
It's also one of the few platforms that uses AI-driven coaching tools to create a more inclusive work environment where everyone feels welcomed.
Want to save up to $16.1M in turnover costs annually? It starts by bringing the human element back to the workplace with strategic recognition. Download the Workhuman-Gallup report to learn more.
Frequently Asked Questions
Why is it called peer-to-peer recognition?
It's called peer-to-peer recognition because it puts the power of recognizing efforts and accomplishments in the hands of colleagues. The main focus here is on the relationship between peers and how this recognition can help build camaraderie and improve morale and teamwork.
What are words of recognition?
Words of recognition are the ones you use to show someone you noticed their efforts and that they did a great job.
If you need words of encouragement and appreciation to share with your colleagues and employees, you can use some of the following:
Succeed
Generate
Reliable
Productive
Organize
Energetic
Vibrant
Wise
Flexible
Overcome
Why is peer-to-peer recognition important?
Peer-to-peer recognition is necessary for various reasons, including:
Positively affects how employees feel and strengthens workplace culture
Makes managing employees easier and more meaningful
Provides accurate and detailed analysis of employee accomplishments
Boosts client satisfaction through improved employee performance
Reduces turnover and improves retention, as happy employees are less likely to leave their jobs 
In closing
Peer-to-peer recognition can help create a sense of belonging and camaraderie in the workplace, as well as bolster company values. In a programmatic way, it can be a powerful way to show employees they are valued for who they are in addition to what they do. 
Simply taking a few minutes to admire someone else's work will begin building a culture of appreciation. In time, you'll find the business around you is flourishing, and your colleagues are happier and more productive.