Employee reward programs are more than a "nice to have" – they are a must. Also known as employee reward systems, they are proven to strengthen company culture, increase engagement, create a psychologically-safe workplace, and ultimately, help your teams work together better and achieve more.
We'll take a closer look at the benefits of employee reward systems, learn about the types of employee reward programs you can implement, and cover strategies to increase participation and the likelihood of success for the employee reward system in your organization.
Let's get started.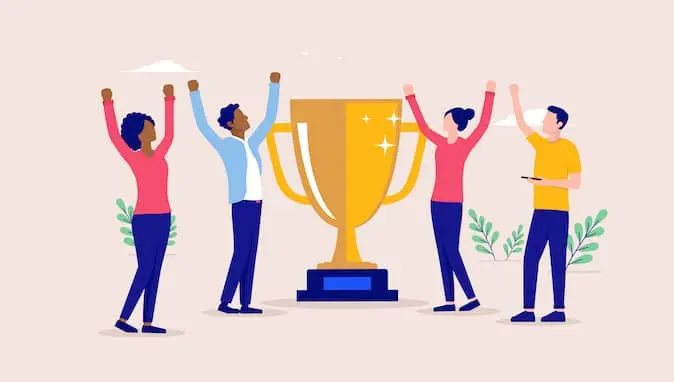 What is an employee reward program?
Employee reward programs are platforms, systems, or programs that allow employees to recognize their colleagues for their daily efforts, major milestones, and important life events.
Employee reward systems make it easy for everyone in the organization to celebrate the work of their colleagues and peers. These moments of recognition combine to create a culture of gratitude at the company where employees feel valued for their efforts not just their output. A reward system bolsters much of the employee experience.
What makes an employee reward system successful?
A successful employee rewards system looks like a web. An employee reward system should reach across teams and departments with peers recognizing peers, stretch up and down org charts with managers recognizing direct reports and vice versa, and ultimately, it should connect the entire company.
Here are a few necessary components to ensure it is successful:
High participation
We'll discuss how to increase participation a little more in depth later on, but know that without participation in the program, there effectively is no program.
Internal communications, emails, and training can help develop awareness for the program. Models of good recognition from senior leaders can set an example of what it should look like practically.
When employees know where to go and what to do to express their gratitude, they'll be more likely to make it a habit.
Quality rewards
An incentive program only works with desirable incentives. If the rewards offered are of no interest to employees, you're not going to get extra levels of motivation or engagement from employees. In fact, it might hinder participation altogether.
Make sure you're doing whatever you can to make it a program your employees want to take part in. A good way to do that, as we'll touch on later, is by soliciting employee feedback regarding what they want a reward system to look like.
Clear goals
When you reward employees, they get a burst of dopamine and motivation. These monetary rewards, or micro-bonuses, combined with words of recognition signal to employees that they're valued. You're putting money where your mouth is.
A successful employee reward system scales that feeling across an organization. Team members are sharing the impact of one another's contributions and collaborations.
When people extend gratitude at work, it creates a more positive environment. A reward system broadcasts these celebratory recognition moments for all to see.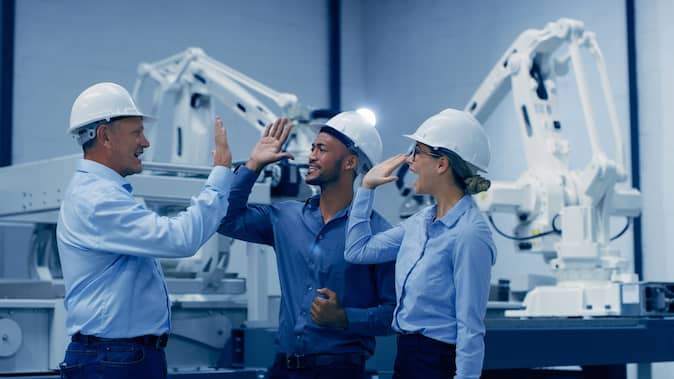 Benefits of using employee reward systems
Now, let's walk through the benefits your organization will experience when implementing an employee rewards program:
Strengthens company culture
Employee recognition helps create community. People are being open, honest, and thankful. That's not an easy experience to walk away from.
If you have issues with employee retention, employee recognition should at least be in the suite of strategies you deploy. When you reward employees, they're more likely to feel connected to the company culture.
A strong connection to company culture reduces burnout, increases collaboration, creates a strong sense of purpose, and makes it far less likely employees will be looking to leave.
An appreciation and reward system goes a long way when building a strong company culture.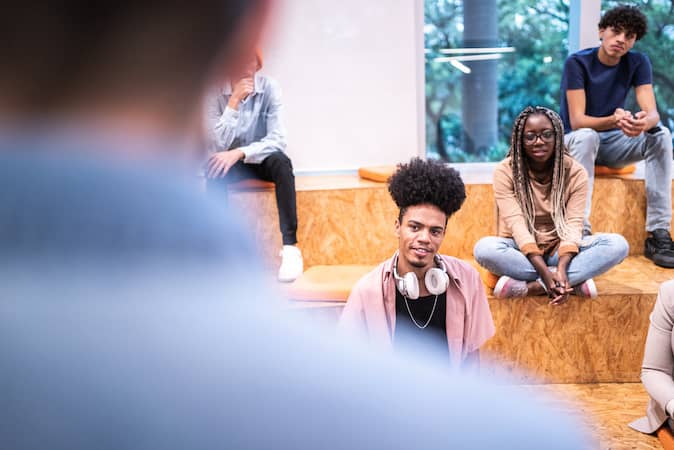 Supports DEI initiatives
Like most organizations, you're likely looking for ways to support and invest in diversity, equity, and inclusion initiatives.
One of the first processes to look at is hiring. Offering monetary rewards via an employee reward system is a great benefit to attract and retain talent.
An employee reward and recognition system can also help ensure a level of equity and inclusion in the company. With insight into where employee recognition is going in the organization, you can ensure that no one is left out or lagging behind.
Builds work community
Employee recognition programs by their very nature – a systematic way to express gratitude and extend employee rewards– are going to connect people.
Thanking people, being specific about why they are valued, and including a token of appreciation is impactful. Team members benefit whether they are the recipient of recognition or the provider.
Time and again we see that company culture hinges on connection between employees. A reward system provides an enhanced method to do so.
Creates psychological safety
When employees feel appreciated and witness moments of gratitude between their peers, they feel more respected and more confident at work. This leads to a stronger feeling of psychological safety in their workplace.
One of the primary measures of psychological safety is confidence in sharing new ideas. That lack of confidence might stem from a hostile culture, or it could be something as easily correctable as confusion about where they stand in the company.
If they don't hear about what they're doing well, if they're second-guessing their performance, why would they be willing to speak up in a meeting or discussion?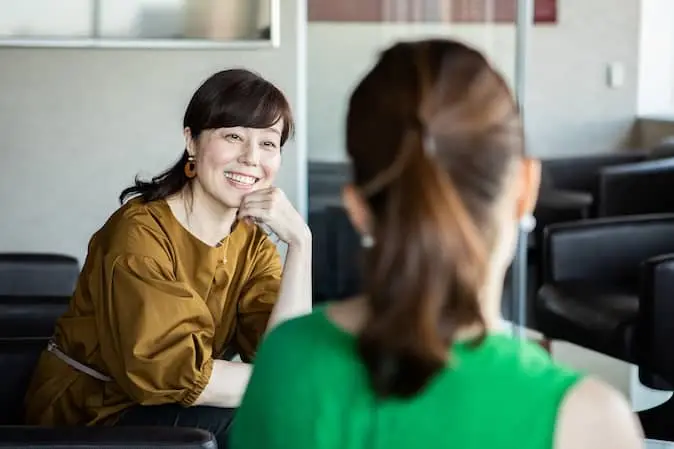 Employee recognition lets employees know when they're on the right track. It instills confidence in themselves, their work, and their ideas.
You're more likely to get bold new ideas when employees have that confidence vs. when they don't. Yet another impactful benefit of employee recognition.
Learn how the Workhuman Platform can transform employee engagement in your organization. 👉Request a demo today!
5 types of employee rewards with examples
Now that we're aware of the benefits of an employee reward system, let's look at the different types of rewards your organization can offer:
Employee recognition
Introducing a program like Workhuman's® Social Recognition platform gives employees reward points to give thanks and celebrate each other for a job well done.
The social component of the recognition program allows employees to interact – like and comment – with their colleague's achievements on a social network feed.
The recognition component, or the points-based component, allows them to choose a reward that is meaningful to them. A company-branded mug or sweatshirt isn't going to cut it if you want recognition to leave a lasting impression.
Gift cards
Straight up monetary rewards are another way of rewarding employees. Again, give your employees the choice of reward to ensure it's something they actually want. There's simply not as much impact in handing employees a gift card they'll never use.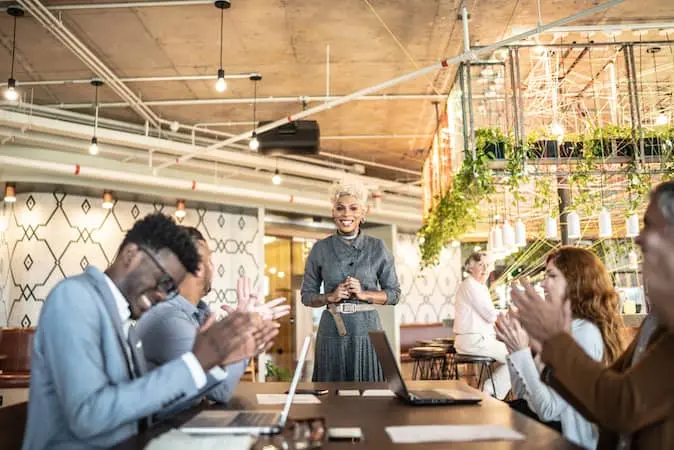 Additional time off
Non-monetary rewards can be an impactful element of effective employee reward system too. Personal time off is a popular benefit already, offering an additional day or half-days before a long weekend can be a very valuable reward for team members.
Again, in the interest of choice, you can offer that extra day to be used whenever the employee would like.
Professional development
To really expand the range of your reward system, consider offering ways for employees to gain valuable skills and knowledge that will increase their earning potential and career opportunities.
This can straddle the line between reward and obligation so, again, be sure it is among choices available to the employee and not the only option. Professional development without employee motivation won't be as effective as a reward or as a means for growth.
Tuition reimbursement
In the same vein as professional development, organizations can offer tuition reimbursement as part of their reward system for employees to further their education.
This could not only benefit the employee's career path, but it could also benefit the employee's engagement and participation in their current role.
Before offering professional development or tuition reimbursement as part of your reward system, source employee feedback about what they want to see available to them. Across the board, employee feedback is more likely to yield an effective reward system that will motivate team members.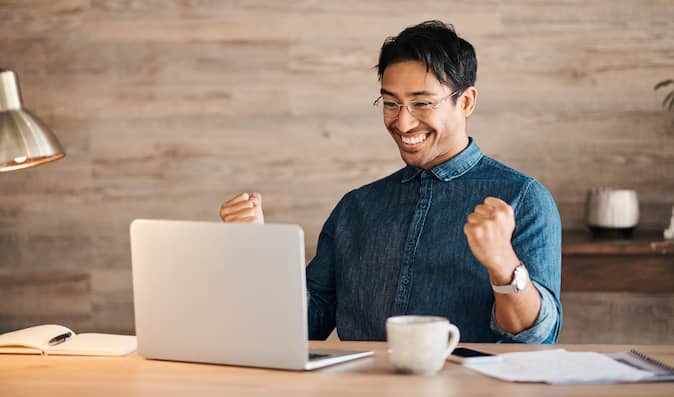 How to increase participation in employee reward programs
So we know what employee rewards are, what they can do, and all the various forms they can come in. But even the best reward program on paper needs an airtight plan to come to life and thrive.
Let's talk about how your organization can implement and increase participation in an employee reward program.
Select a program
First, select a program that works for your organization. As discussed, you want to have a wide variety of employee rewards available to ensure they receive something meaningful to them.
You also want a program that is easy to understand and interact with. If the program isn't intuitive or is difficult to navigate, it won't matter how good your employee rewards are, no one will use it.
Communicate internally
If you're adopting a reward or recognition program, make sure everyone in the company knows about it. Let employees know how to access it, how best to use it, and where they should turn to if they have questions.
It might even be worth a company meeting or training to ensure that everyone is aware, rather than relying on email or other digital communications that can get lost in inboxes.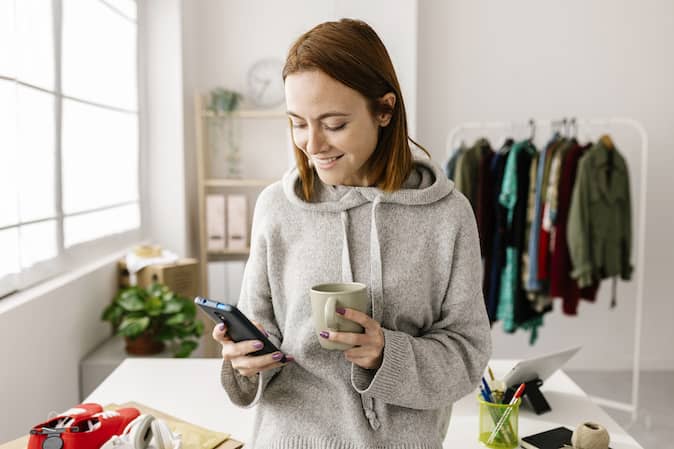 Promote and publicize awards
When you publicly recognize employees, you allow the whole organization to join the celebration. Leaders should take initiative and start the spread of gratitude and appreciation, especially right out of the gate.
When leaders model the behavior they hope to see throughout the organization, it's more likely that their team will follow suit.
Be ready to iterate
A strong start to your reward system doesn't guarantee long-lasting success. Incorporating employee feedback into your initial plan can help stave off fatigue with the program, but there might be times where the habit lapses.
Whether it's what you offer for rewards, how often recognition and rewards are given, or simply employee engagement with the platform waning, keep an eye on all facets of the reward system to make sure it's running smoothly and effectively.
Do you want to improve employee wellbeing and drive business success?
Learn how recognition can improve engagement, reduce burnout, and increase company loyalty, resulting in clear ROI. 💰 
The report examines a large-scale study of over 12,000 employees across 12 countries and uncovers the connection between recognition and wellbeing in each region.
🚀 Take action to improve employee wellbeing today! 
Download the Workhuman and Gallup report to learn the steps leaders should take to amplify wellbeing through recognition.
FAQs
What is an employee reward system?
An employee reward system, or recognition program, allows employees to reward each other for their achievements and milestones.
Along with notes of appreciation, employees can receive rewards that can range from gift cards, additional time off, or increased professional development.
How important is rewarding employees?
Recognizing and rewarding employees is critical to the success of your organization and in the creation of a more positive work environment. Recognition can help increase employee performance, employee engagement, employee satisfaction, and psychological safety.
When employees don't feel appreciated, there is higher turnover and increased stress and burnout. Overall, a lack of appreciation erodes the employee experience and the company culture as a whole.
How do you create a budget for employee recognition?
There are a few types of employee rewards that produce the type of positive effective you hope to create when you reward performance and consistent effort.
Social recognition or employee recognition is a reward system that often offers points that employees can eventually cash in for an item of their choosing.
A monetary reward like a gift card allows the employee to treat themselves to an experience of their choosing.
Additional time-off is already a popular benefit. In the employees' eyes, this is one of those areas where more is definitely better. Consider adding a half day to an already long weekend or provide a floating holiday they can use whenever they'd like.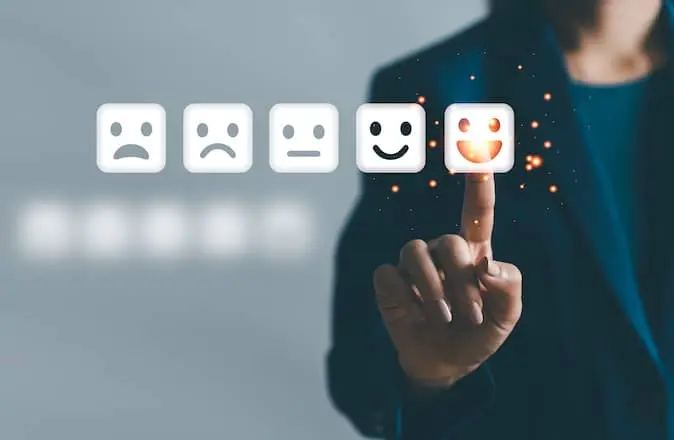 Conclusion
Employee reward systems can have a major impact on the employee experience and a company's culture. Rewards can motivate and engage employees, and promote a positive culture with decreased turnover.
Appreciation goes a long way and is critical in developing a psychologically safe workplace. If you're looking to bolster your DEI efforts, create a strong work community, or just make sure that employees feel valued for who they are and what they do, now is a great time to integrate an employee reward system.