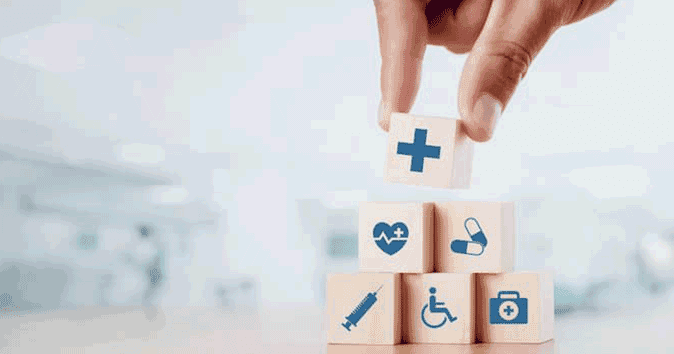 Would it surprise you that 78% of employees would stay with a company because they like the benefits? What about the fact that more than half – 51% – of employees believe that retaining staff with employee benefits will become increasingly important in the years to come?
Employees are demanding more from their employers – and are willing to look elsewhere to find it.
Gone are the days of medical, dental, and 401k as the status quo: SHRM points to a marked shift in employee needs due to the pandemic, a tight labor market, hybrid work arrangements, and a renewed focus on well-being and mental health that has altered the benefits packages that employers are offering.
So, what does your organization need to consider for employee benefits to attract and retain top talent? Let's explore in our comprehensive guide to employee benefits for 2024 (and beyond):
What are employee benefits?
Before we dive into the specifics, let's clarify what employee benefits really are. While there is no "one size fits all" benefits package, by definition, benefits are any form of perks or compensation provided to employees beyond base salary or wage.
That said, some employee benefits – such as employer contributions to employees' Social Security and Medicare – are required by federal law, while other fringe benefits vary state by state and from company to company.
Broadly speaking, most private-sector companies offer some form of employee health insurance, dental insurance, life insurance, paid time off, retirement benefits, and parental leave.
Think of these benefits and perks as a constellation of advantages offered by employers alongside salary, all designed to contribute to overall job satisfaction, employee well-being, and work-life balance.
Public vs. private sector benefits
Employee benefits don't just vary state by state – they also vary for the public versus private sector.
A study conducted by media and research company, Governing, which used SHRM reports to analyze 300 benefits offered by companies and governments (including state, local, and federal employers), found that public companies were more likely to offer benefits related to professional development, wellness, and financial help.
More specifically, public employers were twice as likely to offer on-site gyms, credit counseling, and on-site medical care; they were also a third more likely to offer professional development or tuition assistance.
On the other hand, in the same study, Governing found that private-sector employers were three to four times more likely to offer bonuses, twice as likely to allow remote work, and four times more likely to offer free snacks in the office.
The point is that when considering an employee benefits package, it's important to consider the types of employees you want to attract, what perks they would enjoy the most, and what benefits your organization's budget can allow.
No matter your choice, employee benefits play a significant role in both the recruitment process and in driving and sustaining employee engagement.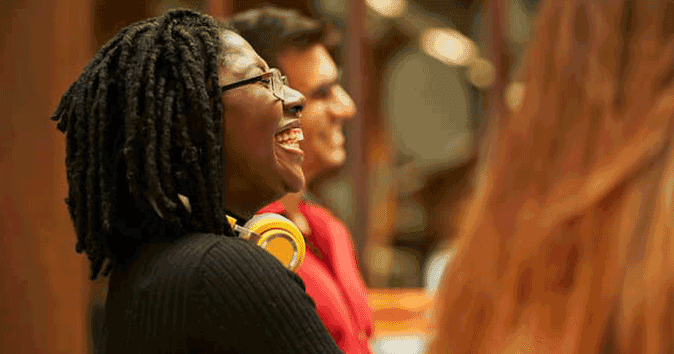 Why are benefits for employees important?
The right benefits package may get your preferred candidate in the door, but equally important is to consider the types of benefits that will build up your company culture – i.e., the perks you can offer that will boost morale, make employees feel supported and cared about, and encourage them to stay with the organization.
After all, recent employee retention statistics show that roughly a third – 31% – of employees resign within the first 6 months of a new role, a sobering statistic for any organization looking to build and retain its employee base with qualified candidates.
To that end, consider leaning on employee surveys and mining performance management tools for insights on the types of benefits that your employees will actually want. It may not always be what you think, and the quickest way to find out what will resonate is to ask.
Offering employee benefits that are comprehensive and wide-ranging can help everything from recruiting to retention to cultivating cultural diversity in the workplace
Data in Workhuman®'s Evolution of Work report, in fact, points to a potential employee benefit based purely on employee sentiment.
The report, which polled more than 4,100 full-time employees in the United States, United Kingdom, Ireland, and Canada, shows that nearly one quarter (22%) of survey respondents would be willing to take a pay cut to obtain their preferred way of working.
This percentage is even higher among remote employees (27%), LGBTQIA+ employees (28%), and caretakers (28%).
The simple solution is to offer flexible work arrangements based on employee preferences; it's a boon to employee development, connection, sense of accomplishment, and retention – essentially a "win-win" for both the employee and the business.
Other benefits of aligning employee benefits to employee preferences include:
Improved employee satisfaction
Better work quality
Decreased absenteeism
Enhanced productivity
Increased company loyalty
Improved company reputation 
The point is that the benefits you offer, especially when they align with employee preferences, are much more than token gestures. They reflect your company's commitment to its employee welfare and signal to employees that they've been heard and that they matter.
How does recognition fit into employee benefits?
Think back to the last time you received recognition or praise for doing good work. How did it make you feel? Chances are, more than likely, it made you feel uplifted, empowered, and more confident. It likely also made you feel more connected to your colleagues and to the organization.
It's the same for employees – making the need for an established, regularly practiced culture of recognition all the more important as part of an overall employee benefits strategy.
The beauty of recognition is it creates a ripple effect of positivity up, down, and across the organization – making a real and lasting impact on both the employee and the business.
It's beneficial to everyone across the board. In fact, the automotive organization CAA Club Group has seen substantially lower turnover rates for both those who give and those who receive recognition.
In that sense, recognition is more than just the right thing to do for your employee base. Co-developed research from Gallup® and Workhuman demonstrates how it makes practical business sense, too.
By making recognition an important part of company culture, an average U.S. business of 10,000 employees can save a whopping $16.1 million due to reduced employee turnover.
The key to recognition is to create meaningful moments for employees, lifting them up and, by extension, fostering company culture and fueling business prosperity.
To do so effectively, Gallup and Workhuman point to five criteria for making recognition strategic in nature:
Fulfilling employees' recognition expectations: The amount of recognition employees receive makes sense.
Authentic: It isn't just a "checklist" thing.
Personalized to the individual: One size doesn't fit all.
Equitable: It's given fairly, without playing favorites.
Embedded in organizational culture: It's integrated into the day-to-day.
At the end of the day, it's all about seeing people for who they are, not just what they do. Looking for more? Check out what else you can do to improve company culture.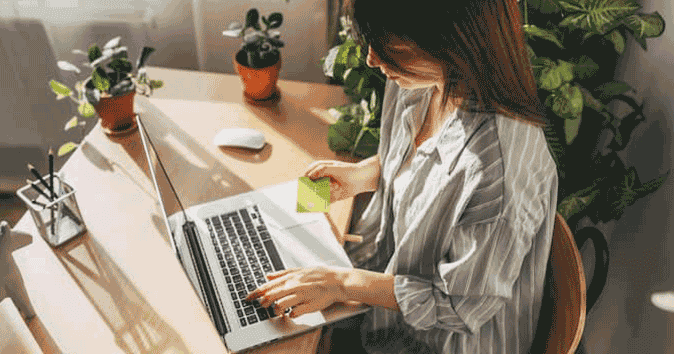 Want to build employee engagement? Workhuman can help you create a true culture of recognition within the walls of your organization.
4 major types of employee benefits
Now that we've explored what employee benefits are and why they're so important let's unpack the different types of benefits. There are four main categories of employee benefits, as well as a host of legal considerations for benefits more broadly:
Health-related employee benefits
Financial employee benefits
Paid time off employee benefits
Work-life balance employee benefits
Legal considerations and compliance
The following is an overview of each type of benefit:
Health-related employee benefits
As the name would imply, these types of benefits include anything related to employee health: insurance benefits like medical, dental, and vision coverage, prescription drug coverage, employee assistance programs, wellness programs, etc.
Think of them as your employees' golden ticket to maintaining a healthy mind and body while juggling the demands of work. If financially viable, consider the required benefits.
There are several different types of health insurance plans – PPOs, HMOs, and HDHPs – each varying in terms of the services covered, the deductibles and copayments required, and the premiums charged:
Preferred provider organizations (PPOs) allow employees to see any doctor or specialist without a referral.
Health maintenance organizations (HMOs) require employees to select a primary care physician who can coordinate their care.
High-deductible health plans (HDHPs) have high deductibles but lower premiums.
Though separate from health insurance plans, Flexible Spending Accounts (FSAs) are an attractive option to many employees, as they allow employees to put money into a non-taxable account to pay for out-of-pocket medical expenses.
Medical insurance, dental insurance, vision insurance, and prescription drug coverage are typically included in employee health plans to varying degrees.
They are among the certain benefits that are foundational to a benefits package. Again, if you want to attract and retain employees, consider these a requirement.
Employee assistance programs (EAPs) and mental health benefits, both of which provide confidential counseling, treatment, and support services, may or may not be included in health plans, although they are becoming increasingly common as mental health continues as a prevalent topic of discussion in the workplace.
Employee benefits statistics indicate this trend will only continue in the years to come: 91% of Generation Z and 78% of millennials believe that every company should implement a mental health policy for employees.
Gallup and Workhuman research shows fewer than one in four employees say their organization cares about their well-being – nearly half the number who said the same prior to the pandemic.
As such, companies looking to align health plans with employee needs and expectations may want to consider incorporating mental health into overall employee benefits strategies.
Financial employee benefits
While there are a host of employee benefits that can bring people in the door and keep them engaged, at the end of the end day, money matters. And that's where financial benefits come into play.
These benefits, which help form a robust compensation package, cover retirement benefits, stock options, and financial planning assistance. They're like financial boosters, helping employees secure their future while tackling today's financial challenges.
These perks help employees secure a solid financial foundation, better equipping them to thrive in their work – and in their lives – without financial stress pulling them down.
There are also financial benefits related to stock options or company equity.Employee Stock Option Plans (ESOPs) and Restricted Stock Units (RSUs), which each offer ownership interest to employees, are generally the most common forms of  equity compensation to employees.
ESOPs, typically granted to employees, give employees the right to purchase company stock at a future date for a specified price – the company determines the price when it grants the stock options.
RSUs, also granted to employees, are more straightforward than ESOPs because no transactions or stock pricing are involved. Instead, the company pledges to give the employee company stock according to a vesting schedule.
Other types of financial employee benefits, such as life insurance and long and short-term disability insurance, provide employees with peace of mind and financial coverage in the event of a death or if an employee is unable to work due to a serious illness or injury.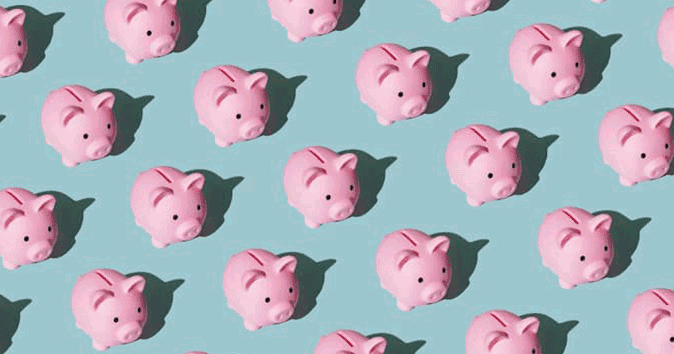 Paid time off benefits
In addition to health and financial benefits, one of the most appealing benefits to employees is paid time off. Think of it as an escape hatch for employees – a time to rest, recharge with loved ones and return to work with a renewed sense of purpose.
Paid time off typically includes personal time, vacation, sick time, and holidays – and may also include volunteer time. Bereavement leave is also typically available to employees.
Other types of paid time off include the Family Medical Leave Act (FMLA) and parental leave.
Work-life balance benefits
It's no secret that employee well-being is suffering – employees are struggling with stress, burnout, and loneliness like never before. In fact, Gallup and Workhuman research shows four in 10 U.S. employees say their job is negatively impacting their mental health.
The most proactive employers understand the importance of company culture and are finding ways to combat these types of workplace trends by offering work-life benefits to employees. And not just offering these benefits but actively encouraging employees to take advantage of them.
These benefits can help employees maintain their equilibrium, ensuring that work commitments don't overshadow what employees value most, like personal time and family responsibilities.
Work-life balance benefits can come in many forms and look different from organization to organization, depending on the unique needs and preferences of employees, but can include:
Flexible work schedules
Remote work arrangements
Commuter benefits
Sabbaticals
Tuition reimbursement
This is another area where recognition can tie into your employee benefits plan.
Workhuman's Social Recognition® software functions as its own kind of work-life balance benefit – not only are employees receiving praise and a "thank you" for a job well done, but they're also able to redeem their recognition awards points for a gift of their choosing.
This could be anything from a handbag to a new set of steak knives – or, with Workhuman's new, expansive catalog of experiences, any of thousands of activities, travel, and accommodation options.
Don't miss out on a major strategic priority that could boost your organization's bottom line.
📥 Download the report "6 Ways Recognition Drives Impact" now!
Learn how employee recognition can drive connection, boost engagement, and foster belonging. Retain your talent and take your organization to the next level.
Download the report today!
Legal considerations and compliance
When considering benefits for your employee base, it's critical to understand the laws and regulations surrounding employee benefits (for the state(s) where offices are headquartered, as well as where remote employees reside), tax implications for employee benefits, and compliance requirements for employers.
The following is a set of helpful resources to guide your decision-making:
Changes in recent years to employee benefits and perks
The realm of employee benefits is a dynamic one, evolving to meet the changing needs and expectations of an evolving workforce. In recent years, the landscape has shifted dramatically.
The four major types of employee benefits are now accompanied by newer additions such as mental health support, wellness initiatives, educational assistance and reimbursement, on-site childcare facilities, and more.
The point is that companies are coming around to the idea that a diverse workforce requires a diverse set of benefits to allow employees to thrive. That's right, even the employee benefit offerings of your organization are part of your DEI strategy.
Arguably the biggest change in a post-pandemic landscape is the shift to hybrid and remote working arrangements. Workhuman's Evolution of Work report, published in April 2023, explores the staying power of the sudden shift to remote work in March 2020.
Of those surveyed, 66% report being satisfied with their work arrangement, with those who work from home the most satisfied (87%), followed by hybrid (67%) and fully on-site (60%).
Interestingly, the study found that those who have a say in their work arrangement (whether remote, hybrid, or on-site) report lower stress levels, a consideration for employers as return-to-office mandates pick up steam.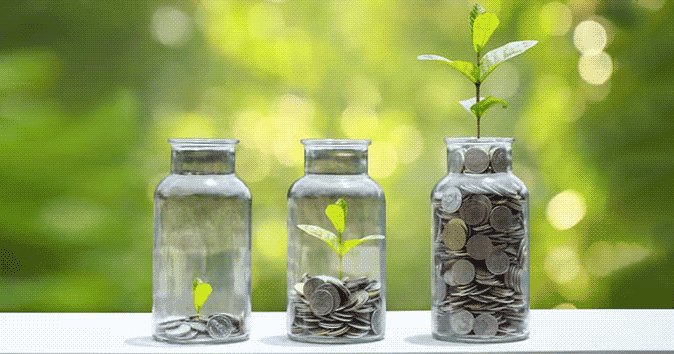 How to effectively implement an employee benefits package
So, with all of this benefits information in hand, the million-dollar question is: How can you weave together a comprehensive package for employees?
An effective benefits strategy is carefully crafted to align with your company's values, goals, and employee preferences. That's the most important point: To make sure you're providing the best benefits that meet the needs and expectations of your employee base.
As such, you need to make sure you're putting together a well-thought-out plan to optimize employee well-being, engagement, and performance. When done right, it's a "win-win" strategy for both the employees and the organization.
But it's not a "set it and forget it" mentality. Keep in mind that employee preferences change over time, and your benefits strategy must evolve alongside them.
FAQs
What are the top 3 most sought-after employee benefits?
Improving employees' feelings about their company can be challenging in remote and hybrid work environments. Managers should focus on wellness and health programs, as remote employees are more likely to feel stranded. One of the ways to increase engagement is to use effective professional virtual meetings. But they aren't enough, as a manager should also allow for fun activities, virtual hangouts, and other engaging and motivational games to keep employees happy.
What are non-traditional employee benefits?
First, you need to evaluate current engagement and satisfaction levels and identify the reasons why they're not up to the suggested or desired levels. Next, managers need to develop a detailed framework to tackle every challenge to increase workplace engagement levels.
What are the hot topics for employee benefits in 2024?
 This is the manager's job. Managers create the conditions in which the employees work. As a result, their behavior and actions can promote negativity or positivity in the workplace and will directly impact engagement levels. They need to explain the company's mission and create a cultivating work environment that will help managers and employees work according to it. 
Final thoughts
The importance of employee benefits is hard to overstate. From recognition and paid time off to health insurance and financial benefits, these offerings are the threads that weave together the employee experience and arguably your best opportunity to attract and retain top talent.
So, ask yourself: What are the benefits you can offer to engage your employees, promote well-being, and inspire company loyalty?