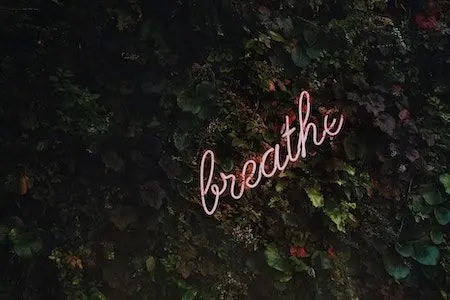 As organizations work their way through the pandemic and plan reopening strategies, employee wellness should be considered a critical organizational priority. The good news is many organizations are starting to recognize employee wellness is core to sustainable success.
For example, Kathie Patterson, chief human resources officer at Ally Financial, says, "This pandemic has shown how critical it is to embrace our humanity, be understanding, and caring – and that holds true for companies, too. Make sure 'human' is prioritized in human resources. At Ally, we've been driven by what's right – just like our mantra to 'Do It Right' – and we will do whatever we can to support the well-being of customers and employees." Wellness programs are an integral part of enabling employees to bring their whole, healthy selves to work, while being productive and engaged.
SHRM defines workplace wellness as any program intended to improve and promote health and fitness. Even before the crisis, wellness programs benefited both employees and the organization. Harvard found that for every dollar spent on employee wellness, medical costs fall $3.27 and absenteeism drops $2.73, a 6-to-1 return on investment. That's especially important, considering experts predict COVID-19 will raise healthcare costs 7% this year, on top of a 5% increase that was already expected.
As HR departments plan for Q4 and beyond, employee wellness must be part of an overall strategy to ensure organizational survival and growth. Below are seven ways wellness programs will evolve beyond gym memberships and employee assistance programs.
Evolving leadership
During this crisis, leaders have been called to serve their employee base beyond just creating a mission and a strategy. Human-centered leaders will continue to keep employees feeling valued, engaged, and positive in this next phase. This is the most basic form of wellness: working for a leadership team that genuinely cares about its employees.
A simple way for leaders to develop greater trust among team members is by showing vulnerability. Dr. Brené Brown explains that vulnerability involves uncertainty, risk, and emotional exposure. For leaders, this could mean opening up about a personal challenge during COVID-19, taking responsibility for a mistake, or reaching out to a team member who seems to be struggling.The more employees can regard their managers (and each other) as vulnerable human beings, the more work can become a place of humanity and connection.
Stress management and mental health
Employees are under tremendous stress juggling competing priorities at home and at work. And that stress doesn't just disappear as we enter a new phase of the pandemic. As Simon Sinek warned during Workhuman® Livestream, it may be months from now, "but we will have to deal with the emotional trauma … When you find yourself short-tempered, exhausted, or despondent, remember it's normal and reach out to those around you for support." Employee wellness programs should offer resources to help employees cope with stress and promote mental health.
Organizations are experimenting with a range of mental health approaches: from advocacy for mental health conditions to an explosion of mindfulness programs to support employees. Many wellness products and services have expanded from direct-to-consumer brands into corporate benefits, such as FitBit Health Solutions.
Employers can also offer merchandise through a recognition program, such as Workhuman Social Recognition®, that encourages mindfulness and wellness. Another motivational tool is to offer recognition to employees who actively participate in stress management programs.
Flexible work arrangements
Before COVID-19, for many employees, the road to work-from-home flexibility was fraught with difficult discussions with managers. Organizations now see the value in flexible work arrangements and are offering employees flexible work-from-home choices over the long term. "Six months ago, if people asked to work from home, we'd hear pushback and questions: 'Do we have the right technologies; what are the costs,' " says Buck Rogers, North Carolina vice president of Keystone Partners. "Now people have moved on to, 'What's the best way to do this?"
Based on research from Dr. Jane Dutton, professor at University of Michigan's Ross School of Business, employee performance thrives in environments with "flexibility around where and when work can happen."
Redefined sick time
Using sick days for physical illnesses is common. Most workplaces don't make it easy for employees to access paid (and even unpaid) leave for mental health challenges. Many employees do not even realize they can use their sick leave for mental health. To ensure all employees know their benefits, managers and HR professionals need to focus on making these policies visible and clear.
Support during work hours
Organizations are starting to provide wellness activities during the work day, leveraging technology such as Zoom or Google Hangouts. Here at Workhuman, Barre classes are offered virtually multiple times each week. Beth Gerstein, CEO of Brilliant Earth, a global retailer of jewelry, encourages physical fitness, both through regularly scheduled stretch breaks as well as "Fitness Fridays," where employees do in-home workouts together as a team over Zoom. SAP has a program focused on mindfulness strategies for employees and leaders as they go about their day.
Some examples of tools that can be leveraged during the workday include:
Pausing to stretch
Meditation breaks
Yoga classes
15-minute breaks for guided breathing
Given today's environment, employees should be encouraged to set time aside on their calendars to participate in these programs.
Flexible wellness options
Organizations have traditionally offered a fixed dollar amount to support gym memberships or weight loss programs. However, not every employee has the same wellness needs. Progressive companies are meeting employees where they are and offering reimbursement for alternative and virtual programs, such on-demand webinars or yoga sessions.
The wellness that comes with 'we'
The reality is, work is rarely done by just one person. The best work happens when individuals come together in a trusted environment to collaborate. As such, strategies for well-being should move from "me" to "we" – to focus on fostering high-trust environments where people feel connected. Here are some tactics to consider:
Implement a social recognition program to drive engagement, trust, and belonging. For example, at

type: entry-hyperlink id: mGH8CAcun37SmMbyopw0G

, which implemented Workhuman Social Recognition, 79% of employees feel that their work is valued and appreciated. Social recognition can also be given at the team level to celebrate shared accomplishments. As Ashley Goodall, senior vice president of leadership and team intelligence at

type: entry-hyperlink id: tDSm3ZosYBHpGU3lHx4IQ

, explains, "Recognition acknowledges [people's] strengths, which is the number one secret of high-performing teams."
Make check-ins with managers, peers, and mentors easier with a continuous performance management tool. Having a check-in with colleagues improves collaboration and increases transparency. After

type: entry-hyperlink id: 2nxPzB5jsowVhZjdoS2nxH

leveraged Workhuman's Conversations® tool, 78% of employees say they understand how their priorities align with team priorities.
Celebrate Life Events such as getting married, purchasing a home, or even getting a new pet. Through shared celebration, employees feel more connected to each other while breaking down barriers. The COVID-19 crisis has intensified and accelerated the need to transform from work-life balance to work-life blending. Celebrating life events in the workplace is a powerful way to bring work and life together in a meaningful way.
My hope is we will emerge from this crisis a reformed society. New technologies will emerge, a new style of leadership will be in place, and employee wellness will come into focus. Employees are so much more than "resources" to get work done. They are whole, human beings who will bring their best selves to work each day when they are treated as such. Reformed wellness programs are a key part of this evolution.
RELATED POSTS
Wellness Surveys: Questions to Get to the Heart of Employee Wellbeing
Human Workplace Index: The Evolution of Mental Health and Well-being at Work
8 Key Takeaways: How CAA Increased Employee Engagement and Improved Work Culture