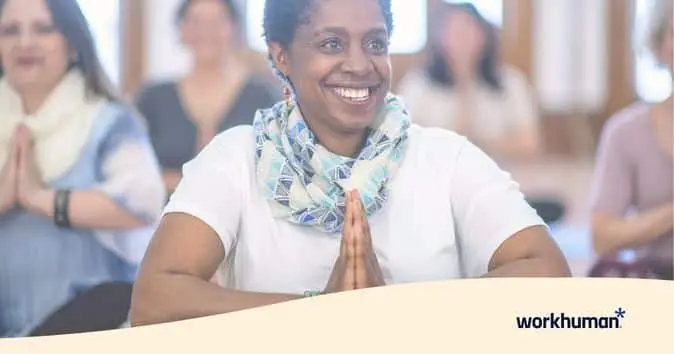 Nowadays, companies are looking into workplace wellness tips for their staff members. With employee turnover recently increasing at an alarming rate, organizations are doing everything they can to retain top talent.
In fact, according to Lyra Health, which surveyed 300 HR and benefits leaders, 86% said mental health had become a higher priority for their company since 2020.
So, how does it work?
That's what we're here today to discuss. Keep reading as we share with you some workplace health and wellness tips to improve your team's physical and mental wellbeing.
Why should organizations and teams promote wellness?
You might wonder, "What does wellness have to do with the workplace?"
Simply put, practicing wellness improves the overall health of your employees. It helps take care of your people's mental, emotional, and physical needs at work.
Mental wellness, in particular, is becoming more of a focus for organizations. With more people working remotely than ever before, loneliness is becoming more prevalent.
A Qualtrics study of 2,000 employees found that more than 44% of employees working from home noted a decline in their mental health.
Essentially, a wellness program can help an employee's productivity by getting them unstuck on tasks they've been struggling to finish. Activities can reset their minds and open them up to new creative ways to complete assignments.
Furthermore, wellness activities also enhance emotional wellbeing in the workplace by giving employees strategies to manage stress. Pressure and failure are inevitable at work, so showing your personnel how to cope steers them away from burnout.
Considering 40% of workers feel they're on the verge of burnout, this is important.
Plus, wellness ideas allow you to keep your employees physically healthy. Organizing events that focus on your staff's physical state can reduce the likelihood of sick days.
Ultimately, by prioritizing employee wellness, you'll be setting your company up for long-term success.
In fact, studies reveal that wellness programs can raise an employee's productivity by ten hours per year! Now, that's quite the investment plan, don't you think?
Workplace wellness tips and ideas to keep your employees happy
Now that we know how vital workplace wellness is, we need to know how to implement it. What's the use of a good wellness program if your employees aren't too eager to join, right?
In this bit, we'll focus on what kind of activities you can include in your company's wellness program.
Here are 3 wellness tips and ideas you can incorporate into your plan:
Bring wellness to your HR leaders and team leaders first
Do you know that thing that flight attendants say during pre-flight safety demonstrations? They usually tell their passengers, "In case of a cabin pressure emergency, put on your mask first before assisting others." This applies to the workplace as well.
HR leaders and team leaders are much like those people who need to breathe first to help others survive. If you'd like the rest of your employees to thrive, get your leaders the assistance they need first.
How? By designing employee wellness programs that foster optimism and a positive mindset. One of the many workplace wellness tips that can help encourage mental wellbeing is to give employees a Mental Health Day.
Taking a day off from the daily grind can help leaders refuel their optimism amidst the various stressful situations they go through each day. In turn, they'll be able to spread that positivity to their team members and boost the group's morale.
Listen to what your employees want
Actively listening to what your staff members want is a good way to gain perspective on what activities they'd be willing to participate in. So, it's good to write some fun and helpful ideas and create a wellness survey in which all employees can participate.
Microsoft conducted a study that analyzed workplace wellness statistics. The study showed that 48% of the participants quit their job due to a lack of mental health support from their employers. Apart from that, 21% had issues regarding work hours and location.
All of these problems could have been mitigated if employees been given a chance to express their concerns.
That's why it's crucial to think of ways to give a voice to your people. You can do this by conducting surveys or leaving out a suggestion box where employees can drop in anonymous input.
Recognize hard work and say thank you often
Recognition and gratitude go hand in hand in making your workers feel valued. So, you'll definitely want this idea integrated into your employee wellness programs, as it's been proven to keep employees happy.
When you recognize your staff's efforts and achievements, it gives them a sense of purpose. Thanking them often will also give them the affirmation they need to feel like they're an asset to the organization.
You may even show appreciation for hard work by rewarding employees with things they enjoy. It could be free movie tickets, a paid two-night stay at a hotel, or a week's worth of free coffee. Or, even better, invest in a recognition tool that allows employees to earn points and choose their own gifts.
Discover how Social Recognition® from Workhuman® can transform your organization's culture into one with wellbeing at the center.
Include 5-minute wellness activities as part of your employees' daily tasks
It's always a good strategy to build healthy habits for your employees in the workplace. These practices may take 5 minutes, but they'll certainly have a huge impact.
Activities like quick meditation exercises or standing up to stretch during work can do wonders. While these routines may be short, they make a big difference when it comes to increasing productivity and enhancing focus.
You may include these 5-minute tasks into employees' daily objectives by devoting specific times during the day for everyone to participate. You'll eventually find your employees looking forward to these snippet breaks.
Frequent check-ins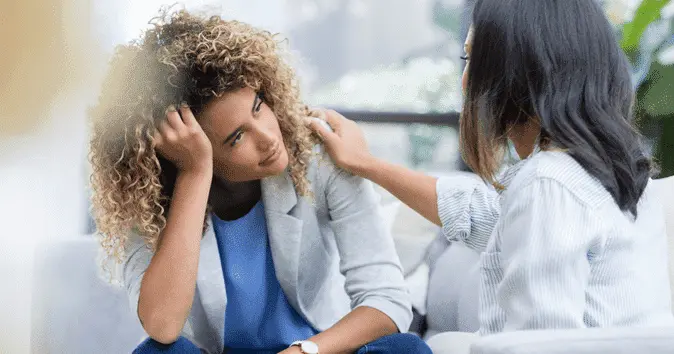 Frequent check-ins with your team are a great way to create a healthy work environment and boost wellness in the workplace. These can be 1-on-1 meetings or a team office hours format, depending on the size of your team. Ideally, they would be 1-on-1 sessions. Research shows that employees who check in with their managers at least once a week as opposed to never are:
More than 2x as likely to trust their manager
Nearly 2x as likely to respect their manager
5x less likely to be disengaged
Nearly 2x as likely to believe they can grow within the organization
Create a conducive environment
Making the workplace fun and comfortable for your employees is another wellness idea you can include in the program.
If you start by extending that to your leaders, they'll, in turn, spread it to the rest of the organization.
Invest in a break room for your staff. It's an area where they can get together and make use of the recreational fixtures you'll be installing.
Some great examples include foosball and ping pong tables, doodle walls, and dart boards. You can also put in some board games, a chess board, and even a Lego table.
Make it a place where your employees can have fun and connect as a team.
Another idea you can invest in is indoor plants. Not only do they enhance the aesthetics of any space, but they also come with multiple benefits. Take a look:
Reduce stress
Increase creativity
Boost productivity
Purify the air
Absorb noise
Encourage people to care for each other
According to an article for McKinsey & Company, written by Stanford University professor Jeffrey Pfeffer, one of the workplace's best wellness tips is to "encourage people to care for each other."
It's as simple as that!
Promoting trust and goodwill throughout the company, across all levels of leadership, binds people together, increases psychological safety, and builds community.
Organize company-wide wellness games and activities
Anything is enjoyable when you turn it into a game! So, why not do the same with some of the more serious and tedious wellness exercises?
You can organize company-wide challenges for some healthy competition to promote physical wellness.
You can also put together daily, weekly, and monthly challenges. One challenge could be named "Step Up" where you reward anyone with the highest number of steps in a week. Or you could arrange one that involves your employees trying to cook healthy recipes at home once a week for a month.
Provide emotional support to your remote staff
Working remotely during the pandemic has taken a toll on our mental health. Due to the lack of face-to-face interaction with coworkers, many missed out on that sense of human connection.
We were isolated and disconnected, which greatly impacted our overall employee wellbeing. This is when paying attention to what your employees need and want in their workplace can make a big difference.
So, at Workhuman, we took to the virtual world. With our suite of applications, we were able to use workplace wellness to restore human relationships through our online platforms. The Workhuman Platform® made it possible to stay connected and celebrate the small wins, even in times of struggle.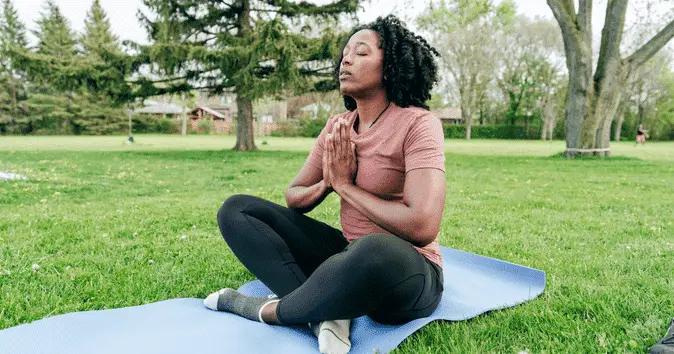 FAQ
What are some self-care activities?
There are many self-care activities you can do. Whether it's a reward after a long day at work or a way to de-stress, you deserve to pamper yourself.
Some of the things you can do are get a massage, exercise more often, and make healthy diet choices. Or, you can start a new hobby or revive an old one, like painting or drawing.
What are some good physical activities?
If you're looking to be more physically fit, there's a wide variety of activities to choose from.
You can try bike riding, yoga, boxing, martial arts, or running. You may even do sports like football, swimming, badminton, and tennis.
What do employees want in a wellness program?
Employees want a wellness program that makes them feel genuinely taken care of. That could mean providing them with suitable and effective mental health support.
They also want something convenient. They're more likely to attend activities that don't take much of their time.
Lastly, they want more motivation to participate in wellness programs. So, it's up to the employer to determine what motivates their workers.
Conclusion
Wellness ideas are key to keeping your employees satisfied and motivated in the workplace. It's also vital for your company's growth and development.
So, it shouldn't come as a surprise how invaluable it can be to create such a program for your personnel.
Remember that the people who make up an organization are what make a company successful. You have to prioritize the workers that keep your company alive because, without the human force behind it, it won't amount to much.
So, go on. Put your thinking cap on and head on to the drawing board. You've got some planning to do.