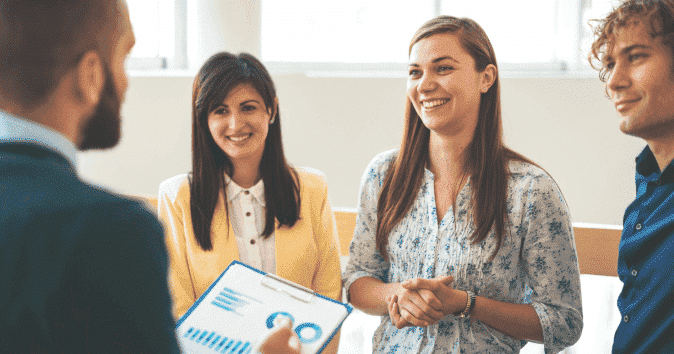 Every organization strives to perform well in the market. To achieve those goals, the entire organization should follow an overall strategic plan. 
But how do you ensure that the entire workforce follows this managerial plan thoroughly? That is the role of strategic performance management. It aligns every aspect of employee performance from all areas of the organization to the company's larger objectives.
Read on if you want to know more about what strategic performance management is, and how to implement these strategies in your organization for maximum results.
Understanding strategic performance management
Before introducing the myriad of benefits this approach offers, let's get a more comprehensive understanding of the concept.
The definition of strategic performance management
Strategic performance management is a strategy to govern every aspect of performance in your organization. It's a comprehensive way to create a work environment where everyone collaborates to achieve the company's goals.
That way, your organization unifies under one mission. It ensures that every employee in your company is familiar with your organizational goals.
The organizational strategy you create using this approach facilitates measuring, monitoring, and boosting employee performance to achieve a clearly-defined set of goals and objectives.
Annual reviews vs. strategic performance management
Many US companies have abandoned the traditional annual reviews for a more frequent, comprehensive system. Strategic performance management allows leaders to more closely monitor their employees' progress.
This strategic approach creates more opportunity for employees to excel by providing adequate feedback and additional incentives for motivation.
Why is strategic performance management important?
Strategic performance management has many advantages that affect all team members. In fact, the ROI of strategic performance management is relatively high given the following benefits:
More engaged employees
A performance plan enables you to engage your employees in the management process. That helps you integrate employees of all levels and highlight the importance of every department.
Moreover, offering a plan for employee development and skill improvement can be a major step toward gaining your team's loyalty.
To create actionable steps to growth, companies should connect their employees' individual goals with larger, organizational initiatives. That way, each worker can have a more personal connection to the shared mission.
Strengthened management
Strategic performance management can help organizations manage their departments more smoothly. When managers clearly understand the initiatives, goals, and values of the organization, they can lead more effectively.
Working according to a comprehensive managerial plan promotes a healthy work environment. It allows different departments to work together to achieve the company's goals and contribute to long-term growth.
Improved communication
Communication is a key factor for the success of the performance management plan. A company that keeps only its managerial team in the loop can't work toward an overall strategic goal.
Therefore, to achieve its mission, the management team should communicate with every employee in the company. That ensures that all employees are unified and working toward the same shared goals.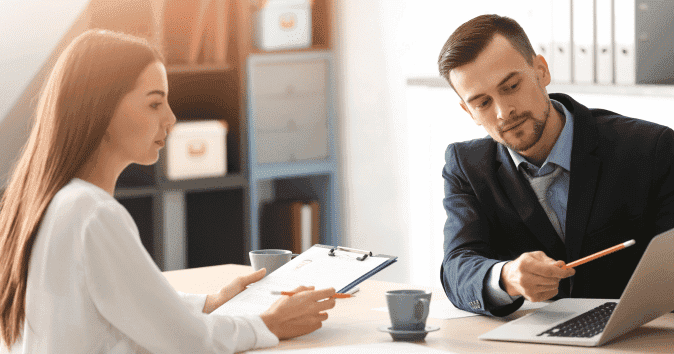 The ROI of strategic performance management
In fact, with strategic performance management, you can save much of the company's resources. In other words, calculating the ROI of strategic performance management works in its favor.
Enforcing strategic performance management reduces turnover, increases productivity, and saves time. That can translate into thousands of dollars in revenue.
Want to build employee engagement? Workhuman can help you create a true culture of recognition within the walls of your organization.
Why should I care?
Strategic performance management allows you to achieve the overall goal of your business and fulfill your mission.
It directs the employees' capabilities and individual goals toward your overall organizational objectives.
Thus, if you want to compete in today's dynamic market and attract the strong employees in every department, strategic performance management is the solution for you.
5 Key elements of strategic performance management
Every effective strategic performance management plan should include these key elements: 
Communicating vision and goals
Before you start working on your plan, you should identify your organizational goals and vision. That allows the managerial team to study business trends and set some strategic goals to work toward.
One key factor here is to communicate this vision and goals to every employee within the company. That way, you ensure that your plan is goal-oriented.
That, in turn, facilitates the performance management process. When the entire company works toward a common outcome, you can easily measure company and employee performance.
Measuring performance beyond KPI
Performance measurement is one of the key elements of any strategic performance plan. Perhaps, the first issue to consider is how to measure employee performance. 
Strategic performance management used to rely on KPI alone for measuring employee performance. However, now, KPIs aren't enough. You need to give room for your employees to grow and innovate.
Providing continuous feedback
Instead of performing annual reviews alone, strategic performance management entails providing continuous feedback to your employees as you implement a performance improvement plan.
That way, you can address any underperformance and enhance the overall productivity of your company. In fact, regular feedback sessions enable you to design and perform a correction plan to address any problem and enhance underperformance.
During this process, it's crucial that you make even your negative feedback constructive. Otherwise, your employee might feel demotivated, making it even harder to achieve better results. This entails giving them actionable plans for improvement.
Incorporating peer and 360-degree feedback
Peer and 360-degree feedback is an effective feedback technique with a myriad of advantages. It allows employees to get feedback about their performance from their co-workers.
That way, employees can exchange knowledge and expertise. It's a good way to foster growth and development. It gives you a clear idea about training needs as well as a glimpse into your employees' expectations.
Recognizing and rewarding success
Strategic management allows you to spot the highest calibers within your organization. That gives you a chance to reward them, which further motivates them.
Recognizing and rewarding success is a key element in strategic performance management. It boosts employees' motivation and loyalty, as well as increases the overall productivity of your business.
7 Best practices for strategic performance management
Encouraging continuous learning and development
One of the main goals of strategic performance management is to reach the utmost potential of the company resources, including the employees. In fact, continuous performance management is key to enhancing the performance of the organization as a whole.
For that matter, it's recommended that every employee realizes their potential and works to achieve it. That can only be done through encouraging continuous learning and development.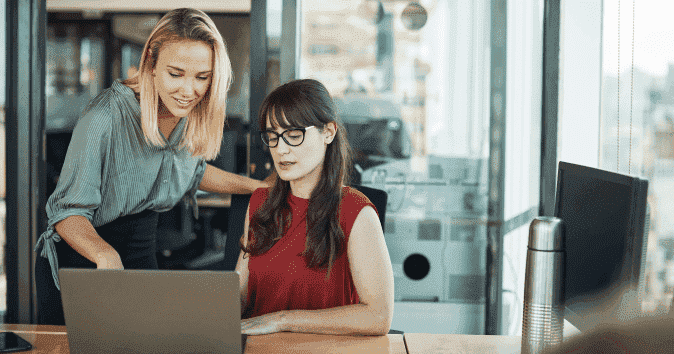 Checking for buy-in and engagement regularly
To ensure the effectiveness of your strategic management plan, you need to revisit it constantly to make sure it's still engaging to everyone in the organization.
In addition, for your business to thrive in the fierce market competition, you should check for changed opinions and dynamics within your organization. That way, you ensure that everyone in the organization is on the same page.
Using sophisticated analytics to drive decisions
The most effective strategic management system should make use of analytics. They enable you to define your organizational objectives and help you set realistic and actionable goals. 
However, you should ensure that these results are communicated in a manner that is clear and easy to understand. That way, no one has to do the work of decoding or drawing conclusions from the data on their own.
Implementing anti-bias measures
A successful strategic performance management system should consider every aspect of employee performance, including any issues employees may face in their personal lives outside of work. 
Because you're dealing with humans, you need to ensure that your plan includes anti-bias measures to meet their holistic needs and achieve the best results.
Improving decision-making systems
Data-driven decision-making systems give business leaders a comprehensive overview of the company's projected growth.
These systems use metrics, facts, and data to help you make strategic decisions. That allows them to allocate work better and set more realistic objectives.  
Promoting a data-driven culture
Strategic performance management can help foster a data-driven culture in your organization. Such an environment allows employees to track their progress and even perform self-reviews.
In addition, a data-driven culture makes it possible for employees to share their feedback with one another, helping communication become more natural.
Allocating resources for ROI incubation
It's crucial to realize that your strategic performance management won't give a great ROI for months or maybe years.
Therefore, you should allocate enough resources for the ROI incubation period to prevent sunk costs.
Make this moment matter! Learn how to encourage employees to thank, recognize, and congratulate each other.
Implementing strategic performance management in your organization
To reap the many benefits of strategic performance management, you'll need to ensure that every employee is clear on their individual goals and contributions. Every employee in the organization plays a pivotal role in this strategy.
Here are some steps to undertake as your guide to managing performance:
Communicating goals and objectives transparently
Collaborating with leadership at all levels
Leveraging effective performance management strategies and tools
Managing change during implementation
Providing regular feedback and recognizing smart work
Empowering employees in the decision-making process
Offering customized training programs
Creating opportunities for growth within the company
Incentivizing and rewarding performance
FAQs
What is the role of strategic performance management?
Strategic performance management sets and communicates realistic expectations and actionable objectives to employees to help them achieve individual and company-wide goals. It helps make sure that everyone is on the same page and working toward a common cause.
How can strategic management improve performance?
Strategic performance management offers strategies for ongoing planning, monitoring, and adjusting performance. That allows you to address any issues and keep performance at its best for longer. With strategic performance management, you can measure employee performance and give employees continuous feedback. That way, you provide them with room to develop and grow, which improves performance.
What are the five performance indicators?
The five performance measure indicators are revenue growth, profit margin, revenue per client, customer satisfaction, and client retention rate. With these indicators, you can evaluate the performance of your organization and achieve your overall organizational goals.
Conclusion
Strategic performance management is your way to optimize performance. If you wish to compete in today's dynamic market, you should design and implement a strategic plan that aligns your employees' goals and capabilities with the organization's objectives.
This management method entails measuring the performance of your employees and creating an improvement plan to enhance their skills and abilities.
The key to creating an effective plan is to engage every employee and foster communication in the workplace. If you make it an ongoing process, you can benefit greatly from strategic performance management.
If you want to boost every aspect of performance in your company, start implementing a strategic performance management plan today.