In today's workforce, teams and employees are continuously expected to provide their best performance and produce high-quality results. For that to happen, leaders and managers need to foster and maintain conditions that lead to engaged, motivated, and productive employees.
Goal-setting theory is an established and well-documented concept that shows the connection between setting challenging goals, boosting motivation, and enhancing performance levels. 
Understanding this theory and its core principles can set your employees up for success and help your organization thrive in today's rapidly-changing business environment. 
This article will provide you with an overview of goal-setting theory, including its history and benefits, so that you can develop effective goals and successfully integrate them into your workplace.
What is goal-setting theory in the workplace?
Goal-setting theory is a concept that describes the strong link between goal setting and task motivation. It explains that creating specific, measurable, and difficult goals unlocks higher performance in individuals compared to easy goals that merely ask them to try their best.
This theory is beneficial for teams and organizations who want to understand the impact of goal setting on employees' work motivation. It allows leaders and managers to develop a robust goal framework for their company and implement goal-setting programs for better performance.
The goal-setting theory of motivation is one of the many well-known organizational concepts that you can use to foster a workplace where employees are more motivated. Other related principles include the job enrichment theory, expectancy theory, and equity theory of motivation.
Overview of goal-setting theory
Edwin Locke first introduced the theory of goal setting in his article, "Toward a Theory of Task Motivation and Incentives."
His goal-setting theory offers three main points:
Hard goals produce better performance than less challenging goals.
Clear goals produce better performance than vague goals and a "do your best" approach.
A person's goals and intentions largely impact their performance and behavior.
In addition to establishing the relationship between setting effective goals and successful task performance, Locke's theory states several key principles to consider during your goal-setting process: clarity, challenge, goal commitment, feedback, and task complexity.
The presence of these goal characteristics results in increased motivation in employees, which ultimately leads to higher levels of workplace success. The theory also shows the relationship between goals and self-efficacy, which is an individual's confidence in achieving a given task.
Benefits of goal-setting theory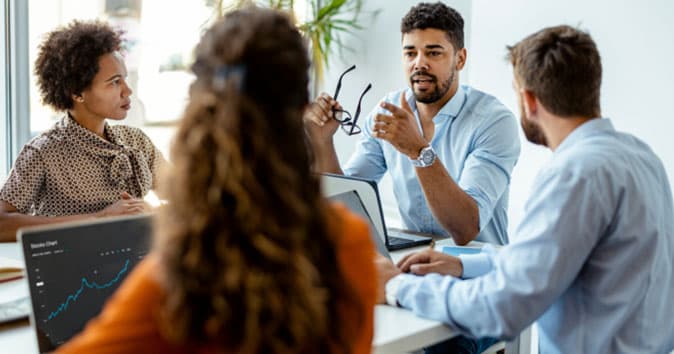 Here are some positive effects of incorporating goal-setting theory into your workplace:
1. Increases employee engagement
 Engagement refers to the level of emotional commitment that your employees have toward the company and its objectives.
Research from McKinsey shows that proper goal setting dramatically improves employee engagement and performance, which benefits the entire organization.
2. Stimulates proactive behavior
Proactive employees anticipate potential workplace issues, brainstorm solutions, and plan ahead to ensure smooth operations. According to Indeed, proactive thinking allows people to solve future problems, optimize time, and maintain stability and accountability. 
A recent study has discovered that employee participation in setting team goals positively affects their proactive behavior.
3. Promotes job satisfaction
 Using OKRs (Objectives and Key Results) and other goal-setting methods will allow your organization to clearly define its goals and accurately track progress.
Research has shown that setting clear goals increases job satisfaction and performance.
Surprisingly, the same study also discovered that setting clear goals has a more prominent influence on job satisfaction compared to offering performance rewards, such as promotions, pay, recognition, and career opportunities.
4. Encourages compliance with deadlines and achievement of performance metrics
Goal setting provides your employees with specific timeframes for task completion rather than a vague impression of when the company expects them to deliver their output. Performance metrics define and track their work progress, efficiency, and productivity.
A study by Dr. Gail Matthews from the Dominican University of California revealed that individuals are more likely to achieve their goals when they're firmly established and written down. 
The study also concludes that being accountable for goals through regular progress reports allows an individual to accomplish more than others who haven't done the same.
5. Improves employees' well-being
The process of goal setting can have a positive impact outside of your workplace as well. In addition to having professional goals, your employees can set their own financial, fitness, family, and learning goals.
Multiple studies have shown the positive impact of these goals on an individual's life satisfaction, mental health, and overall well-being. Moreover, attaining personal goals boosts your employees' self-confidence, inspires them to pursue more specific and challenging goals, and leads to better performance.
Want to build employee engagement? Workhuman can help you create a true culture of recognition within the walls of your organization.
History of goal-setting theory of motivation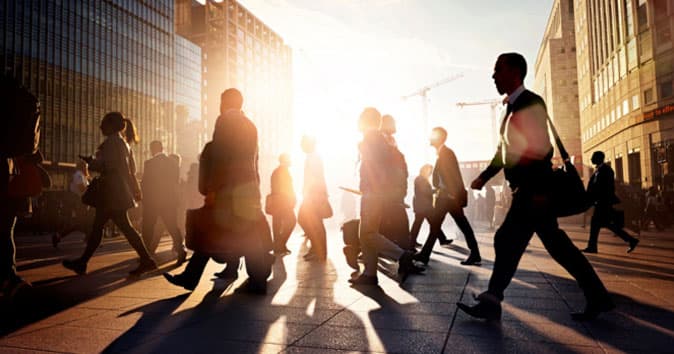 The American psychologist Edwin A. Locke pioneered and first proposed the theory in 1968. His work involved conducting numerous lab and field studies on the effects of goal setting, motivation, and performance.
Locke published his early research in the article "Toward a Theory of Task Motivation and Incentives." One of his most significant findings was that in 90% of cases, setting precise and challenging yet achievable goals resulted in better performance than setting easy and general ones.
Therefore, he emphasized the importance of setting smart goals for better performance and motivation.
In 1990, Edwin Locke partnered with Gary Latham to further expand the concept of goal setting. In their book, "A Theory of Goal Setting and Task Performance," Locke and Latham identified five core principles in setting highly effective and motivational goals.
Importance and criticisms of goal setting theory
Edwin Locke's goal-setting theory of motivation and his collaborative work with Latham formed the foundation of the theory and served as the basis for numerous subsequent studies on strategic goal-setting.
The pair were committed to the goal of building a practically useful theory to improve organizational behavior and personal performance. This resulted in an extensive database of 50 years of goal-setting research involving thousands of participants.
Multiple studies have identified the limitations of goal setting as a mechanism for performance improvement. One publication found that setting a particularly high-performance goal can result in unethical behavior.
Another study explains that universal goals can hinder the self-efficacy of over-achieving individuals. It also mentions that people can anticipate future goal increases depending on their current performance and can actively choose to work against them. 
Significant contributions from other researchers
Over the years, subsequent studies have developed new applications for goal setting and discovered the systematic side effects of overprescribing specific and difficult goals. They did so by integrating it with other theories and domains, including sports, education, and socialization.
Did you know that setting difficult goals affects goal effectiveness when your employees feel threatened by these goals? In one longitudinal study conducted, people who viewed new goals and situations as challenges performed better than those who saw them as a threat.
In the realm of sports, research has shown that track-and-field athletes tend to set specific goals for the current season based on their best previous performance. However, the occurrence of performance discrepancies in the current season urged them to lower their goals.
Other noteworthy advancements in goal setting revolve around goal choice, framing, learning goals, macro-level goals, and subconscious priming.
Key principles of goal-setting theory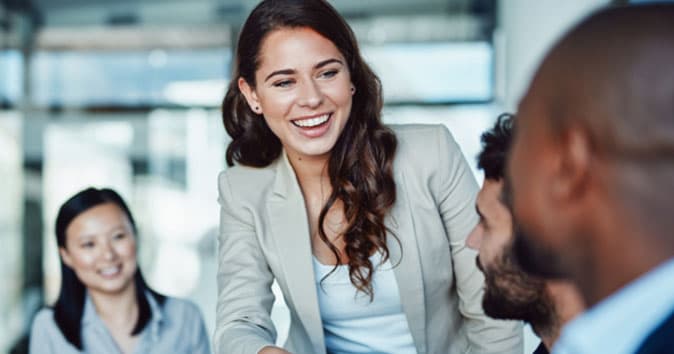 With an understanding of strengths and shortcomings, let's look at Locke and Latham's work, which consisted of five essential principles of goal setting:
1. Clarity
Establishing clear and specific targets, timelines, and metrics lets your employees focus on relevant and high-impact tasks while meeting company expectations.
It eliminates misunderstandings and directs team members toward the company's top priorities.
2. Challenge
Difficult goals drive employee performance as long as they're within attainable limits. The optimal level of goal difficulty allows your members to grow out of their comfort zones and upskill. Hard goals also generate a greater sense of accomplishment when they're achieved.
3. Commitment 
Acceptance and accountability are necessary for achieving goals. This is especially true when it comes to specific and difficult tasks with tight deadlines.
One impactful way of enhancing your employees' commitment to the goals is to actively involve them in the goal-setting process.
4. Feedback
Regular feedback on performance levels notifies your employees of their progress towards the larger goal and highlights areas for improvement. It also provides an opportunity for clarification and course correction, ensuring employees stay on track toward their goals.
Conversations® is a flexible and intuitive performance management tool that helps you create a culture of continuous feedback and growth in your company. It enables you to conduct frequent high-quality check-ins with your employees, resulting in an empowered and engaged workforce.
5. Task complexity
The increasing complexity of the task over time permits your employees to grow and overcome their learning curve at a reasonable pace.
Meanwhile, abruptly assigning complex tasks that don't match an individual's skill level can be overwhelming and negatively impact motivation.
Examples of goal-setting theory in the workplace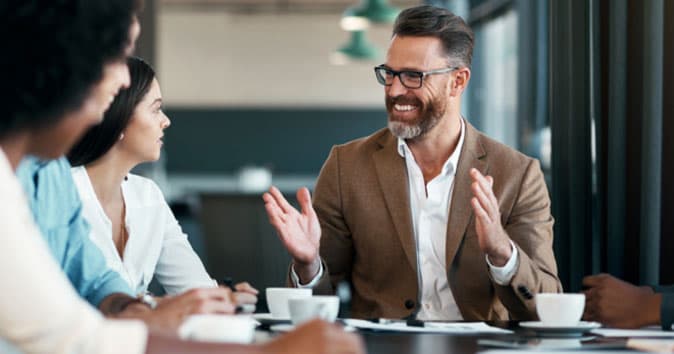 Here are some examples of the effectiveness of goal setting and its effects on the performance of organizational teams and individual employees:
Individual goals
According to McKinsey, 91% of companies with effective performance management systems claim that their employees' goals are connected to business priorities. When your employees visualize how their individual goals fit into the company's mission, they become more effective.
One goal-setting experiment was conducted in an industrial production line where three groups of workers were assigned goals on output quantity, output quality, and energy efficiency. 
Goal setting improved worker performance in these groups by 12–15% compared to a control group that had no goal to achieve. Similarly, your employees can benefit from having challenging yet attainable goals involving productivity, resource efficiency, and work quality.
Team goals
In a team environment, goal setting can take the form of developing a shared vision and specific goals in relation to a work project. This includes creating quality standards, on-time delivery goals, action plans, and corresponding schedules on when certain tasks must be completed. 
This example of goal setting was demonstrated in a case study involving a construction team performing a renovation project. In addition to setting goals, the team also performed periodic progress reviews where members discussed their current task status.
Additionally, the team tracked their progress by comparing expected construction costs and performance with actual data. The results of this study showed that team goal setting aligns expectations, improves team focus, promotes a smoother workflow, and helps address issues.
Learning goals vs. performance goals
Learning goals revolve around developing new skills, acquiring knowledge, and attaining mastery of a particular field. In the workplace, these goals can involve your employees' desire to receive certifications, professional licenses, and other qualifications for career advancement.
Meanwhile, performance goals focus on attaining a specific outcome to demonstrate competency and ability. Examples of this type of goal include sales quotas, intended profits, and targeted customer satisfaction rates.
Learning goals stimulate your employees' creativity, problem-solving skills, and ability to think out of the box. On the other hand, performance goals are ideal for progress tracking as they accurately measure an employee's current capabilities.
How to use goal-setting theory in the workplace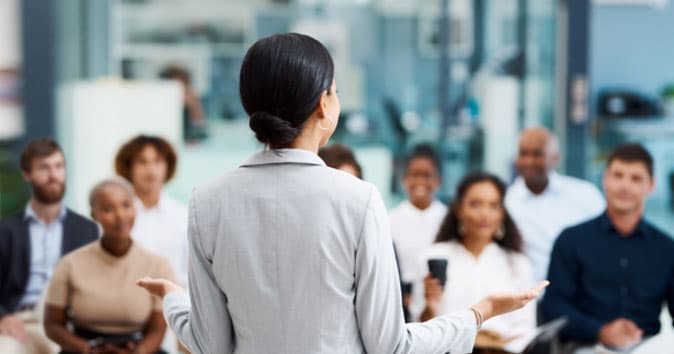 Goal setting is widely applicable across industries, companies, and organizational levels. There are several ways to integrate this process to unleash your employees' full potential and allow them to reach greater heights at work. These include:
Setting learning goals for new hires during the onboarding process
Developing training and upskilling goals to enhance current employees' expertise
Experimenting with multiple goal-setting frameworks to find the best fit for your company
Providing positive and constructive feedback on employees' progress
Inviting team members to share insights and issues they've encountered along the way
Performing periodic goal adjustments to keep tasks and deadlines attainable
Creating budgets and financial goals to control office expenses
Setting profitability goals that target increased sales or a larger customer base
Strategies for implementing goal setting in the workplace
The right goal-setting strategy can give your company the direction and focus needed to develop and achieve the goals they set. The SMART framework is one of the most commonly used techniques in organizational goal setting.
This framework enumerates the essential characteristics that successful and effective goals have. SMART stands for specific, measurable, achievable, realistic, and time-bound. 
When it comes to monitoring and evaluating progress, you can use performance metrics to track sales productivity, lead generation, adherence to deadlines, and other important aspects of employee performance. 
Remember to schedule accountability meetings and implement a performance improvement plan if necessary.
You might want to consider a software solution like Service Milestones® to highlight your employees' professional journey and celebrate career milestones. Transform your traditional work anniversary awards into personalized experiences that your employees will cherish. 
Want to save up to $16.1M in turnover costs annually? It starts by bringing the human element back to the workplace with strategic recognition. Download the Workhuman-Gallup report to learn more.
FAQs
What is a goal and its types?
A goal is an objective or outcome that an individual, group, or organization wants to achieve. It's a desired future result that you can work toward with commitment and effort. Generally, goals can be classified into three main types: performance goals, process goals, and outcome goals.
Why is goal setting important?
Goal setting provides direction, focus, and a sense of purpose. In the workplace, effective goal setting enhances employee motivation and boosts performance. Additionally, goals have a proven positive impact on job satisfaction and well-being.
Conclusion
Goal setting is a powerful tool that can motivate members of your organization to become the best versions of themselves, both in and out of the workplace. Understanding the fundamental principles of goal setting theory allows you to create and achieve clear, challenging, and meaningful goals.
You're now familiar with the various benefits, strategies, and limitations of goal setting. Hopefully, you've also gained a few ideas on how to successfully integrate this concept into your company in the form of individual and team goals.
Harness the power of difficult but attainable goals in attaining workplace success. Start developing and sustaining a culture of engagement, motivation, and high performance today.