A better workplace is a more just workplace. It's inclusive, it's diverse, it nurtures a culture of belonging, and if it wants the best possible people working there, it employs equitable hiring practices. 
Hiring is one of the most impactful experiences for the employee and the organization. At every stage, a recruiter, hiring manager, or interviewer could let biases affect their decision-making. Historically, hiring has been fairly inequitable so, for many organizations, reassessing the internal hiring strategy could be an impactful DEI goal to set. 
Today, we're going to talk about how you can make your hiring and, by proxy, your organization more equitable.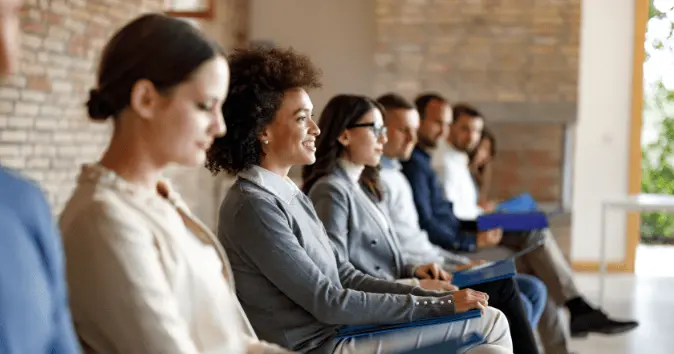 What are equitable hiring practices?
Very broadly, equitable hiring practices allow for all candidates to be considered for opportunities with an organization. It requires an understanding of the stereotypes and additional barriers faced by underrepresented groups of job seekers. Equitable hiring requires you to proactively extend the reach of job postings to meet all potential candidates where they are. Such practices are fair and allow for equal possible outcomes for all candidates. 
Equitable policies are just some of the major hiring factors HR teams need to adopt. For more, check out: 9 Recruiting & Hiring Trends HR and Talent Acquisition Professionals Must Embrace
What are inclusive hiring practices?
Inclusive hiring practices focus on creating a sense of belonging in the hiring process. Creating an inclusive culture requires being mindful of the various intersections of diversity, equity, and inclusion and the hiring process is a microcosm of it. 
Crafting more inclusive job descriptions, making your website accessible, and developing a standard set of interview questions are examples of inclusive and equitable hiring practices. We'll get into more examples later, but first, let's talk about why it's important to invest in it.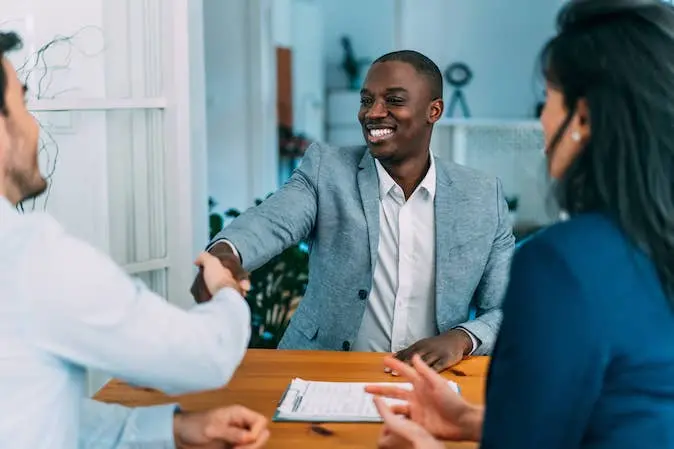 Why does equitable hiring matter?
Taking a more equitable approach to business and, by proxy, hiring is the right thing to do. But it also just makes business sense. Most of your current and potential employees want you to do it. The role of diversity, equity, and inclusion (DEI) at work finally has the spotlight and what's clear is that it's good for employees and employers alike.
What are the benefits of equitable hiring?
When your hiring is more equitable, chances are your company is too. And an equitable workplace is more innovative, more collaborative, and yes, even more profitable. Business outcomes across the board improve when you level the playing field.
Equity is built outside of the limelight, but it is what ties diversity and inclusion together. You see the effects of equity in diverse leadership pages, in promotion opportunities open to all, and in the breadth of the recruitment process. Beyond just broadly beneficial, let's look at some of the biggest advantages of bringing equity into the hiring process. 
Better ability to attract talent
If you're a recruiter or hiring manager, and you want to make sure that you are conducting a thorough search for the most qualified candidate, the process needs to be inclusive and equitable. When you make your hiring process more equitable and inclusive, you get a diverse applicant pool. 
This doesn't happen by accident. Among the many tactics of equitable and inclusive hiring practices is expanding where you post the job and how you talk about it. Posting to a variety of job boards broadens the reach and inclusive language in job descriptions pulls people in. When writing job descriptions, consider highlighting what else your organization is doing to create a more equitable and inclusive workplace like company values and employee resource groups.
Better ability to retain talent
Fair and equitable hiring is an example of following through on a commitment to diversity and inclusion. Those are the practices of an organization people want to see more of. The candidate experience is phase one of the employee experience. Chances are, if all things are equal, people are going to have a hard time walking away from a company that is actively taking the steps necessary to build inclusion in the workplace. 
More innovative and creative ideas
An equitable recruiting process ultimately yields a collection of employees from a variety of backgrounds that can bring new perspectives and ideas to the table. As we mentioned before, a diverse team gives your business a better chance of moving forward and succeeding. Building such a team starts as soon as recruiting begins. 
Better work environment
Seeking a diverse candidate pool, thinking through the types of questions you will ask candidates, and having recruiters and hiring managers proactively eradicate bias in hiring will help you improve your workplace. And when you add all of these benefits together, you get a diverse workforce that is connected and ideating new ways you can improve your organization, too.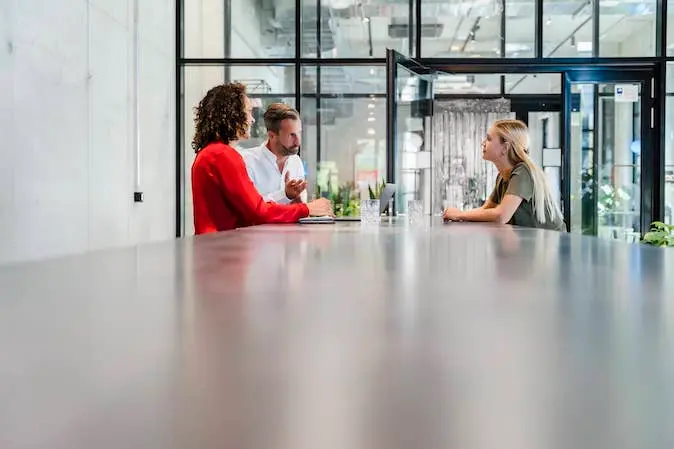 Best practices for equitable and inclusive hiring
Steps to develop more equitable hiring processes and practices
Attract a wide pool of applicants
Your best chance at getting the best candidate for an open role is to have as wide of a pool of applicants as possible. Your organization's current hiring practices might have limited destinations for job postings and thus a limited pool to draw from. Your current employees can help by referring candidates from their networks, but you should also look for diverse job boards and professional networks to post open roles to. This expands the pool of candidates for the current role and future ones.
To attract a wider pool of applicants, you should also review postings to make sure they use inclusive language in your job descriptions. This means ridding it of gendered language and arbitrary job requirements, including wage or salary expectations, and highlighting your commitment to DEI. Such language should also emphasize the quality of a candidate's experience rather than the quantity of it.
Overcome unconscious bias in the candidate review
Unconscious biases can run rampant when reviewing a resume. The school someone went to, a company they worked for, or even their name might have an imperceptible but unfair effect on how they are viewed. To address unconscious bias, you need to understand it. Organizations should look for all hiring teams to receive inclusivity training so everyone has a baseline understanding of what to be aware of.
If you're using an algorithmic tool to help you quickly sift through stacks of candidates, make sure that is not introducing biases. Algorithms are only as unbiased as their creators and they might not have the same awareness and training that you do. With so much influence over what you see for qualified candidates, they are essentially an extension of your hiring teams. 
Learn more about what you can do to eliminate biases from the hiring process with 4 Steps to More Inclusive Language: Examples & Strategies for the Workplace.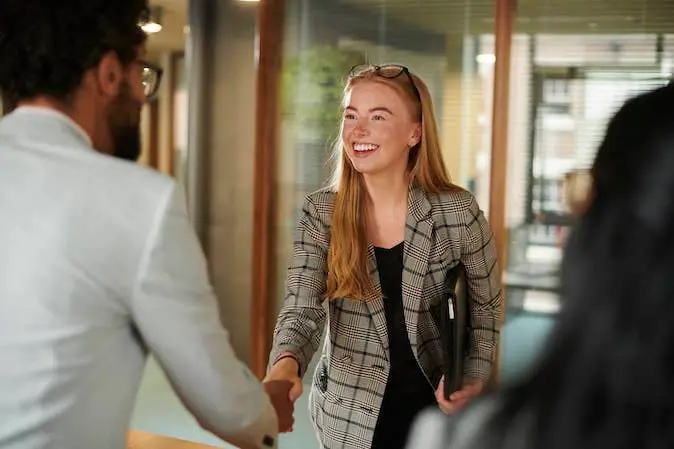 Create an equitable interview process
An equitable interview process is a standardized interview process. For example, your interview panel should be diverse to get multiple perspectives and all candidates should be asked the same questions. You should also make reasonable accommodations for remote interviewees so that they feel included even if they're not in the same room.
The set of questions the candidate is asked should focus on what will affect the job and give insight into how the candidate thinks rather than quantify a qualification. The interview should not be a review and recitation of their resume. Shifting from "Have you done x or y or z?" to "How would you approach doing x or y or z?" gives you insight into their thought process.
FAQs
What is an equitable hiring process?
An equitable hiring process is one that is fair with equal access to opportunities for all job applicants.
An equitable hiring process is also proactive. Organizations that want to make their recruiting, interviewing, and hiring more equitable, need to understand the inequities and biases that can seep into the process. This might require training and a reexamination of how candidates have historically been recruited. 
What are examples of fair hiring practices?
You can develop more equitable and inclusive practices at each step of the process. 
Some examples of fair hiring practices include: broadening the reach of job openings to diverse job boards and networks, making sure job descriptions are inclusive, making your company's commitment to DEI part of its employer brand, and standardizing the interview process.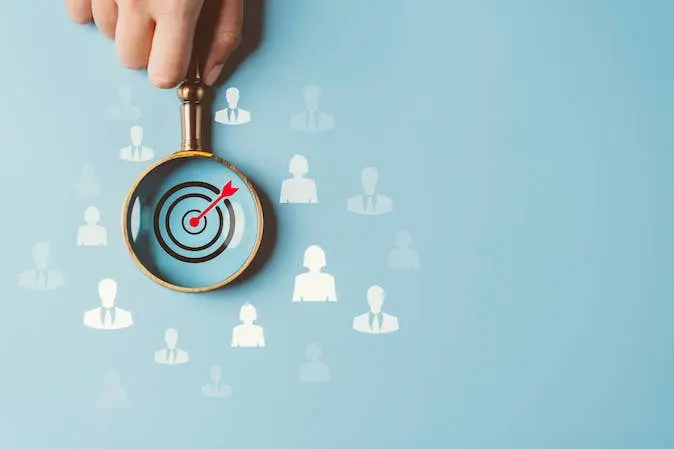 Conclusion
Organizations that deploy equitable hiring practices are making a massive investment in their workplace culture. They understand that finding the best candidate won't happen on its own. It requires taking the time for self-reflection to eliminate hiring bias and expand the candidate search. It might mean refreshing the boilerplate About Us section on your job descriptions to highlight the values and practices of your organization.
From the application process to the final interview, when equity and inclusion are found throughout the hiring process, you're improving the candidate experience, which is certain to pay dividends down the line. 
See how equitable hiring fits into the overall DEI picture with Building a DEI Strategy: Workhuman® Live Action Plan