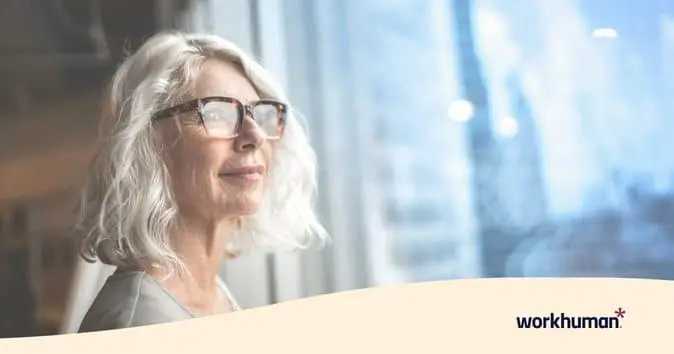 Over the course of just a few years, the media has covered countless workplace "trends," like the Great Resignation, quiet quitting, career cushioning, and so on. And while the pandemic did accelerate some of the workplace shifts we have seen, these "trends" aren't really new.
Employees have been unhappy and overworked in their careers for much longer than these buzzwords have been around. What's different now is that employees are ready to demand that things change, and employers are starting to realize it's in their best interest to listen.
What workplace factors are causing employees to be unhappy? And what factors need to change to keep employees where they are?
Powered by our recent Workhuman-Gallup Report and other market research giants, this guide will help you understand and implement effective employee retention strategies to support the growth of your company.
Why are workers quitting?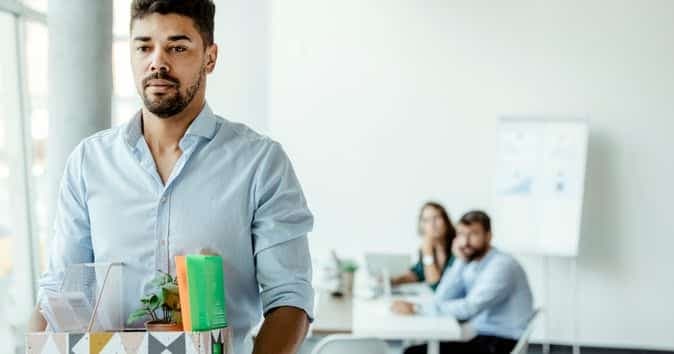 It's no secret that the nation has witnessed an exceptional number of workers quitting their jobs since 2020. In fact, quit rates in 2021 and 2022 were the highest ever recorded since the Job Openings and Labor Turnover Survey (JOLTS) began in 2000.
JOLTS data also found employers in 2022 hired a record 76.4 million people and laid off the fewest on record, 16.8 million, furthering the notion that employers need employees more than employees need them.
The unprecedented rates of quitting in the U.S. labor market are too high to blame solely on labor market tightening. As you'll see next, ther
e are many additional reasons that have contributed to employees leaving their jobs.
According to a 2022 survey conducted by the Pew Research Center to find the top reasons why U.S. workers left a job in 2021, 63% of the 6,627 non-retired U.S. adults that participated said they quit because of low pay.Another 63% said they had quit their jobs due to a lack of opportunities for advancement, whereas 57% reported it was because they felt disrespected at work.
At least one-third of the participants said all of these reasons were a major cause they left.
Beyond these three reasons, 48% of the workers said that they quit because of childcare problems. That was about half of the participants with children younger than 18 living in their household.
Forty-five percent of the participants said that they left due to a lack of flexibility in choosing when they put in their hours. Similarly, 43% pointed to not having good enough benefits as a reason, for example, health insurance and paid time off.
🚀 Join the Workhuman Revolution: Cut turnover in half and save up to $16.1 million annually with our Platform Solutions! 🚀
About one-quarter of the participants said each of these reasons was a major cause they quit.
Thirty-nine percent the participants (roughly 4 in 10) who quit a job in 2021 cited working too many hours as a reason. On the contrary, 30% said that the reason was working too few hours.
Thirty-five percent of the participants said that wanting to relocate to a different area was a reason, while 18% mentioned their employer requiring a vaccine against COVID-19 as a reason.
The Pew Research Center survey also reveals that workers who quit and are now employed in another organization are more likely than not to associate a better salary, ample opportunities for career advancement, improved stability, and a more satisfying work-life balance with their current job. 
According to McKinsey's survey "Great Attrition, Great Attraction", based on 587 participants who quit a job between the end of 2020 and the end of 2021, the top reasons why people left a job without another in hand are working under uncaring leaders, having to meet unsustainable work performance expectations, and lack of career advancement.
Employees report being upset after seeing their companies lay off or furlough their colleagues during COVID-19 business slowdowns. What's more, the employees who stayed didn't like being directed to work longer hours and take on greater load/responsibilities with less than optimal resources.
It's worth noting that 47% of workers polled in this survey are boomerang employees.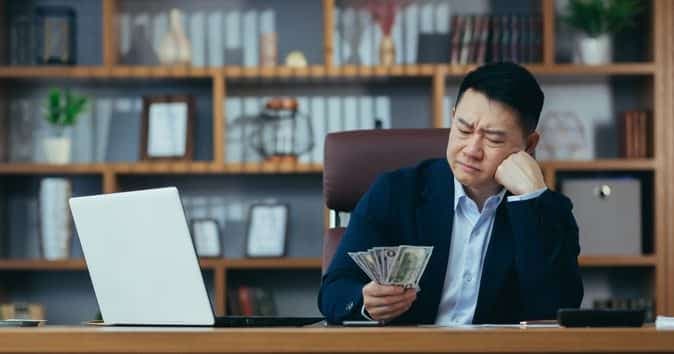 Common reasons that push employees to leave
Summing up the previous information, here's a list of the most common reasons behind employees quitting their jobs:
Inadequate pay
No opportunities for advancement
Not feeling respected enough at work
A non-competitive benefits and perks package
Feeling overworked/working too many hours
Feeling unsupported/uncaring employers
Lack of recognition
Lack of a satisfying work-life balance
Unhappiness with management
The need to make a change
Feeling insecure about the direction or financial health of the company
Discontent with the organization's culture
Boredom
More attractive job offers at other companies
Understanding employee turnover in the post-COVID, Great Resignation labor market
Back to one of our buzzwords: the Great Resignation. The effects of the COVID-19 pandemic on retention and employment are undeniable, with the rate of job quitting in the U.S. labor market hitting never-seen-before numbers over the last year. 
You can see this clearly when stacking up the recent numbers against previous years that the Bureau of Labor Statistics has reported. In 2022, more than 50 million people had quit their jobs.
The historic path of the Great Resignation doesn't stop there. The year 2022 had more than 2x the average of quitting workers compared to 2009; the year with the lowest monthly average at about 1.75 million per month.
But these quit rates aren't the highest ever in the history of the U.S. labor market. In the 1960s and the 1970s, quit rates were even greater as demonstrated by extrapolations made using historical data on quit rates for manufacturing.
That said, the recent surge in quit numbers is too significant to deem tightening of the labor market as the only cause. And as we discussed in the previous section, there has been much research done to figure out what other reasons have triggered workers to quit.
While COVID-19 did spur the Great Resignation of 2021 upon the U.S. and global labor markets and brought about a record number of workers quitting their jobs voluntarily, this phenomenon has been on the rise for quite some time.
The trend started over a decade ago. According to Harvard Business Review, the Great Resignation is not a pandemic-driven, short-term turbulence, but rather the continuation of the trend of rising quit rates.
They reveal that a combination of five main factors exacerbated by COVID-19 resulted in how this trend played out.
The challenges/situations that led to a higher-than-average turnover are as follows:
Retirement: Many surveys and studies have proposed the notion that the Great Resignation should be considered the Great Retirement. In 2021, workers eligible for retirement retired at a higher rate. Their average age was younger as well. Motives varied, but a recurring theme was worrying about their greater chances of contracting COVID-19 paired with the desire to spend more time with loved ones.
Reconsideration: Due to the many occurrences of death and serious illness caused by the pandemic, employees were pushed to seriously reconsider the weight of work in their lives. Observers have pointed out that the change in perspective is a probable reason behind the surge in quit rates, especially among workers with demanding jobs that sacrifice their ability to care for their loved ones.
Reluctance: Many employees experienced fear of contracting COVID-19 due to being present in the workplace. Consequently, they were hesitant to go back to the traditional offices. According to a 2020 survey conducted by the Pew Research Center, 57% of 5,858 employed adults said they prefer working from home due to COVID-19 exposure concerns.
Reshuffling: The deputy director of the National Economic Council, Bharat Ramamurti, suggested calling the Great Resignation the Great Upgrade instead. This highlights the pattern of workers in lower-wage industries quitting to take on new, better-paying jobs. The highest quit rates were witnessed in the food services, accommodation, leisure, and hospitality sectors. The greatest growth rates happened across the retail and non-durable manufacturing sectors.
Relocation: Despite its significance in the quit rates of previous years, the role of relocation wasn't at all major in the Great Resignation. The overall movement rate in 2021 was the lowest on record in over 70 years.
COVID-19 had a huge effect on reducing the rates of relocation, which had already been falling. Even so, most people who relocated remained local as moving within the same county of residence has remained the most frequent type of relocation.
What drives employee retention?
Once you learn the answer to "What is employee retention?", you'll understand that a modern understanding of employee retention drivers must consider traditional drivers along with the shifts happening in our business world today.
To develop an effective retention strategy, you also must understand the factors that prevent employees from leaving. Once you know that, you can start using these factors to counteract the barriers causing employees to leave.
Some of the biggest drivers of employee retention are:
1. Recognition
One of the things many companies with high employee retention rates have in common is their use of employee recognition.
As you can learn in the Workhuman-Gallup Report, "Unleashing the Human Element at Work: Transforming Workplaces Through Recognition," creating a culture of meaningful recognition leads to employees being:
73% less likely to "always" or "very often" feel burned out
56% less likely to be looking for job opportunities
44% more likely to be "thriving" in their life overall
5x as likely to feel connected to their work culture
4x as likely to be engaged
5x as likely to see a path to grow at their organization
4x as likely to recommend their organization to friends and family
Not to mention, a 10,000-employee organization can save up to $16.1 million in retention and employee turnover costs by implementing a recognition strategy.
Despite these potential cost savings, employee recognition is still widely underutilized in the workplace.
While 67% of leaders and 61% of managers say they provide recognition a few times a week or more, 40% of employees report receiving recognition from a manager, supervisor, or leader at their company only a few times a year or less.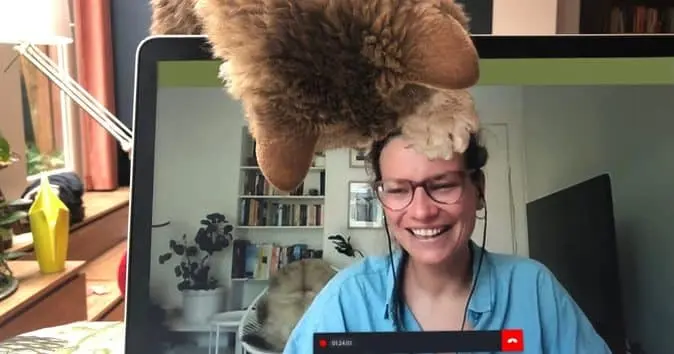 2. Flexibility
The increased demand for workplace flexibility is among the recent trends in the U.S. and global labor markets. As many employees have had the opportunity to experience working from home or remotely during the pandemic, the majority decided they liked it.
A YouGov survey commissioned by Microsoft showed that more than one-half of the participating employees would quit their jobs if companies didn't offer hybrid or remote options.
3. Work-life balance
The modern day workplace needs to help employees reach a satisfactory work-life balance for improved retention. The problem is most companies give high achievers even more work. This won't be in your favor if you want your top talent to stay.
Employees need time away from work in order to bring their best when they are there.
4. Competitive pay
Low pay is the number one cause of employees quitting their jobs, both before and after the Great Resignation. What better way to keep employees than to offer them a salary that's competitive and reflects the effort they put into their jobs?
If you haven't reviewed your company's pay plans recently, now is the time.
Ensuring your compensation packages remain attractive depends on careful consideration of industry benchmarks, supply and demand, cost of living, location, required skills, level of experience, as well as competitors' pay and benefits.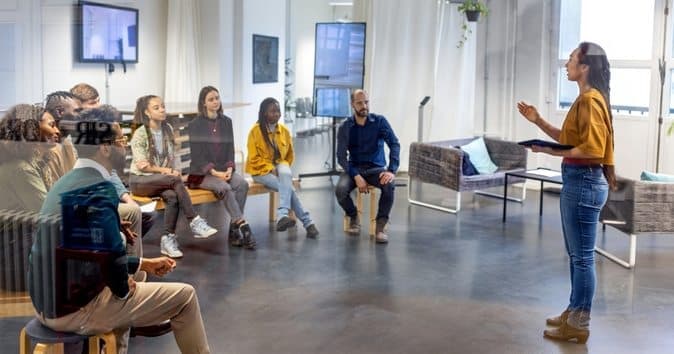 5. Training and development
Quitting to get a better position is a very common occurrence. To overcome this issue and drive employee retention, you need to present opportunities for growth and career advancement at your company.
According to Clear Company, 94% of employees said that they would stay longer at companies if their companies invest in the professional growth of employees. Additionally, organizations that offer employee development programs have 34% higher retention rates.
These numbers make perfect sense. When employees feel that their companies care about their improvement, they're more likely to want to stay there.
Six employee retention strategies backed by data
When it comes to employee retention strategies and how to reduce employee turnover, there's no one right answer. The following are some of the most successful strategies and impressive examples that you can use as a starting point for your company.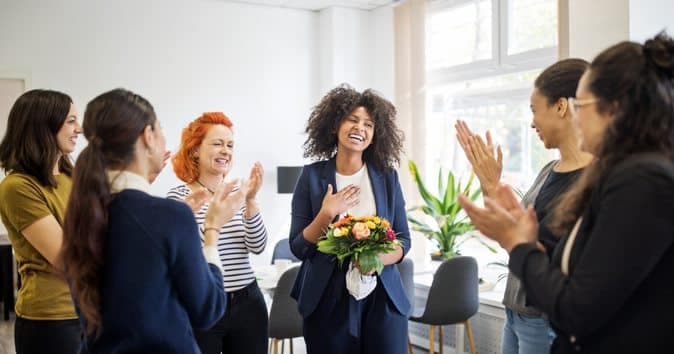 1. Recognize your employees' contributions
Employees who don't receive fulfilling recognition are 4x more likely to be actively looking for another job. But when recognition hits the mark, 56% of employees are less likely to be looking for job opportunities.
Recognition can be based on work output, work-related achievements, as well as work-related milestones such as work anniversaries and promotions.
This Workhuman-Gallup Report encourages taking recognition a step further by celebrating the human behind the work. Commemorating personal events shows that your company cares about employees as people, which supports retention rates.
Download our exclusive report to learn three ways good recognition can build a culture of connection
1️⃣ How recognition creates genuine connections that go beyond virtual meetings and company events.
2️⃣ The crucial role of recognition in fostering a sense of belonging and value among employees.
3️⃣ Strategies to effectively implement recognition programs and enhance your company culture.
Embrace the future of work and transform your organization through the power of human connection! 💪
Don't miss out – download your FREE copy of our groundbreaking report now! 🎯
Examples of companies that successfully implemented recognition to get more ROI include ones that collaborated with Workhuman® as follows:
type: entry-hyperlink id: 5tp55VciPPSkFhEAzUGPN7

: The company saw a 96% retention rate for current employees receiving recognition and a 9% increase in retention rate for new hires who receive recognition.

type: entry-hyperlink id: mGH8CAcun37SmMbyopw0G

: EATON's program led to employees who receive recognition being 2x less likely to leave.
2. Invest in employee development
According to a Udemy survey, 51% of employees would leave their jobs if they didn't receive sufficient training. Additionally, 67% of millennials said they would quit a job if there aren't enough opportunities for professional growth.
According to the  LinkedIn 2022 Workplace Learning Report, a notable increase in the number of responses for every single learning and development (L&D) program the platform has tracked was observed in 2022 compared to 2021.
The effect of investing in employee development and training on retention rates is evident, but you can find more proof in CarMax approach during the recession.
The company invested generously in employee development and training programs to promote current employees and increase their salaries, which shaped its excellent employee experience.
3. Support social relationships in the workplace
Employees with a sense of belonging to the organization are less likely to leave. Companies where friendships among employees exist show higher retention and engagement rates.
As such, you need to support building social connections within the workforce using team-building techniques and employee-driven events.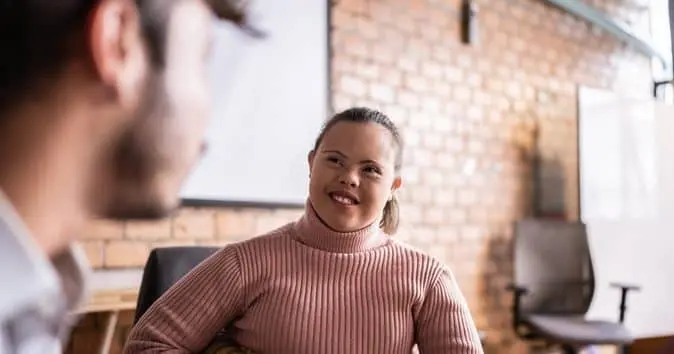 4. Review your compensation plan
Reevaluation of salary plans is a crucial part of any company's retention program. No matter how appreciated or connected an employee may feel, chances are they'll look outside their current workplace if they feel they don't get paid enough.
Being transparent about the financial aspect and providing simple, clear policies regarding your payment is a sure way to get more employees to stick with you. A retention bonus for key talents can also help win them over.
You can take notes from Buffer, which has worked on building trust by being transparent on salaries and ended up reaching a 94% retention rate.
5. Provide hybrid and remote options
A lack of workplace flexibility is one of the top reasons workers left their jobs without another on standby according to the McKinsey survey. To boost employee retention, hybrid or remote options are a must.
For example, you can combine working from home with core in-office days or in-office meetings.
6. Improve work-life balance
Burned-out employees are likely to shut down. Even your best achievers will struggle to perform when overloaded.
According to this study, 11% of employees have declined job offers due lack of a satisfactory work-life balance.
Managers and leaders need to avoid overloading members of their teams. Instead, they should distribute the workload fairly.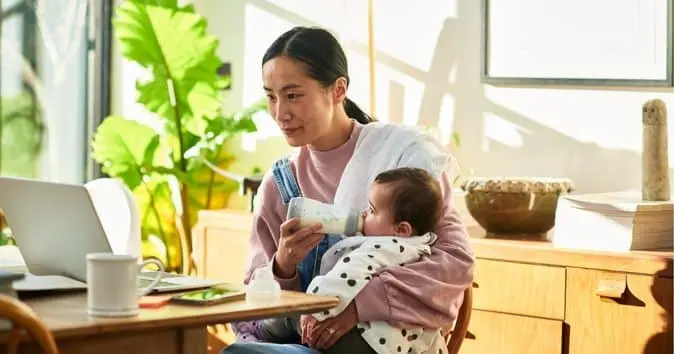 Your action plan for implementing employee retention strategy
With so many ideas and strategies floating around, you need to put in place an action plan that'll help you decide which of the recommended approaches you should opt for in your workplace.
To start, you need a reliable and reproducible method to evaluate the potential strategy systematically. This helps organizations choose the best retention strategy for their needs. Here's how to start:
Rank the strategies
While it's inaccurate and inefficient to just rely on your intuition as an HR manager to decide what strategies should be prioritized, using a scoring system to get the job done quickly and effectively can help.
Additionally, a scoring system allows you to be strategic about retention solutions. Not only will a scoring system help you determine and rank the most urgent and important initiatives, but it'll also keep your objectives on track.
To create a dependable scoring system, you should decide on several factors to serve as criteria for judging each idea.
Under each criterion, give the strategy in question a score on a scale of 1 to 3, where 1 means that you strongly disagree and 3 means that you strongly agree.
For each idea, add the scores to get a total score. Once you're done with all the proposed strategies, you'll have a total score to rate them where the higher the number, the higher the priority.
You're free to include any aspect that you believe to be necessary for evaluating strategies. However, there are three standard criteria you should make sure to use in your scoring system:
Business demand
This factor refers to the level of benefit or value that the employee retention strategy offers for the organization and the employees. You can ask questions like "Do the employees want it?" or "Will this help to make us more streamlined?"
Available resources
This factor refers to the possibility of realizing the strategy depending on the type and amount of resources available. These include time, effort, space, and money.
Ease of implementation
This factor refers to the smoothness of the process until the strategy gets implemented. For example, how long it'll take and how many approvals you need to get.
Write your plan
Now that you've identified the areas your HR department needs to work on and you've determined the most worthwhile strategies, it's time to put your plan of action in writing.
A strong action plan should include your long-term goals, short-term objectives, a well-calculated timeline, which managers and leaders are responsible for each task, as well as what tools and resources they'll need to complete them.
Document your plan in the format you prefer and make sure the file includes a task calendar, a budget plan, a report of your employee turnover rate, feedback from employees, and a goal-setting framework.
FAQ
Why are employee retention strategies important?
Employee retention strategies are important because they make the recruitment process more efficient and less costly. They also contribute to job security, which is one employee desire on the rise more than ever.
Additionally, employee retention affects the revenue of the organization directly -which can serve as a metric of the strategies – and has a significant impact on employee morale and engagement within the company.
How do you retain employees for a long time?
The process of retaining employees for a long time starts with hiring the right employees and develops to include encouraging periodic feedback from workers and providing proper recognition for your employees.
Additionally, strategies such as efficient workload management, rewarding employee loyalty, advancing employees' careers, promoting social ties in workplaces, and shifting to a pay-per-performance scheme can improve employee retention.
What is the best way to motivate retention?
The best way to motivate employee retention is through recognition.
Recognition leads to a stronger connection between employees and your company culture while creating a sense of purpose/collaboration and reducing burnout.
Recognition also supports your organization's DEI (diversity, equity, and inclusion) initiatives, builds a work community, and forms a psychologically safe work environment that employees would want to stay in.
How do you create an employee retention plan?
To create an employee retention plan, you should start by analyzing your company's current turnover and retention data. Then, conduct engagement surveys and exit interviews to identify problem areas and develop improvement ideas.
After that, you need to list the appropriate strategies to overcome the issues and retain your talent. Finally, refine your findings to develop an action plan and put it in writing.
Wrapping up
Employees are more likely to stay in organizations with a healthy work culture that appreciates them as individuals, not replaceable pawns.
Demonstrating authentic recognition for the efforts of team members and appreciating each worker's contribution are simple ways you can harvest the benefits of employee retention strategies.
For more insight on why recognition is key to employee retention, check out this Workhuman-Gallup Report.