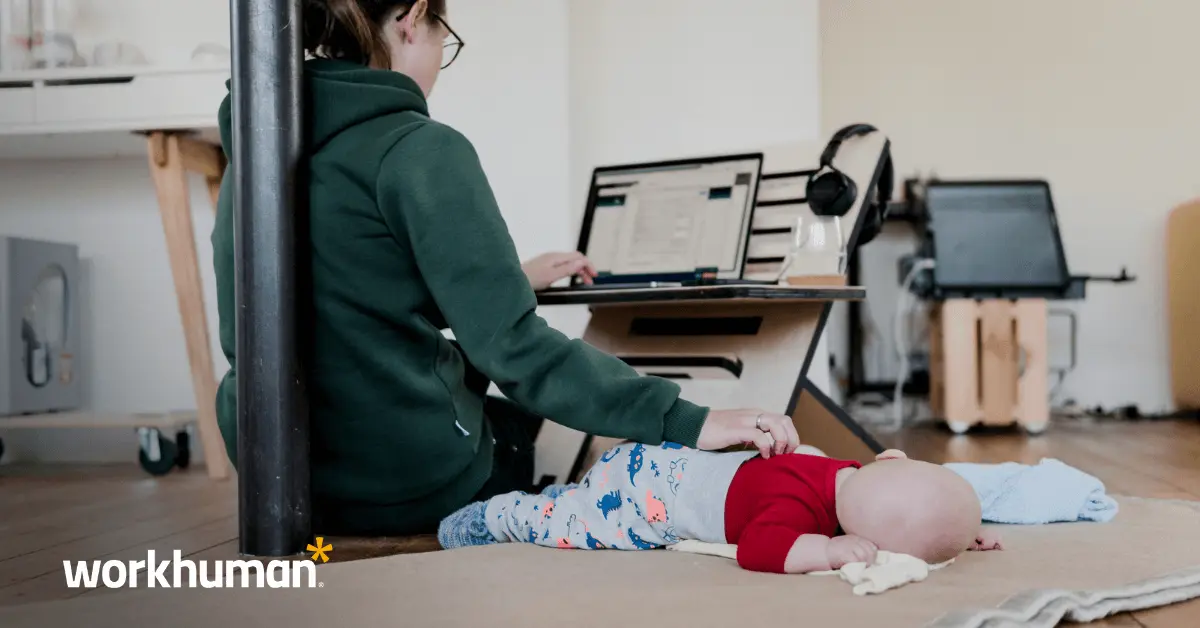 It's on everybody's mind. The return to work. After a year and a half of waiting, it's starting to look like things might be going back to something that resembles "normal."
What if I were to argue that we shouldn't want things to go back to normal?
Let's look back on what "normal" was for women in the workforce. Women earned only 82% of what men earned in 2019. Women make up 21% of C-suite executive positions, despite making up approximately half of the total workforce. In 2017, 4 in 10 women said they were discriminated against at work due to their gender.
And by now, we have all seen the detrimental impact the COVID-19 pandemic had on women in the workforce. Prior to the pandemic, research found little to no discrepancy between attrition rates for men and women – in fact, McKinsey's research concluded the percentage of male employees leaving was slightly higher than women.
Yet when the pandemic struck, a vast number of women were suddenly faced with an incredibly difficult choice – continue working and supplying an income for themselves and family, or leave the workforce to take over childcare, healthcare, or other household responsibilities.
This choice has led to one in four women considering leaving the workforce or downshifting their careers, compared to one in five men according to McKinsey's Women in the Workplace 2020 study. Those facing the most challenges include working mothers, women in senior leadership positions, and Black women. Women with children under ten were 10% more likely to consider quitting their job than men with children in this age group.
Not only this, but women who stayed in their roles have felt higher levels of pressure, burnout, and exhaustion than their male counterparts. This is likely due in part to "the third shift." Working mothers already had two full-time jobs before the pandemic – the job they are paid to do and the work they do at home, such as childcare and housekeeping. When you consider the addition of supervising remote education, taking care of sick children or family members, and the insurmountable uncertainty of the pandemic, it's no wonder women were suffering.
Let's not return to the status quo. Instead, organizations and leaders need to ensure a better, more equitable workplace for women. Here, I outline three actionable strategies to consider implementing to shape the future of work.
1. Create an environment of support.
We all want to feel supported – both in terms of our personal and professional lives. To create an environment where women feel psychologically safe, valued, and engaged, organizations should offer this support in any way they can.
Consider implementing a monthly networking session for women in the workplace. Even better, create a mentorship program where more seasoned female employees are paired up with new hires. This gives women a chance to ask questions and vet their concerns in a safe, comfortable environment, without the fear of repercussions. Also, it gives senior women a space to share their advice, experiences, and knowledge with others. Having this connection will increase engagement while also paving a path to executive success for more women.
Companies can also promote employee resource groups. Bringing together a network of employees with shared experiences can help form authentic and trusting relationships up and down the organization. Whether it be a group for working mothers, women in technology, or countless other possibilities, employees will feel better supported knowing they're not alone.
2. Implement a returnship program.
Even before the pandemic, returning to work after an extended period presented numerous challenges for women. According to a 2019 FlexJobs survey of 2,000 women with children under 18, 70% reported it was difficult to re-enter the workforce after leaving their career. And the longer the absence, the more impossible it seemed.
Add in the more than 2.2 million women who left the workforce in 2020 alone and it's clear the mass exodus of women from the workforce needs immediate attention.
Enter the "returnship." It's exactly what it sounds like – an internship program that provides guidance for adults who have left their careers and are ready to rejoin the workforce. These programs help participants develop new skills, broaden their networks, and explore potential positions. It may sound like a simple and effective way to find hidden talent – yet less than 200 companies currently offer a program like this.
As the U.S. economy continues to add new jobs at record rates, organizations need talent more than ever. And for women looking to return to the workforce, the more resources they have the better. Sounds like a win-win.
3. Embrace humanity at work.
The pandemic has proven that working from home, well, works. And while being in the office offers benefits in terms of collaboration, connection, and company morale, leaders need to consider all we have learned over the past 18 months.
Referring back to the FlexJobs survey, 31% of women respondents who left their careers after having children didn't want to, but felt they had to because of a lack of workplace flexibility. In the new world of work, women should not have to choose between their career and family.
Offering flexibility can counteract this. Leaders should focus on the quality of work, not where the work gets done. By leading with empathy, leaders create an environment where female employees feel comfortable asking for what they need in order to do their best work.
Understanding that each employee has their own unique needs also means promoting mental health and well-being. Likely due to stigmas, however, women in the workplace are 25% more likely than men to feel uncomfortable openly sharing their opinions on sensitive topics or challenges with colleagues.
Organizations should talk openly about the mental health resources they provide, while also being open to improvements. Treat mental health the same as physical health. If you recommend your employees get a yearly physical, also recommend they check in on their mental well-being. A workplace that promotes authentic humanity will allow women to feel safe to do their best work and be their best self.
While these are only three strategies to improve the experiences of women in the workplace, there are countless more. Whether it be conducting a salary audit to ensure pay equity, enhancing your sexual harassment training, or revitalizing your maternity benefits, there is room for improvement. Choose an area or two and get started. It's the least we can do.
RELATED POSTS
Workhuman: A Best Workplace for Women – Today And Everyday
Human Workplace Index: Women in the Workplace