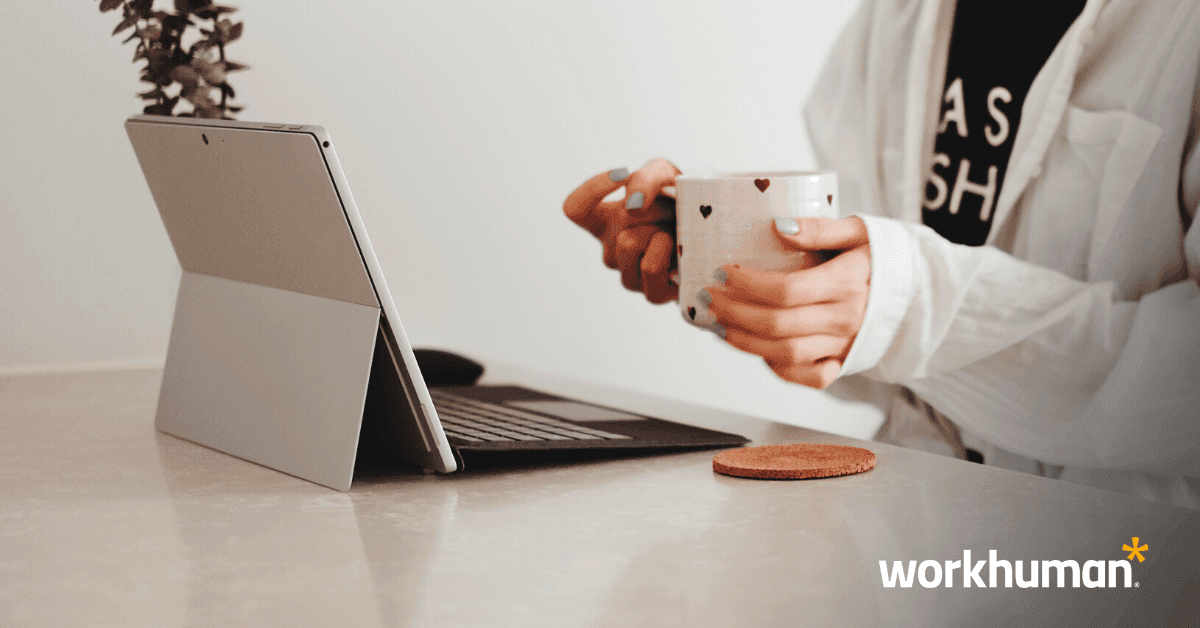 The COVID-19 pandemic has shifted our views about remote work. When government restrictions forced many into work-from-home arrangements, companies quickly realized that there are more benefits than they originally believed.
For one, remote workers expand the pool of talent beyond one geographic location. Remote and hybrid workers also reduce costs when it comes to physical office space – helping companies save on rent, utilities, equipment, and more.
Perhaps most importantly, the transition to hybrid work increases productivity. Studies consistently show that employees are more productive when working from home due to fewer interruptions and distractions. Even during the pandemic, with remote workers sharing space with other family members, this stat only showed a slight dip.
As more organizations commit permanently to the trend of a hybrid model consisting of a mix of in-person and remote work, it's critical for managers to upgrade their skills to meet the unique needs of a dispersed workforce. We cannot just assume remote employees can or should be managed the same as local employees.
The lack of social interaction, the reliance on written communication, the importance of trust, and the need for regular result measurement are more prevalent in remote work where interaction is not as routine or easy and where effort is not as easily observed. Managers have to take a different approach to ensure remote employees and teams are set up for success.
Here are four tips to start addressing the challenges of managing remote employees:
1. Be clear.
With remote employees, clarity on roles, duties, and expectations is even more important. Remote employees also need to know what outputs are expected of them and the deadlines associated. This plants the seeds of trust needed for a productive work relationship to grow.
2. Talk often.
Create regularly scheduled time to meet with your remote employees. I recommend at least once a week if possible; and no less than twice per month. This time should be used to get updates, create new goals, and discuss their development and growth. Don't just leave your remote employees out there doing menial, administrative tasks that don't add real value or drive results. Working with them to create a clear path for opportunities and development will show your commitment to their success, regardless of the location they work.
3. Show interest.
The great thing about sharing physical space is getting to know the interests and idiosyncrasies of the people around you. You learn the shows people like and the music they listen to. You learn if they must have a cup of coffee before being able to form a coherent thought and if they are no good without their 3 p.m. snack. You often won't learn these things about your remote employees unless you ask – so ask!
Learn about them. Show interest in and respect for the things they like just as you would if they worked down the hall. Once you learn about their interests, share relevant articles you find, or let them know if you see a good deal on tickets to see their favorite music artist. Send them an unexpected knick knack or souvenir. Be personable without going overboard.
4. "Loaf schmoaf."
Everyone loafs at work, whether in a traditional office or in their home. Whether it's chatting with your work bestie about how unproductive your last meeting was or a remote employee doing a load of laundry or walking their dog, it really makes no difference. Arguably, the latter is a better use of time than the former! Downtime is real and necessary. Let go of the lie that people who work remotely loaf more than those who work in a traditional office. The data has shown again and again that this simply isn't true.
Hybrid work isn't going anywhere, even after the pandemic. So since we can't get out of it, we might as well get into it! Use these tips to help cultivate and maintain healthy relationships with remote employees.
Get Started Today.
Discover how Workhuman can help organizations create a hybrid workplace that thrives.
RELATED POSTS
Successful Hybrid Work Models: Understanding the Meaning of Flexible Working
8 Strategies to Prepare for the Return to Work