One of the most important things to do when running a business is stopping. Thinking. Reflecting. Breathing. If leaders want to see higher energy levels, collaboration, and resilience to tough situations within themselves and in their teams, then they need to make space in their day for mindfulness.
Mindful is not just another buzzword; it's a skill that sparks empathy, presence, curiosity, and intention to a manager-employee relationship.
According to Gallup's Workplace Well-Being Committee, mindful leadership leads to a 10% – 12% increase in performance and a 21% increase in business revenue.
Today we're going to explore mindful leadership, its objectives and importance, the characteristics of mindful leaders, and ways to practice mindful leadership.
What is mindful leadership?
Mindful leadership is a skill that comes with some training but is sharpened with experience and awareness. Those who practice mindful leadership are able to be in the present moment, be open-minded, and show compassion in any conversation.
Mindful leaders look honestly at themselves and try to lead without ego. They are willing to put the interests of others before themselves while taking care of their health and well-being.
Whether you're transitioning into a leadership role or are already established, if you want to become a mindful leader, these are a few goals you can set for yourself:
What are the objectives of mindful leadership?
Cultivate a secure company culture
Mindful leaders emphasize a culture where employees feel secure and cared for. This goes beyond giving good salaries and incentives.
A secure company culture is psychologically safe. Leaders listen to employees' concerns and support them to perform their best. It is about encouraging peer support groups where colleagues are partners rather than competitors.
Manage stress better
A mindful leader sets a tone for how to handle challenges and adversity. They can set a strong example by navigating through complex situations calmly with clarity of thoughts and vision.A secure company culture that encourages ideas from everyone improves the team's ability to problem solve and reduce stress.
Leading by example
Striving for leadership excellence means setting an example of what you want to see from all employees in good times or bad.
Managing stressful situations is part of it, but so is how you show up everyday or greet customers or co-workers on a call.
Appreciation and recognition
Individuals thrive with regular appreciation and recognition for the hard work they are putting in. Frequent appreciation strengthens relationships between managers and employees, which makes it easier to provide critical feedback that a leader sometimes needs to provide.
Discover how Social Recognition® and the rest of the Workhuman Platform can transform your organization's culture into one with gratitude at the center. Request a demo today!
Leading with humility
Humility is not a sign of weakness or a lack of confidence. According to Ken Blanchard, "Humility doesn't mean to think less of yourself. It means to put the company's and team's well-being first."
A humble leader can recognize their strengths and weaknesses and is not afraid to ask for help. Leading with humility means leaders are open to receiving feedback and won't just blame the workforce.
Communicating with compassion
Words are impactful, and for leaders, they carry additional weight. Be aware of your emotions before responding to an email or communicating in person. It is vital to communicate mindfully and compassionately with all company stakeholders.
Take the time to consider whether the communication you're about to deliver is honest and beneficial. A thoughtful approach dramatically increases the chances of a positive outcome.
Balanced emotions
Regular mindfulness meditation practice helps individuals get in touch with their feelings and emotions, which allows them to be aware of when they might be disturbed or angry in busy and hectic situations.
Pause to reflect on your actions and behavior so you don't act irrationally or prematurely.
Mindfulness improves emotional intelligence to understand another person's perspective and be more sympathetic to their needs and concerns.
Why is mindful leadership important?
Mindful leadership creates an atmosphere of compassion where peers and managers listen to and support each other's growth.
Managers learn to pay attention to their feelings and emotions and not let them cloud their decisions and handling of tough situations. Some of the reasons why mindful leadership practices are important are:
Better focus
By resolving issues amicably and calmly, the team can focus on the work rather than indulging in discussions or activities that waste time. Focus is also an outcome of greater emphasis on physical and mental well-being.
Better team
Great teams have seamless communication channels, clear goals, roles, and responsibilities; and form a cohesive unit that works together seamlessly. Mindful managers create mindful teams focused on their objectives that help the company.
Better work relationships
Work relationships comprise both professional and personal friendships. By demonstrating mindful leadership, managers ensure that the team shares great relationships, thus boosting productivity.
Better creativity
Teams that work under mindful leadership tend to show greater creativity in solving problems and finding innovative new ways to serve customers.
Better employee engagement
Mindful managers do not have to push employees. Employees who feel secure and taken care of engage with each other to a greater degree, producing better business results.
Better stress management
Stress is inevitable, but managing it poorly doesn't have to be. Mindful leaders encourage team members to take breaks or time off because they know how damaging stress can be to the employee and the business.
What are the five traits of mindful leaders?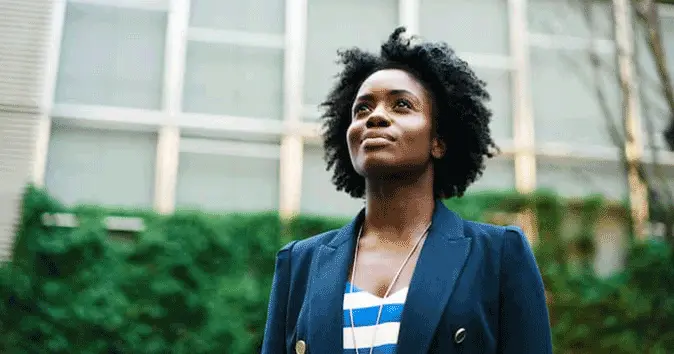 A mindful leadership style starts by working on themselves and then supporting the team in reaching their potential. Five common traits of mindful leaders are:
Self-awareness
Mindful leaders are aware of their strong and weak points, emotional triggers, and things they are passionate about.They are working on becoming a better person and manager through continuous learning, and they practice mindful leadership regularly at work.
Compassion
A compassionate leader remains calm during a stressful situation and knows that all the team members are in it together. They also recognize the importance of work-life integration, celebrate employees for their efforts and milestones, and support them in their challenges.
Great communication
A mindful leader sets the standard for great communication within a team. They initiate and practice transparent and authentic communication, thus encouraging other team members to do the same.
Creativity
Creativity requires a mind that is ready to learn and absorb new ideas. A team that has a know-it-all attitude has little space for creative ideas. To-do lists are great, but solely focusing on them restricts your mind from running free.
A manager must promote and appreciate a culture of creativity if they want to help employees and the business grow.
Humility
Mindful leaders do not become managers to make others follow them or submit to them. They lead with humility and humanity, which becomes a part of their character. They seek out opinions, listen to others before rushing to judgment.
How do you practice mindful leadership?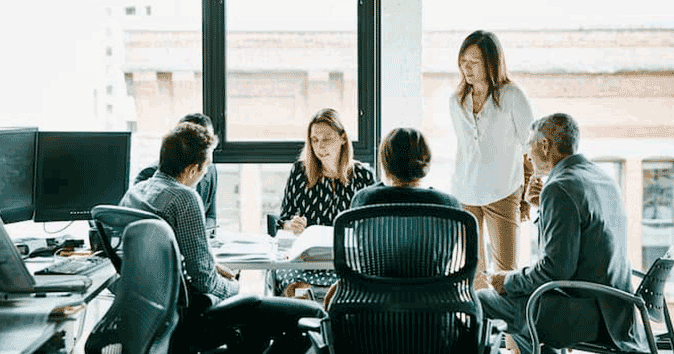 Practicing mindful leadership starts with mindful practice before it eventually becomes a habit and part of the company's DNA. Here is how you can practice it:
Appreciate good work – Don't wait for corporate events, team meetings, or annual reviews to appreciate the good work of your team members. Celebrate those efforts regularly.
Avoid gossip – Employees trust mindful managers, not just professionally but also personally. Gossiping is not only setting a bad example, it can damage relationships beyond repair.
Be a good listener – A good listener listens to the words and the implied meaning and emotions behind them. They are focused on comprehension of the message not just the appearance of listening.
Practice physical and mental well-being – Engage in activities that help you take care of your physical and mental health. A leader can't help take care of others if they're not able to take care of themselves. Practicing yoga, going for walks, and meditation are all ways to promote holistic well-being.
Attend personal development sessions – Be it internal or external, mindfulness training can help you learn the skills from experts.
Read books about leadership – Books like The 7 Habits of Highly Effective People by Stephen Covey, are goldmines for mindful leaders to learn. Here are some more top leadership books to read.
Ask your employees for feedback – Asking for feedback from employees can give you valuable insights and help build trust. Both are critical components for managing change and problem-solving.
Practice patience – Patience is a virtue because of the excellence it yields. In the highs and especially the lows of business, patience separates good leaders from poor ones.Losing emotional control when a project goes sideways disturbs the environment of the whole team and causes further damage.
Mindful leadership examples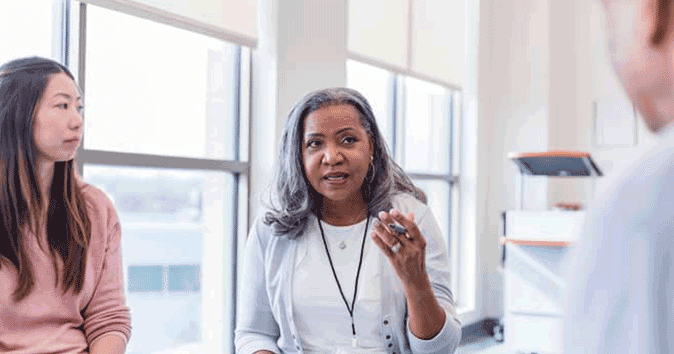 Let's put mindful leadership into the real world to see how it plays out.
Say your developer team has delivered a code that fails on the production server. This is likely to cause missed deadlines and stress for the team as they figure out why.
At this point, a leader may feel initially irritated or agitated at the situation. But they also know that these feelings will be unproductive in problem-solving.
The leader calls a meeting, the purpose of which is not to find the culprit and punish but to analyze what went wrong and brainstorm ways to fix the problem.
This encourages the team to pull their socks up and work on a solution for the client without creating a negative atmosphere in the office.
FAQs
How do you develop mindful leadership skills?
Here are a few mindfulness practices that yield definite positive results:
Practice empathy and compassion
Encourage healthy communication in the team
Strive to be more patient
Attend mindful leadership training
Ask for feedback
Read leadership books
Take care of physical and mental health
Can mindful leadership affect a company's bottom line? 
Absolutely. Mindful leaders create and nurture highly productive teams where colleagues trust each other and work towards a common goal.
There is amicable conflict resolution, and employees can speak their minds. This increases their productivity, which directly impacts the company's output and, thus, its profits.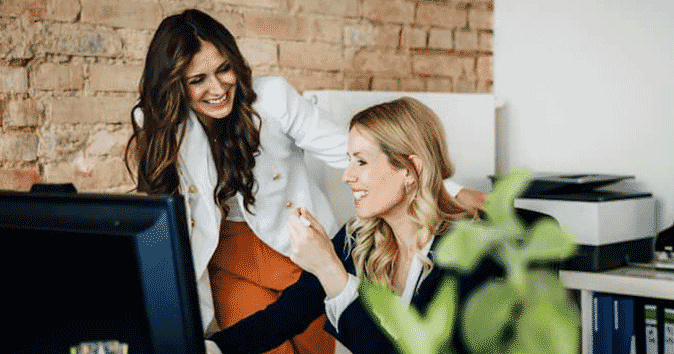 Conclusion
Mindful leadership is part skill and part art. It's something you practice and finesse with time. While managers are human and may feel extreme emotions during stress at work, what puts mindful leaders a league ahead is the way they manage it.
By practicing, managers can bring mindfulness to their leadership and deliver better results to the company while keeping employees motivated, engaged, and productive.