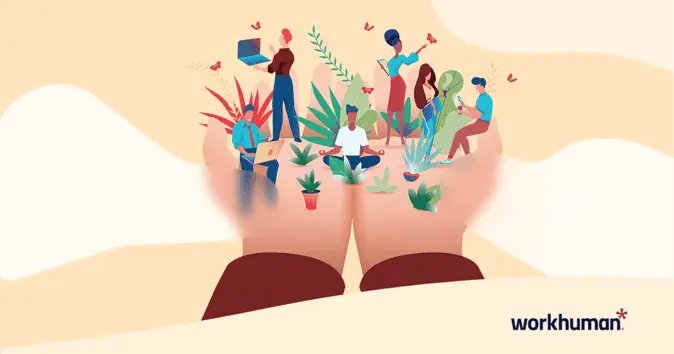 The world of work is constantly changing, but one thing that stays the same is the need for appreciation at work. When employees feel seen and valued, they feel better and are better at their job. And lucky for us, there's already a day dedicated to that very thing.
With Employee Appreciation Day 2024 coming up, it's time for managers and business leaders to start putting plans into place for the upcoming celebration. Here, we go over the history and importance of the holiday, as well as provide 24 Employee Appreciation Day ideas for you to consider.
What is Employee Appreciation Day?
Each year, the first Friday in March is Employee Appreciation Day, a national holiday in the U.S. and U.K intended to celebrate and recognize the achievements and contributions of employees.
It was created by Dr. Bob Nelson, a published author and founder of Recognition Professional International, as a way to strengthen the bonds between employers and employees and to remind leaders about the importance of showing employees they are valued.
In an effort to spread awareness of the day as much as possible, Dr. Nelson worked to ensure workplace calendars included Employee Appreciation Day among their pages. Thanks to his efforts, the first Employee Appreciation Day was celebrated in 1995.
Why is celebrating Employee Appreciation Day important?
Employees dictate the success of your company. So, it only makes sense to have one day dedicated to them. And, as our own research has found, nearly 40% of employees are ready to look for a new job if they feel like they aren't getting that appreciation.
Organizations can prevent unhappy employees – which can quickly lead to a toxic workplace – by giving credit where credit is due, and recognizing when employees go above and beyond.
According to a Workhuman-Gallup report, employees who report being recognized at their organization are 39% more likely to be engaged, 27% more likely to be thriving, and 45% more likely to agree they see a path to grow within the organization.
So even though some may think telling employees "good job" from time to time is enough, the benefits that come from authentic appreciation – increased trust, motivation, and employee engagement – are undeniable.
Send this guide out to managers the week of Employee Appreciation Day to help them celebrate their team!
How to make National Employee Appreciation Day a meaningful moment
Now is the time to bring your organization together under a common cause: celebrating employees. And while a day of celebration is great, leaders need to ensure they are being authentic with their appreciation, rather than just checking a box.
Which is where we come in. Creating a sustained culture of appreciation in the workplace isn't easy, and takes more than just one holiday, but it certainly will help to start cultivating that culture.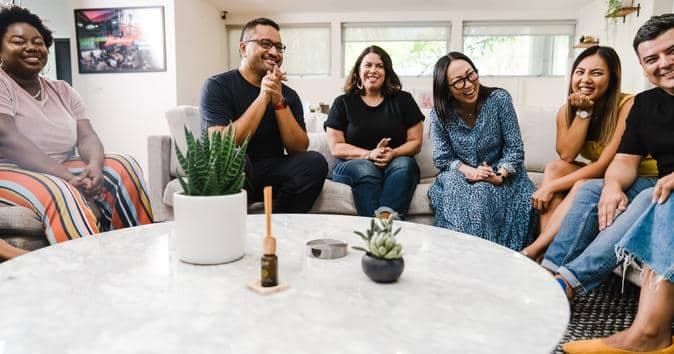 24 fun ideas to celebrate Employee Appreciation Day in 2024
Whether celebrating individual employees, a specific team, or company-wide, there are dozens of unique ways to celebrate Employee Appreciation Day at your organization. The video below shares seven of those ideas for you to consider.
If those didn't spark your inspiration, worry not. Here are 24 Employee Appreciation Day ideas to get you started on the journey.
1. Give employees a half-day
Since Employee Appreciation Day always occurs on a Friday, consider starting a new tradition of giving employees the afternoon off so they can start their weekends early. For some it gives them something to look forward to in the beginning of the week and motivates them to get their tasks done in the time available.
2. Send a gift
Sending care packages to employees' homes is a perfect opportunity to say "thank you" and a fun way to surprise employees.
Create a bag of goodies with company-branded and employee-approved 'swag,' like shirts, fun snacks, cups, backpacks, or water bottles. Add in some fun gifts to show your appreciation and make sure to include a personalized message, if the size of your organization allows you to.
This is a great option for organizations with dispersed employees or a largely remote workforce, because they do not need to be in the office to be included.
3. Promote peer-to-peer appreciation with recognition
A formal employee recognition program gives colleagues the chance to join in on National Employee Appreciation Day, and continue it throughout the year. By putting the power of appreciation into employees' hands, we not only boost morale, but also the trust between workers and their employers.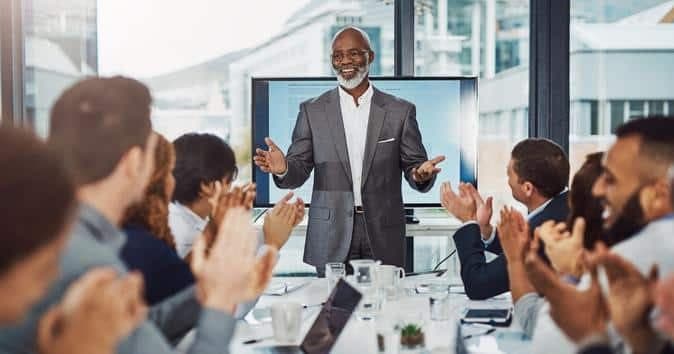 Social recognition – which is most effective when there is monetary value attached to it – amplifies employee appreciation and relationships between coworkers by creating a continuous loop of positive feedback in the workplace.
4. Plan a surprise
Even though Dr. Nelson worked hard to get Employee Appreciation Day on the calendar, there are many workers who are likely unaware of the day all together. And rather than use that lack of knowledge as an excuse to skip the holiday, use it to plan a surprise celebration.
It could be music and balloons, a catered lunch with a dessert tower – you could even bring in trained therapy dogs to reduce employee stress. And for remote workers, a surprise gift card for lunch of their own helps keep everyone included.
5. Host a happy hour
Happy hour doesn't wait until five o'clock on Employee Appreciation Day.
Log off an hour or two early and head out to a restaurant for some food and drink on the company's dime. If your organization is small enough, you may be able to bring the happy hour to the office.
Be sure wherever you are there are food options that align with any dietary restrictions and mocktails or alternative drinks available for fellow employees who don't drink alcohol. This ensures there's something for everyone without any discomfort or pressure.
For team members working remotely, allow them to participate in a virtual happy hour. Send employees their favorite cocktail mix or a gift card.
6. Coordinate group activities
Prior to Employee Appreciation Day, send out a list of suggested group activities for employees to choose from so their manager can plan in advance. Creative ways to involve the whole team include bowling, an escape room, or a scavenger hunt. Taking a field trip to enjoy local attractions such as a local museum, winery tour, or botanical garden are great ways to create a memorable day.
Be conscious of choosing a group activity that involves team members interacting with one another and getting to know each other. These activities aren't just fun, they are also beneficial for team building and collaboration.
7. Bring in a pop-up booth
Reach out to small businesses or local vendors to bring into the office. Employees can learn about the products and services to purchase for themselves or others. For even more impact, have each employee pick out one thing covered by the company.
When deciding on vendors, consider your company's core values. For example, if your organization is active in DE&I efforts, consider supporting women-owned or minority-owned businesses. If the organization is based in sustainability, bring in eco-friendly brands.
Many employees may even have side businesses of their own. Ask them if they'd be willing to share some of their own products.
8. Plan a Field Day
Who says Field Day has to end after middle school? Divide employees up into teams and take the afternoon to play games and contests. Activities could range from a three-legged race and a water balloon toss to brain games, charades, and trivia.
These team games are a great opportunity for employees who don't know each other to socialize and connect. There's nothing wrong with healthy competition, but try to keep it casual. The goal is to boost morale and fun.
Unless your remote population travels to the office often, this suggestion may need some adjusting for virtual employees. Luckily, there are many team building games that can be played right on your laptop, like virtual Guess Who? or Zoom Bingo.
9. Set up an office picnic
Instead of work, how about a day in the fresh air with food and games? Activities that create random teams from across departments expand employee relationships.
Take it one step further by inviting employees to bring a dish that holds a significance to them, personally or culturally. A diversity potluck is an innovative way to show interest in your employees' backgrounds and spark conversations among colleagues. Bonus: you get to eat great food.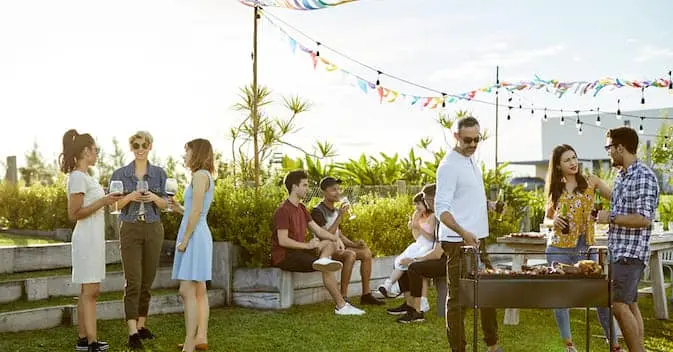 10. Donate on behalf of employees
It's always important to give back. Ask employees to donate to a cause they have an emotional connection with. This doesn't necessarily have to be monetary – canned food, clothing items, raffle baskets - they can donate anything that sparks an uplifting moment for whomever receiving the donation.
At Workhuman®, our humans love giving back – not just during the holidays, but year-round. With Workhuman Gives, there are ongoing opportunities for us to make a positive impact in our local community. Through CSR relationships, we are forming alliances with organizations that model our values and strive to make the world a better and more equitable place.
Make sure employers are matching these donation efforts from employees. Reward employees this Employee Appreciation Day by supporting the causes they care about – it'll show them how much your organization cares about them.
11 Get your employees' cars detailed
If your workforce consists of mostly in-person workers, consider bringing in a mobile car detailing service to the office to spruce up their cars. Commuting to work isn't fun, but doing it in a clean and fresh car makes it a little bit better.
Send out a sign up sheet for employees to fill out the week before the service is coming. That way, everyone gets a chance to take advantage, even if they aren't in the office on the actual Employee Appreciation Day.
12. Send out gift certificates
Every employee has different tastes and hobbies, which can make finding a one-size-fits-all gift difficult. Instead of spending time and energy trying to find a gift that takes culture, location, and personal preference into account, allow employees to choose their own gift.
Compile a list of stores and restaurants local to your employee population and ask employees to choose one they would like to receive. Not only will they appreciate the gift certificate, they will also appreciate the thought put into it.
13. Record 'thank you' videos
On National Employee Appreciation Day, take the time to create high-quality video messages to recognize employees for their hard work throughout the year.
One can be from the organization's CEO, expressing their appreciation to employees for moving the business forward. Next, ask managers to produce their own personalized videos for direct reports. This moment of appreciation might include funny stories, specific personality qualities, or memorable moments that led to a positive outcome.
And with an employee recognition program, employees can share these videos on a social feed for colleagues across the company to see and celebrate as well.
14. Create a team yearbook
Create a digital yearbook to showcase employees' work anniversary, new hires, retirements, and more throughout the year. Jennifer Faulkner, VP of team member experience, diversity & inclusion, and talent management at Baystate Health says, "Service Milestones really reinforces emotional connection. These are personal revelations about the impact our people are having on one another's lives."
Celebrating these milestones helps create a company culture full of celebration – one that is built on a foundation of belonging, support, and social exchange. And putting it onto paper means employees will be reminded of that every time they look at it.
15. Vote on team superlatives
Something that can be included in the company yearbook or done on its own is superlatives. Come up with a list of categories – with the help of other employees – for workers to vote on. From there, have team members nominate one another for specific superlatives relevant to them, after which one winner will be chosen through a company-wide vote.
This employee appreciation idea can be a lot of fun, but leaders should make sure every employee feels included to avoid creating feelings of resentment or invisibility. If your organization is too large to do this company-wide, suggest it to department heads to incorporate it within their teams.
16. Promote wellbeing initiatives
You can celebrate Employee Appreciation Day any which way, but if employees have low wellbeing it isn't likely to make a difference. Employee wellbeing initiatives give your employees the chance to take a step back from work and focus on their mental wellbeing. Look to coordinate yoga or meditation breaks throughout the day for employees to take part in.
For sustained wellbeing, consider continuing these practices on a bi-weekly or monthly basis so employees can continue taking time to focus on their wellbeing.
17. Have a volunteering day
In a Deloitte survey, 70% of working Americans strongly believe "volunteer activities are more likely to boost employee morale than company-sponsored happy hours." And while happy hours are fun (see #5), volunteer opportunities give employees a deeper purpose and allow them to contribute in a meaningful way. Whether it's an individual or group of colleagues, volunteering somewhere local like a homeless shelter or humane society creates a special moment of connection among peers.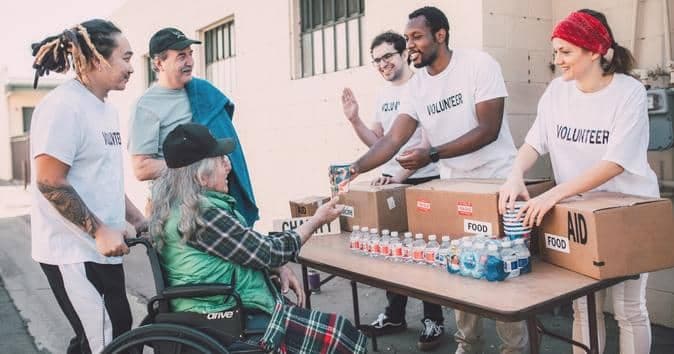 Share photos and videos to a common place everyone in the company can see them. A social feed like the Community Celebrations® timeline extends the lifespan and impact of the event. Then, others in the organizations can see and comment on the noteworthy occasion their fellow colleagues participated in.
18. Host an Ask me Anything meeting
An Ask Me Anything (AMA) meeting is one where employees are able to submit questions to company leaders in an open forum. These types of meetings have become more common in recent years. Alongside the increase in discussions around psychological safety, they offer safe spaces to have transparent conversations without fear of judgment.
This might not sound like much of a celebration, but it can be. In addition to work topics, questions can also aim to get to know company leaders on a more personal level. Questions can be silly, maybe a little embarrassing – as long as there is an employee moderator to keep things on track.
19. Offer a subscription of the employee's choice
Subscriptions can range from leisure and hobbies to personal care and development. But they stack up. The pros and cons are the same: there are too many good ones. One of my favorite gifts I have received at Workhuman was a digital subscription to Storyworth. The platform itself is a space to document memories and stories based on specific prompts each week for an entire year.
That was a perfect gift for me, but not for everyone, I imagine. provided other subscription options to choose from, with the hope that every employee would enjoy at least one of the choices.
20. Host a concert
Across cultures, one of the most common ways to celebrate is through music and dance. Organizations could take a vote to determine what type of music employees like most and incorporate it into celebrations for Employee Appreciation Day.
To ensure all employees feel excited and represented, employers could put a music series into place where employees submit requests and suggestions. Whether it's monthly or quarterly, employees will feel appreciated knowing their company cares about their preferences and tastes.
21. Send social media shoutouts
In the week leading up to Employee Appreciation Day, use your organization's social media channels to give shout-outs to employees that have gone above and beyond in their work. It's important to acknowledge their impact for others to see, both externally and at the company.
22. Bring in a guest speaker
Bringing in a guest speaker can provide a spark of inspiration and entertainment for the entire company. Take the time to talk with different members of your organization, especially those leading Employee Resource Groups (ERGs), to determine the subject of the talk and get recommendations for speakers.
23. Promote learning and development opportunities
According to Linkedin's 2022 Workplace Learning Report, 72% of surveyed professionals agree that Learning and Development (L&D) has become a more strategic function at their organization. With reimbursement options, employees can gain new skills from mentorship programs, certificate programs, and post-graduate degrees.
Many employees may not even be aware of these resources, which makes Employee Appreciation Day a perfect opportunity to share them.
24. Give out team awards
Employee Appreciation Day is a day to celebrate individual and team accomplishments.
Maybe there was a group of employees from different departments who worked together on a successful project, or a group of engineers that just finished a business-changing program. With team awards, leaders are able to create a customized, personalized message from your recognition platform in order to say "thank you" to deserving recipients.
Team Awards ensure your employees feel appreciated and highlight the importance of shared accomplishments across your organization, on the holiday itself and beyond.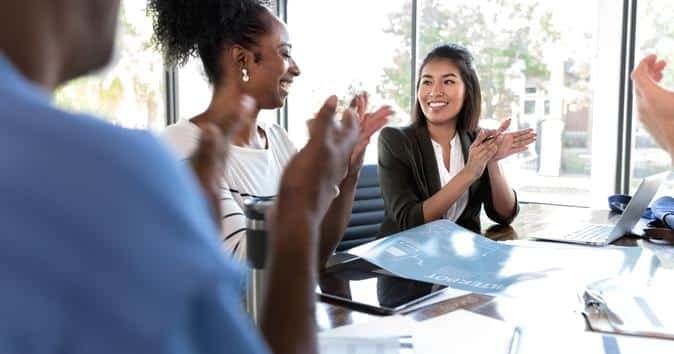 You may not be able to fit in all 24 of these ideas this Employee Appreciation Day, but you can continue to sprinkle them in strategically throughout the year.
Make employee recognition and appreciation a priority year-round
As we've mentioned, saying 'thank you' and acknowledging your employees shouldn't have to wait until Employee Appreciation Day – and it shouldn't stop after it either.
Recognizing employees for their contributions and achievements makes them feel like they and their work matter to the company. A Gallup survey found that employees who feel fulfilled from recognition are:
4x as likely to be engaged
Less than one-half as likely to be looking or passively watching for job opportunities
44% more likely to be "thriving" in their overall life
Employee recognition is the way to make every day Employee Appreciation Day, as it demonstrates their continued investment and commitment to employees. This inspires them to feel connected, confident, and cared about.
FAQs
Why is employee appreciation important?
Employees crave gratification for their hard work. Expressing appreciation for your employees is an authentic gesture that acknowledges their inherent value. Recognizing and appreciating employees has the power to resonate with them throughout their career.
How do companies show employees appreciation?
There are many different ways to show employees you're appreciative of them, and one of the best ways is to say thank you, often and sincerely. This can be even more impactful with an employee recognition program as it can be seen by other employees across the organization.
What are the benefits of appreciating your employees?
Appreciating your employees is a boon to their well-being and morale. It strengthens your company culture and makes the workplace more inclusive. It also just makes business sense. Gallup found that creating a culture of recognition can save a 10,000-employee company up to $16.1 million in employee turnover costs annually.
Conclusion
Employee Appreciation Day schedules time for gratitude on the calendar. It's a honorary reminder to acknowledge what makes every business go: it's people.
You should show appreciation for your employees throughout the year. It's the only way that appreciation will be felt and genuinely meaningful. If that is a habit, if gratitude But you can kick Employee Appreciation Day celebrations up a notch. Something a little crazier than pizza in the break room.